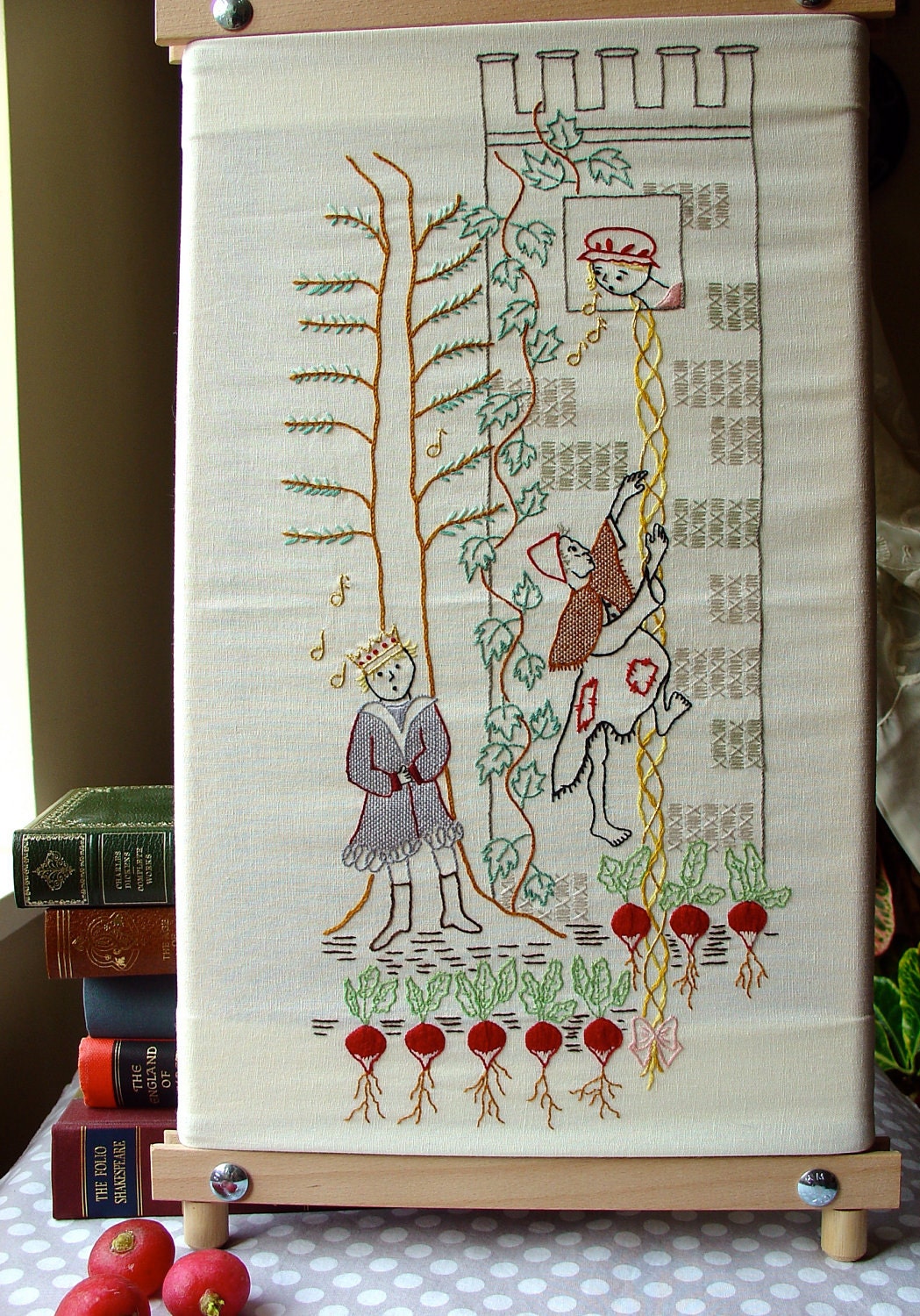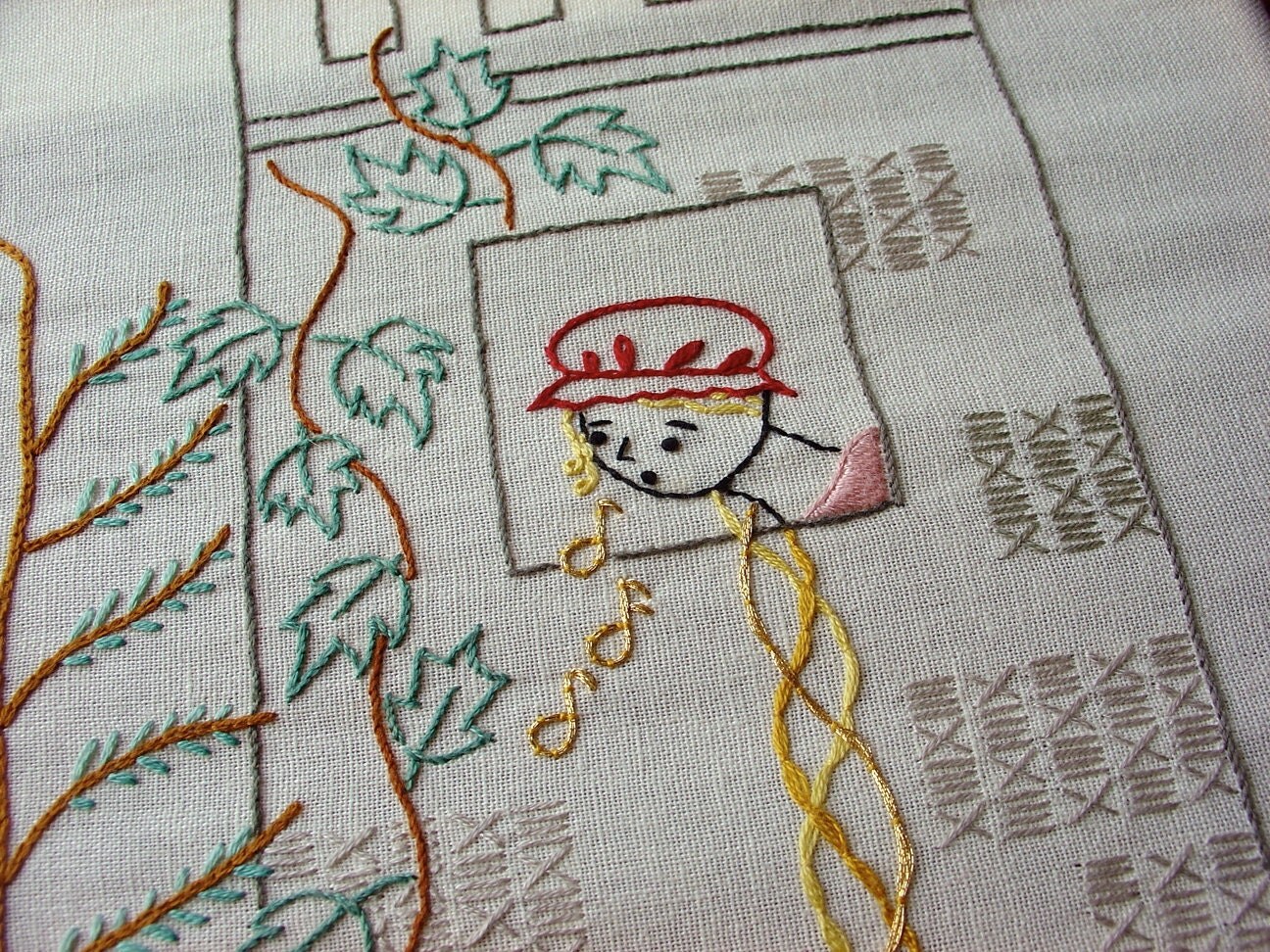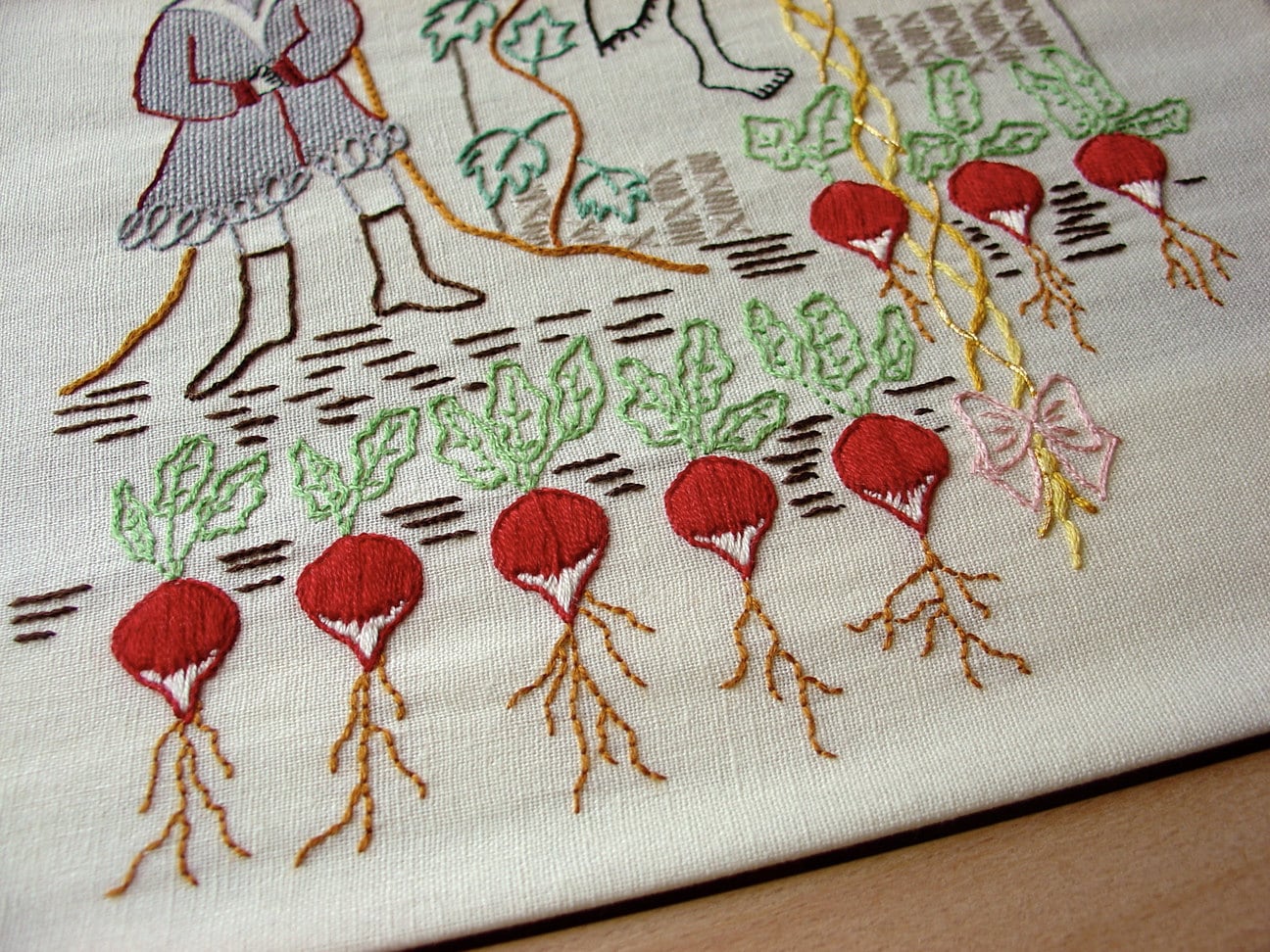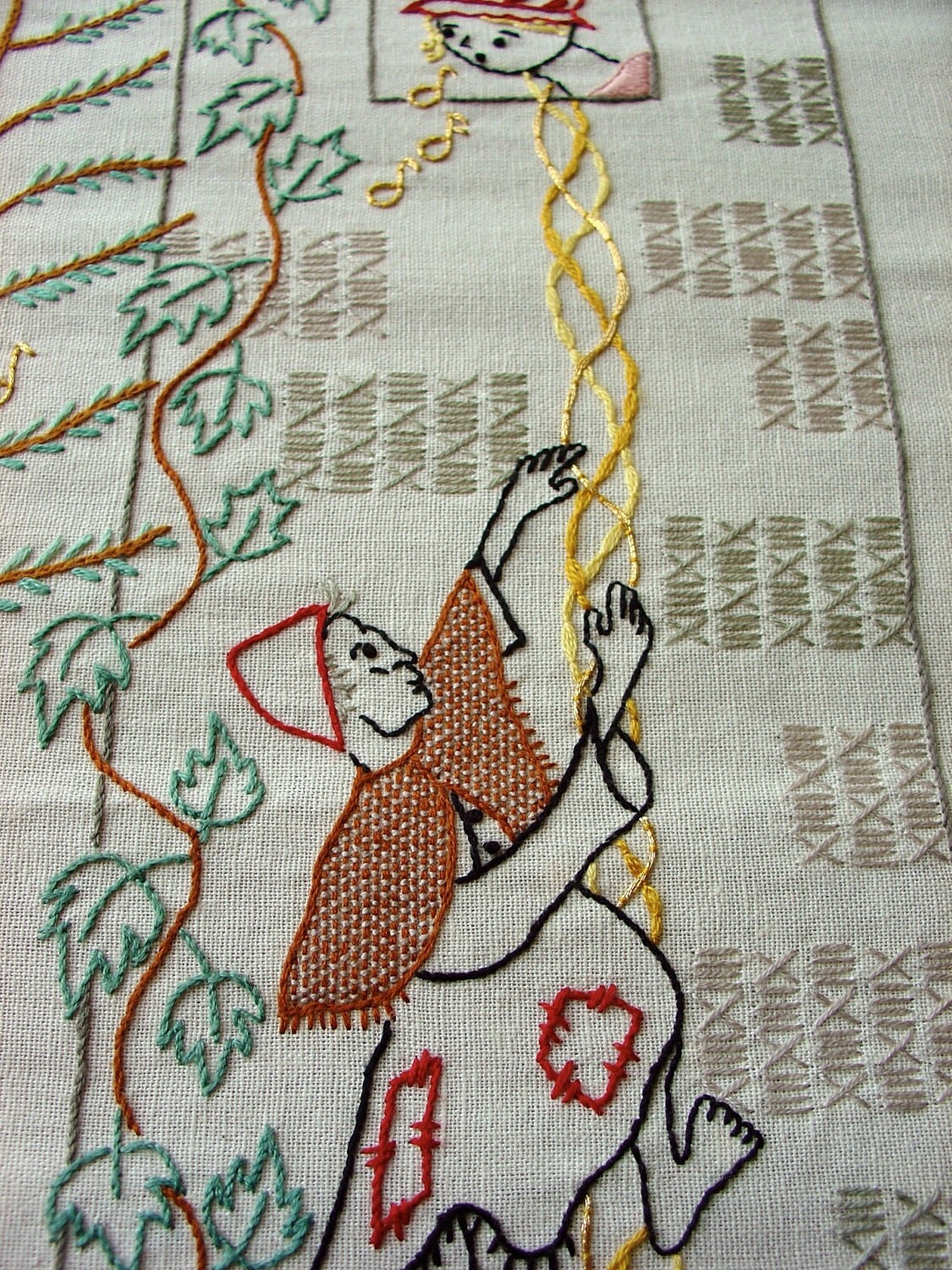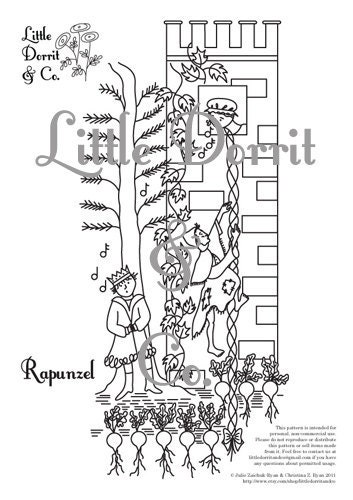 Are you a big fan of fairy tales? Stitch up our Rapunzel with this PDF embroidery pattern, available for immediate download!
"These people had a little window in the back part of their house, out of which one could see into a beautiful garden which was full of fine flowers and vegetables; but it was surrounded by a high wall, and no one dared to go in, because it belonged to a Witch, who possessed great power, and who was feared by the whole world. One day the woman stood at this window looking in to the garden, and there she saw a bed which was filled with the most beautiful radishes, and which seemed so fresh and green that she felt quite glad, and a great desire seized her to eat of these radishes."
Poor Rapunzel, lost to an evil witch all for a few radishes! In the original Brothers Grimm tale of 'Rapunzel', Rapunzel's mother sneaks in to the witch's garden and steals her delicious radishes. As punishment, she must give up her firstborn daughter to the Witch, who locks her in a high tower. One day, the Prince wanders through the woods and hears Rapunzel's beautiful whistle. The music leads him to the tower, where he spies the witch climbing Rapunzel's hair and does the same to reach her once the witch is out of sight.
Our large-scale Rapunzel hand embroidery pattern includes all the odd and charming detail of the original fairy tale, including a fresh crop of red, juicy radishes!
Your pattern will be available to download immediately as a PDF file with three pages; one of the pattern as shown and one of its reverse, so it will be easy for you to transfer by whatever method you prefer. This pattern includes a full color and stitch guide, including a key with thread types and color numbers.
The pattern is laid out on one A4 sheet but is designed to be stitched about 17" tall and 8" wide and printed on one A3 sheet (or two regular sheets of paper taped together).
To enlarge on your home printer, simply open the file in Adobe Reader (available to download for free) and print as a 'poster', enlarging and overlapping to cover two sheets. For a full explanation with screenshots, please see this blog post:
http://button-button.co.uk/tutorial-printing-pdf-over-multiple-pages-aka-enlarging-embroidery-patterns/
*********************
If like Rapunzel, check out our other Grimm's fairy tales patterns, including Little Red-Cap (Red Riding Hood) and Hansel & Gretel:
http://www.etsy.com/uk/shop/littledorritandco?section_id=10973890
Or you might also enjoy our patterns based on Aesop's Fables:
http://www.etsy.com/uk/shop/littledorritandco?section_id=12664077
*********************
Rapunzel - Embroidery Pattern PDF - Brothers Grimm - Fairy Tale
---
Overview
Handmade Supply
Instant Digital Download: 1 PDF included
Feedback: 85 reviews
Favorited by: 75 people