Welcome Home Sailor Custom Military US Navy Vinyl Banner With Photo Aircraft Carrier
There was a problem calculating your shipping. Please try again.
365 reviews
5 out of 5 stars
Loading
This is such a great quality made banner. Def same day production as advertised. The colors and image I provided are so clear, colorful and just amazing. Received my banner within just days. Highly recommended. Thank you for such beautiful work. Oh and this banner is waterproof too. extra kudos for that.
Loved loved loved this sign! So many complements on it! Our son loved it too, he could see it from his ship! Thank you!!
I loved my signed. They did an amazing job and shipping was fast.
The banner itself was awesome ! Just was very disappointed how it came. It wasn't in a tube to protect it so I almost cut it when I was opening it so def would recommend a better way of sending them is all. And wasn't happy with how seller criticized my photo. I'm sure they didn't mean it rudely but was weird to me to criticize it. I am a photographer and know how to take a pic but this was just for a banner not a photo shoot.
Because images are greatly enlarged when placed on banners, submitted images need to be saved as large files, taken with a good camera, in good lighting, in focus, and up close like a portrait. Some of our new customers do not understand that an image submitted for a banner needs to be at least as good as a quality photo from a professional photo shoot. For these customers, we try our best to gently explain the issues with the image in the hope that this may help them in finding and sending to us an acceptable high quality image. Regarding the packaging, our square tube packaging has never failed to protect our banners.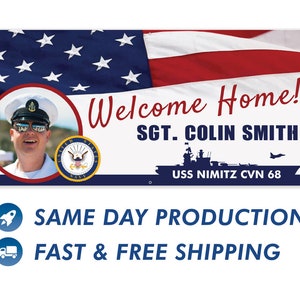 Browse collections for more inspiration