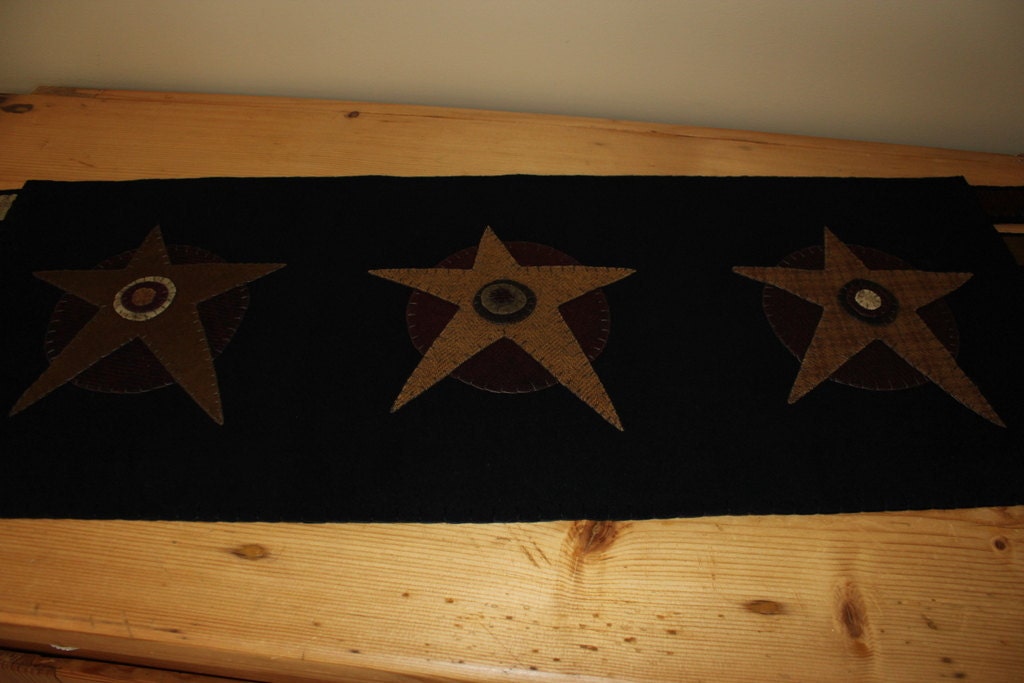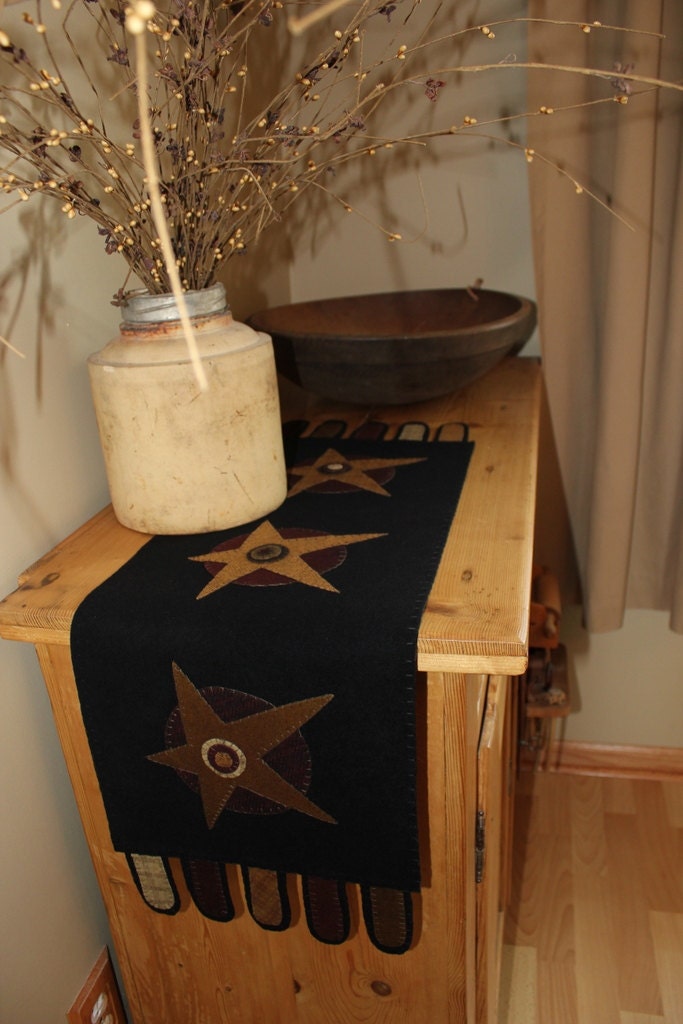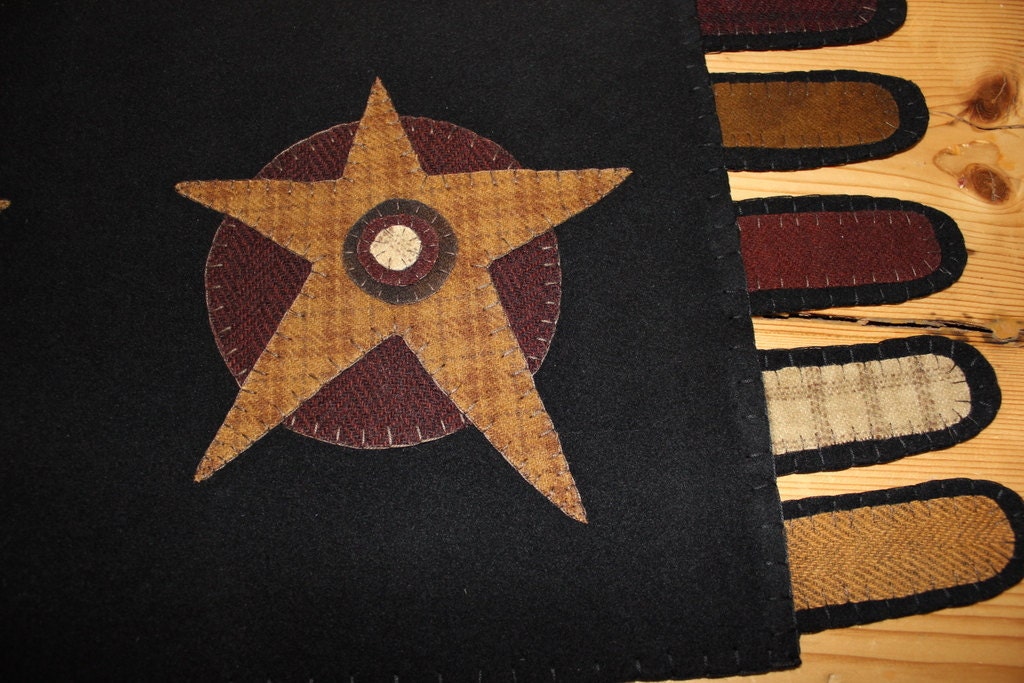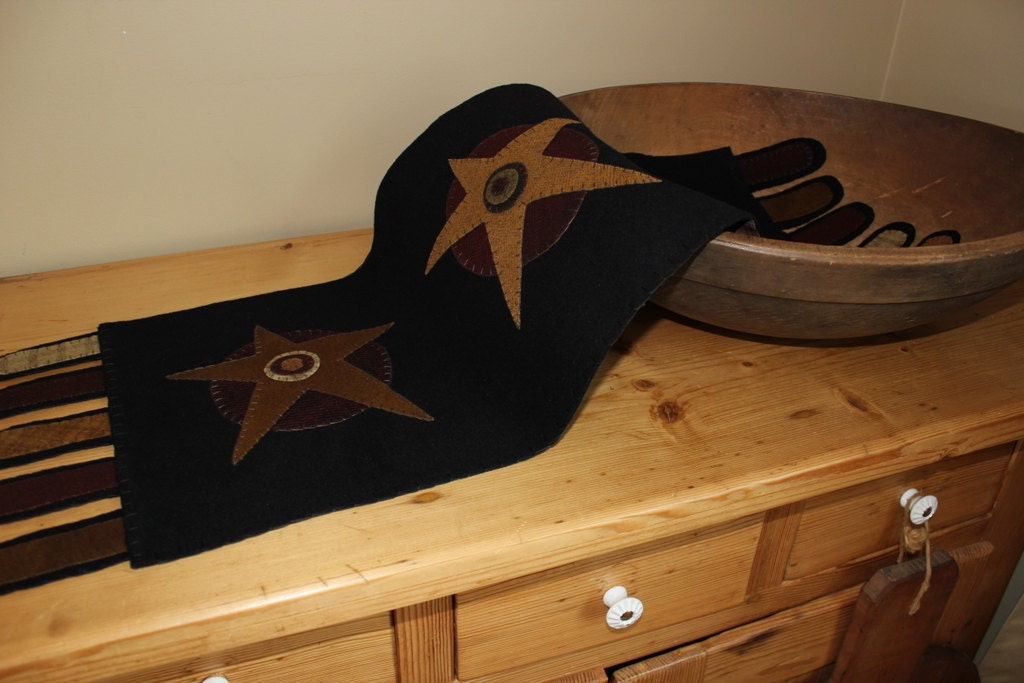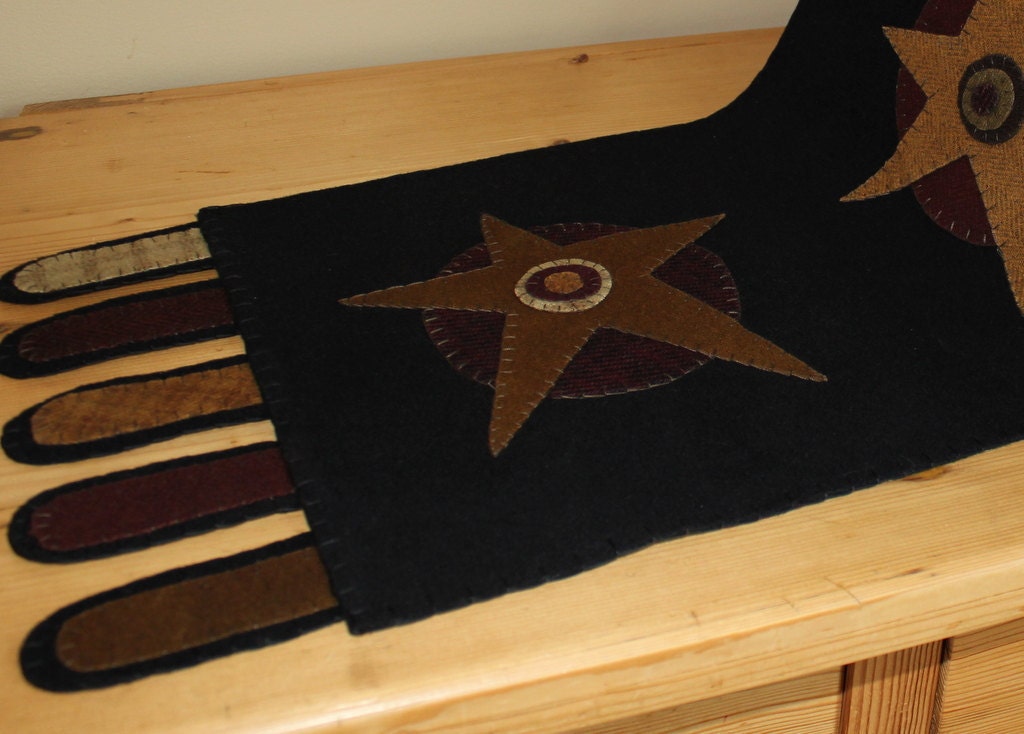 Stars are perfect anytime and can be used anywhere!! That's why I love this primitive star penny rug! It can be used all year round and placed in any room you would like.

This penny rug was made using 100% wool. The background and tongues are black while the large background circles are a deep rich reds. The stars were made using rich gold/brown and the rest of the accent pennys and toungues are a variety of rich colors that are certain to go with any color scheme in your home. Most of the wool is over-dyed for a more primitive look. The back is a red/brown/black homespun that was attatched with black floss using a blanket stitch. The background circles, stars and accent penys were secured in place using a blanket stitch.

This penny rug measures 11 X 34 to the end of the tongues.

**Note** there may some slight fraying of the wool, this is normal and is part of what makes this a great primitive piece!
Primitive Star wool penny rug
---