These roll on perfumes are the perfect way to carry your favorite fragrance everywhere you go! The aroma is concentrated so you'll smell fabulous at any given moment. The glass bottles have a roller top and they are packed chock full with skin loving oils: fractionated coconut oil, jojoba oil and vitamin E, there are absolutely no alcohol or dyes. 1/3 oz. of divine goodies that will absorb quick, nourishing and delightful. Amazing way to enjoy your fragrances! More than 250 to choose from!!!

This listing is for 3 Roll On Perfumes of your choice.
Please write your selections on notes to seller at checkout.
Made fresh to order. Colored labels randomly picked. Shrink wrapped.
Save $2 (instead of $27 it's $25) and with getting these 3 together you'll also save in shipping since fees would be more when buying separately.

Ingredients: Cocus Nucifera (Coconut) Oil, Simmondsia Chinensis (Jojoba) Seed Oil, Fragrance Oil, Tocopherol (Vitamin E Natural).

List of fragrances available now:

11 Secrets: Green citrus and apples, red delicious and juicy candied apples, pineapple, grapes, blackberries, strawberries, raspberries, pomegranate, melon, cactus prickly pears, tropical peach blossoms; gardenia, tuberose, neroli, violet, orquid, ylang ylang, jasmine, lily of the valley, lavender, ivy, oakmoss, crisp pine, herbs; sweet vanilla, musk, woodsy notes, amber, patchouli. Fruity, floral, with incense touches, this captivating fragrance is the empress of mystery and rarity. Strong and F-a-b-u-l-o-u-s! LIMITED EDITION.

A TOUCH OF GOOD LUCK: Charming blend of sweet jasmine, white lilies and violets; middle notes of lavender and rose combined with a delicate touch of sun ripened pineapple; bottom notes of fresh apple and fresh green melon. Upscale fragrance, distinguished and so delightful!

ABSINTHE: Aromatic blend of star anise, fennel, spicy cinnamon cassia, nutmeg, Melissa and fresh green herbal notes, with base notes of amber and woods. Mysterious and rare, will capture your preference, extremely attractive and unique!

ALO' ANI: Sophisticated romance! Top notes: Sweet Vanilla, Animalic Accord, Tea Rose. Middle Notes: Orange Blossom, Lily of the Valley, Cocobolo Tree. Base Notes: Guaiacwood, Clove Leaf, Cashmere Musk. Sweet aristocratic beauty to adore!

ALOE AND YUCCA: Fresh herbal floral accord. A crisp watery green aloe vera combined with the soft powdery floral of night fragrant yucca, creates an inviting unisex fragrance that will transport you on a warm twilight breeze. This is the perfect fragrance to uplift the mood. Clean, subtle and widely appealing. Oh how I love this one!

AMBER: Warm, sensual, calming, rich, full-bodied yet subtle, mysterious and haunting fragrance, like a velvet embrace.

AMBER ROMANCE: Comforting Vanilla and mysterious Amber are all-time-proven favorites, anchored with a light musk, result in a complex, haunting, rounded fragrance that can only bring the best to you. Super sensual, sweet aroma from heaven.

ANJOU PEAR BLOSSOMS: A sophisticated blend of bergamot, pear nectar and ripe orchard apples is enhanced by heady garden florals of jasmine, lily, rose, pear blossoms and gardenia, intertwined with precious woods and vanilla. Absolutely fantastic!

APPLE JACK & PEEL: (Claire Burke type) Warm, cozy, crisp and tart with the goodness of apples reigning over. The beauty of the apples is enhanced with a zingy tang of orange peel, topped off with cinnamon, nutmeg and clove. An invigorating aroma that is absolutely a winner!

AQUA: (Pier 1 type) An enchanting water scent with sparkling fresh ozone, a splash of salty sea mist, Japanese sea kelp and a tropical bouquet of aromatic jasmine, white rose petals, herbaceous water lily; the dry-down has exotic smoky teak, sun-bleached driftwood and a hint of Sandalwood. Subjugating elegance por doquier: allover and everywhere.

ARIA: (Aria by Culti type) Gorgeous, sophisticated white floral blend. Citrusy top notes of lemon and natural bergamot leads to a strong long-lasting floral heart of jasmine, orange blossoms, rose and irresistible notes of lily of the valley; then a soft aromatic base of cedar, musk and sandalwood. This version of the Italian beauty is a fresh complex floral blend that smells molto, molto expensive.

AUSTRALIAN BAMBOO: Top notes of fresh lime, mint, and ozone; balanced with middle notes of French lavender and well-rounded with a gorgeous base note of white musk. A brilliant choice!

BADEDAS: A fresh invigorating blend of lavender, fir, lemon and eucalyptus enhanced with orange zests and "cut grass" on a dry down of cedarwood and tonka beans. Such an enjoyable and splendid scent!

BAMBOO & WHITE GRAPEFRUIT: Top notes of White Grapefruit, Petitgrain and Tangerine; middle notes of Mandarin, Tangerine and Mimosa Petals; balanced with base notes of Rainforest Bamboo, Juniper Berries and Musk. Fresh, clean, complex, green, tart and spectacular!

BAMBOO SUGAR CANE: Clean, herbaceous bamboo blended with the sweetness of pure sugar cane. Middle and base notes of rosewood, grapefruit, sweet plum, leafy citrus, Asian grasses and aromatic litsea. Fabulous! For the most demanding tastes.

BANANA WALNUT CAKE: Brown sugar and fresh bananas with freshly crushed walnuts. Powerful cake aroma like it just came out of the oven. Be cautious, neighbors might knock on your door…

BARBERSHOP / NOSTALGIA: Heart notes of amber and rum with a light top note of musk and Bay make this irresistible! Surround yourself with loving memories and rich ecstasy. Timeless, godfather of fragrances.

BEACH: (Bobbi Brown Beach type) Blend of Sand, Sea Spray, Salt, Jasmine, Mandarin. The name says it all: the scent of the beach in its entire magnificent splendor. Simply amazing!

BEACH HOUSE: Lime, eucalyptus and coconut. Clean and relaxing, an exotic journey, absolute enjoyment. Fantastic!

BERGAMOT & CORIANDER: (B & B type) Clean and fresh, soft notes of bergamot blended with a touch of coriander. Very relaxing and amusing. Incomparable Spa style, just try it!

BERGAMOT & TARRAGON LEAVES: Spectacular spa fragrance with top notes of tarragon leaves, grapefruit and lime; middle notes of bergamot and jasmine; base notes of oakmoss and bamboo. Distinguished to the max, will fascinate without limits with its high end and exquisite feeling.

BERMUDA TRIANGLE: Cantaloupe, honeydew and watermelon; citrus top notes of mandarin, tangerine, grapefruit and lime; with just a hint of juicy McIntosh apples. Definitely mysterious and so different. A fragrance you will get lost in! Gorgeous, gorgeous and more gorgeous!!!

BERRY BLISS: Blackberry, Goji Berry, Sweet Valencia, Pomegranate, Loganberry, Gooseberry, Vanilla Cream, Sugar and Musk. What a fantastic sweet fruity mix! The ultimate for berry lovers. Outrageous.

BIRD OF PARADISE: Sweet creamy vanilla is decorated with fresh juicy strawberries and freshly grated coconut. It's a dreamy delight for tropic lovers!

BLACK MISSION FIGS: A fresh, crisp, just picked ripe juicy fig, sweet with a hint of tart. The perfect spa and fresh fruit fragrance. So beautiful!

BLACK PEPPER: An out-of-this-world- OMG!!! blend of spices with a platform of woods and musk. Much more than wonderful, with an extraordinary exotic appeal for men and women. Sexy, sexy, sexy!

BLACK RASPBERRY VANILLA: Similar to the famous Bath & BodyWorks beauty. Sweet black raspberries with rich, velvety vanilla cream. The perfect balance of sweet and tart. A fruity feast to indulge in.

BLACK VETIVER CAFÉ: (Jo Malone Type) This must be one of the most upscale scents I carry. Elegant, desirable and unique. A blend of woody amber with hints of citrus, red cedar, sandalwood and musk. Warm, luxurious and rich, to please your senses.

BLACKBERRY: Fresh-picked blackberries straight from the forest. An amazing sweet scent that is all fruit; pure blackberry heaven!

BLACKBERRY BLING BLING: Juicy blackberries and bright citrus perfectly blended with fresh herbs. Spicy, sparkling and distinctive. The name says it all.

BLACKBERRY FIZZ: Fruity notes of blackberry, strawberry and pomegranate, citrus middle of mandarin, grapefruit and lime, with a base of bamboo. Refreshing, sparkling and fantastic! Mmmm!

BLACKBERRY SAGE: The perfect blend of herbal green sage leaves and juicy blackberries. Fresh, sweet, tart, with a touch of spice, this fruity delight has a subtle desert feel that will seduce with no limits. The style of the successful Pier I one with added upscale touches for a unique and high end result!!!

BLOOD ORANGE / SCARLET: A tangy, juicy orange scent with just a touch of floral thyme. The juice of blood oranges is a spectacular color red. I thought about Scarlet O'Hara when smelling this beauty, such an unforgettable and intense personality… (Remember Gone with the Wind?)

BLUE SKIES: This is one of those intoxicating, hard to put down fragrances. Opening notes of citrus and anise on a heart of jasmine, warm musk and cedarwood. Fresh air after a rain. Soft, appealing and uncommon; a very peculiar beauty indeed.

BLUE SUGAR: (Aquolina Blue Sugar type) Fresh citrus creates a shimmering lift for this sensual vanilla based scent, balanced with soft musk and warmed exotic woody tones for lingering sensuality. A romantic floral bouquet at the heart of the fragrance intertwines with fresh green tones and rich patchouli. Absolutely unisex, this one will still your heart!

BLUEBERRY: Smells like "real" blueberries. Just pure and delicious fruit. The best blueberry ever.

BONFIRE SERENADE: Reminiscent of gentle dusky breezes, notes of dried wind-blown leaves, heliotrope, charred woods of pine and cedar, amber, smoky sandalwood and musk; a background with hints of roasted marshmallows, brown sugar, coconut and soft vanilla. Fascinating, complex and unique, romantic and unforgettable like a campfire serenade.

BRIDGES OF MADISON COUNTY: Amazing! A subtle sparkling ozone top note; a dried floral heart of vetiver, jasmine, rose and green marigold; finishes with woody, patchouli, amber, sandalwood and cedar base notes. Crisp dried leaves with an earthy, gentle breeze creates magic and romance! So seductive! You'll want to sniff it at all times…

CAFE CARAMEL: Aroma of fresh-brewed cappuccino, filled with heavy cream and sweetened with sugary caramel. Perfect for coffee lovers! Mmm… Delicious!

CALABRIAN BERGAMOT & VIOLETS: Lavish floral with sweet bergamot and delicate violet; middle notes of sparkling citron and fresh pear with a base of soft sandalwood. A fabulous hidden treasure from the heart of Tuscany! A fresh, gentle breeze from a lush Italian oasis. Like a dream come true!

CALYX: Heavenly smell of blooming calyx flowers, just like the Prescriptives perfume. A-M-A-Z-I-N-G!!! You will want to keep sniffing it. Divine!

CANDY APPLE: (B & B Wintery Candy Apple type) A fun fragrance that begins with top notes of crispy apple, pineapple and zests of orange; followed by middle notes of neroli and cinnamon; base notes of sandalwood, fresh musk, bamboo and patchouli. What a delicious candid fragrance!

CAPE JASMIN / JAZMIN DEL CABO / GARDENIA: In Argentina, we called Jazmin del Cabo / Cape Jasmine to the glorious Gardenia Bush. Intensely fragrant large white treasured blooms, headier than Gardenias and deliciously sweet give this stunning aroma its lasting impression.

CAPUCCINO BUTTER RUM: A steaming frothy, dark Cappuccino with a splash of warm buttery Rum. Strong, bold and yummy delicious beyond description! The rum here is outrageous! A guaranteed winner and definite must have for coffee fans.

CARAMEL APPLE: The perfect aroma of a big red juicy apple dipped in warm, buttery caramel. Yummy!

CARAMEL KICKIN': The most sensational mouthwatering caramel you'll ever try! This scent just screams "yum"! Creamy, chewy, smooth and sweet; may I have seconds please???

CELTIC MOONSPICE: Mysterious fragrant blend of warm spices, cinnamon, clove and nutmeg. It gives you that hearty and inviting home feeling, like a warm cottage with a fireplace on a cold snowy evening. Wonderful!

CHAMPAGNE: Perfect for that special occasion. Just like fine champagne and happy fizzy bubbles in ginger ale. Glorious and distinguished. Sparkling and extraordinary! If you could smell this one right now you would order it without reading.

CHAMPAGNE SNOW SHOWERS: (Lush Champagne Snow Showers type) The essence of wild oranges drenched in rich heavy cognac, flurries of delightful citrus! Top notes: Orange Blossom and Citrus. Middle notes: Lily, leafy greens. Bottom note: Woody and Musky. Majestic! Love it!

CHINATOWN: (Bond No. 9 Chinatown type) A pleasant, unique, strong and eccentric scent. Like a fantasy flower garden; blooms of rose, narcissus, lavender, jasmine and lilac, with rich notes of currant, coconut, peach, exotic woods and spices. A superb fragrance that tickles the senses with sparkling beauty.

CHRISTMAS BLISS: All the holiday flowers and the softest whisper of spices, with bottom notes of balsam and pine. Lovable all year round, this is such a gorgeous, complex blend of greenery and flower essences.

CHRISTMAS CHEER: Rich with fir notes; balanced by nuances of orange peel, garlands of cranberry, dried lemon slices, golden spun sugar and a touch of vanilla. You'll be so delighted with this cozy beauty!

CHRISTMAS COUNTRY: Fabulous blend of wilderness pine and fresh cranberry. It fills the air with the rich scent of a freshly cut Christmas tree with garlands of juicy cranberries. Other subtle notes give it the nostalgic smell of a country Christmas! Mellow, sweet and so delightful!

CHRISTMAS FANTASY: A unique and rare combination of ribbon candy, spiced tea, a hint of cinnamon and a flower shop at Christmas.

CINNAMON GLACED BAKLAVA: Top notes of freshly grated cinnamon, nutmeg, and clove; followed by notes of a nutty, flaky crust, caramelized sugar, buttery vanilla and sweet honey. Strong, rich, scrumptious dessert you can enjoy every day!

CINNAMON MOLTEN SPARK: Blended notes of cool ozone, citrus nuances, salty air, fiery cinnamon, molten clove, crimson poppy, grey smoke, vetiver woods and red cedar. Complex blast that is so unique and fun! L-o-v-e-l-y.

CLEMENTINE LAVENDER: Herbal French Lavender mingles with fruity notes of sweet clementine and hints of tangerine. The scent is rounded out and balanced by a bed of aromatic bergamot and Italian lemon bottom notes. Calming, balancing, clean and pure; the perfect choice for feeling like relaxing at a Spa. Elegant and unparalleled.

CLOTHESPINS: Nothing beats the smell of fresh, clean laundry dried by a warm summer sun on a clear day with gentle breezes. This superb fragrance is all that and more. The aroma goes beyond the imaginable, and you just can't seem to get enough.

CLOVE: The most wonderful clove smell. Just like that.

COCONUT BAHAMA: Fresh coconut straight from the islands, king of the tropics. Enjoy the relaxing feeling and closeness to mother nature. Delightful in every sense.

COCONUT LAVENDER SHANGRI-LA: Fresh lavender petals infused with soft coconut milk. Enchanting, relaxing, calming, inviting and sensual! The name says it all: like an imaginary remote paradise on earth; a distant and secluded hideaway of great beauty and peacefulness.

COFFEE HOUSE: Notes of coffee beans and freshly brewed coffee; hints of rum, brandy, brown sugar, and cocoa beans. Awaken your senses with this invigorating aroma of a steaming cup of freshly brewed coffee from full-bodied bold Colombian Arabica beans, some of the finest and richest in the world. Strong, elegant, and Oh my goodness, will blow your mind!

CORIANDER: Unisex and the perfect refreshing herbal scent. Fresh top notes of pineapple, citrus and lemon lead to a spicy-floral middle of coriander, orange blossom, rose and natural ylang-ylang; subtle touches of musk and sandalwood. Distinctive and thrilling, you owe it to yourself!

CORN HUSK: A warm, crisp, sundried corn husk with a gentle top note of citrus and apricot; a dried spicy floral middle note of rose, wild orchid, fresh herbs, radish leaf; and an amber, earthy, oak wood base. Lovely and stunning!

COTTON BLOSSOM: (B & B type) Blend of Cotton Flowers and Mandarin Oranges. Awesome! Even better than the original one, smell it to believe it!

CRACKLIN BIRCH: Outdoors on a winter day! Top notes of bergamot, orange and lemon; middle notes of geranium, lily and rose; base notes of patchouli, vetiver and Tonka beans. Unisex, woodsy, amazing and captivating!

CRANBERRY CASSIA ROOT: Spicy cranberry, juicy peaches, ripe strawberries and raspberries, orange, peach, lime; mixed with cassia root, cinnamon and hints of clove, rose and hyacinth; finished with vanilla and musk. What else can you ask for?

CRANBERRY YUZU: An upscale and exotic fusion of sparkling Asian Yuzu with juicy, red cranberries. This beautifully balanced medley will please the most sophisticated of noses. I am so glad to have it here!

CRÈME BRULEE: So rich and creamy! Enhanced with caramelized notes. The best crème brulee you'll ever find! Perfect for the bakery scents lover! Unbelievable tempting, sensual all the way, this one has definitely a character!

CUCUMBER WASABI: Top notes of grapefruit and lime; middle notes of fresh cucumber, guava and passion fruit; base notes of wasabi, cilantro and fern. Refreshing, sweet, sparkling, Spa style, so distinguished, for exquisite tastes.

DA LIME IN DA COCONUT: Cool and refreshing, the perfect balance of sweet and tart, precious smooth fusion of lime and coconut. The name reminds me of that gracious character in the movie "The Father of the Bride". Certainly a happy fragrance to enjoy!

DARK SIDE OF THE MOON: Strong, substantial, suited for men and women, this fragrance is heady, with notes of fern, lily, hyacinth, jasmine and a hint of orris, completed with a powdery and sweet amber note. Incredibly sexy and lusty!

DESERT FLOWERS: Luminous, sheer white floral with a crisp, dry edge. Fresh and green with the fragrance of arid desert flowers, desert mariposa, hedgehog cactus, night blooming cereus, penstemon, chicalote, orange poppies and saguaro cactus blossoms. Super unique and delightful.

DORIAN GREY: Luxurious spa fragrance! Celebrate and be content! It begins with fresh air notes and a hint of Japanese grapefruit; middle notes of spring melons, rose, lotus blossoms and lily of the valley; base notes of bamboo and white musk: Sparkling and spectacular!

DRAGON'S BLOOD / NOCHES DE MONTE CARLO: Exotic, haunting, mysterious, sophisticated. It's moody, warm and very appealing with touches of amber, incense and a tiny hint of patchouli; for fans of the more sensual scents like amber, myrrh and sandalwood. Extremely seductive! This one blows me away!

DREAMCATCHER: One of the most beautiful and romantic scents in the world! A soft, powdery floral with undertones of designer perfume. A one-of-a-kind fragrance that will be remembered everywhere you go.

ELIXIR OF LOVE: You'll be conquered with this enchanting, romantic and fascinating scent; sweet jasmines with undertones of African violets and exotic musk. You'll want more and more, it just lingers around with phenomenal sensuality.

ENCHANTED APPLE: Blend of Apple and Citrus. Comparable to the Victoria's Secret one so hard to find now. Exquisite treasure!

ENCHANTED FOREST: Earthy and magical fresh pine will transport you to the enchanted forest of your childhood dreams! The smell of nature, refreshing air and woods. Mystical outdoor beauty, amazing high end aroma.

FAIRY DUST: Sunny rich fruity floral that opens with fresh sparkling lemon peel, balances night blooming jasmine with fresh cassis, hints of ozone create a shimmering effect. Complex musk tones intertwine with rare woods and a touch of vanilla at the base of the scent. High end beauty that you'll want to have forever.

FALLING LEAVES: It is everything fall is. It is crisp leaves under your feet when you are walking through the park on a misty day. It is the cool brisk air, refreshing, delightful and clean. Precious…

FARMER'S BABY BIBB LETTUCE: Aromatic Arugula, Blooming Cyclamen, Soothing Bergamot, Fresh Basil, White Lily, Green Leaf Accord, Key Lime. Fresh, crisp. Oh my Gosh, what an amazing find!

FARMER'S VINE RIPE TOMATO: Juicy Ripe Tomato, Lemon Zest, Basil Leaf, Star Jasmine. One sniff and you'll be treasuring Green Farmer's Markets forever. You've got to love tomatoes!

FIG LEAF: Blend of Fig, Green, Jasmine, Anise. Much more than what you are thinking. Gorgeous blend, luscious!

FLANNEL SHEETS: Beautiful aroma of fresh linen and clean cotton clothes just pulled from a sun drenched drying line. Cozy, sweet and enchanting, so pretty, love at first sight!

FLORA MAGI: Magical floral accord with the intoxicating nectar of sweet wild honeysuckle and the allure of fragrant Lady of the Night orchids. The sweet perfume of tropical flowers on a warm summer's night. Subtle notes of narcissus playing with a soft ethereal musk. Rich, ultra feminine and luminous.

FORGET ME NOT / NO ME OLVIDES: Like a fresh flower garden after a spring rain. Clean, rich, intense; floral lovers will be absolutely thrilled and nobody will ever forget this one.

FRANKINCENSE: An oriental, woodsy creation that captures the true essence of real frankincense. Sweet and herbaceous top notes are reminiscent of fresh incense; well-balanced with floral notes of lilac and real olibanum. Smooth and mellow, it will light up any room.

FRANKINCENSE AND MYRRH: An exotic blend of Moroccan Rose, Egyptian Sandalwood, Madagascar Vanilla, East Indian Patchouli with a bouquet of Cedar; underlined by Italian Orange, Spanish Cistus and a sweet musky background. This one has it all! Well rounded, deep, pleasing and peaceful.

FRESH LEMON SUGAR: (Type) The perfect fusion of sweet sugar and fresh lemons. Citrus top notes are essential oil of Italian bergamot, yuzu, mandarin and lychee flower; middle of orange blossom and ginger flower; bottom notes of oakmoss, caramel and white sandalwood. Irresistible, adorable version of this boutique best-seller!

FROSTED PINK CUPCAKE: A deliciously decadent pink cupcake topped with double whipped sugary pink frosting. The most wonderful sweet treat. Gulp!

FROSTY PINES: A snowy covered Canadian pine with notes of rosemary and vetiver; spiced bay, leather nuances and a woody musky base of cedar, sandalwood, Canadian Spruce, Douglas Fir Needle, cypress, balsam pine and woody orris. Complex and divine, adorable scent for all year round.

FROZEN MARGARITA: Top notes of essential oil of Lime and Mandarin Orange, Southern Valencia, Lemon and Sea Salt; middle notes of frothy iced Guava Nectar, Strawberries and Pineapple; base notes of Brown Sugar, Vanilla Rum and Musk. Awesome fragrance, so attractive! You have to have it!

GARDENIA: Ahhh! Delicious Gardenia! Nobody like her, the perfect floral fragrance: Splendid and truthful homage to the queen of flowers! So sweet and addictive!

GINGER LIME: Comparable to Fresh Ginger Lime by B & B. Fresh, spicy, citrusy, tangy, invigorating and exhilarating. Yes, yes, yes!

GINGERBREAD PUMPKIN: Warm freshly baked gingerbread with creamy pumpkin. A year round favorite, drop-dead FABULOUS fragrance!

GRAPEFRUIT GINGER: Much more than the sum of its parts. Grapefruit and ginger plus a musky, woody outrageous drydown that lives on long after the grapefruit and ginger are memories. Begins with sparkling green notes coupled with tart pink grapefruit, leading to a middle of ginger, rose, plum, lily and lavender. The unusual bottom complex of white musk and fruitwood rounds the fragrance out beautifully and has amazing staying power. Sophisticated and upscale, totally likable and addictive. It wins over the priciest boutique brands, it's that good.

GRAPEFRUIT MANGO: Top notes of Japanese grapefruit, ruby red grapefruit and mango; middle notes of cucumber and honeydew melon; dry down of vanilla. Refreshing, exotic, you'll be in awe loving grapefruit and mango forever!

GRAPEFRUIT RUBY RED: The purest juicy delicious Ruby Red Grapefruit you'll ever find, like no one else. Adorable!

GREEN ALOE & CLOVER: Jasmine, Wood and Musk. Clean and fresh. Everybody loves this fragrance! You reap what you sow; you can only receive praising compliments with this beauty from heaven!

GREEN AMBER: Complex strong blend of amber woods, oakmoss, vetiver and galbanum; citrus top notes of bergamot and violet petals; base notes of vanilla and sheer musk. Fresh, sexy, woodsy and green. Goes beyond any expectation, try it and you'll be hooked!

GREEN TEA: The most delicious green tea aroma you'll ever smell, enhanced with notes of rose and jasmine. Similar to "The Vert" by L'Occitane en Provence. Refreshing, uplifting and exquisite.

GREEN TEA & CUCUMBER: A perfect blend of green tea as the high note and fresh cucumber as the bottom note. Very fresh and clean. High end and fabulous!

GREEN TEA & WILLOW: Notes of leafy, green tea and wood with hints of fresh ozone air, melon, bergamot, coriander, night blooming jasmine, watercress, earthen moss, peppergrass, white willow, pink cyclamen, cedar amber, sacred datura and white musk. Unique, clean, spa type; a pleasure to indulge in and love to pieces.

GUAVA FIG: A wonderful summer accord that combines the freshness of citrus and tropical fruits with a warm base of Mediterranean fig. Top notes of Fuji apple slices, French cassis and Kaffir lime leaves; middle notes of Anjou pear, Rio red grapefruit and sweet Valencia; bottom notes of Mediterranean fig, guava nectar and Tahitian passion fruit. Enjoy this luxurious aroma!

HAWAIIAN GINGER: A sophisticated but subtle floral blend of Wild Roses, fresh cut grass and Carolina Jasmine with a Sweet Orange nuance. The Ginger here is divine! Gorgeous!

HELLO SUGAR: Sugar, Lemon, Shortbread. Better than the discontinued one from B & B Works. Sweet, delicious, stunning!

HERB PATCH: Hints of fresh lavender and sprigs of rosemary; this is one we just have to have. Absolutely divine, a must for those who like herbal and spa aromas.

HIBISCUS: A clean, sweet combination of lightly scented hibiscus and fresh fruity notes of passion fruit with a mild musk background. Serene, subjugating, rare and hard to find!

HOME SWEET HOME: Spicy cinnamon and clove with rose and ylang ylang. It's like the Yankee Candle's version. Ideal for the holidays and all year round, so warm and homey!

HONEYDEW PEAR: Superb blend of fresh juicy honeydew melons, cantaloupe and sun ripened pears. A terrific treat and joyful winner!

HONEY: Soft and delicate blend of sweet honey with hints of refreshing green notes. It will remind you of "Honey & Propolis" by L'Occitane en Provence. A precious aroma that exudes beauty.

HONEY KISSES: A straight sweet honey with no floral notes. Just one pure rich scent of delicious, amber colored honey. Warm and luscious, the right exquisite choice!

HOT APPLE PIE: Scrumptious hot baked apple pie. Fresh cut granny smith apples, smothered in butter, cream and cinnamon, with a warm baked crust. Yummy!

HYACINTH: A true floral! A very heady and strong Hyacinth, you can almost see a vivid dark purple spray of flowers as you sniff it! A little bit of spice, rain and grass… Lovely!

HYDRANGEA: One of the most fragrant flowers! Fresh, sweet, heavenly aromatic and uplifting! Among the best florals! Oh so pretty!

I LOOK FOR YOU: Seductive masculine scent with tantalizing notes of exotic woods, musk, oakmoss, hints of fresh lime, on a soft undertone of floral rose and cyclamen. Women might also be thrilled to wear this superb fragrance. Strong and sexy, will stay around your senses with no regrets. Mmm!

INLET LAKE GRASS: Fantastic relaxing scent, airy, breezy, a touch of sweet. Super interesting blend; strong sense of place, like a tranquil spot in the Rockies that whispers the power of winter; the beauty of the beach, the peacefulness of a lake. Top Notes: Bergamot, Grapefruit Zest, Meyer Lemon. Middle Notes: Fresh Basil Leaf, Water Lily, Beach Daisy. Base Notes: Warm Sand, Rich Patchouli, Vetiver Grass. Delicious, delicious, delicious!

IRISH MOCHA: A rich combination of creamy cappuccino, heavy cream and sugar, with a powerful base note of rich dark chocolate. Ideal for chocolate lovers, distinctive and strong!

ISLAND KISS: This happy fragrance starts with a mix of orange, banana, peach and raspberry, like a juicy Island punch on a sunny tropical afternoon. A bouquet of gardenia, jasmine, musk and sandalwood makes it sultry and haunting as a balmy star-filled Caribbean night. Marvelous scent with a rich, buttery undertone, full-bodied, yet soft and subtle. Unparalleled and addictive as a loving kiss!

JUICY COUTURE: (Juicy Couture type) Fresh, modern fruity-floral. Top notes of watermelon, mandarin and passion fruit lead to a flowery green middle of marigold, crushed leaves, water hyacinth and tuberose absolute, atop a sweet bed of crème brulee, vanilla, precious woods and patchouli. This recreation of the top selling designer fragrance is pure heaven and more heaven!

JUNGLE FRUITS: A delicious mix of tropical and citrus scents, fresh squeezed oranges, pineapples, bananas, coconut and kiwi. Need I say more? Luscious!

JUNIPER BREEZE: (B & B Juniper Breeze type) Honorable replica of this eternal favorite. Blend of Juniper and Summer Flowers. Fresh, clean and sweet; an infallible that will conquer everybody.

KAI: (Kai Type) A glorious white floral with the lovely essence of Gardenia, a beautiful interpretation of a demanded scent that seduced us all.

KARMA: (Karma Type) This outrageous aroma is a powdery blend of Dragon's Blood and Patchouli. A must for those with an exquisite taste! The kind of fragrance that makes a statement, a conversation piece.

KIMONO: Romantic, fresh, with sea and citrusy-ozonic top notes, Italian bergamot, Egyptian geranium oil and water fruit. Floral mid notes of rose damascena, gardenia and lily of the valley; lasting mysterious bottom notes of white musk, East Indian sandalwood, cedar wood and amber crystals. Beautiful like a Geisha, fascinating like the touch of silk.

KING OF HEARTS: Ohhh, my! Masculine musk, clean, fresh and phenomenally sexy. The top note is accented with a little-known Indonesian essential oil called "jatamansi", which adds mystery to the blend; bottom notes of sandalwood, patchouli and amber boost its staying power. This is the fragrance your mother warned you about.

KIWI WATERMELON: Top notes of juicy watermelon and grapefruit; middle notes of strawberry, green melon and white lily; base notes of ozone, Balsamic vanilla and fresh woods. Sweet, bubbly and cheerful!

KUMQUAT: Citrus delight! Kumquats look very much like a little orange and they are super sweet and juicy. Yummy, yummy and more yummy!

LAVENDER: Beautiful classic lavender with hints of musk & amber. Clean, calm, placid and relaxing, essential for a peaceful feeling. Such a pleasant fragrance…

LAVENDER & AMBER SONNET: The crispness of lavender mixed with the soft, warm tones of amber. Compare to "Lavender Amber" by L'Occitane en Provence. Relaxing and Sensual to the max, this one is a show stopper!

LAVENDER APPLES & OAK: The first aroma that enchants your senses is gorgeous Lavender, when you sniff it a second time you feel the apple, sweet, delicious. The woodsy touch of oak rounds up this marvelous scent, making it so cozy. Exquisite!!!

LAVENDER FROM TASMANIAN: Bright fruity top notes mingle with sweet orange accents lifting this soothing floral blend. The heart of it is balanced with lavender, warm woody tones and clean lemon verbena. Powdery undertones of sugared musk complete this more than fantastic aroma. Hard to find, irresistible, the kind of fragrance that will definitely make them think of you.

LAVENDER SAGE: Lavender, sage and a touch of basil, a perfect blend of floral and herbal. Clean, fresh, earthy, powerful. So enchanting, what a marvelous scent!

LEMON MERINGUE PIE: The wonderful aroma of fresh baked pie filled with lemon custard and lemon zests topped with a creamy vanilla meringue. Yummy!

LEMON VERBENA: Lemon, Verbena and Orange. Similar to Le Couvent des Minimes by L'Occitane. Distinguished and uplifting!

LEMONGRASS SAGE: (B & B type) Heavenly mix of Lemongrass and Sage. This incredible fragrance has all that and some more.

LET IT BE / STRESS RELIEF: Relax and get stress instant relief with this superbly balanced, calming blend of Lavender and Sage, touched with a hint of Peppermint and Star Anise. A lovely soft scent that quiets the mind and invigorates the spirit. Tenderly compelling!

LET THEM EAT CAKE: (Tokyo Milk Let Them Eat Cake type) Delicious upscale vanilla scent. It opens with a soft sweet blend of sugar cane, coconut milk and vanilla orchid, ending on a note of white musk. Wow!!! Talk about luxurious! Delicious, delicious.

LILACS IN ALBENIZ: A sweet floral with hints of jasmine, white roses and lavender with typical gorgeous lilac top note. The most beautiful lilacs! Marvelous!

LILY OF THE VALLEY: A white flower blend of jasmine, rose, carnation and hyacinth with hints of lime, pear and cut grass creating the aroma of the small white lily bell-shaped blossom. Amazing staying power. Sweet, romantic, so heavenly precious! You'll fall in love again!

LITTLE BLACK DRESS: Base notes of white carnation and blood orange; heart notes of sandalwood, black rose, smoky wood and a kiss of patchouli. The top scents give a hint of toasted vanilla bean and whiffs of vetiver, amber and the tiniest touch of Egyptian musk for a smoky, sexy finish. It turns heads!

LOST EMPIRE'S INCENSE: This scent is the essence of mystery, of the eternally secretive nature of folklore and myth. Top Notes: Juniper, Lavender Leaf, Citrus, Black Pepper. Middle Notes: Papaya Fruit, Musk Accord, Aged Leather. Base Notes: Frankincense, Oakmoss and Earth. Profound, ethereal and sacred; what dreams are made of.

MACAPUNO SORBET: The richness of sweet jackfruit, lychee berries, mango chunks, young tender macapuno and crushed ice; all draped with cream or pineapple juice and a scoop of your favorite ice cream. This delicious concoction is popular in the Philippines as Halo Halo (meaning 'mix-mix' in Tagalog) with seasonal tropical fruits mixed with the macapuno, a mutant form of coconut that is deliciously sweet and enticing!

MAGNOLIA MELBA: A fruity floral combination of magnolia blossoms, apple, peach, strawberry, jasmine, rose, raspberry and lavender. Incomparably marvelous! Another one that I can't stop loving! I get so many compliments when wearing it!

MANDARIN TWIST: A tangy mandarin orange and fruit blend with a Cabernet wine essence and undertones of designer perfume. Very sensual, sophisticated, unusual and alluring. It is an absolute must love for lovers of the exquisite and distinguished. Delightful in every sense.

MANGO PAPAYA: Fruity blend of ripened mango and juicy papaya. You'll fall in love with this tropical delight! Super yummy!

MANGO SORBET: Ripe mango, juicy lemons and fabulous red raspberries. Uplifting, energizing, sweet, irresistible, the mellowest of all!

MARVEL'S GROVE: The smell of moss and earth. Lightly smoky, green, deep and rounded; lush woods, a fresh cloudy day; a stone slab in a damp, peaceful nature, clean botanicals in fall or spring. Top Notes: Dewy Air, Mediterranean Sea Kelp, White Clover. Middle Notes: Crisp Green Grass, Ming Fern, Eucalyptus Leaf. Base Notes: Oak Moss, Fresh Earth, Soothing Sandalwood. Relaxing and unisex; a rare jewel to treasure.

MEET ME UNDER THE MISTLETOE: Floral bouquet enhanced by fruits and warm spices with just a subtle hint of pine and musk, very romantic holiday fragrance. Playful, inviting, seductive and flirtatious. Oh My! Lovely!

MELON: Mango, Papaya, Melon. The perfect Melon scent, fresh, juicy, wonderful!

MIDNIGHT IN TUNISIA: This intoxicating blend begins with floral notes of Tunisian jasmine petals, tuberose and lily of the valley. The body of the fragrance is a melody of sweet grapes and berries with rich clove oil from Madagascar and Tahitian vanilla. The drydown has Egyptian sandalwood and Virginian cedarwood. Mesmerizing and outrageously beautiful.

MIDNIGHT SURF: Zingy, fresh, citronella, breezy, a delightful beach with appealing sharp notes. Top Notes: Mandarin Orange, Candied Citron, White Chocolate, Lavender. Middle Notes: Soft Sandalwood, Bubinga, Atlas Cedarwood, Marine Accord. Base Notes: Black Amber Stone, Tonka Bean, White Musk, Driftwood. What else can you ask for?

MING FERN LAVENDER: Precious Ming Fern plant base notes with herbal blue lavender, Italian mandarin, red ginger, earthy Indonesian patchouli, oak moss, gentle Aloe Vera, Kaffir lime and Argentina lemon leaf. Exquisitely balanced, stylish and oh so beautiful!

MOUNTAIN CHRISTMAS TREE: Ice cold mint, balsam and freshly cut evergreens are perfectly blended in this true Holiday scent. Crisp, cool and inviting, sure to awaken your senses and bring you back to memories of Christmas' past. Spicy, fearless and distinguished!

MY LUCKY STAR: A wonderful strong unisex blend of lavender, spruce and cedar enhanced by a citrus bouquet of lemon lime with a dry down of patchouli, sandalwood and oakmoss. So alluring!

NAG CHAMPA: The captivating aroma of incense; patchouli, sandalwood and dragon's blood. Exquisite!

NECTARINE & HONEY: A sumptuous cocktail of nectarine, honey, delicate white florals, fragrant rose and musk to pamper your senses. Sparkling and serene, always young at heart.

NEROLI: A lovely interpretation of the true scent of the Italian orange blossom. Considered the finest, the very expensive essential oil distilled from the blossoms prized and grown in Calabria has been used for perfume notes for courtiers and Queens alike, and is associated with brides and weddings. I can never have enough of this one! Much more than upscale, beyond the best.

NIAGARA FALLS: Fresh water with romantic florals and a seductive musky base. Begins with white lilies, mandarin, grapefruit, and clementine; middle notes of jasmine, orchid and rose; bottom of white musk and sandalwood. Excellent Spa fragrance! Wow! Divine!

NIGHT BLOOMING JASMINE: Sweet and powerful, heady night blooming fragrance, lingers with seductive tendrils with each morning's dawn. These little exotic romantic flowers are beautiful and mysterious, also known as Arabian Jasmine, Tuscan Jasmine, Jasmine Sambac, and for symbolizing divine hope. Unforgettable, pure, gracefully impressive!

NINE QUEENS: Sensual and sexy, an intoxicating heavy floral oriental with luxurious rose and night blooming jasmine; silky sandalwood and strong incense undertones. Sweet vanilla and earthly patchouli with whispers of powdery musk, amber and frankincense. So romantic, full-bodied and charming!

OAK BARREL CIDER: A distinct oak note with a classic cider fragrance makes this scent unique, pleasant and cozy. Apple and mulled fruits with spicy cinnamon sticks, brown sugar, vanilla beans and warm wood. This is what harmony is all about.

OAKMOSS: Wet and earthy oakmoss with green vetiver, vanilla and nutmeg. Clean and luxurious, for both women and men. One of the most high end aromas. So much more than a ten!

OAKMOSS SAGE: A sensational blend of oakmoss and sage. A very sensual unisex fragrance that is clean and fresh with wonderful woodsy tones. Distinguished, fabulous forever! So but so good…

OCEAN MIST: Bouquet of carnations, lily of the valley and hyacinth; underlined by oakmoss and white musk. Try this one, you deserve it! A feast for your senses!

OCEAN RAIN: Blend of Ozone, Sea Spray, Orange and Rose. The name says it all, the beauty of the ocean with the incomparable smell of raindrops, mixed with lovely florals for a clean, fresh, unisex and Spa style fine tender fragrance.

OLIVE BLOSSOM: Fresh crisp notes of lemon verbena, green olive leaves, pettigrain and cucumber. Deliciously enchanting. Like a hidden treasury in the land of the undiscovered.

OMG OLIVE: Bright citrus fruits of lemon and bergamot, leafy olive branches, softened with musk, lightly sweetened with vanilla. Such a well-deserved name, OMG!!!

ORANGE BLOSSOM: Beautiful orange blossom petals with sweet juicy mandarin oranges, muguet lily, fresh greenery notes and a touch of amber. The finest green citrus in all its splendor.

ORANGE CHIFFON CAKE: Oh Boy! The most delicious Orange Chiffon Cake baking in a warm oven! Cozy, splendid, fabulous!!!

ORANGE CLOVE: Orange, Ginger, Cinnamon and Clove. Fantastic! Clean, strong, fresh and earthy. Nothing like this one, a must have!

ORANGE SHERBET: Sweet, juicy orange blended with smooth, creamy vanilla. Absolutely mouthwatering!

OUD WOOD / AGARWOOD: Exotic Asian Oud wood is balanced and blended with cedar, precious ambrette seeds, green rosemary, delicate jasmine, baby orchid, gala apple, dark olibanum, black musk, earthy patchouli. Deep, rich, mysteriously enticing and blissfully earthy. For the most exquisite tastes.

OUT ON A LIMB: Similar to the exclusive/exquisite perfume Olive Branch by Lush. Opens with citrus highlights of fresh lemon and sweet orange. Middle notes are green herbaceous tones and a fresh fantasy floral accord with a warm earthiness. The base is a complex musk sweetened with a hint of vanilla. This musky floral beauty is a joy forever.

OZARK FOREST: Splendid blend of cedar, pine and fir; sure to please the most demanding tastes. We can never have enough of this one, beautiful, beautiful, beautiful; ideal for men and so perfect for women. Fantastic!

PARADISE: Freshly squeezed lime with slices of pineapple, orange and lemon, decorated with white gardenias. Sparkling citrus, fruity and floral, effervescent and divine!

PATCHOULI BLEND: The perfect Patchouli! A true patchouli with a hint of sandalwood, cedarwood, nuttiness and a light bouquet for a touch of sweetness to please the senses. A sensual, earthy aromatic pleasure to be around.

PATCHOULI OUD WOOD / AGARWOOD: Notes of dark patchouli and Asian oud wood with geranium, muget, agave nectar, jasmine, myrrh, precious woods, tobacco flower and cedar wood. Deliciously deep and complex. Rich and beyond eccentric.

PATCHOULI RAIN: Fresh rain and earthy patchouli with notes of lily of the valley, cyclamen, ozone, earthen moss, hints of sweet citrus. Like no other fragrance! Rich, deep, esoteric, mysterious. Beware of borrowers!

PEACHES: A juicy fresh ripened peach, the best Peach you will ever find! So irresistible!

PEARBERRY: (B & B type) Super delicious blend of juicy green pears, crisp red apples, fuzzy peaches and a touch of ripe melon. This perennial favorite is full of sparks and that extra kick. Wow!

PEPPERCORN: Richly aromatic blend of peppercorns, juniper berries, clary sage, ylang ylang, elemi, citrus bergamot, clove buds and nutmeg. Exotic "King of spices", reminiscent of Malabar peppercorns, high-grade and prized among pepper connoisseurs. Spicy, herbal, fruity, sweet: Lovely.

PEPPERMINT SWIZZLE STICK: Cool crisp peppermint notes entwined with just a touch of sweet vanilla undertones. Minty and bold, this is THE perfect peppermint!

PINEAPPLE ORCHID: Fresh blend of ripened sweet pineapple, rose, velvety violets, white orchids and black currants. Stupendous.

PINK LILAC AND WILLOW: Blue willow, water lilies, lilac blossoms, muguet, linden blossoms, wild bamboo, magnolia fields, mandarin leaf nuances and subtle musk. Sweet flowers with gorgeous greens, the scent of LOVE!

PINK SUGAR: (Aquolina Pink Sugar type) Cotton candy, lemon drops, caramel and raspberry jam, with a musky bottom note. Feminine and intriguing, will seduce you and everybody else. Love it!

PISTACHIO ICE CREAM: A scrumptious treat of creamy vanilla ice cream blended with pistachio nuts. Just when you thought you had them all… delicious pistachio, yummy!

PLUM: Exquisite Plum, Orchid, Daffodil, Jasmine, Musk and Vanilla. Fabulous decadent sweet fruity floral. What a beauty!

POMEGRANATE: The wonderful aroma of freshly sliced pomegranate. Wonderfully rich and sweet!

POMEGRANATE NOIR: Sweet fruity notes of raspberry, plum, pink pepper and pomegranate with patchouli, frankincense and spicy woods. This sophisticated scent is very sensual and utterly compelling.

PRECIOUS RED RESIN: Temple, candles, oils, jewel tones, gold, brass, velvet, regal and rich… Top Notes: Blood Orange, Star Anise, Violet Petal. Middle Notes: Bulgarian Rose, Calla Lily, Soft Vanilla. Base Notes: Tonka Bean, Earthy Patchouli, Ground Clove, Dragons Blood, Mysore Sandalwood. Most Dragon's Blood and Sandalwood, lingers around with incredible sensuality. Absolutely adorable!

PUMPKIN BRULEE: Celebrate this holiday season with rich creamy pumpkin, wonderful aroma of whip cream and pumpkin pie with subtle spices and amazing caramel Brulee on top. Mmm! What a delightful scent! Cozy and so delicious!

PURE SEDUCTION: A seductive blend of musk, floral bouquet, apple and fresh citrus. Similar to the successful Victoria's Secret one. Fruits and flowers with a musky touch, as cute as can be!

PRADA: (Prada type) This upscale perfume is a sophisticated blend of bergamot, mandarin, mimosa absolute, Indonesian patchouli, labdanum, tonka bean and Indian sandalwood. Well balanced, intensely feminine, refined, elegant, en vogue and innocent. A keeper!

QUEEN OF HEARTS: Glorious blend of flowers, fruits and spices. Lilacs, sugar sweet violets, magnolia blossoms, roses, lavender, cactus and poppies; a substantial dose of acai berries; a subtle accent of peaches, strawberries, lemons and rum; enriched with mandarin peel, dates, figs, nutmeg, cumin and clove; cedar, sandalwood resin and musk for a woody touch… Mysterious, hypnotic and gorgeous, gorgeous, gorgeous!!! LIMITED EDITION.

RASPBERRY LEMONADE: The mouth-watering combination of ice-cold lemonade, sweet juicy raspberries; with a twist of natural lavender and white musk. A colossal fruity champion!

RASPBERRY TOMATO LEAF: Slight green undertone and a hint of tomato leaf, completely delightful and out of this world! You'll fall in love with it and so will everybody else!

RED CLOVER TEA: A sensual fruity and floral delight of fresh jasmine, lily of the valley, violets and lavender, adorned with notes of fresh ripe peaches and raspberries. Deeply romantic, sweet and mellow. Oh-My-Goodness! So lovely!

RED CURRANT: Crisp, tart, fruity strong delight! Begins with top notes of black and red currants, cassis and strawberries; followed by a sweet deep floral rose; with base notes of oakmoss and musk. One whiff and you will be Berry happy!

ROMANCE: (Ralph Lauren Romance type) Blend of Jasmine, Melon, Rose, Musk and Woods. Impeccable dupe. Upscale, romantic and sensual, you'll be so glad you got it.

RUSH (Gucci type): Sensual, sweet, seductive; amazing interpretation of Gucci's most fantastic fragrance.

RUSTIC HERBS: Strong, complex, ethereal and earthy. Top Notes: Lavender, Citrus and Ozone. Middle Notes: Rosemary, Fennel, Savory. Base Notes: Patchouli, Cedarwood, Musk Accord. Herbal healing countryside. Amazing creation, almost hypnotic…

SAFFRON & CEDAR: Fresh-cut cedar trees surrounded by saffron spice, violet and geranium; base notes of vetiver and warm musk. Mmm… I'll take two!

SAGE AND CITRUS: Clary Sage, Lemon and Lime, similar to the famous Yankee scent. Fresh, earthy, so captivating!

SALTY MARINER: Crisp ozone type scent with hints of salty sea spray and a touch of floral at the base. Attractive and effervescent! Will enchant you at one fell swoop.

SAND CASTLES: Unique combination of rich fruity aromas with herbal base tones and a slight touch of citrus. Sparkles in tranquility and softness. Desirable beach and ocean beauty!

SANDS OF MOROCCO: Blend of Carnation, Sandalwood, and Musk. What an irresistibly sensual scent, so unique, mysterious and rare.

SANDALWOOD: This haunting and mysterious fragrance has been used since ancient times for its rich, warm, oriental aroma. Perfect all the way, the most fascinating rendition of the true Sandalwood essence. Marvelous!

SATSUMA: (Body Shop type) One of Body Shop's longtime favorites! A magical blend of mandarin slices & peel, bergamot, spices and exotic fruits. This magnificent citrus is super seductive with its intense and sparkling character.

SAY MY NAME: Kevin Costner was Wyatt Earp in that glorious movie, and he kept saying "Say My Name". This amazing scent is reminiscent of the high desert plains scattered with tumbleweeds, cactus flowers and wild herbs. Fragrant desert sage combines with woody notes, soft floral lupines, yucca and aloe on an underlying musky bottom. Exactly where you could find Wyatt asking you to say his name. Wonderful!

SEA & LOTUS: Fresh air, sea salt, ocean mist, aquatic florals with tender green notes and musk. Sexy, romantic, clean; the finest beach aroma, adorable to the max.

SEA KELP: The essence of the sea with enchanting notes of watery greens, surrounded with white musk and vetiver. An upscale spa type scent that is fresh, clean and full of salty ozone. A timeless treasure!

SEAFOAM KISS: Splendid marine fragrance; lush ferns and blooming bromeliads create a tropical oceanside paradise. Full bodied, unisex spa fragrance, clean and fresh with green notes. Oh la la! What a romantic ocean beauty.

SEAGLASS GRAPE: Magical blend of airy sea breezes that captures the delicate essence of tropical flowers. Spritzes of bergamot and passion fruit give this aquatic fragrance a depth and shimmering vibrancy. A delightful spa scent, unisex, elegant and sophisticated; reminds me of captivating sweet grapes. Wow! Lovely!

SEASHORE EMBRACE: A brisk ocean scent, clean and reminiscent of the winter sea breezes and crashing waves on sandy shores. It recalls the cool, moist sea mist, wet sand, windy gusts with an airy aldehyde top note and crisp ionic aquatic elements, softened with a delicate light floral bottom. Unisex and year round wonderful oceanic fragrance. Stunning!

SENSOUS SANDALWOOD: The most alluring, sexy scent. Unisex, woody, sensual and over the top.

SERENDIPITY DIVINE: This adorable fragrance will remind you of Pink Sugar with the comfort of Cocoa, a Grand Marnier Truffle and rich like hot fudge! Warm chocolate meets caramelized sugar! The name makes justice to this beauty, deliciously divine!

SNOW ON TARA: Sexy, spicy blend of peppercorns, nutmeg, and fresh clove; embodied with notes of elderberries, blackberries, plums and fresh green oakmoss; with magical, effervescent top notes of carbonated fizzy pop and just a hint of cool mint. As cozy and beautiful as watching an imaginary snow falling on Tara (Tara will always be home, remember Gone with the wind?)

SOUTHERN GARDEN: An enchanting floral medley of jasmine, rose, lily of the valley and violet with subtle fruity hints of peach, lemon and strawberry with a long lasting dry down of soft musk and crisp pine. There are no words that could honor the beauty of this amazing fragrance, so incredibly charming…

SOUTHERN RAIN: Woody sweet amber, peach, melon, ylang-ylang and citrus. The green top note makes it that complex perfume that you have been looking for. The beauty and elegance of this one is hard to match. Unbelievable!

STRAWBERRY MUSK: Make sure you are sitting down when you smell this one, it will make you swoon! Heady, sweet, rich, irresistible and unisex! If you like something different, unlike anything you've tried before, this is a must have scent!

STRAWBERRY PASSION: A rich ripened strawberry fragrance with bottom notes of cotton candy and French vanilla. Try this divine deep sweetie and you'll be a fan forever. Sensational!!!

SUGAR COOKIE BRULEE: Rich, velvety vanilla, creamy butterscotch, sugar cane and freshly baked sugar cookies. So delicious, sweet and cozy, you'll want to have it around constantly…

SUGAR PLUM: Blend of Plum and sweet Orange. Fresh, fruity, clean and flirty. A mouthwatering sweet delight.

SUGARED SPRUCE: Orange, Pine, Strawberry, an aristocratic blend that's hard to stop sniffing. Incomparable to any other of its style, this is much more than a holiday fragrance, it's a timeless treasure, unisex and unforgettable.

SUN AND SAND: Airy mix of white flowers, bergamot, orange blossoms, ylang ylang, muguet lily and a light musk base. Desirable florals and citrus, a graceful duplication of the Yankee scent.

SUNNY CITRUS SAGE: Upscale, clean, fresh, pure, wonderful sunny bouquet with a hint of citrus and sage. F-a-b-u-l-o-u-s!

SWEET GRASS: The ozone aroma of fresh cut grass, clover, with a hint of wisteria. Absolutely fantastic and oh so charming!

SWEET LODGE SMOKE: Woody, green, dusky, like being in a cabin with a fire when it's rained outside, soaring purple skies and a long walk, a circle of smoke rising up from a sweet burning briar pipe. Top Notes: Bamboo, Tangerine, Vetiver Grass. Middle Notes: Vanilla Orchid, Patchouli, Oak Moss. Base Notes: Birch Wood, Dried Tobacco, Myrrh. Comfort, coziness and protection, all for you.

TAPESTRY: One of the richest Christmas fragrances! All the holiday scents woven together! Poinsettias, jeweled citrus, fruitcake, baking spices and a kiss of sweet balsam blended into a deeply mystifying aroma! To enjoy forever! Oh my! So lovely!

TANGERINE LAVENDER: Divine citrus and herbs! The lavender is pure heaven; the tangerine is the juiciest, dripping freshest Tangerine and the result is a blend you just won't believe! And I thought I had all the lavender combination… this one goes much beyond my expectations!

TEAKWOOD & CARDAMOM: An exotic, unisex blend of teakwood surrounded by rich spices of cardamom, cinnamon, and clove; sitting on base notes of cedar, amber, sandalwood and patchouli. A high end luxurious fragrance, a masterpiece to adore.

THE CLOWN AT THE END OF THE ROPE: A luxury unisex spa fragrance! Powdery top notes of lotus blossoms, rose, and jasmine; Oriental middle notes of amber, musk, patchouli and French vanilla bean. Rare, inviting and inspiring.

THE SECRET GARDENIA: Jasmine, Orange Blossom and a rich Tuberose accord open this luminous white floral bouquet. Supporting notes of Clove Bud, Dalmatian Sage, Pimento Berry, Musk, Patchouli, Sandalwood and Haitian Vetiver. Elegantly balanced, this is a masterfully blended scent. Just gorgeous!

TIBETAN BLACK TEA: This robust, spicy fragrance is made from the slightly smoky smelling Tibetan Black Tea intensified by the woody base notes of dry coniferous trees. Welcome wisps of delicate white floral and herbal notes make this earthy scent mystical and exotic. Warm, elegant, heady masculine aroma that will make women wear it too no matter what.

TOMATO LEAF CORIANDER: Wow, wow, wow!!! Sweet green tomato leaves, coriander, galbanum, jasmine, peach, apricot and base notes of green woods. Talk about rare! Exquisitely unique! Just get it! Nothing like this one!

TULIPS: Classy and amusing! There is simply no other tulip that compares! The most delightful fragrance! It will make such a sweet unforgettable presence!

TUSCAN CYPRESS: Inspired by energizing nature in Tuscan, Italy, this distinctive fragrance is exotic and outdoorsy. Clean and natural, like a pile of freshly chopped Cypress soaked by an early morning summer rain. Mixed evergreens are warmed by a sprinkle of spice for a rustic touch; so appealing, unisex and fabulous.

VANILLA MANDARIN BOURBON: Like "Vaniglia, Mandarino e Bourbon" by Antica Farmacista, even better! Delightful rich warm vanilla mingles with crisp mandarin and bottom notes of warm essence of bourbon. A sophisticated most delicious dreamsicle, the finest vanilla ever.

VENUS DE MILO: French vanilla bean, Japanese Sandalwood, Cedar and Oak moss. Striking, bold, exotic and elegant, this scent has a matchless charm, with a delicate and dark undertone, smooth and silky. You will find here all the sensuality and beauty of Venus De Milo. Absolutely fantastic!

VERMONT MAPLE SYRUP: Awesome maple syrup with hints of rum and vanilla. Need I say more?

VETIVER: A fresh blend of lemon and vetiver with sandalwood. Similar to the discontinued one of Bath & Body Works. Your search is over, this is it!!!

VIVA LA JUICY: (Juicy Couture's Viva la Juicy type) Golden Amber, Egyptian Musk, Sparkling Citrus, Lily of the Valley, Pink Jasmine, Warm Woods. This one has it all and then some more. Impeccable dupe, you'll love every single sniff of it.

VIOLETS: The search is over, this is the one and only perfect blooming violets fragrance. You'll love this oh so sweet timeless beauty with its aristocratic enchant.

WELCOME HOME: Toasted graham crackers, vanilla frosting, creamy caramel and juicy raisins. One of the most complete, complex, warm and inviting aromas you'll ever smell. Cheers!

WHISPERING MIST: Blend of Orange, Jasmine and Violet; compared to the Victoria's Secret now discontinued. Heaven, pure heaven!

WHITE SAGE: A clean fresh earthy sage, a bright herbal with a softly sweet dry down. This is one of those incredible fragrances that you need to use to believe! Fantastic!

WHITE TEA AND GINGER: Warm and full bodied with top notes of fresh lemon peel, enhanced with a slight exotic spice blend and hints of jasmine. Beautiful! People will ask about it.

WILD HONEYSUCKLE: Sweet and succulent wild honeysuckle blossoms, the winner by far of all full bloom honeysuckle versions. Definitely a center stage star among the flowers.

WISTERIA: A floral mixture of blue Hyacinth, white Lilac, and sweet Wisteria. This lovely bold scent is like holding a freshly cut bouquet of flowers. Strong, long-lasting, invigorating, ultra feminine and unrivaled master fragrance.

WITCHES: A woody oriental spicy blend of cinnamon leaves and patchouli twigs. Intriguing, mysterious, different and captivating. Cast a spell with this one!

WITCHES BREW: This one makes all other witchy fragrances pale in comparison! Over the top blend of Patchouli, Cinnamon, and Cedarwood. Comparable to the successful Yankee scent, but stronger! Wonderful cocktail of spices and woods, for a mysterious time, lovable to the max.

WITCHING HOUR: This spicy fun fragrance begins with freshly ground cinnamon bark, complimented with herbal notes of bergamot, cannabis flower, jasmine and rose; sits on earthy base notes of sheer musk, black tea and patchouli. Magical aroma for Halloween fans and all year round erudite tastes!

WOODLAND BREEZE: A crisp, herbaceous forest breeze with moist ozone notes, green moss, balsam and white petals rounded out with musk, earthy patchouli and cedar bark. The strongest pine aroma that will sweep you off your feet.

YELLOW ROSES: Heavenly rose fragrance! Heady, innocent and sweet with nuances of lemony citrus and exotic spicy bottom notes. This one makes me want to have the biggest bush of Yellow Roses in my garden. Amazing!
Learn more about the shop and process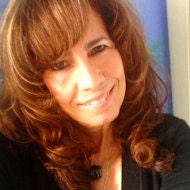 Laura Blanck
You Choose 3 PERFUMES Roll On. Custom made. Scented, Fragrant Oil. More than 250 fragrances. Olivia Morgana.
---
Overview
Handmade item
Made to order
Ships worldwide from

United States

Feedback: 888 reviews
Favorited by: 1 person