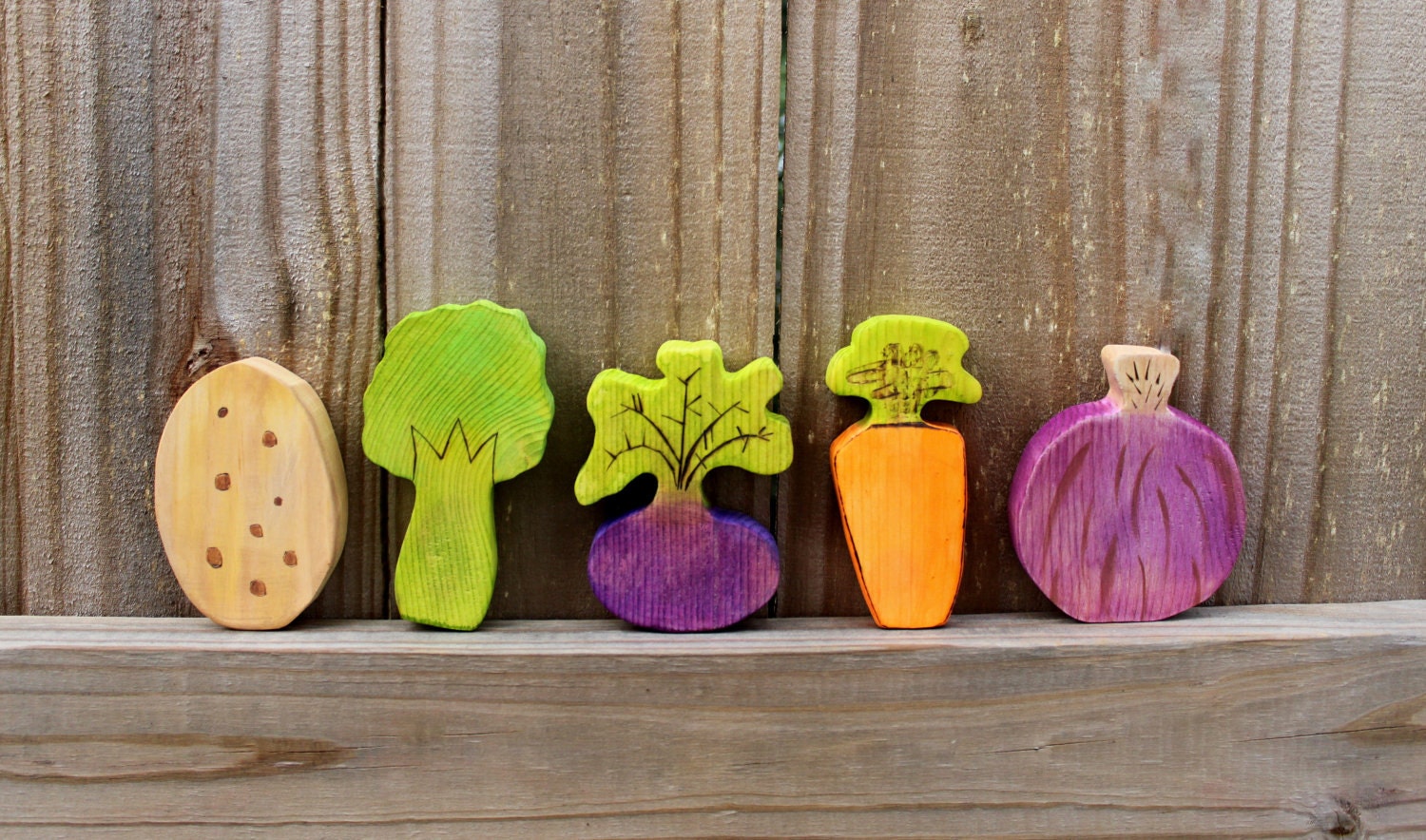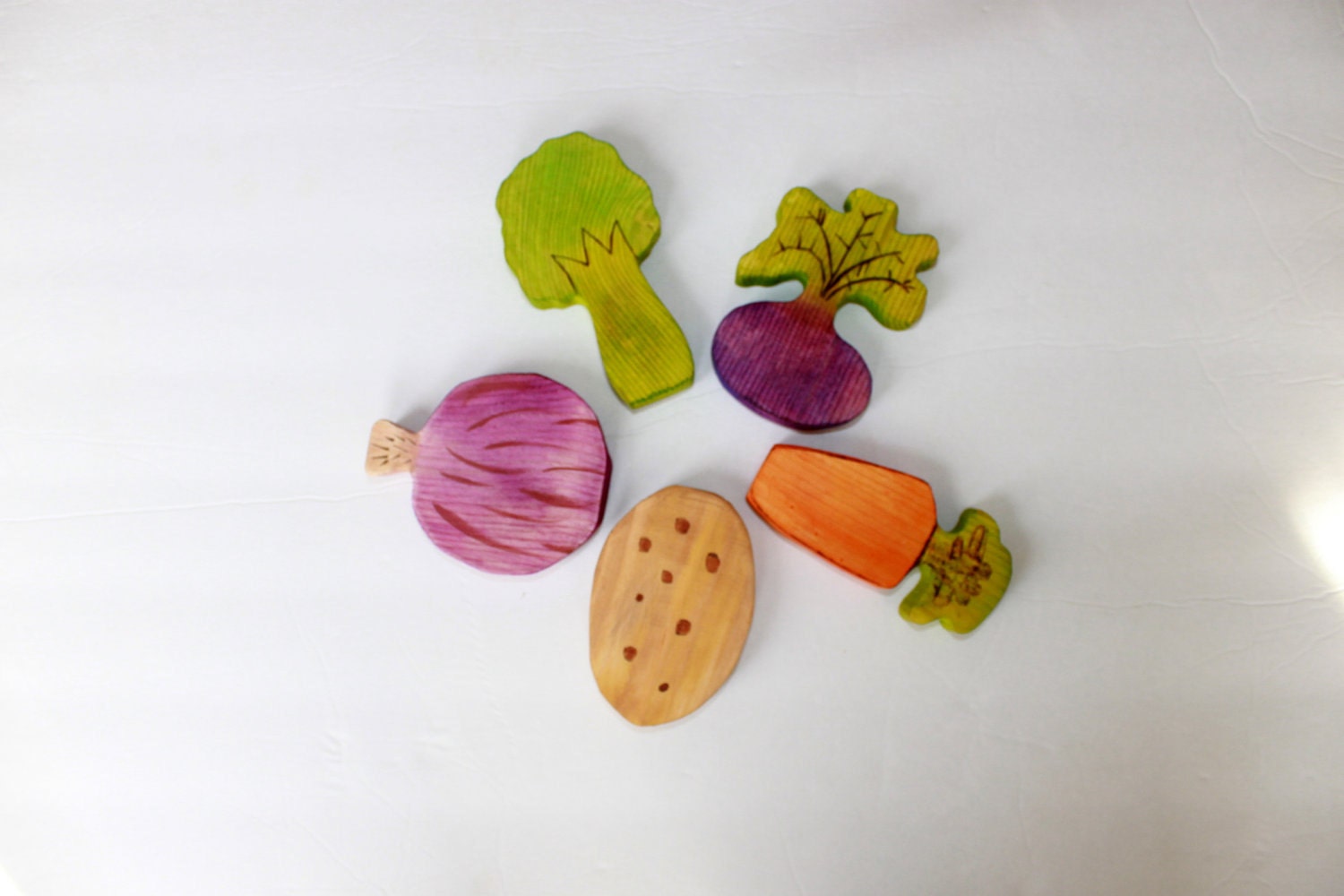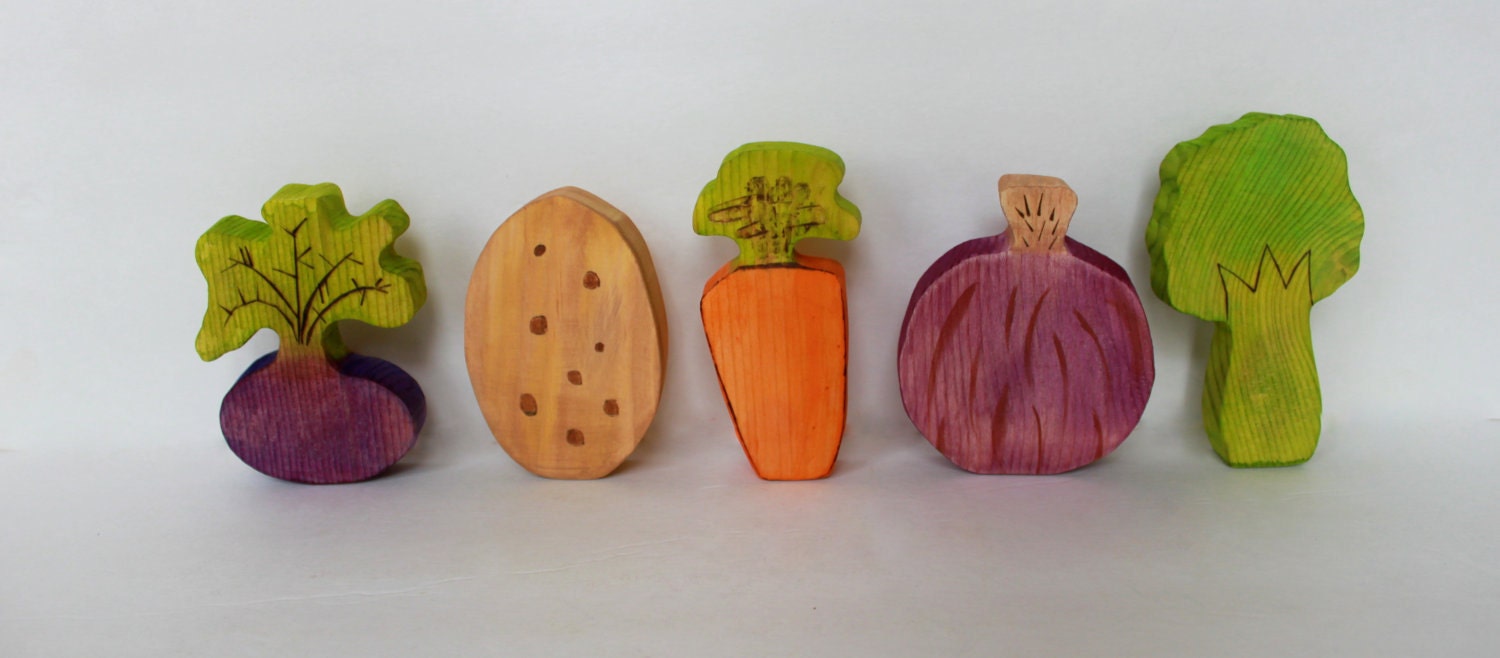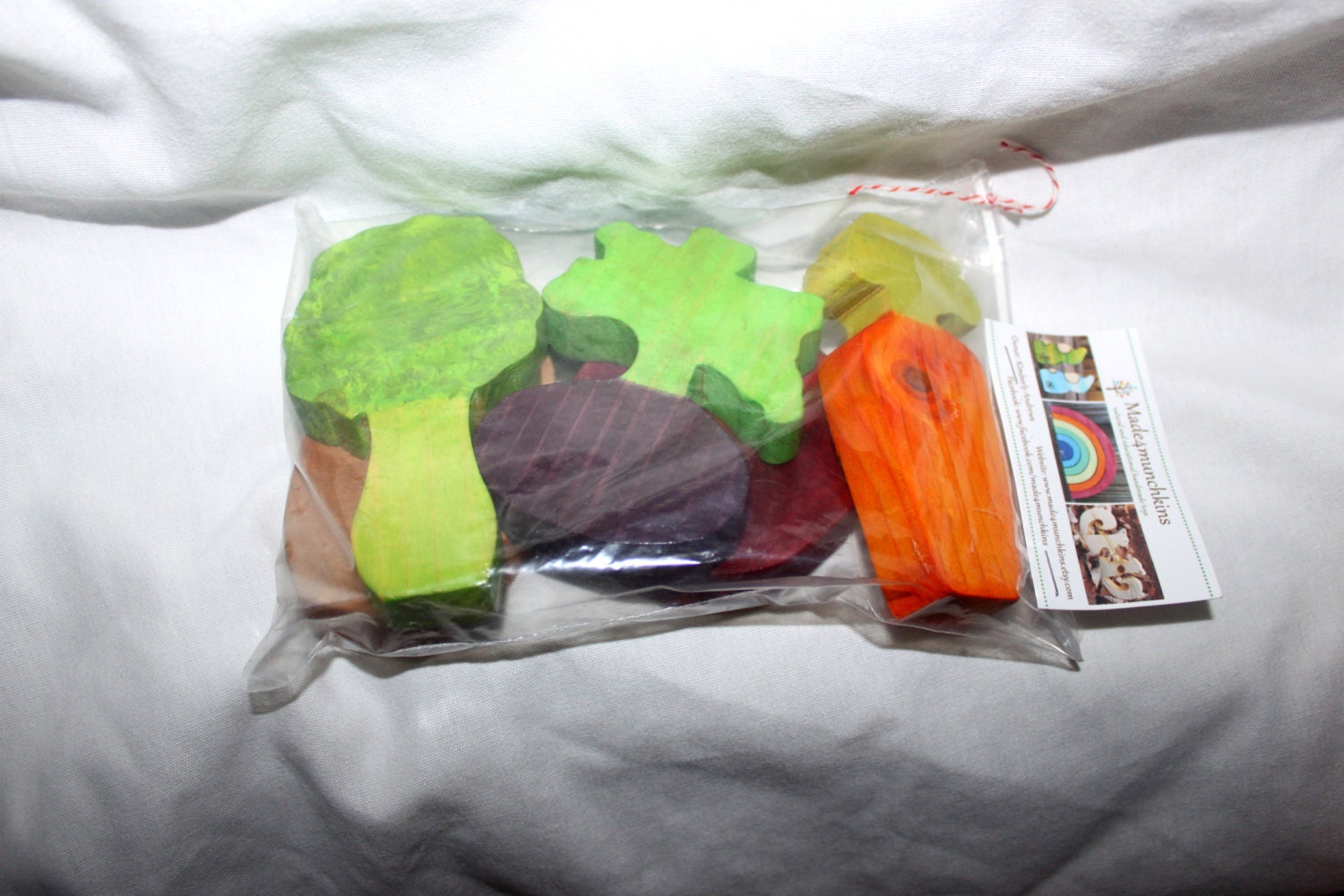 These fun and imaginative vegetables are ideal for teaching proper nutrition, developing shopping and meal preparation skills, and for hours of creative and imaginative fun! This 5 piece vegetable set is hand cut, hand painted and the details are burned into the wood.

All veggies are at least an inch wide and 3 to 4 inches tall, as not to pose a choking hazard. This set is best suited for children who no longer put toys in their mouths. Although it is completely safe- the watercolor paint may run if it gets too wet. The awesome thing about water colors though, is that the paint will not chip or crack off. They paint is absorbed right into the wood to insure beautiful colors for years to come.

************************************************************************************************************

Made4munchkins is about healthy and positive childhood development - social, physical, emotional and intellectual. We understand that play is a very large part of children's growth and we want to provide you with toys that will help your child learn and imagine. Our toys are made for hours of open ended play!

All materials used are non toxic and all wood is rubbed with a natural homemade beeswax polish. I love custom orders so please let me know what you are dreaming of and we can create together. Thanks for taking the time to browse my shop and supporting homemade.