I find my straw bonnet looking very much like other people's, and quite as smart.
Jane Austen to Cassandra
May 5, 1801

What is more evocative of the Regency than a bonnet? Straw Poke bonnets like this one were worn for the duration of the Regency, as both the period fashion plate (1812 'Costumes Parisians') and period fashions (from the Kyoto Museum) show. The name Poke bonnet came because the style was literally "poking" out over the face to protect one's complexion from sun, rain and wind.

This plain bonnet will be perfect for trimming to match any gown you choose! There are so many ways to dress up this adorable bonnet! It's quite addicting! See my last image for sample styles.

This listing is for this bonnet, as shown (plain) and ready to ship. Please contact me about custom colors and trimmings. I'm always happy to try something new. Visit www.austentation.com for a large selection of hand made custom sewn Regency hats, bonnets, reticules, accessories and more.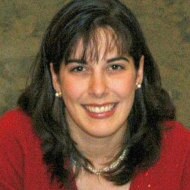 Laura Boyle
Austentation Jane Austen Regency 1812 Poke Bonnet: Plain
Listed on Feb 9, 2016
5905 views