This item sold on May 2, 2012.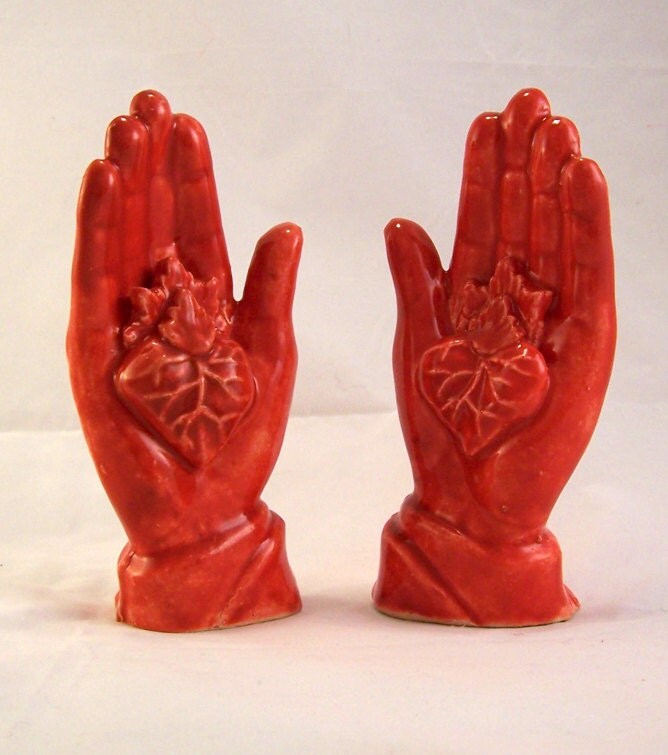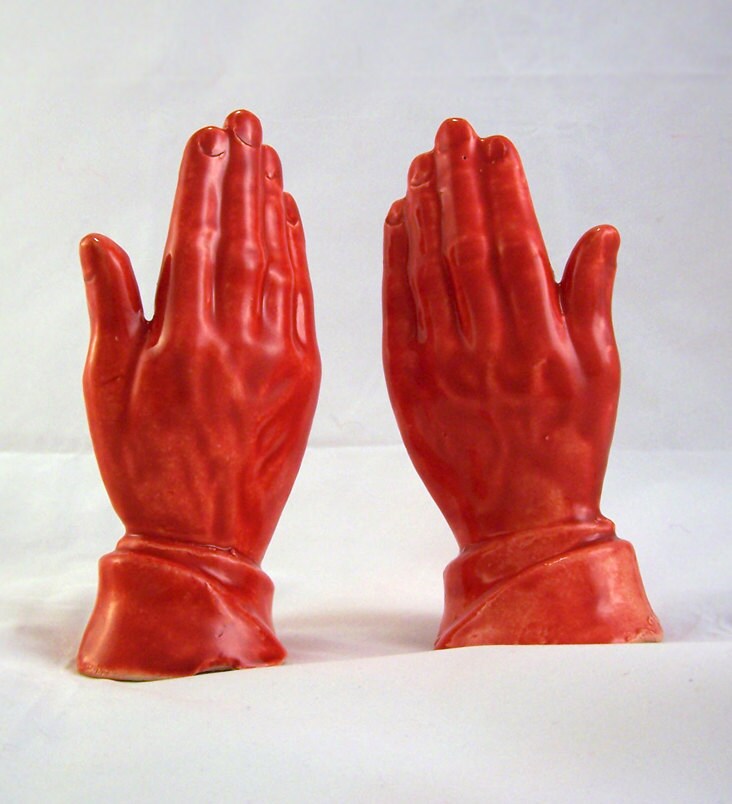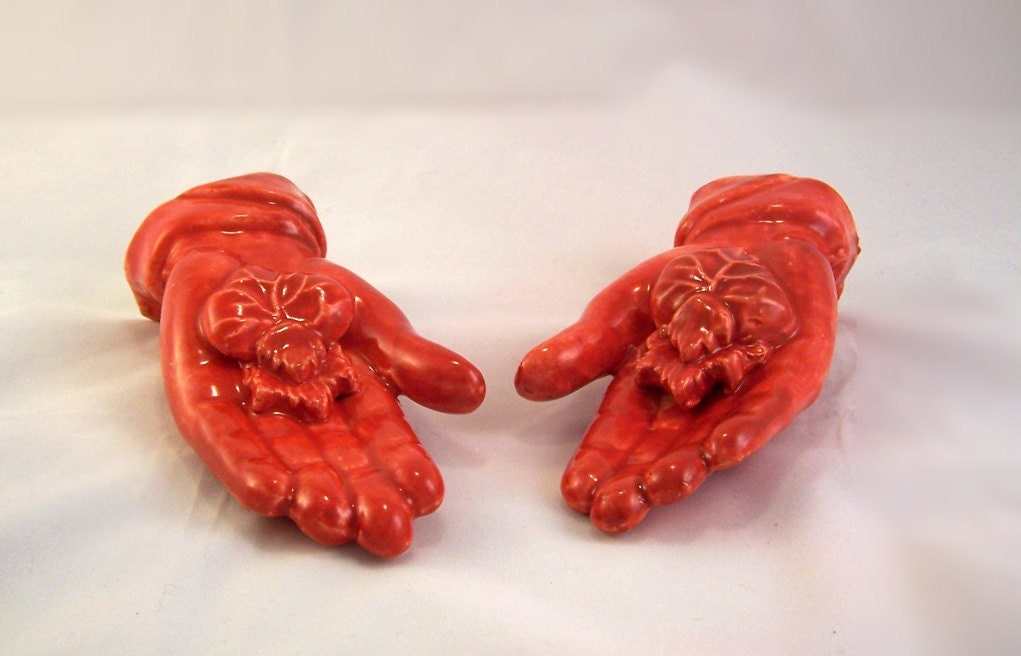 These hands were made out of recycled, reclaimed clay with a combination of slip molds. Hands with hearts on the palms generally symbolize charity but to me can stand for the passion for the handmade and handcrafted.

These hands are earthenware and are glazed in a food-safe glaze, if you would like to eat off of them. I suggest hand washing. Get it?

Each hand stands 6 and 1/2 inches tall and are hollow so not too heavy.