14397 Sales
|
On Etsy since 2009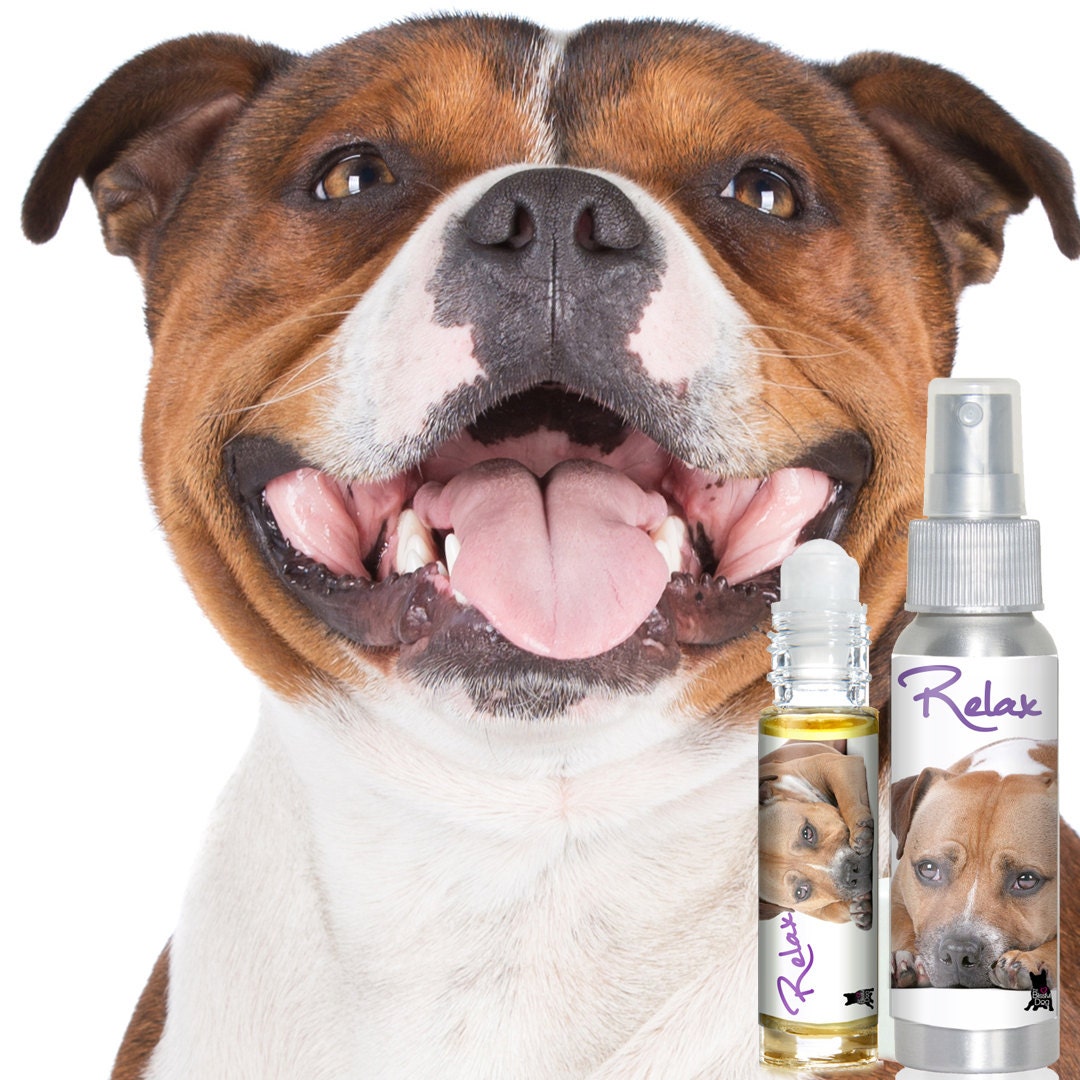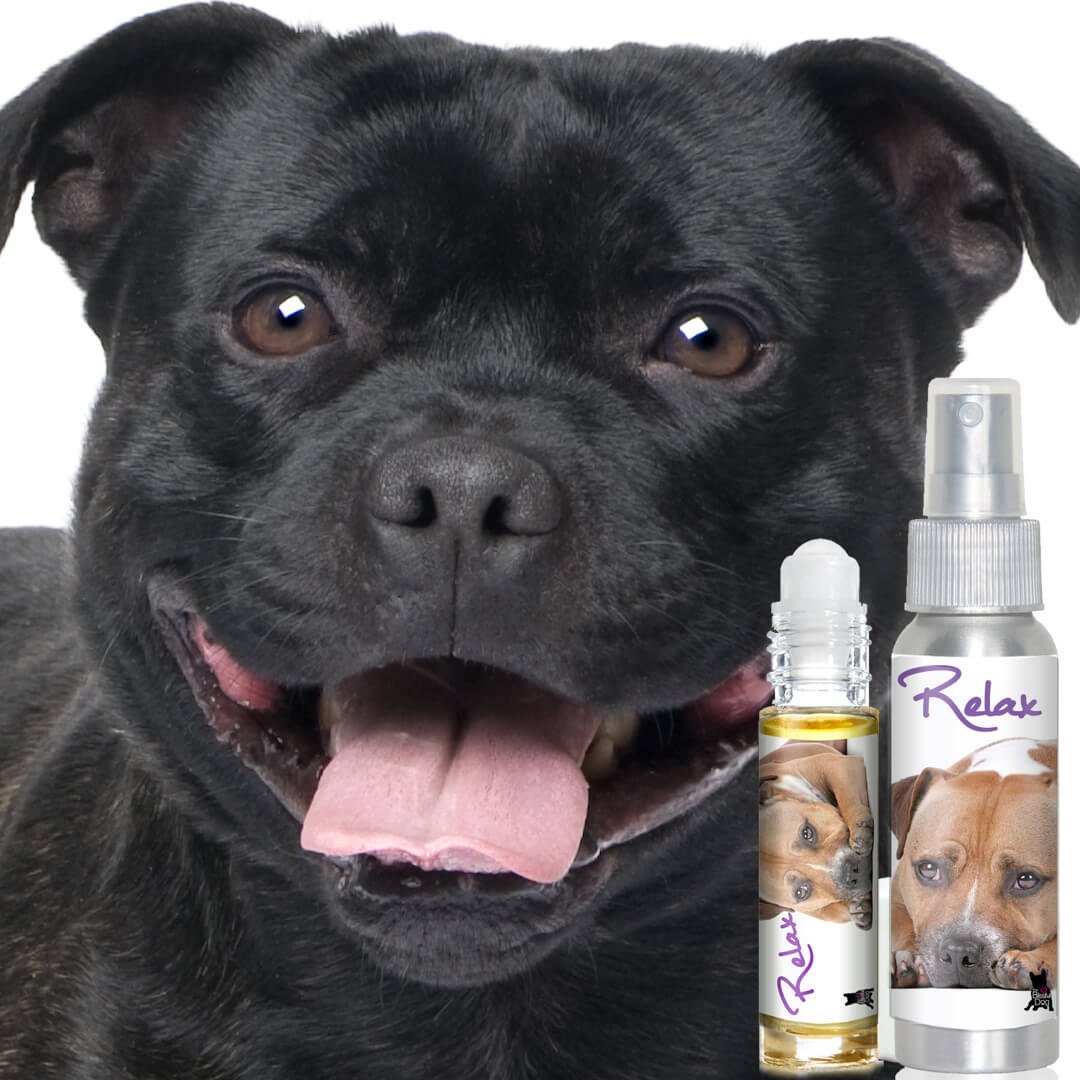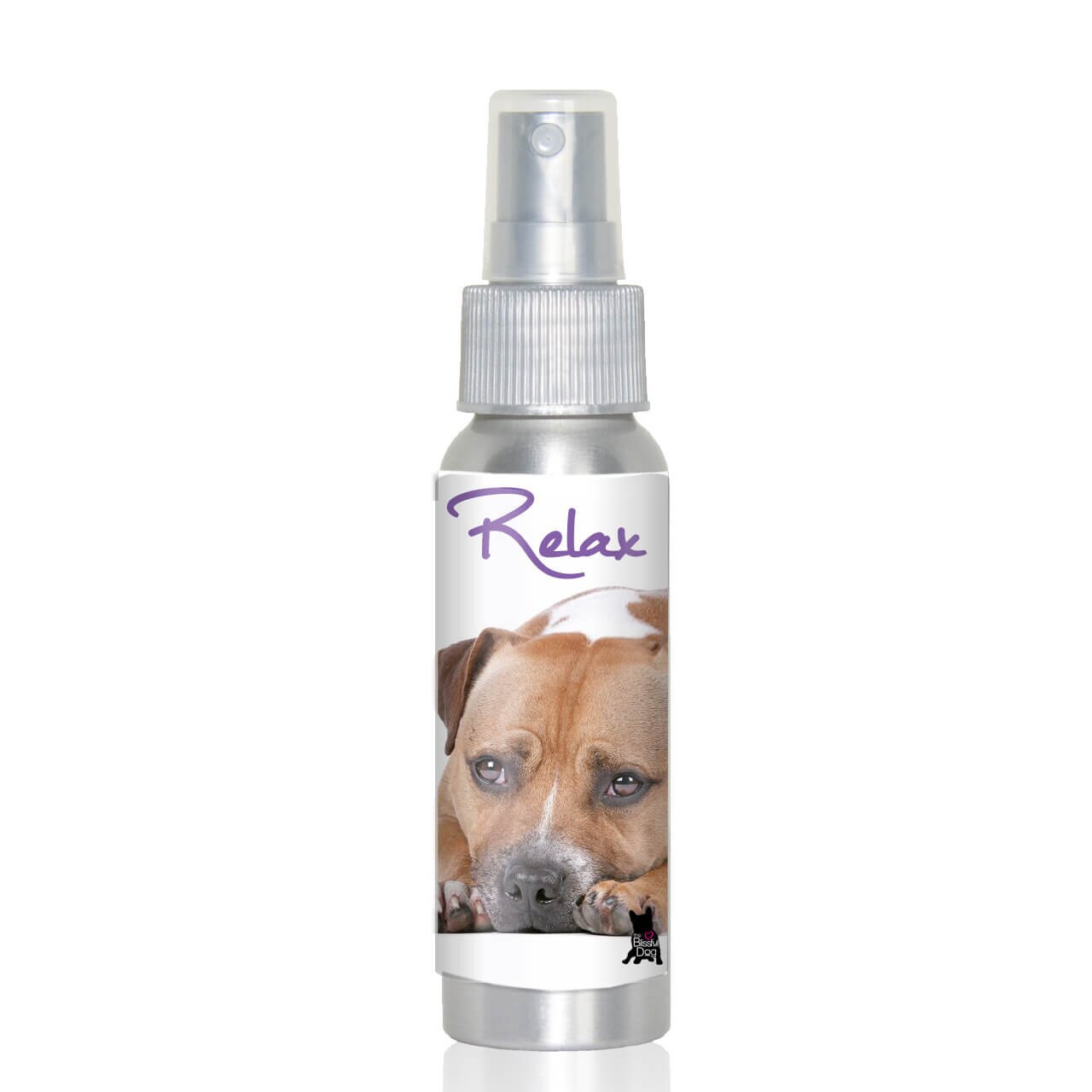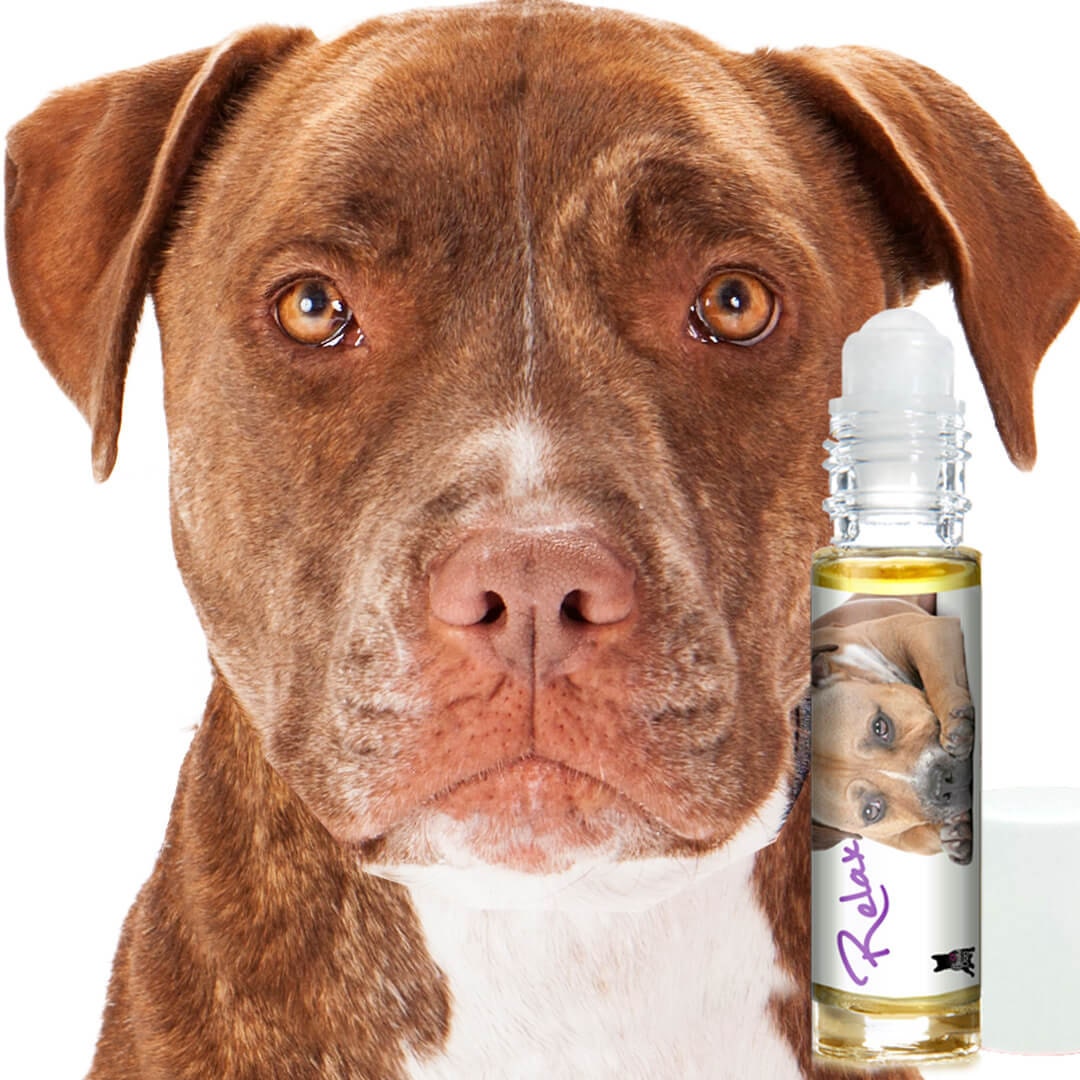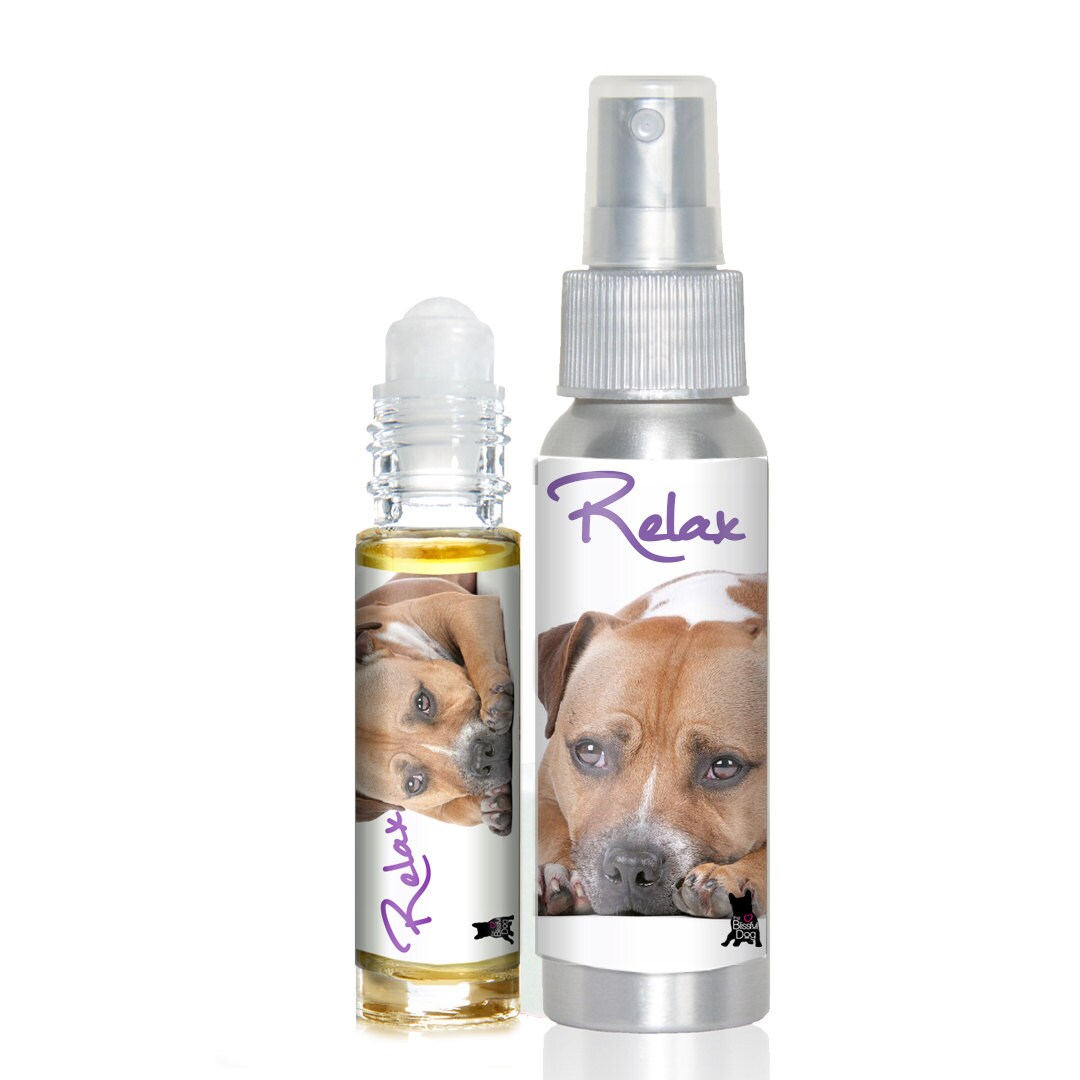 STAFFORDSHIRE BULL TERRIER DOG ANXIETY TREATMENT RELAX DOG AROMATHERAPY ROLL-ON

Is your dog terrified of thunderstorms? Frightened by 4th of July fireworks? Afraid of trips to the vet?

RELAX! was created to help stressed, tense, frightened or anxious dogs work through their fears. Thunderstorms frighten a lot of dogs and 4th of July fireworks can be a big stress factor. Dogs that have come into rescue or are being transported to a foster home can benefit greatly by Relax! Many dogs are upset by loud noises, training classes or may suffer from separation anxiety. Relax! is a gentle anxiety treatment you can use easily in your home or on the go.

PIT BULL DOG AROMATHERAPY

.45 oz roll-on plastic bottle
2.7 oz aluminum spray bottle
RELAX COMBO - both spray & roll-on
Comes with complete tips, hints and usage directions

RELAX STAFFORDSHIRE BULL TERRIER DOG AROMATHERAPY INGREDIENTS

Every single bottle of RELAX is individually handcrafted by my team and I right here in far northern Minnesota using all natural and organic good stuff.

The roll-on is in organic jojoba, grapeseed and sweet almond oils carrier, the spray is in distilled water and emulsifier.

CEDAR WOOD grounds and reduces panic
CYPRESS soothes frazzled emotions
FRANKINCENSE quiets anxiety
LAVENDER classic calming
VETIVER stress relief
BERGAMOT uplifts and balances

HOW TO USE RELAX TO CREATE A SAFE PLACE FOR YOUR DOG

First step is to create a connection between the scent of Relax! and the feeling of safety for your dog.

What does your dog do when they hear the potato chip bag crackle? Yep, they run to you for a chip or two! That noise = snack. We will use that same concept to help them equate Relax! with SAFETY.

When RELAX! arrives pick a time when you feel calm and a spot that is safe for your dog. Then sit with your dog and just pet him and enjoy the time together (cellphone off, no tv, just quiet).

Allow both you and your dog to relax and get settled into the moment. Roll a bit of Relax! onto your palms and allow them to sniff it, if they seem interested. Then gently pet them, stroking them with your lightly scented hands.

Next apply a bit to their groin area or inside their ears. Sit with your dog and enjoy being with them. Set the mood of security and safety during this first time they smell RELAX! and it will create an association for them.

Remember smelling grandma's gingerbread cookies baking? Or the smell of fresh-cut grass as a kid? Same thing, you want them to make a connection between this smell and a feeling of safety, security and contentment.

APPLY RELAX! PRIOR TO THUNDERSTORMS, TRIPS TO VET, YOUR DOG'S STRESS TRIGGER

If possible, apply Relax! prior to your dog's stress trigger event happening

For example, apply when the first rumblings of a thunderstorm begin. Take a couple of deep, grounding breaths to calm your nerves and THEN roll the Relax! on them, as before. Speak in a calm, reassuring voice and gently tell your dog all is good in their world.

Now here comes the hard part. Try not rush to that energy of "Oh, you poor pitiful dog, scared by the thunderstorm." Be strong and reassure your dog without frantically buying into their moment of panic. This is hard, I know, but we have to set the tone of the calm moment for our dogs.

By the way, feel free to enjoy the benefits of relaxing aromatherapy for yourself. Roll Relax! on your wrist and/or neck (pulse points), to get the maximum effect. Relax! dog anxiety treatment can be of immense help to you also!

This product is not intended for usage on cats. Cats are known to have sensitivities to some aromatherapy oils, so do not use on cats.


OFFICIAL DISCLAIMER: The safe and proper use of essential oils and aromatherapy formulas is the sole responsibility of the user. The Blissful Dog and Kathy Dannel Vitcak assume no responsibility or liability for any persons' misuse, carelessness, allergic reaction, or any other conditions arising directly or indirectly from use or from any information contained herein. WHEW! That sounded ever so official, didn't it???
Learn more about the shop and process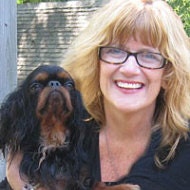 Kathy Dannel Vitcak
Staffordshire Bull Terrier RELAX Dog Aromatherapy Is Your Pit Bull Afraid of Thunder or Fireworks? Try All Natural, Handcrafted Relax
---
Shop similar items from sellers around the world