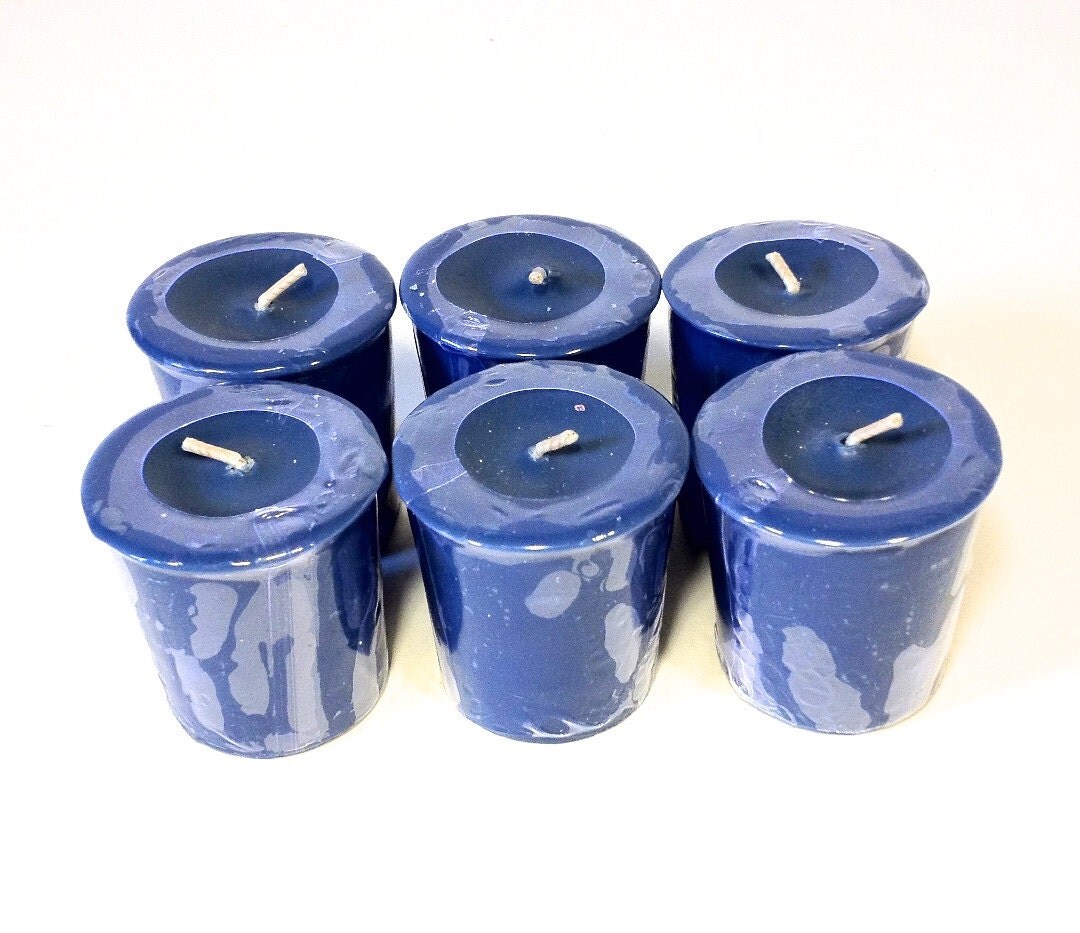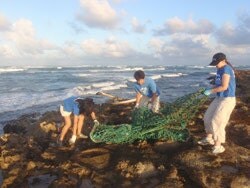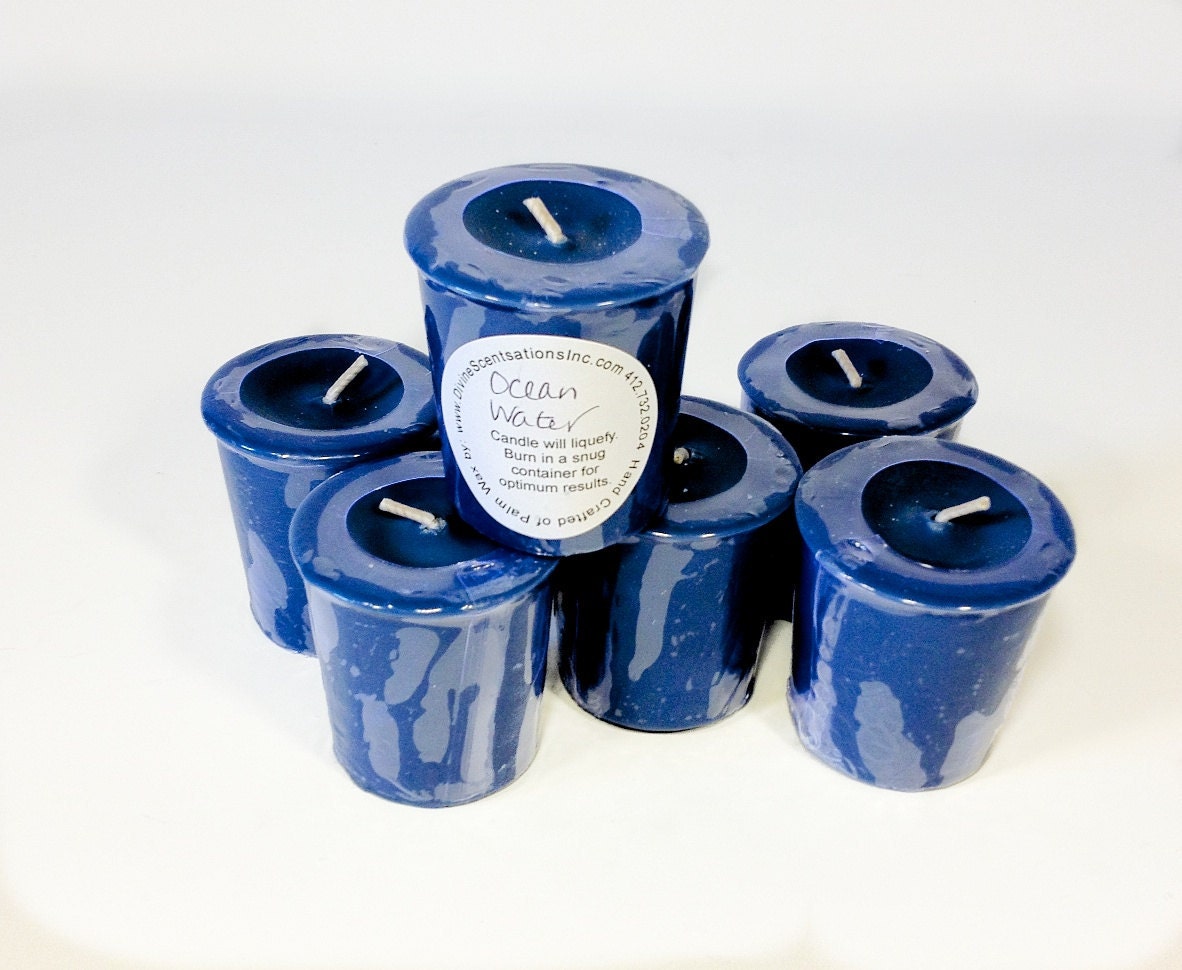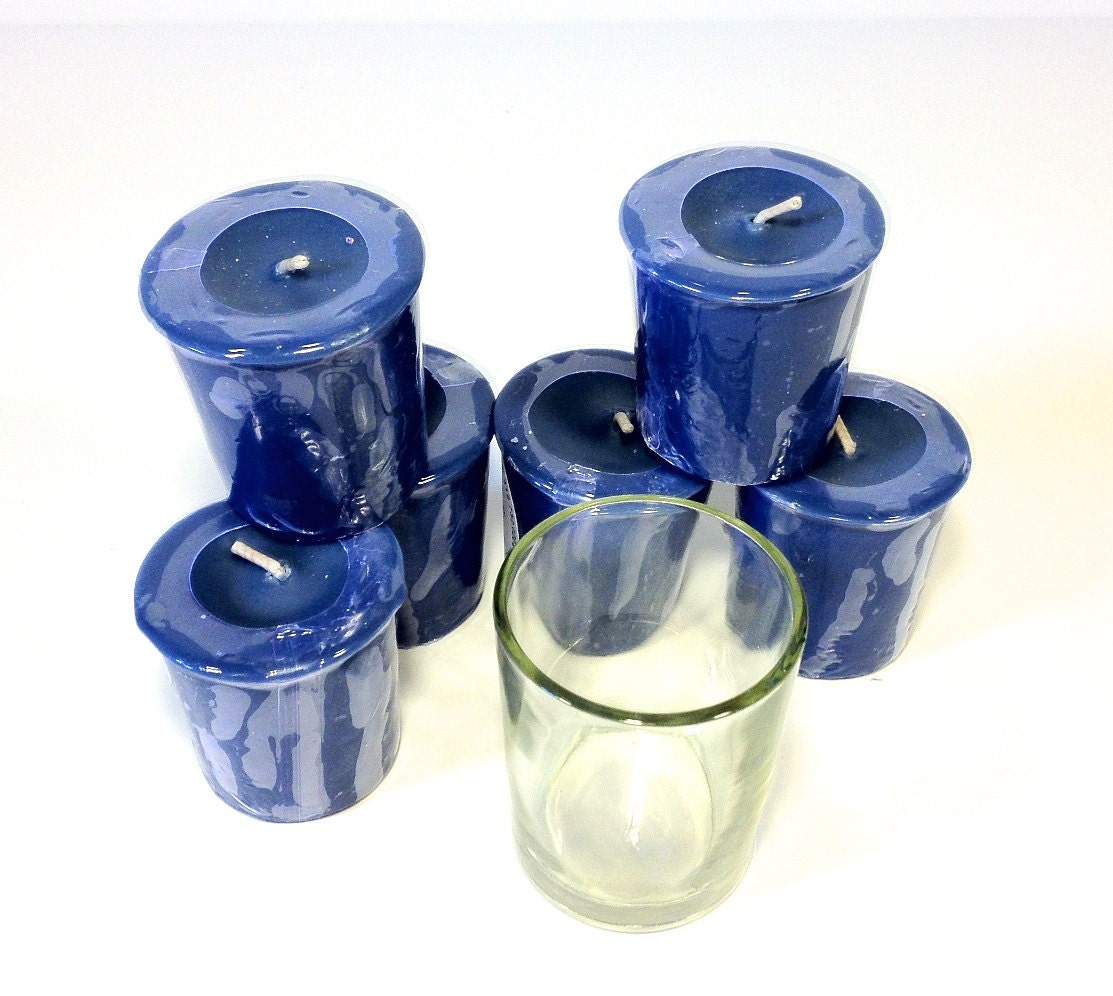 A fantastic and fresh new YC fragrance perfect for spring and summer. Imagine the cool, moist scent of calm blue waters that refresh and invigorate the senses. Also great for all year around.

We love to be a little heavy handed with the fragrance when making our soy candles. And the votives are no different. Our 2.5 ounce votives have a wonderful scent throw considering their small size. And when burned properly in a nice snug container, you will get at least 13 hours of burn time :0)

I love making candles! Especially soy candles. Soy has no added chemicals, emits no carcinogens into the air, very little (if any) soot, burns longer and supports the American farmer. Isn't that great! Even better, we make sure we choose fragrances that haven't been tested on animals and are skin safe.

Once your soy candle burns awhile and has a nice melted portion on the top, dip your fingers into that liquid* and massage it into all those rough patches on your skin - knuckles, elbows, knees, ankles. It's soy bean! It's a natural lotion :o) Smooth all those scratchy places!!

Thank you for considering my candles. I realize there are many, many candles to chose from. Thanks for giving me a chance!

We accept all forms of payment and we ship priority mail. We also offer a discount for combined purchases when shipped together. If you order more than one packet of votives i will DEFINITELY adjust the shipping charges - I PROMISE!

*We take every precaution we can to make our products skin safe but just to be on the safe side, please be sure to skin test in a small area before slathering. We don't want you breaking out in an itchy rash.
6 pack Ocean Water Soy Votives
---
Shop similar items from sellers around the world