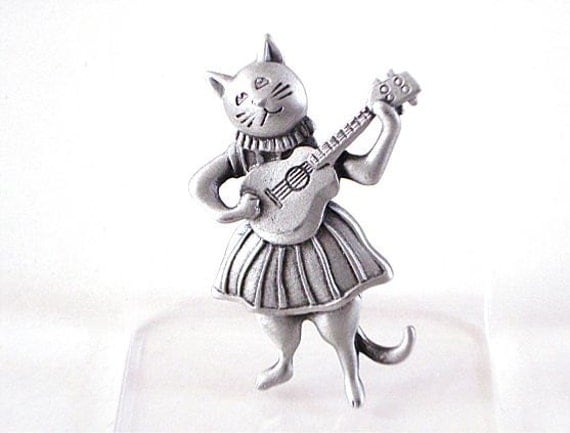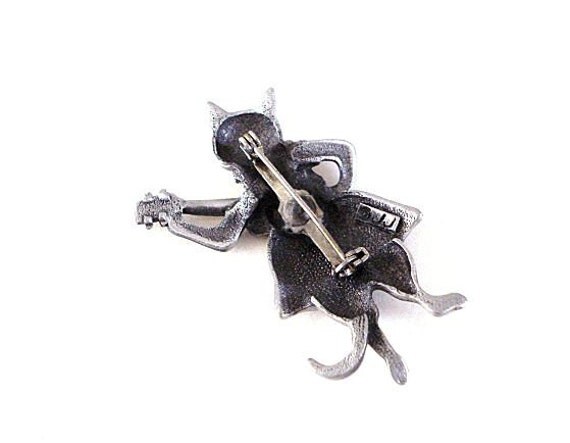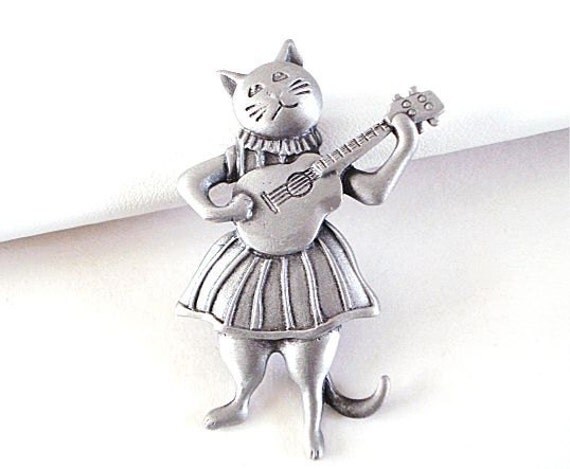 JJ Vintage Cat Pin with Guitar Pewter Brooch

JJ, the Jonette Jewelry Company, is known for these whimsical pins/brooches. JJ was in operation until 2006 and first used the copyright JJ symbol about 1970.

This kitty looks deep in thought with the guitar in hand! She almost looks Elizabethan with her ruffled collar and pleated skirt!

Measuring 2 inches by 1 1/4 inches, this JJ pin is a wonderful reminder of the fun JJ pieces no longer being produced.
JJ Vintage Cat Pin with Guitar Pewter Brooch
---