Superb!! Modern patterns for a classic Children's Fairytale. As soon as i saw these patterns, i was dying to make them. This is an easy to follow picture pattern for the story of "The Three Little Pigs" - one of life's most awesome children's stories as they get to join in the huffing & the puffing & the blowing down of houses!
........ even make a little brick pocket to keep your pigs safe inside - cool!?
I am desperate to make all the houses.....
*sigh* this really is a felt crafters heaven, especially if you look after little ones.

Use up all those scraps you have, deviate from the picture! go share photos of your masterpieces in my Flickr site to show off how awesome your storytelling skills are. Also, if you need an appropriate stash boost - i sell a FAIRYTALE felt set here in FuzzyFish with some good piggy pink colours included - you could have 3 different shade pink pigs....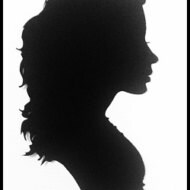 Kirsty New
SALE Pattern for Felt FAIRYTALE "The 3 Little Pigs" Finger Puppets text in English
Listed on Aug 25, 2013
597 views