A magical wooden wand carefully crafted by hand using natural tree branch trimmings. It is just the wand that every witch or wizard needs!

Your wand will come with it's very own storage box. Box measures 11 inches long, and wands are between 10 and 11 inches long. Due to the natural materials used and the handmade process, there may be variations among wands. There may be more or less bark left intact, slight curves or bends in the wood, and other imperfections.

The branch handles of the wands have been harvested from our own mesquite trees, which have not been treated with any toxic chemicals since they were planted. The trees grow like weeds and must be trimmed to prevent breakage in the strong monsoon storms. The branches are set aside to dry thoroughly before use. Our branches have not been scavenged from the ground where they might have housed insects or mold. After cutting to size, the usable parts are heat treated just in case an insect did manage to get in. The wands are shaped, assembled using a food-safe, non-toxic wood glue, and sanded silky smooth. Finally a hemp & beeswax polish seals the wood, and adds a soft glow. We use organic, food grade hemp seed oil and locally harvested beeswax. We also have a mineral oil beeswax polish available if you prefer.

Mesquite wood is a very hard wood that is used in making some of the highest quality cutting boards, flooring and even furniture. I love the smell of the mesquite as it is sanded - it almost smells like toasted nuts or buttered popcorn. The shaft of the wand is made using birch wood that has been harvested in North America. Hemp seed oil was once widely used as a wood sealer, however it fell out of favor due the the very distant connection hemp has with marijuana. Thankfully, hemp seed oil in now being produced in Canada and becoming more widely available. It is a wonderful alternative to wood oils that have been imported from far away places, or finishes that have toxic additives.

Ages 3+

*Sorry, this item does not ship outside of North America due to the customs restrictions of many countries. If you would like to discuss this option, please feel free to contact me!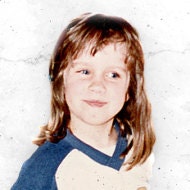 Kelly Medsker
Wooden Toy Magic Wand for Creative and Magical Play - Waldorf Inspired Toy
---