My Sugar Skull bracelet is a piece of jewelry that should have happened years ago. Years. How it's taken me so long to get this muchacho made is a mystery, but it's great to finally present him with a flourish.
Beautifully detailed, this little sugar skull is completely covered in Day of the Dead finery, and I really hope the photographs capture some of the intricacies. It really does look fantastic from every angle, took forever to carve all the tiny flowers and little teeth on the guy, and I love the way this skull sits in your wrist with a glint in his bright, dead eye.
¡Que Chido!
The bead itself will happily fit on a Troll-style bracelet - let me know if you'd like any more info.
Completely hand carved, the Sugar Skull is cast in the finest jewelers bronze and completely hand finished and polished. Finally the skull is given a patina to really bring out all those tiny details.
The little Skull itself measures a little under 1/2" wide (10mm), and just over 1/2" high (15mm). So much detail in such a tiny skull! There's just under a meter of lovely Spanish leather so there's plenty of room for maneuver - it will generally wrap 4 times around your wrist and looks smashing.
The bracelet is closed with my very own bronze Lost Apostle clasp - a devastatingly brilliant little doodah which allows you, lucky customer, to adjust the bracelet to any size you like. No Man Wrist too large, no Lady Wrist too small.
The bracelet also comes with simple instructions on how to adjust the clasp, and here's a little video we made showing you how simple it is to attach -
►►► www.youtube.com/watch?v=PFODAxZ49oo
★ Here's the sugar skull in a great silver finish -
http://www.etsy.com/listing/96324204/day-of-the-dead-bracelet-antique-silver
Click here to have a look at all my other Bracelets -
http://www.etsy.com/shop/LostApostle?section_id=8028216
And click here to have a rummage in the rest of my shop -
www.etsy.com/shop/LostApostle
★ ★ ★ ★ ★ ★ ★ ★ ★ ★ ★ ★ ★
Don't forget to click the little heart over there if you like this item so you can find it again! And there's the facebook "like" button over there too to share the love!
★ ★ ★ ★ ★ ★ ★ ★ ★ ★ ★ ★ ★
Thanks for looking,
James
Learn more about their shop and process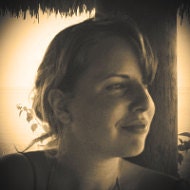 Nadya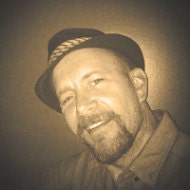 James
Sugar Skull Bracelet Bronze Sugar Skull on Leather Bracelet
Listed on Sep 25, 2016
13964 views