Unique custom blends...


According to Ojibwa legend, a spider was quietly weaving a web in a window beside the bed space of a grandmother by the name of Nokomis. For days, Nokomis watched as the spider worked away weaving its web. One morning, her grandson walked in, grabbed a shoe and tried to kill the spider. Nokomis stopped him and said "don't hurt him". That night Nokomis watched the silver magical web glistening in the moon light. The spider said to her, "you saved my life and for that I will give you a gift". He said, "See how I spin? See and learn, for each web will snare bad dreams. Only good dreams will go through the small hole. This is my gift to you. Use it so that only good dreams will be remembered. The bad dreams will become hopelessly entangled in the web." This regal blend of cherry, kiwi and coconut is sure to be remembered, even in your dreams.

Ingredients: Apple pieces, freeze-dried kiwi and sour cherry pieces, sour cherries, freeze-dried cranberry slices, coconut flakes, flavor.

This pouch of loose leaf tea contains 50 grams of tea (approximately 2 ounces) and will brew approximately 20-25 cups of tea.
Learn more about the shop and process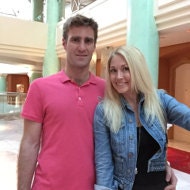 Randi
Dream Catcher Fruit Tisane (50 grams)
Listed on Sep 7, 2016
612 views