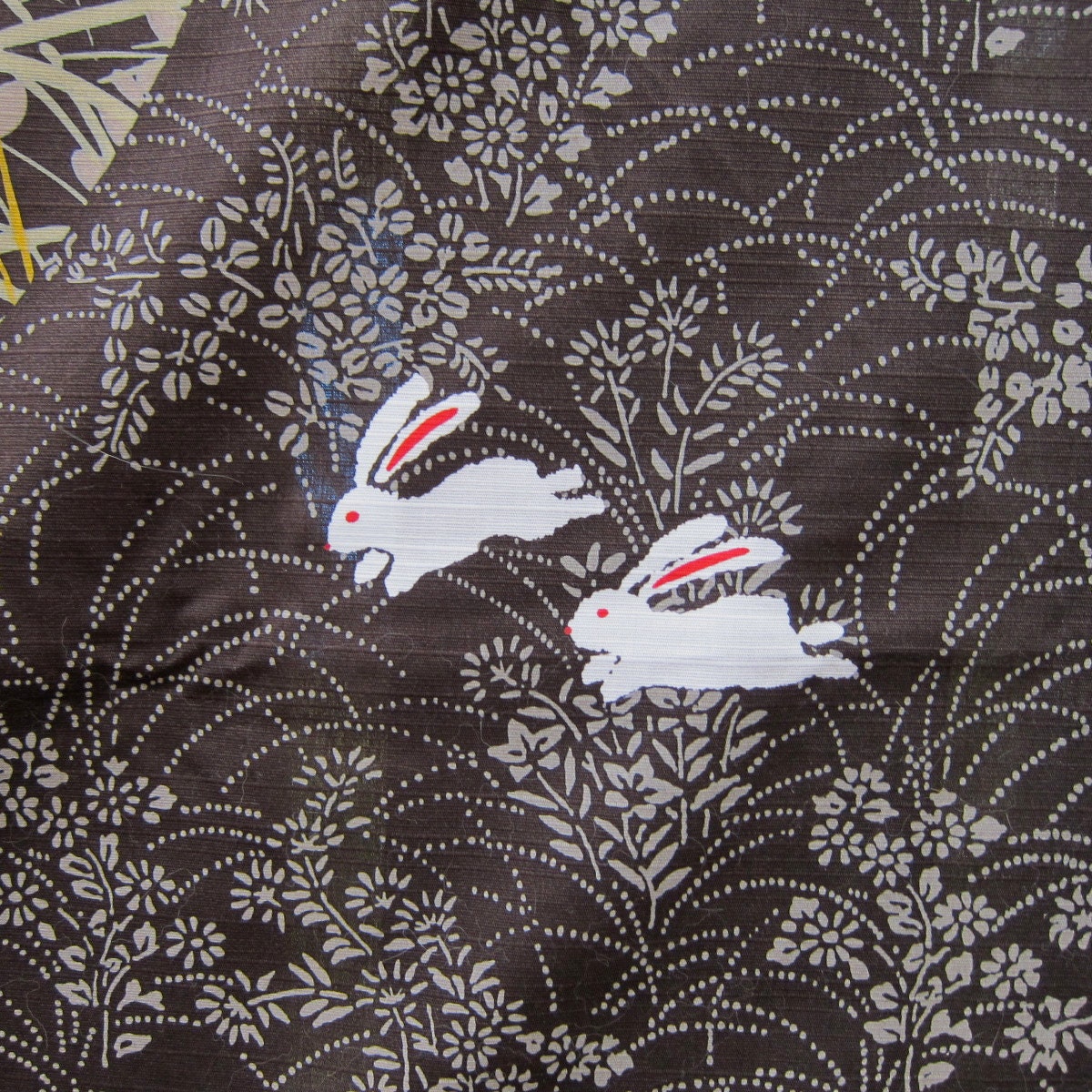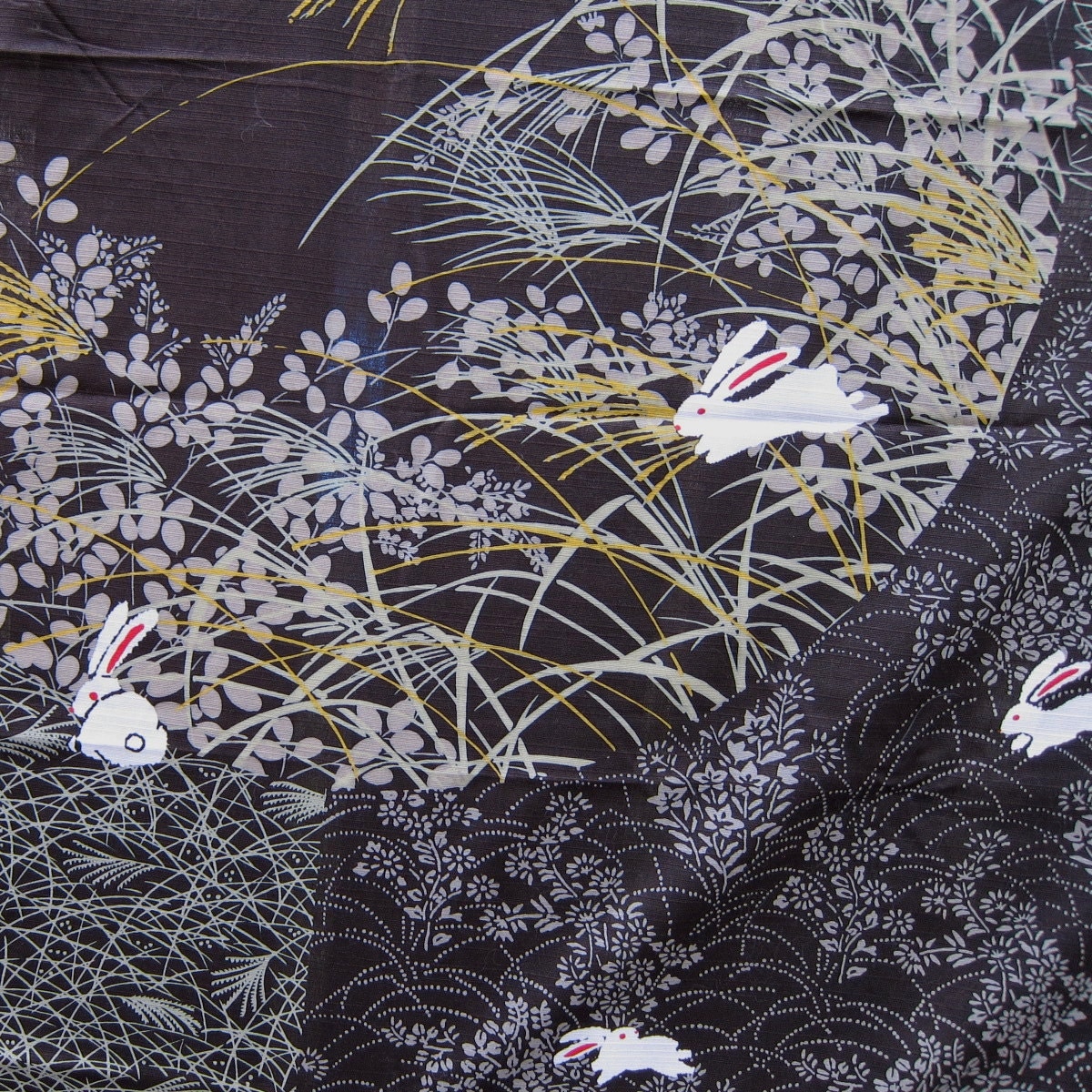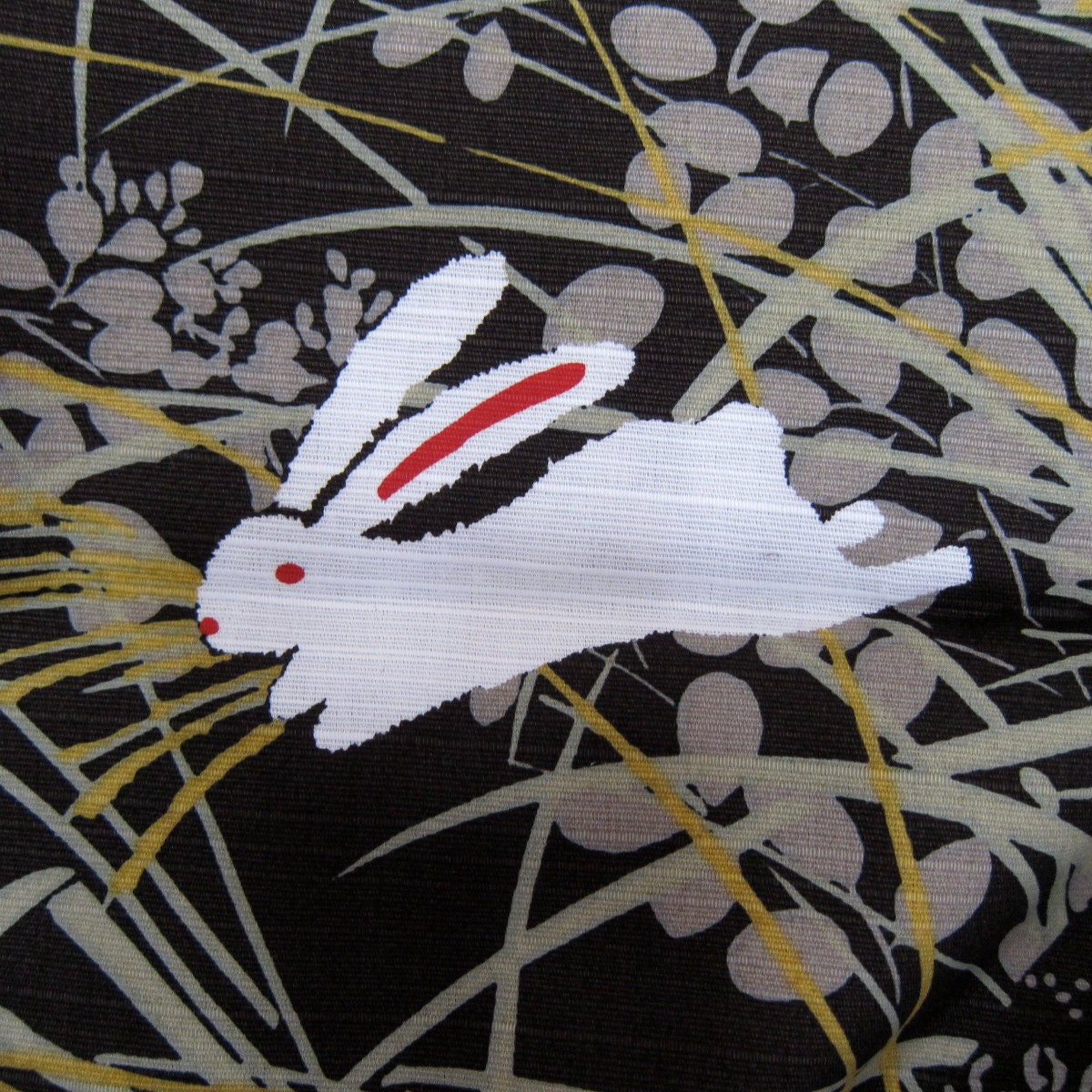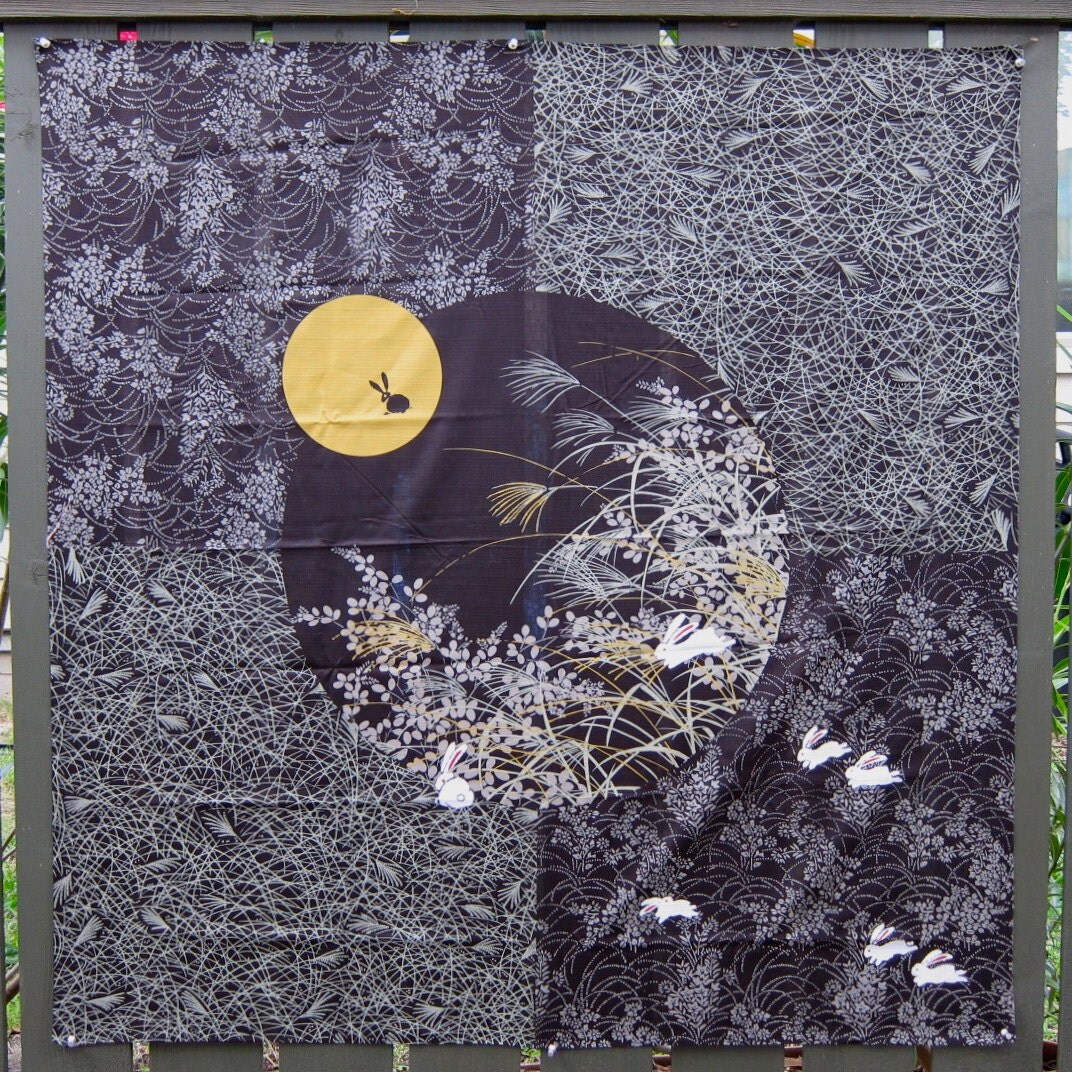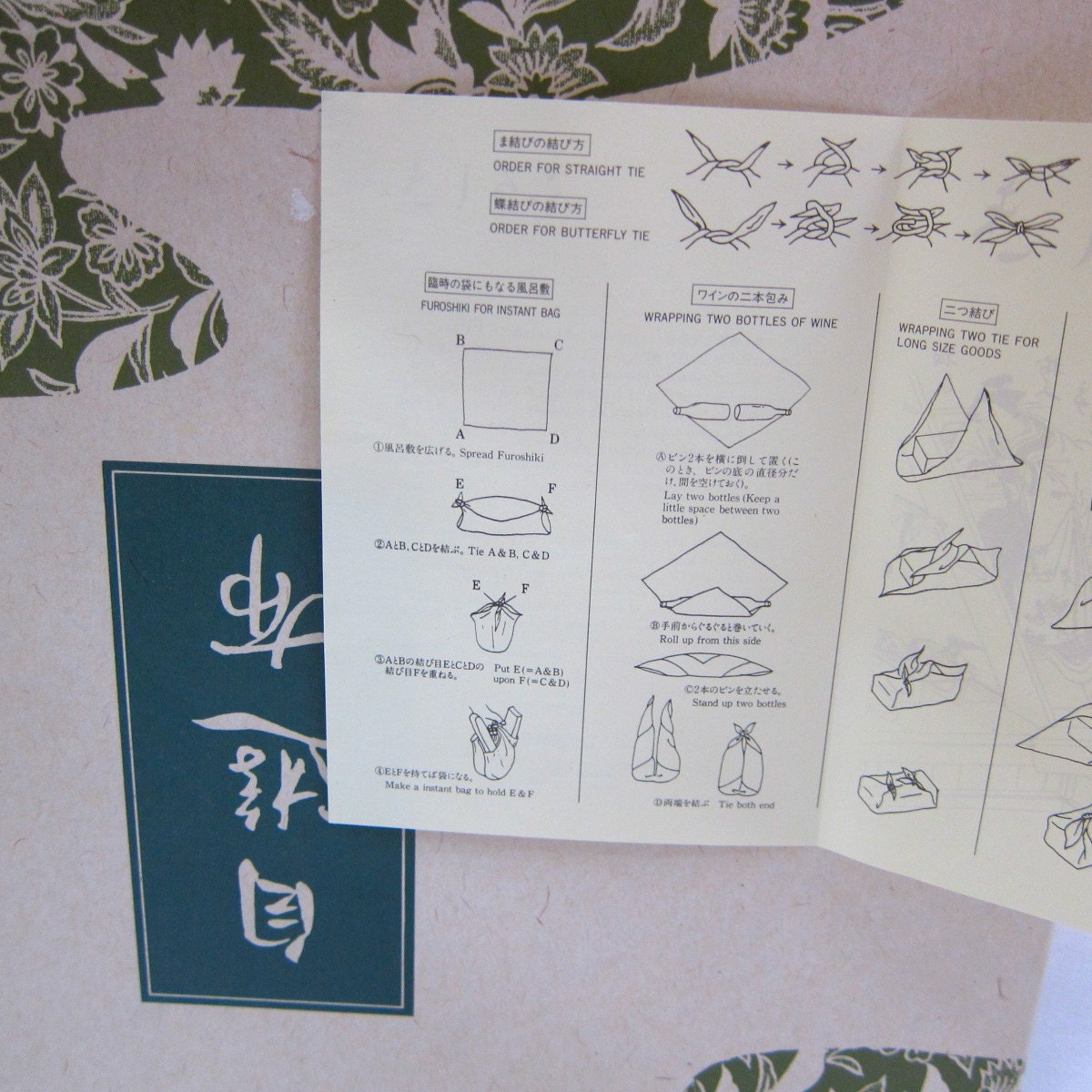 Clever fabric that turns into a tote for groceries present wrapping- and original instructions for how to use it. Cotton

Sweet rabbits frolic in the moonlight, in shades of taupe and deep brown/black. The rabbits have grasses and other lovely plants to hop around in, all the while the big golden moon shines above.

Comes with the original box and instructions. The correct name for the cloth is a FUROSHIKI.

SIZE: 46" x 48"
48 Inch Square JAPANESE WRAPPING CLOTH Furoshiki with Leaping Rabbits and Moon
---