Your Bulldog brings so much joy…how can you look at that face and not smile? Plus, those crazy Bulldog antics keep everyone laughing! How many times have you watched that video of the Bulldog skateboarding? Yeah, me too.

THE BLISSFUL DOG NOSE BUTTER TIN OPTIONS

BULLDOG NOSE BUTTER® LISTING INCLUDES:

• CHOICE OF 1 OZ, 2 OZ OR 4 OZ TIN OF NOSE BUTTER
• BULLDOG ON LABEL
• YOUR CHOICE OF UNSCENTED OR SCENTED NOSE BUTTER®
• COMPLETE TIPS, HINTS & USAGE DIRECTIONS BROCHURE
• GIFT BAG

NOSE BUTTER® INFO

NOSE BUTTER® is individually handcrafted by my team and me right here in far northern Minnesota (yes, it is science fiction cold in the winter) using all natural good stuff: shea butter, olive oil, castor oil, castor oil, avocado oil, almond oil, coconut oil, beeswax, cocoa seed butter, unscented or lightly scented with just a dash of essential oils (Cedarwood, Cypress and Ylang Ylang) and love.

NOSE BUTTER USAGE

• DAB a bit onto your dog's nose 1-3x a day for 2-3 days (until nose improves) and then as needed for maintenance.
• DISTRACT with a treat (keeps them from licking NOSE BUTTER off while it moisturizes)
• DONE!

FOR EXTREMELY DRY, CRUSTY, CRACKED NOSES

• Apply 2-3x a day for 2-3 days
• Test crusty area with tissue
• If crust crumbles off drop back to maintenance application
• If crust does not easily crumble off continue application 2-3x a day for 2-3 more days
• Repeat test
• Then use as needed for maintenance (usually 1-2x weekly, may be daily for senior or compromised dogs)


ODDS & ENDS

• NOSE BUTTER in the tin and the tube is same product, just different containers
• NOSE BUTTER will do no harm if your dog licks some and swallows it (or eats the whole tin)
• NOSE BUTTER for Rottweiler is the same product as NOSE BUTTER for Chihuahuas, just different labels
• NOSE BUTTER is a different formulation from PAW BUTTER, ELBOW BUTTER & BOO BOO BUTTER. Each is formulated for the needs of the specific type of skin tissue.

TIME FOR YOUR BULLDOG NOSE SCIENCE LESSON Your Bulldog may have a classic dry nose – a bit dull, a little rough and dry. If so, NOSE BUTTER® will have that nose back in moist shape FAST.

If their nose looks like it has barnacles growing on it or you cringe at the layers of stubborn cracked crust, your Bulldog may have Nasal Hyperkeratosis.

Nasal Hyperkeratosis is an idiopathic, (of unknown cause in scientific jargon) chronic condition that appears as a dry protein overgrowth (or keratin overgrowth-more jargon) on the nose and/or edges of paw pads. This protein overgrowth is often seen in older dogs, plus certain breeds (yep, Bulldogs, French Bulldogs, Pugs, all the Mastiffs and many Toy breeds) seem to have a genetic predisposition to the condition. A dry environment or some illnesses or medications can aggravate this condition.

Aside from Kathy: I also think this is caused by a slightly lower immune system. Since it IS a condition it probably cannot be "cured" but it can be managed, easily, with NOSE BUTTER®. CLASS DISMISSED!


Rave reviews are the best testimonial that our products really DO work we can share with you. We are delighted to have THOUSANDS of RAVE REVIEWS right here on etsy with thousands more on our website!
Learn more about the shop and process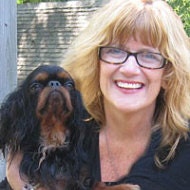 Kathy Dannel Vitcak
Bulldog ORIGINAL NOSE BUTTER® All Natural Handcrafted Moisturizing Salve for Dry or Crusty Dog Noses Choice 1, 2 or 4 oz Tin Bulldog Label
---
Listed on Feb 19, 2017
6327 views