Your Bulldog brings so much joy…how can you look at that face and not smile? Plus, those crazy Bulldog antics keep everyone laughing! How many times have you watched that video of the Bulldog skateboarding? Yeah, me too.

Those of us who love the Bulldog breeds are used to that bully temperament, a bit of stubbornness and maybe a little gassiness from time to time. Hmmm, did I just describe my husband?

THE BLISSFUL DOG NOSE BUTTER TIN OPTIONS

YOUR CHOICE OF THREE SIZES OF SCREW TOP TINS WITH A BULLDOG ON THE LABEL

• 1 OZ TIN
• 2 OZ TIN
• 4 OZ TIN

EIGHT & SIXTEEN OUNCE TINS OFFERED IN OTHER LISTINGS.

LIGHTLY SCENTED OR UNSCENTED OPTION
EACH HAS A BULLDOG ON THE LABEL
COMPLETE TIPS, HINTS & DIRECTIONS INCLUDED
IN A CUTE GIFT BAG

TIME FOR YOUR BULLDOG NOSE SCIENCE LESSON Your Bulldog may have a classic dry nose – a bit dull, a little rough and dry. If so, NOSE BUTTER® will have that nose back in moist shape FAST.

If their nose looks like it has barnacles growing on it or you cringe at the layers of stubborn cracked crust, your Bulldog may have Nasal Hyperkeratosis.

Nasal Hyperkeratosis is an idiopathic, (of unknown cause in scientific jargon) chronic condition that appears as a dry protein overgrowth (or keratin overgrowth-more jargon) on the nose and/or edges of paw pads. This protein overgrowth is often seen in older dogs, plus certain breeds (yep, Bulldogs, French Bulldogs, Pugs, all the Mastiffs and many Toy breeds) seem to have a genetic predisposition to the condition. A dry environment or some illnesses or medications can aggravate this condition.

Aside from Kathy: I also think this is caused by a slightly lower immune system. Since it IS a condition it probably cannot be "cured" but it can be managed, easily, with NOSE BUTTER®. CLASS DISMISSED!

NOSE BUTTER® is individually handcrafted by my team and I here in far northern Minnesota (yes, it is science fiction cold in the winter) using all natural and organic good stuff: shea butter, olive oil, castor oil, avocado oil, almond oil, coconut oil, beeswax, cocoa seed butter, a dash of essential oils and love.

SCENTED OR UNSCENTED?

LIGHTLY SCENTED: Original formulation NOSE BUTTER® has a dash of essential or aromatherapy oils (Cedarwood for grounding and stress reduction, Cypress for balance and clarity and Ylang Ylang for uplifting energy and light), but unless you have an sensitive nose, the subtle scent may be hard to smell.

UNSCENTED VERSION: We totally believe in the energetic healing benefits of the dash of essential oils used in our products, but we honor some of you may prefer an unscented version. So, we now offer an UNSCENTED formulation.

HOW TO APPLY NOSE BUTTER®

Tin – Dab a bit appropriate for their size nose across the top of the nose
Tube – Point away from eyes and swipe across nose
Apply 2-3x a day for 2-3 days until nose is smooth
Then as needed for maintenance (1-3x weekly on average)

DISTRACT & DIVERT

To keep your dog from licking NOSE BUTTER off try the following

Give a cookie or treat before and after application (added benefit – they soon associate NOSE BUTTER with yummy treats)
Feed dinner (extra yummy)
Play a game
Go for a walk

FOR EXTREMELY DRY, CRUSTY, CRACKED NOSES

Apply 2-3x a day for 2-3 days
Test crusty area with tissue
If crust crumbles off drop back to maintenance application
If crust does not easily crumble off continue application 2-3x a day for 2-3 more days
Repeat test
Then use as needed for maintenance (may be daily for senior or compromised dogs)

ODDS & ENDS

NOSE BUTTER in the tin and the tube is same product, just different containers
NOSE BUTTER will do no harm if your dog licks some and swallows it (or eats the whole tin)

MORE TIPS FOR SMOOTH NOSE SUCCESS

Many dogs loathe being controlled, held tightly or messed with in any way. Flat-faced dogs often stress a bit more because their breathing is already compromised, so they instinctively try to prevent having their noses covered. Be FAST in applying NOSE BUTTER and they will not struggle as much.

Suggestions: Gently tap NOSE BUTTER onto their nose while they are sleeping. If your dog wakes up, act casual, like you did not do anything.

Give a treat that is gooey with a stronger smell (goat cheese, bit of peanut butter, tuna) with one hand and quickly dab NOSE BUTTER on with the other hand.

Celebrity Bulldog Lovers

Brad Pitt
Adam Sandler
Ice T & CoCo
David Beckham
Howard Stern
Jessica Biel
Jason Aldean
Rob Dyrdek
Joe Jonas
John Legend
Miley Cyrus
Pink
Olivia Wilde
Jodie Marsh
Ozzy Osburne
Pete Wentz & Ashlee Simpson
Jay Baruchel
Shia LeBeouf

Rave reviews are the best testimonial that our products really DO work we can share with you. We are delighted to have THOUSANDS of RAVE REVIEWS right here on etsy with thousands more on our website!
Learn more about the shop and process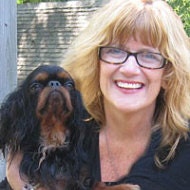 Kathy Dannel Vitcak
Bulldog ORIGINAL NOSE BUTTER® All Natural Handcrafted Moisturizing Salve for Dry or Crusty Dog Noses Choice 1, 2 or 4 oz Tin Bulldog Label
Overview
Handmade item
Materials:

shea butter, olive oil, almond oil, coconut oil, castor oil, avocado oil, beeswax, cocoa seed butter, dash essential oils, or unscented, love

Made to order
Ships worldwide from

United States

Feedback: 3025 reviews
Favorited by: 509 people
Listed on Oct 20, 2016
5871 views