WOOD BALM..........2 oz (by volume) tin with soft cloth

We have searched for a finish to recommend for our hand made tools after they leave our shop and were not fully satisfied with anything available. Over time, we tried and tested numerous formulas for a wood finish that was durable, penetrating, safe, natural, did not leave a greasy or oily residue and worked as well on unfinished or worn prefinished wood. A tall order but we have finally hit the eureka moment. Wood Balm leaves a beautiful finish on any wooden item, from a door frame to a spinning wheel.

Wood Balm is all of the above and more. All ingredients are non-toxic, all natural, environmentally safe and of the highest quality. It provides a clear, smooth, hard finish, enhances the wood's inherent beauty, is easy to apply, has no harsh fumes and will not irritate your skin.

Wood Balm is made and packaged here at Blue Mountain Handcrafts, not farmed out to a manufacturer with no direct control. We have found this to be such an excellent finish we are applying it as the final coat to all of our hand made tools for sale. Wood Balm comes in a 2 oz screw top tin along with a small cloth for application. Simply apply a small amount and buff it in.

Pictured are several different unfinished woods. We polished half of each piece with Wood Balm and as you can see it really brings out the color and grain pattern of the wood.

thanks for looking!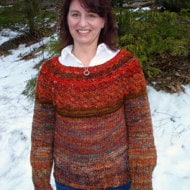 Beth Lower
WOOD BALM--UNSCENTED--All Natural for Spinning Wheels Wool Combs & Hackles Drum Carders 2 oz
---