Our Nag Champa Soy Tea Light Candles are soothing and inspirational. This exotic, earthy yet sweet scent of Nag Champa is sure to entice. Perfect for just relaxing or setting a romantic mood.

Size: Tea Lights

These are a 12 pack of tea lights. Each 12 pack is about 10 oz.
Package size: 12" x 3" x 1/2" (length, width, height)

Our tea lights will burn 6-8 hours, will burn clean, and the fragrance will last the entire life of the candle.

I hand pour every batch when you order them. That's right, I pour them when you order them. I guarantee the freshness and the quality of every candle you receive. These candles are not sitting on a shelf waiting to be sold, these are truly made to order. I even do custom orders for every occasion! Birthday's, Baby Showers, Weddings etc.

All of our candles are made of 100% all-natural american farmed soy wax (not blended) made right here in the U.S.A., scented with top quality fragrance oils that are paraben and Dibutyl phthalate free, our wicks are all cotton fiber and are zinc-free and lead-free.

★★★ Why Soy?

Soy wax is a vegetable wax made from the oil of soybeans.

The U.S. grows the vast majority of the world's soy beans, it benefits U.S. agriculture as soy beans are grown, harvested and manufactured in the U.S.A. Soy candles support U.S. soybean farmers where, paraffin candles could be manufactured with foreign oil.

Soy's greatest advantage is that it is completely renewable. In addition to sustainability, a well-made soy candle will burn clean and slow, much to the delight of our customers. While the performance and beauty of soy candles speak for themselves, soy wax is truly the best wax for that perfect candle.

★★★ How To Properly Care For Your Candles ~ *Keep the wick trimmed to ¼". Taking care of your wick is the most important part of caring for your soy candle. Soy candles have a memory. Allowing the wax to extend to the edges of the container and heat until it liquefies will prevent your candle from forming the "canyon" effect in the center. At this point, extinguishing the flame allows for the candles to cool completely, and gives you an even clean burn all the way through the life of your candle. Burn candles in a holder designed for Tea Lights. Candles need to be burned in an area where there is ventilation and not enclosed in a small area. Do not burn on a shelf near walls. Each Tea Light will burn approximately 6 - 8 hours. Keep out of reach of children and pets. Never leave a burning candle unattended. When finished burning your tea lights, wash the cups out in warm soapy water and recycle!

★★★ NOTE ABOUT SHIPPING SOY PRODUCTS ~ Soy wax has a low melt point and will melt when the weather is hot (melt point = 111º) If they are left in a vehicle or in an outside mail box during hot weather they will melt. I want you to be aware of this if you're ordering in the summertime. Insurance will not cover candles because of melting.
Learn more about the shop and process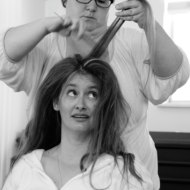 Jolene Tench
Soy Tea Light Candles - Nag Champa - One Dozen - Set of 12 - Scented - Hand Poured - Made In America - Made in the U.S.A.
Overview
Listed on Nov 3, 2016
163 views