While herbal flea collars and powders are a nice thought, the simple fact of the matter is, they don't kill fleas. They annoy fleas temporarily (for a few hours) by their strong herbal smell, but as all of us who have battled fleas before know, their scent is short lived and the fleas live on!
Enter Good Riddance™ 100% Natural Organic Flea & Tick Powder
The main ingredient in this recipe is Diatomaceous Earth, which is not an earth at all but it is the fossilized remains of microscopic shells created by one celled plants called DIATOMS, a type of algae (found both in fresh water and sea water). They kill fleas and other hard body insects by the physical action of their shells being abrasive to the insects exoskeleton and absorbing its body fluids causing dehydration. Diatomaceous Earth is certain death to fleas and other insects and has a remarkable repellency factor. The second bulk ingredient is certified organic Avena Sativa (oat flour) which is added to help heal and sooth flea bitten skin.
Do not confuse this Diatomaceous Earth with the kind you use in swimming pools or use in your garden which is not pure, not food grade and often has additives. Diatomaceous Earth used in pool (or any water) filtration and for garden use has been chemically treated and heated making the silica become crystalline which is a dangerous respiratory hazard and lethal if ingested.
This recipe uses 100% fresh water naturally occuring Diatomaceous Earth deposits that are designated FOOD Grade by the FDA. These deposits are primarily Amorphous Silica which is harmless when ingested and is commonly used in animal feed and human food industries. Farmers use this to add to their animals feed to prevent feed grains from sticking together and molding, for killing intestinal parasites and more, so this product is safe for your pet even if the animals licks it off their fur when cleaning themselves.
DIRECTIONS FOR USE:
Sprinkle liberally on your pets DRY fur beginning at the neck and working down along the spine, working down into skin area and sides of body. It can be brushed through the fur lightly but don't be too vigorous in your brushing or you'll end up with the powder on the floor and in the air instead of on your pet! Also apply to pet beds and to the carpets. If possible, when applying to carpets, leave it just sit for several hours overnight and then vacuum. Unattractive and messy, I know, but this will allow all the fleas in your carpet to eventually come in contact with the powder. It can also be sprinkled around the baseboards or perimeter walls of the basement for long lasting effects. This treatment takes about 72 hours to work after which you will see a very noticeable decline in the flea population and eventual eradication with continued use.
NOTICE: When applying, as with ALL powders (such as flour, corn starch, baking soda, talc, scouring powders etc), avoid inhaling and avoid your pet inhaling the dust because ALL inhaled dusts, natural or otherwise, can be harmful to the lungs. If necessary or desired, wear a dust mask when applying, even workers in flour and grain mills wear dust masks to protect their lungs and cover your pets nose and mouth.
CATS and Essential Oils:
Many essential oils can be toxic to cats, whether taken internally, applied to the skin, or simply inhaled. Their liver is most often the organ which is affected by essential oils. Cats' livers are simply not the same as humans' livers, and they lack the ability to properly metabolize the various compounds in essential oils. Please use ONLY our unscented flea treatment for cats, do not use our dog recipe on your cat.
INGREDIENTS:
Good Riddance™ Flea & Tick Powder for CATS, DOGS or OTHER CRITTERS
100% Food Grade Fresh Water Diatomaceous Earth
This listing is for one shaker of UNSCENTED Good Riddance™ Flea & Tick Powder for CATS, DOGS or OTHER CRITTERS. Full container capacity is 5.5 ounces of powder but due to the light and fluffy texture, actual weight of flea powder is about 3 ounces.
*******************************************************
WANT TO REDUCE-REUSE-RECYCLE?
Please also visit my Vintage - Retro - Designer Body & Home Adornments Shop shop at:
http://www.etsy.com/shop/RetrofitGallery
DISCLAIMER: None of the above statements on this page or in this shop have been evaluated by the Food and Drug Administration. This product is for external use only, please do a patch test on the skin for any sensitivities and if any occur, discontinue use immediately. Avoid spraying any Earthwise Naturals products in the eyes or on sensitive mucous membranes. Earthwise Naturals products are not intended to diagnose, treat, cure or prevent any disease or conditions, instead, please consult a physician or other health care practitioner.
IMPORTANT NOTICE: Although labeled as FOOD GRADE, THIS IS NOT FOR HUMAN CONSUMPTION, FOR ANIMALS ONLY
*** All titles, artwork, photographs, products names, recipes and descriptions are the exclusive property of Earthwise Naturals and are copyright and trademark protected.
EarthwiseNaturals
8 ounces packed
Learn more about the shop and process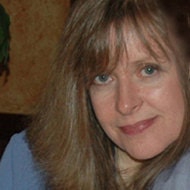 Loretta Wallace
GOOD RIDDANCE Flea & Tick Powder That Really Works - 100% Natural Organic - UNscented for CATS
Overview
Handmade item
Materials:

Food Grade Diatomaceous Earth, cardboard shaker canister, Avena Sativa Oat Flour

Made to order
Ships worldwide from

United States

Feedback: 388 reviews
Favorited by: 88 people
Listed on Aug 25, 2016
1829 views