HAND MINTED MUSEUM QUALITY REPLICA COIN
Material: tin, Size: 19 mm

Struck in 43 and 42 BC.
OBVERSE: BRVT IMP L. PLAET. CEST, his bare head right.
REVERSE: Cap of Liberty between two daggers, EID . MAR below.
Note: As a silver coin, the denarius is one of the most highly sought in all Roman numismatics, with 56 examples being noted. In gold there are but two.

"And also on the coins, which he caused to be struck, he exhibited a likeness of himself, and a cap and two daggers ....." So wrote Dio Cassius in the second century A.D. on the striking of one of the most historically important and evocative of all coins ever issued.

This is the most interesting of all the coins of Brutus as it not only provides a portrait but also relates to the Assassination of Julius Caesar on the Ides of March (EID MAR). Marcus Junius Brutus (85 BC - 42 BC) or Quintus Servilius Caepio Brutus was a Roman senator of the late Roman Republic. He is best known in modern times for taking a leading role in the assassination conspiracy against the dictator Julius Caesar. Brutus was the son of Marcus Iunius Brutus a legate to Pompey the Great and Servilia Caepionis the half-sister of Cato the Younger and mistress of Julius Caesar. Some sources refer to the possibility of Caesar being his real father but this is unlikely since Caesar was fifteen years old at the time of Brutus' birth and the affair with his mother started some ten years later. Brutus' uncle Quintus Servilius Caepio adopted him when he was a young man and Brutus was known as Q. Servilius Caepio Brutus for an unknown period of time.

Just as Marcus Junius Brutus' name has become synonymous with treachery for the part he took in the assassination of Julius Caesar, his manufacture of this coin must be considered an astonishing act of hubris. Brutus' message on this coin is succinct. As one of the leading conspirators he proudly identifies himself on the obverse and marks the reason for the murder, (the pileus [the Cap of Liberty]), the means (the two daggers), and the date (EID MAR [the Ides of March]) on its reverse. By having the coin bear his image Brutus once again belies his so-called beliefs. Prior to Julius Caesar, no Roman coin had borne the image of a living Roman. The Senate, after bitter debate, granted Julius Caesar this special dispensation. Brutus had been one of those who had vehemently opposed this issue.

As an historical document there are few coins which can compare with the 'Ides of March' issue. Though there are many coins which have been struck to commemorate great events in history, there are none so unequivocally direct nor so brutally personal.

--------------------
WHO WE ARE
The medal workshop and mint of Petr Sousek and Pavel Neumann of Brno, Czech Republic. We specialize in striking highly artistic coins and medallions, mainly in a historic or pseudo-historic style. We are one of the few workshops in the world which adhere, as a standard, to the original = historical minting procedures.

WHAT WE PRODUCE
Replicas of ancient and other historic coins, tokens, medals and coins to our own or the customer's design as well as pseudo-historic and coin-derived jewellery.

HOW WE WORK
From manually engraved steel, iron or bronze dies we strike, manually or by means of a screw-operated minting press, from gold, silver and common metals. Jewellery is cast using the lost-wax method and individually hand-worked and aged.
Learn more about the shop and process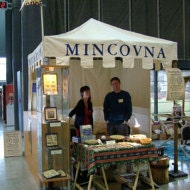 Pavel Neumann
Rome Brutus Denarius 85-42 BC tin replica coin
Overview
Handmade item
Materials:

tin, pewter

Ships worldwide from

Czech Republic

Feedback: 653 reviews
Favorited by: 172 people
Listed on Aug 26, 2016
3736 views