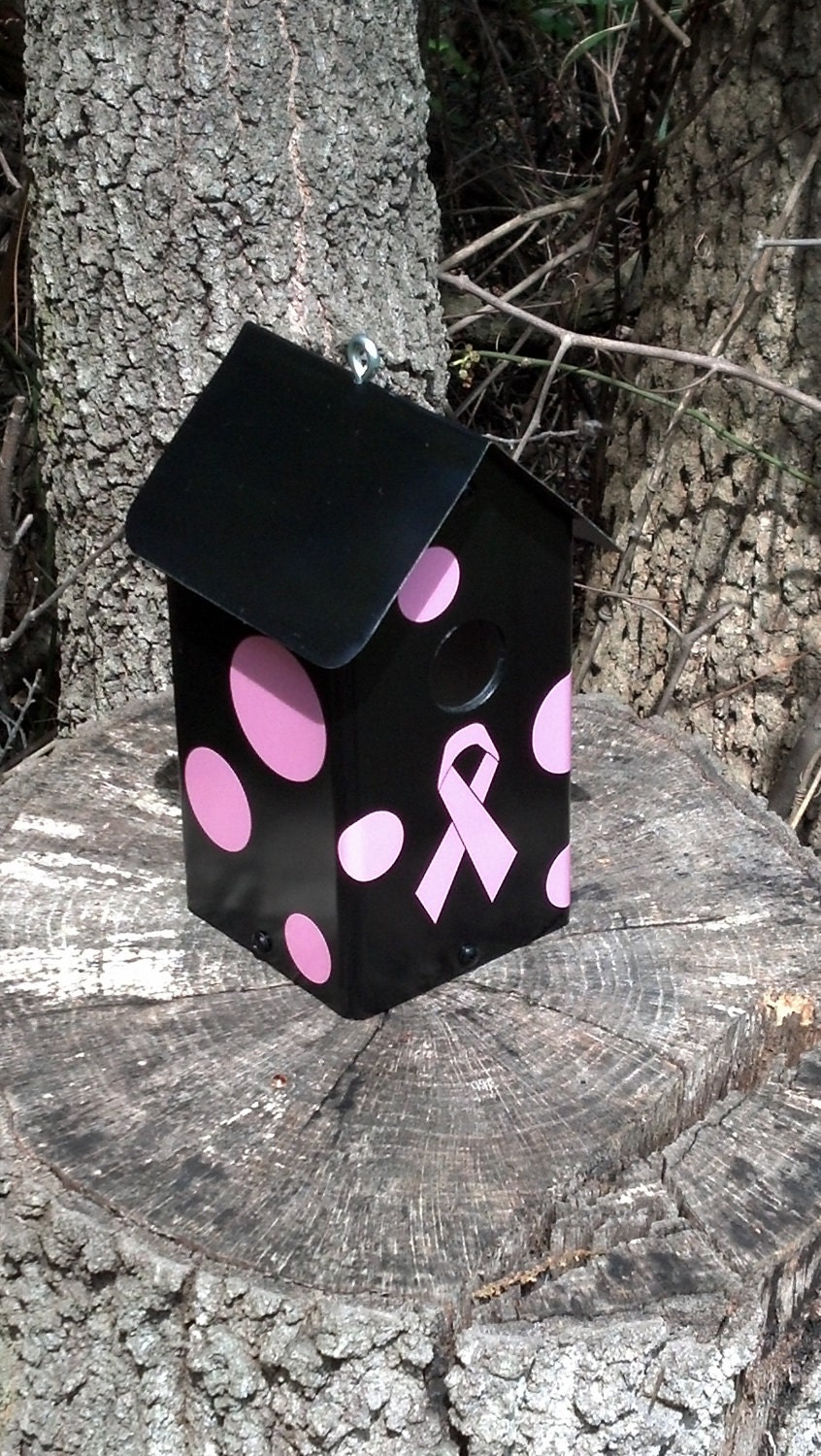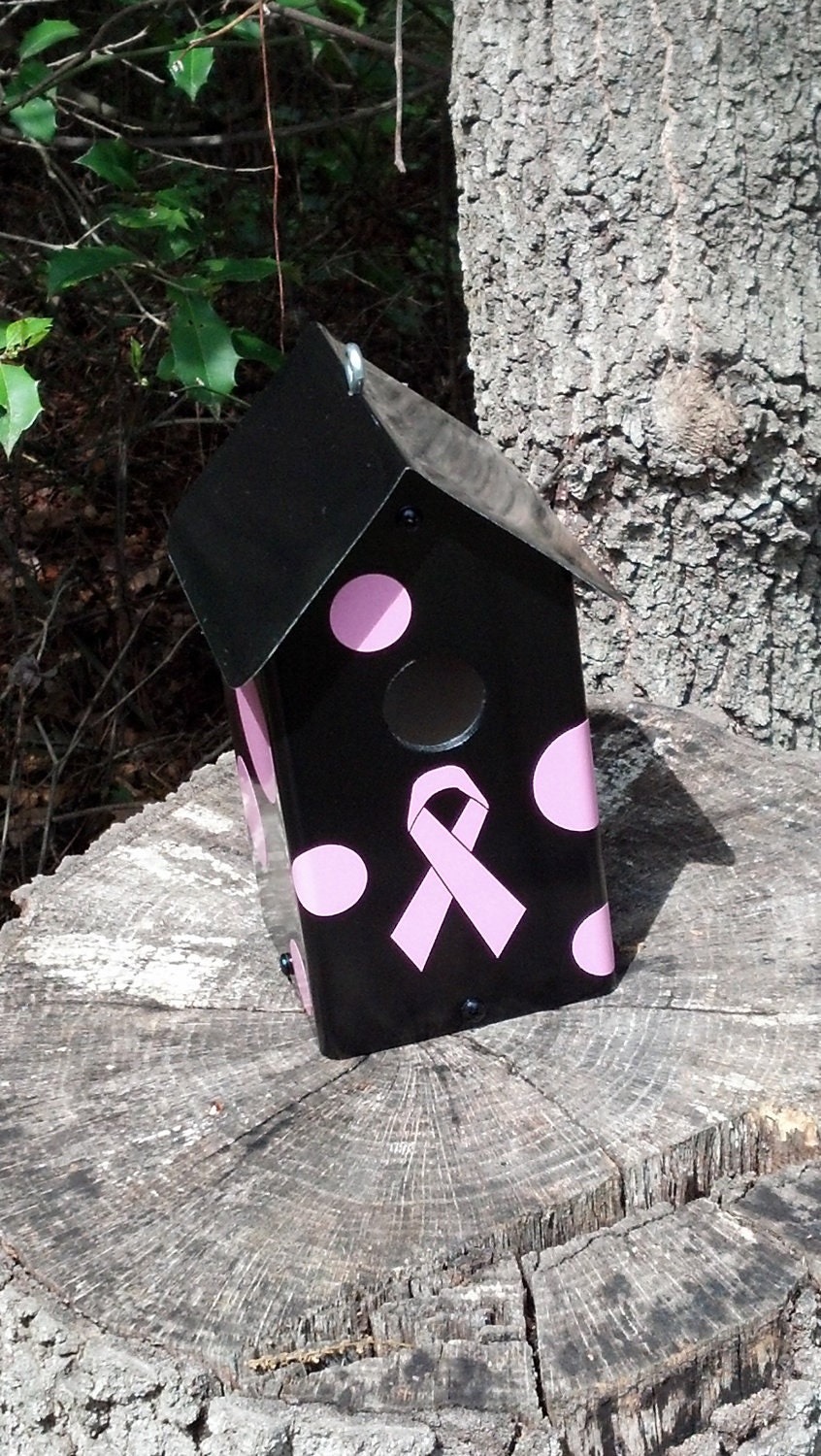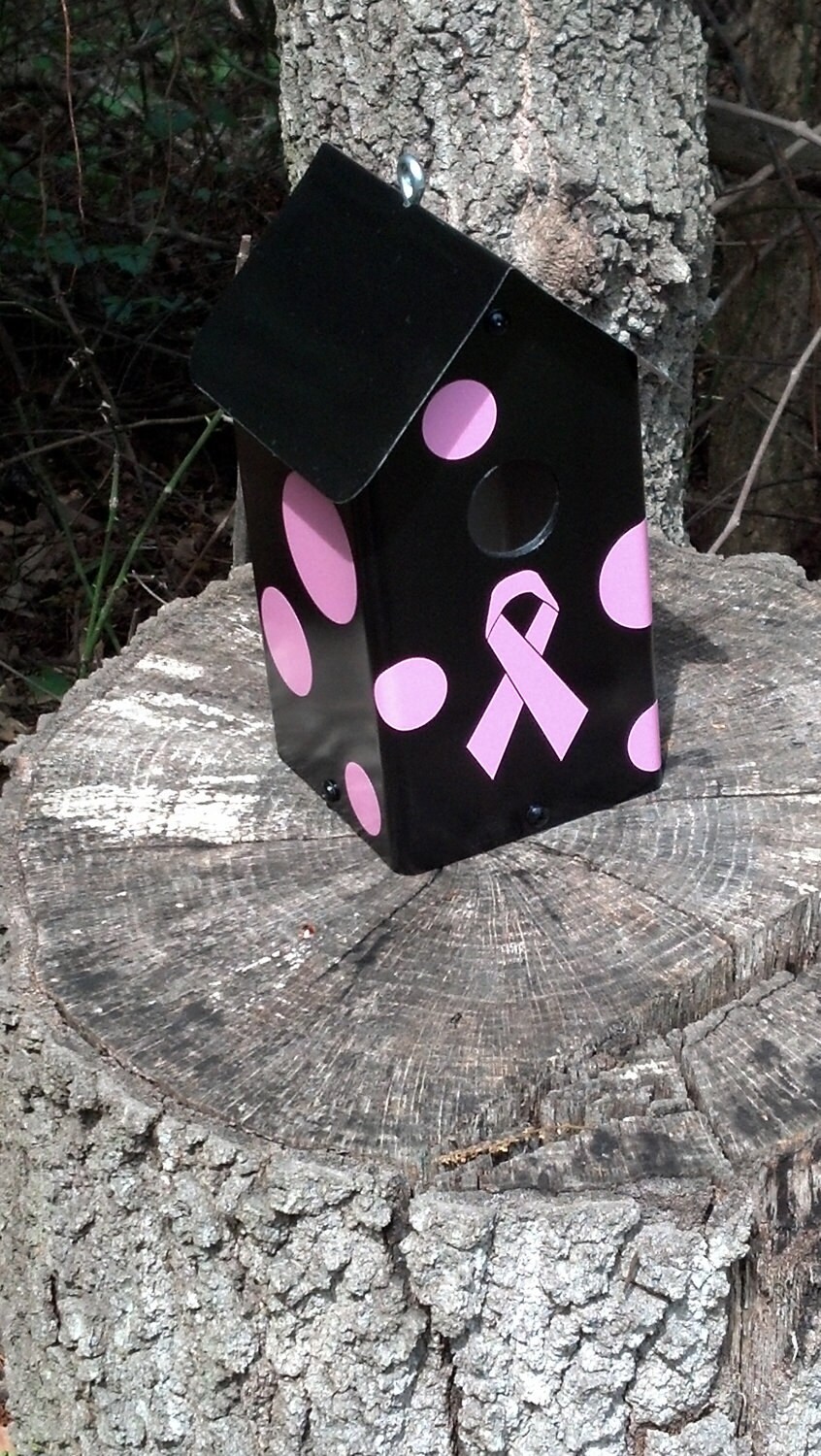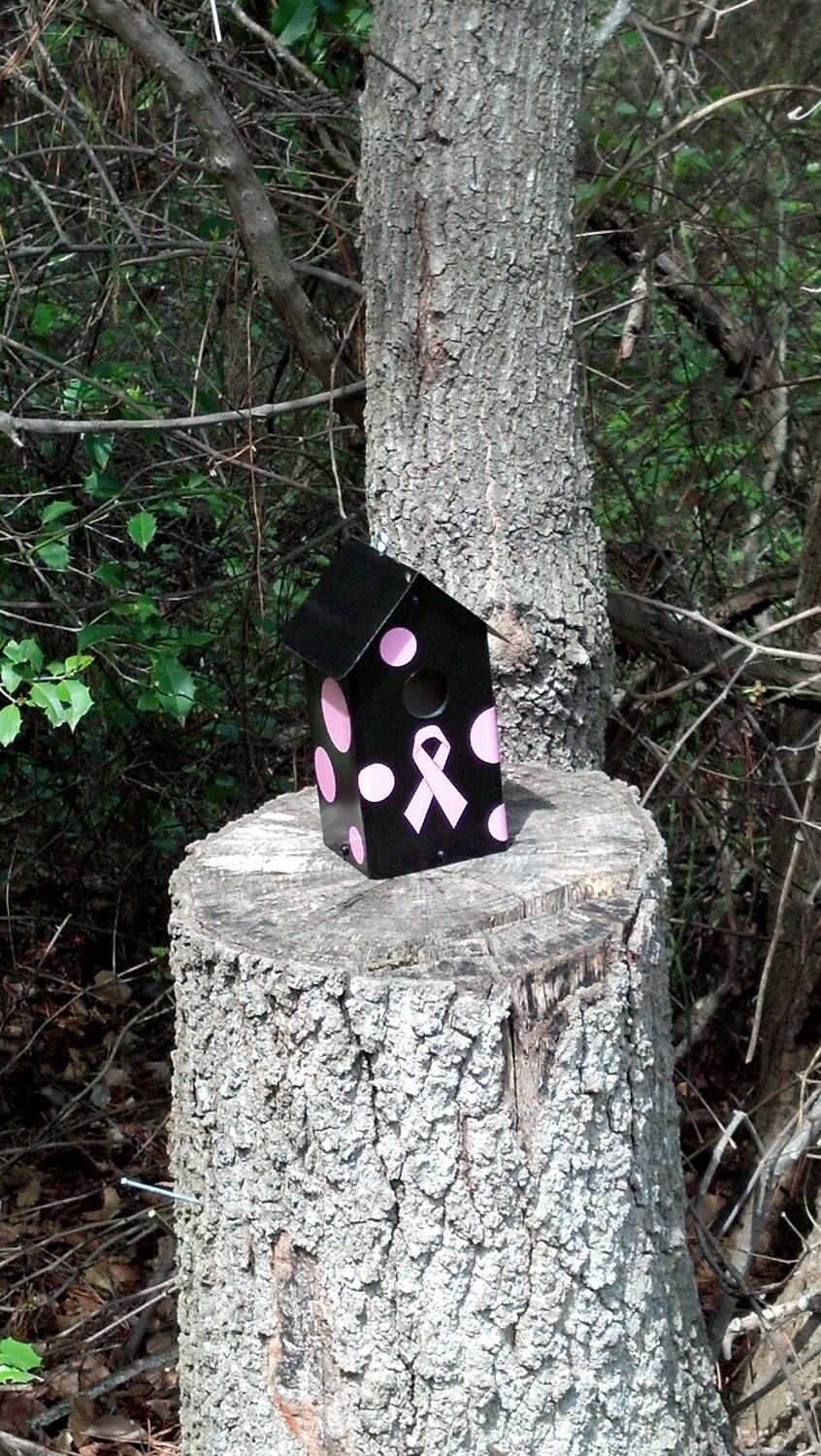 This birdhouse is made of vinyl with an aluminum roof and cedar floor. Box measures 4"wide X 4"deep X 8" height. Entrance hole is 1.25". Inside of box has adhesive grit tape so birds can climb out. Eye bolt on top for easy hanging. To clean out the box simply unsrew the eye bolt to remove the roof. This birdhouse is ideal for wrens and chickadees.

This birdhouse is black with a hot pink breast cancer awareness ribbon and pink polka dots.

Monogram also available for additional $3.
Black & Pink Polka Dots with Pink Ribbon Birdhouse
---