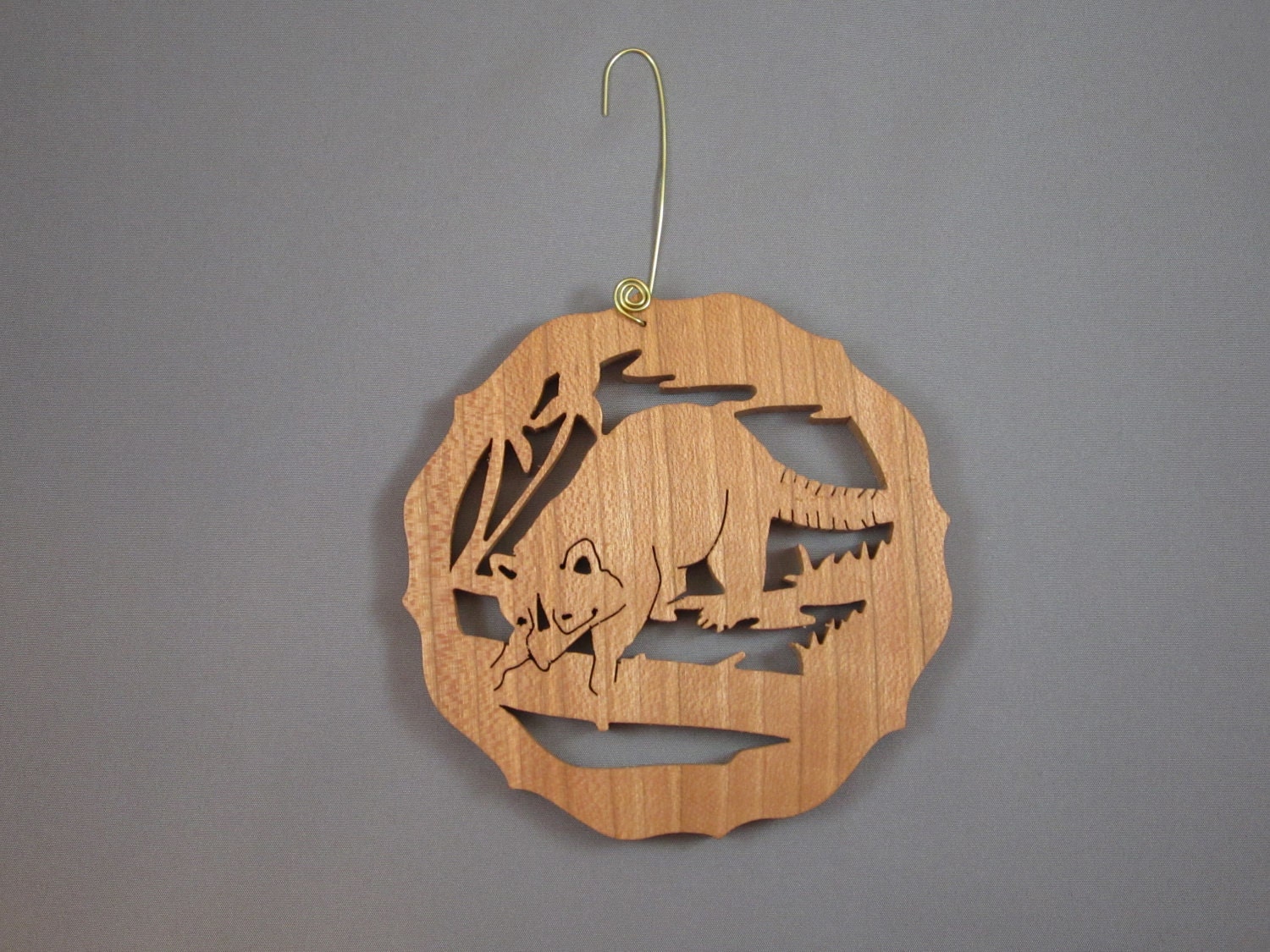 This curious raccoon looks like he might be looking for something to eat. He is in a wooded scene. He is made of cherry wood and is scroll sawn. A brass homemade hanger was attached for easy hanging.

He measures 3 1/2" by 3 1/2" and is about 1/4" thick. A Danish oil wood finish was applied to bring out the beauty of the cherry wood.

Can be hung on a christmas tree or on the wall.