Mermaid Mother Ursala Kissing her Sea Baby

This print has the saying "Kiss your children now for soon they'll swim away" printed on it.

Mermaid art and story by Robert Kline

This is a matted print size 5" x 7" (entire matted size) the RobertKlineArt.com is a watermark (to protect the image) and it will NOT be on the print that you will receive. This item will ship via USPS 1st class mail.

Do you own a shop or know someone that would you like to sell Robert's art? Email me for wholesale information.

This beautiful print features a wonderful scene of a mermaid mother kissing her precious little Sea Baby, with the verbiage "Kiss your children now for soon they'll swim away" printed on it. The mermaid prints come from a collection of Sea Maidens (mermaids), Sea Babies (mermaid babies), Sea Masters (merman), pirates, lighthouses and fairies created by renowned artist and novelist Robert Kline of St. Augustine, Florida. The print is a lithograph reproduction of Robert's original watercolor and pencil painting. Hand labeled and signed by Robert in pencil, all the prints come with a 1/4″ foam backing and the 5″ x 7″, 8″ x 10″, 11″ x 14″ are matted so all you need is a frame and they are ready to hang on your wall! Each print also comes with an excerpt from Robert's novel The Forgotten Voyage of H.M.S. Baci. A fantastic saga in which multiple generations of the Roberts' family explore the seven seas in search of the world's mermaid and merman population. Thus, you receive the passage from Robert's novel describing the particular event in which the character(s) in the print were sighted. The following is the excerpt written for the Sea Maiden 22 Ursala and Sea Baby print:

Trouble in paradise and not a lump of coal to be had! The wheels of the financial ruin planned for Edmund C. Roberts had at last begun to turn. Of the two undiscovered stowaways, the one planning monetary mischief (this would not be the stowaway bent on torture and murder with the aid of voodoo), had finally gained access to the ship's wireless station and communicated with Roberts' trust administrators, convincing them he was indeed Roberts, and that a breach of security had been discovered and consequently he (Roberts), would most definitely not wish for any further funds to advance him until he had dealt with the matter. In the meantime, the counterfeit Roberts advised, all messages from him would henceforth begin with the code word, "pilfer", in that way altering his principals that it was the real Edmund C. Roberts making any requests.

The first problem arose when the Baci Finale steamed back to the coaling station in San Francisco. The good ship was in desperate need of coal, as they had run down past their reserves in recent weeks because Roberts' Sea Turtle tangent. And so when they were asked to vacate the docks, Roberts was beyond anger. "Good Lord, man, what do you mean, 'My credit is not good here?' My credit, I will inform you, is good anywhere in the world. Anywhere. At any time. There must be some regrettable mistake. Please redo whatever it was that you did in the first place. There has obviously been an error. Perhaps if you would enlist a little competence we might proceed." The station master would have none of it. "You have no credit and your ship, sir, is now trespassing. Have your captain vacate this dock immediately or I'll have you arrested and your vessel impounded. Do I make myself clear?"

Roberts sputtered off, regained the Baci and was doubly vexed when once again he was unable to speak directly with his captain. (He had not seen him once since he has departed on his voyage, despite every effort he had made. The ship's first officer had waylaid him at every turn). The long and short of it is, the ship was moved and Roberts had the turbine launch roused so that he might dissipate his anger. He roared out of the harbor and up the coast, fortune bringing him to a secluded bay where he chanced upon a Sea Maiden with her baby. He'd allowed the triplets and his naturalist, Dr. Marie Gebeaux to accompany him, and that proved to be unfortunate. All five of them gazed across the water at the Sea Maiden and her child, and all five thought of their own mothers and their respective abandonment. It was a very gloomy group that returned to the ship later that day.

Roberts' notebook reads:
Is there no end to the taunting? Spied our 22nd Sea Maiden in the company of her child. A moving scene. Quite touching, really. That is, if one had not, as a child, been discarded by his own mother!
Sea Maiden 22 "Ursala" Sea Baby 2
April 2, 1913

There are many more Sea Maidens (mermaids), Sea Baby, Pirates and Sea Masters prints available at RobertKlineArt.com different characters and print sizes.

Shipping:
* This item will ship via United States Postal Service 1st class mail.
* I mail (ship) product every Monday, Wednesday and Friday.
* Save on shipping costs! Buy additional items from me and pay only $2.00 shipping for each additional item purchased within a 7 day period. The heaviest item is used for the base shipping price and each item thereafter is $2.00. Please email me if you have any questions.

International shipping:
* Due to numerous problems and lost items I no longer ship internationally.

Accidents can happen...
Hopefully this will not occur, but if your item does arrive damaged, please note on the delivery confirmation and keep all original packaging materials. Please send me an email immediately upon receipt of the package.

Return Policy:
If for any reason that you are not fully satisfied with your purchase, you may return it to us for your money. Please read below.

* You must notify me within 7 days of receiving the item.
* Item returned must be in new condition with original box & accessories.
* Buyer is responsible for all return postage and shipping charges.
* We charge 15% restocking fee out of your total purchase price.
* Shipping & Insurance fees are not refundable.
* Item(s) returned that shows improper use, improper handling or physical damage; missing parts and accessories will be returned to buyer without refund.
* A reference number must be obtained before returning any item(s). The reference number must be visible on the box or label in which it is being returned in. Items returned without Reference Number will be refused and returned to the sender.

Please note:
The item is your responsibility until it reaches us. For your own protection we recommend that you send the parcel with insurance for the value of the items and signature confirmation is also suggested. The cost of returning the item to us is your responsibility and not refundable.
Learn more about the shop and process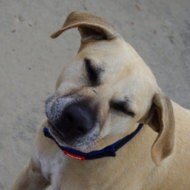 Orion
Mermaid Mother & Baby Kiss Your Children Now Soon They'll Swim Away Signed Robert Kline Matted 5" x 7" Print Nautical Beach Home Baby Decor
---
Overview
Handmade item
Primary color: Green
Secondary color: White
Occasion: Baby shower
Height: 5 Inches
Width: 7 Inches
Materials:

Paper, Foam Board, Ink, Imagination

Only ships within

United States

.
Feedback: 273 reviews
Favorited by: 429 people