Details
TITLE: Legend of Zelda - Princess Zelda Geek Line Artly

This composition is a digital artwork featuring the Legend of Zelda main character heroine, Princess Zelda.
SIZES: (standard frame sizes)

SIZES: (fits standard frame sizes)

8"x10" with 1" white border for easy framing/matting
( Image size is actually 6"x8" )

16"x20" with 2" white border for easy framing/matting
( Image size is actually 12"x16" )

22" x 28" with 2" white border for easy framing/matting
( Image size is actually 18"x22" )

24" x 36" with 2" white border for easy framing/matting
(Image size is actually 20"x32")

I can print any size (up to 24" wide) so please request a custom order if such is the case :) I do not matte or frame my art, instead I leave a white blank "matte" area around the image. Please go to your local art or frame store to get a custom matte if you need one, but honestly the art looks great just in the frame alone!

It is way too expensive and risky to send glass frames around the world, trust me, it's a lot cheaper for you to go buy your own frame locally. I can offer suggestions on framing colors and textures if you need help though.


PRINT MEDIA (MATERIAL) OPTIONS:

EPSON Metallic Glossy Premium Photo Paper
(Adds a premium metallic glossy pop to your prints)

EPSON Signature Worthy™ Textured Watercolor Matte
(Make your prints look hand painted!)

Exhibition Signature Worthy™ Canvas White Matte
(On Real Canvas - Sorry, I do NOT offer stretching)

EPSON Archival Enhanced Matte Paper White
(A great fine art looking print - my base media)

*SEE DETAILS BELOW ON MEDIA DIFFERENCES*



INK:

Museum-Quality Giclée EPSON HDR UltraChrome™ Archival Ink.
Definitely the most vivid and best quality around.




******* NOTE TO OUTSIDE OF U.S.A. BUYERS *************************************************

As much as I would love to guarantee that my artwork will get to you right away, I can not, and I have no control of international customs and lost items. I also would like to place a fair warning that in some countries there may be an international customs duty or import charge upon arrival. Please be aware these CUSTOM FEES are YOUR RESPONSIBILITY. If you have any concerns or questions about this please message me and we can work something out.

I do my best to prevent customs issues but the fact is International shipping is sometimes a risk and is always expensive. Therefore I suggest you message me before purchasing any item to discuss upgraded priority shipping and insurance options. Priority International costs more but you will get it much faster with less risk of loss. Thank You!

*****************************************************************************************************


This is a signed, museum-quality giclée archival fine art digital print. Either painted, illustrated and/or designed by internationally published Geek Artist, Barrett Biggers. That's me!

The majority of my art is considered "fan-art" or art inspired by popular characters, themes and places in pop culture. These are my personally inspired artistic representations of other artists and companies original concepts. I do not claim any rights or ownership to the original creations.

Hand-signed by me, the artist, of course! I sign on the white area of the print below the artwork, bottom right corner. Please let me know if you do not wish me to sign the art ahead of time! I prefer not to sign directly on the art it looks less classy.

_________________________________________

PAPER/MEDIA OPTIONS EXPLAINED

I get this question a lot since I can not show great photographs to illustrate the differences so here is a decent explanation between the differences and why the pricing.

METALLIC PAPER

The metallic paper is the new EPSON Glossy Metallic and adds a more premium and better looking option for your art. It is not a super high gloss but more like a light reflective gloss. The metal is a heavier weight paper with an infused metallic "film" layer on the outside. So I would say the paper resembles a flexible thick film instead of a boring standard photo paper. The film adds a silvery luster to it, that's why it is actually called "pearlescent" - like a very subtle inner oyster shell. The metal is a more premium option, hence the price increase. The metal paper cost 4x more than the matte to buy to give you a reference :) But beyond the quality difference, I think my art looks really epic and more "classy" on the metal because the metal generally gives the colors and white/lighter areas a real "pop" and luster shine but still keeps the darks/blacks very "recessed" and deep. Since my art has a lot of high contrasts and ornate details it accentuates these and makes it look really striking! I wish I could post better photos with the metal, but every time I take a photo it looks like a standard photo paper...nothing like the real thing. You literally have to hold it in the light and see it to believe it! Personally I'm not into glossy photo prints of fine artwork but when I saw the metallic I changed my thinking. I'd love to only offer metal but I know a lot of people still only like matte and that's perfectly fine. Also I enjoy offering a variety of prices for you guys!



NEW!! WATERCOLOR PAPER

I now offer a very cool and unique way to show off your art, especially my paintings! EPSON Signature Worthy™ Textured Watercolor Matte is a super high premium fine art media. In fact it is true artist's watercolor paper, you could paint right on it! So therefore it adds a very awesome textured, hand-painted feel to my art. It costs a lot more to buy than the enhanced matte, about on par with the Metallic paper. That is why I charge the same price for both. Please message me for more details and photos.


NEW!! CANVAS (only the printed fabric)

Exhibition Signature Worthy™ Canvas White Matte is exactly what it says, my art printed on a real canvas fabric specially made for EPSON printing. It is ready to be stretched on a wooden frame or just framed as is. Unfortunately I do not offer stretching at this time, I can not full fill stretching requests. However you can easily get it stretched at any art store for a relatively low cost. I will leave extra white area for stretching if desired.


ENHANCED MATTE PAPER

Speaking of MATTE, my base paper I print on is one of the best, basic matte papers Epson sells, named EPSON Enhanced Matte. It is a very solid and great fine art media. Flexible but still sturdy. If you want your art to look more like a charcoal or fine-art matte black feel and cost is a major concern, then this is the paper for you.

__________________________________________



NOTES ON SHIPPING:

I ship around the world. Prints will ship in a very solid 2"-3" white cardboard mailing tube and are inside of a water-proof plastic sleeve. I only print on the highest quality paper which is very flexible and recovers it's shape almost immediately and should not show folds, wrinkles, or roll marks after flattening. Just open tube, take out print (leave it in the plastic) and place under heavy books or flat objects overnight. Then frame! A real "Matte" board is not included, but a 1"- 2" white "matte" area is left around the print and looks very clean and modern for framing. You can always go to your local art / framing store to get a custom matte if you like but you don't have to! :)

I would prefer to ship my art flat but many of the flat prints became damaged during shipping so it is much safer to ship in a tube. However if you insist I can ship flat but will need to add extra cost to the postage to send super protected, please message me for more info.

I ship USPS First Class. If you need faster shipping I would please ask you to contact me first before purchasing because I need to adjust the pricing. These are Print - On - Demand, which means when you place your order I will print them here in my studio. If for any reason you need your art expedited (gift, live internationally, etc.) please message me well ahead of time.



____________________________________________




Thank you very much for all the support!

Please follow and like my page on Facebook for cool deals, new art, and free giveaways!

http://www.facebook.com/barrettbiggersartist


You guys are helping me live my dream of being a real artist for the People, by the People, and...well... let's just say I'm the Peoples' Geek Artist.

Barrett Biggers
The Peoples' Geek Artist
http://barrettbiggers.com/
TITLE: Legend of Zelda - Princess Zelda Geek Line Artly

This composition is a digital artwork featuring the Legend of Zelda main character heroine, Princess Zelda.
SIZES: (standard frame sizes)

SIZES: (fits standard frame sizes)

8"x10" with 1" white border for easy framing/matting
( Image size is actually 6"x8" )

16"x20" with 2" white border for easy framing/matting
( Image size is actually 12"x16" )

22" x 28" with 2" white border for easy framing/matting
( Image size is actually 18"x22" )

24" x 36" with 2" white border for easy framing/matting
(Image size is actually 20"x32")

I can print any size (up to 24" wide) so please request a custom order if such is the case :) I do not matte or frame my art, instead I leave a white blank "matte" area around the image. Please go to your local art or frame store to get a custom matte if you need one, but honestly the art looks great just in the frame alone!

It is way too expensive and risky to send glass frames around the world, trust me, it's a lot cheaper for you to go buy your own frame locally. I can offer suggestions on framing colors and textures if you need help though.


PRINT MEDIA (MATERIAL) OPTIONS:

EPSON Metallic Glossy Premium Photo Paper
(Adds a premium metallic glossy pop to your prints)

EPSON Signature Worthy™ Textured Watercolor Matte
(Make your prints look hand painted!)

Exhibition Signature Worthy™ Canvas White Matte
(On Real Canvas - Sorry, I do NOT offer stretching)

EPSON Archival Enhanced Matte Paper White
(A great fine art looking print - my base media)

*SEE DETAILS BELOW ON MEDIA DIFFERENCES*



INK:

Museum-Quality Giclée EPSON HDR UltraChrome™ Archival Ink.
Definitely the most vivid and best quality around.




******* NOTE TO OUTSIDE OF U.S.A. BUYERS *************************************************

As much as I would love to guarantee that my artwork will get to you right away, I can not, and I have no control of international customs and lost items. I also would like to place a fair warning that in some countries there may be an international customs duty or import charge upon arrival. Please be aware these CUSTOM FEES are YOUR RESPONSIBILITY. If you have any concerns or questions about this please message me and we can work something out.

I do my best to prevent customs issues but the fact is International shipping is sometimes a risk and is always expensive. Therefore I suggest you message me before purchasing any item to discuss upgraded priority shipping and insurance options. Priority International costs more but you will get it much faster with less risk of loss. Thank You!

*****************************************************************************************************


This is a signed, museum-quality giclée archival fine art digital print. Either painted, illustrated and/or designed by internationally published Geek Artist, Barrett Biggers. That's me!

The majority of my art is considered "fan-art" or art inspired by popular characters, themes and places in pop culture. These are my personally inspired artistic representations of other artists and companies original concepts. I do not claim any rights or ownership to the original creations.

Hand-signed by me, the artist, of course! I sign on the white area of the print below the artwork, bottom right corner. Please let me know if you do not wish me to sign the art ahead of time! I prefer not to sign directly on the art it looks less classy.

_________________________________________

PAPER/MEDIA OPTIONS EXPLAINED

I get this question a lot since I can not show great photographs to illustrate the differences so here is a decent explanation between the differences and why the pricing.

METALLIC PAPER

The metallic paper is the new EPSON Glossy Metallic and adds a more premium and better looking option for your art. It is not a super high gloss but more like a light reflective gloss. The metal is a heavier weight paper with an infused metallic "film" layer on the outside. So I would say the paper resembles a flexible thick film instead of a boring standard photo paper. The film adds a silvery luster to it, that's why it is actually called "pearlescent" - like a very subtle inner oyster shell. The metal is a more premium option, hence the price increase. The metal paper cost 4x more than the matte to buy to give you a reference :) But beyond the quality difference, I think my art looks really epic and more "classy" on the metal because the metal generally gives the colors and white/lighter areas a real "pop" and luster shine but still keeps the darks/blacks very "recessed" and deep. Since my art has a lot of high contrasts and ornate details it accentuates these and makes it look really striking! I wish I could post better photos with the metal, but every time I take a photo it looks like a standard photo paper...nothing like the real thing. You literally have to hold it in the light and see it to believe it! Personally I'm not into glossy photo prints of fine artwork but when I saw the metallic I changed my thinking. I'd love to only offer metal but I know a lot of people still only like matte and that's perfectly fine. Also I enjoy offering a variety of prices for you guys!



NEW!! WATERCOLOR PAPER

I now offer a very cool and unique way to show off your art, especially my paintings! EPSON Signature Worthy™ Textured Watercolor Matte is a super high premium fine art media. In fact it is true artist's watercolor paper, you could paint right on it! So therefore it adds a very awesome textured, hand-painted feel to my art. It costs a lot more to buy than the enhanced matte, about on par with the Metallic paper. That is why I charge the same price for both. Please message me for more details and photos.


NEW!! CANVAS (only the printed fabric)

Exhibition Signature Worthy™ Canvas White Matte is exactly what it says, my art printed on a real canvas fabric specially made for EPSON printing. It is ready to be stretched on a wooden frame or just framed as is. Unfortunately I do not offer stretching at this time, I can not full fill stretching requests. However you can easily get it stretched at any art store for a relatively low cost. I will leave extra white area for stretching if desired.


ENHANCED MATTE PAPER

Speaking of MATTE, my base paper I print on is one of the best, basic matte papers Epson sells, named EPSON Enhanced Matte. It is a very solid and great fine art media. Flexible but still sturdy. If you want your art to look more like a charcoal or fine-art matte black feel and cost is a major concern, then this is the paper for you.

__________________________________________



NOTES ON SHIPPING:

I ship around the world. Prints will ship in a very solid 2"-3" white cardboard mailing tube and are inside of a water-proof plastic sleeve. I only print on the highest quality paper which is very flexible and recovers it's shape almost immediately and should not show folds, wrinkles, or roll marks after flattening. Just open tube, take out print (leave it in the plastic) and place under heavy books or flat objects overnight. Then frame! A real "Matte" board is not included, but a 1"- 2" white "matte" area is left around the print and looks very clean and modern for framing. You can always go to your local art / framing store to get a custom matte if you like but you don't have to! :)

I would prefer to ship my art flat but many of the flat prints became damaged during shipping so it is much safer to ship in a tube. However if you insist I can ship flat but will need to add extra cost to the postage to send super protected, please message me for more info.

I ship USPS First Class. If you need faster shipping I would please ask you to contact me first before purchasing because I need to adjust the pricing. These are Print - On - Demand, which means when you place your order I will print them here in my studio. If for any reason you need your art expedited (gift, live internationally, etc.) please message me well ahead of time.



____________________________________________




Thank you very much for all the support!

Please follow and like my page on Facebook for cool deals, new art, and free giveaways!

http://www.facebook.com/barrettbiggersartist


You guys are helping me live my dream of being a real artist for the People, by the People, and...well... let's just say I'm the Peoples' Geek Artist.

Barrett Biggers
The Peoples' Geek Artist
http://barrettbiggers.com/
Shipping
Shipping from United States
Ready to ship in
3 - 5 business days
My art works are Print-On-Demand which means when an order is received typically I am able to print and ship within a few days - that is, after receiving a swift and courageous payment for you, of course. You order, I print it and ship it as fast as humanly possible. All that being said please allow 1-2 weeks as a safe cushion. I ship my art prints in a solid 3" diameter shipping tube and is very sturdy. All prints come in a thick plastic bag to help with safety. I've shipped across the planet with very few issues other than customs delays and tracking that doesn't update frequently. Unfortunately I have to charge more for international orders because of the much higher rates, handling and customs. Tracking is very infrequent but it is almost always fine, please do not worry if the USPS tracking has not updated in a while, it is perfectly normal. 99.9% of my orders arrive perfectly fine - even if slightly delayed by the USPS, but in the event something is lost or worse yet damaged I will work something out with you to get you taken care of, please message me after 2 weeks USA or 1 month International. If you are wanting a gift please give me lots of advance time especially international! Thank You!
Payments
Secure options
Accepts Etsy Gift Cards and Etsy Credits
Etsy keeps your payment information secure. Etsy shops never receive your credit card information.
I use PayPal and accept all major credit cards via Etsy. All taxes are included in the final cost, so no worries to you, the consumer. You can cancel any time before I ship your item, but please private message me first so we can take care of any issues ourselves!
Returns & exchanges
I stand by my quality on prints and shirts and if you are not satisfied with your purchase (didn't print great, damaged paper, etc) Please send me a photo of said damage / misprint and I will get you a replacement or a full refund. I am easy to work with - read my customer reviews :) As for a return please message me and we can discuss options in more detail. In general - I ask that you please mail back my art print as you received, all pretty and un-stained, and I will gladly refund your money or print you a replacement piece once I get my art back.
Additional policies
I am truly grateful to all my buyers and if you really want something or want to get multiple pieces , please message me so we can talk - I am very willing to work with you so you can enjoy my work.
Learn more about the shop and process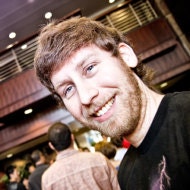 Barrett Biggers
Legend of Zelda - Princess Zelda Geek Line Artly- signed museum quality giclée fine art print
---
Overview
Handmade item
Materials:

paper, digital, photoshop, illustrator, print, ink

Made to order
Ships worldwide from

United States

Feedback: 1334 reviews
Favorited by: 415 people
View shop policies