This item sold on January 26, 2013.
Vintage PIn Up Style Pennyrich Tan Lace Bombshell Bullet Bra Size 32 F style 537, 100% nylon, lycra spandex. A beautiful vintage tan lace Bombshell Bullet Bra called the Penny Lift. This bra is in excellant shape. It came to me in its original packaging from the estate of a lady who used to sell them at bra parties in the 1970s and 1980s. I have cleaned and sanitized it. It has no underwire instead it has what is described as a bandin shelf type support system that supports the bust from underneath. They were sold at Bra Parties. In fact those bra home parties are still in existance today but the Pennyrich and Sculptress bras have been discontinued. The bras were made by Jeunique and are what is described as a custom fit bra. That is why the sizing may seem strange. There is no fixed conversion from what you are currently wearing in a department store bra to this type of bra because these bras are on a totally different scale - much like European sizing. Here is how to tell which size will best fit you without having an actual consultant fit you personally.
HOW TO DETERMNE YOUR CORRECT SIZE
1. Start with a measuring tape, MEASURE WITH A BRA ON!
2. Bring the tape around your back by your shoulder blades(Jeunique bras fit low in the back)
3. Bring the tape around front JUST ABOVE YOUR BUST and pull snug across your breast bone...THIS is your BAND size (ex: 32, 34, 36 etc.)
4. Then, slide the tape down over THE FULLEST PART OF YOUR BUST (write this number down)
5. SUBTRACT this number from your BAND size and the difference is going to determine your CUP size.
FOLLOW THE CHART BELOW:
1 = A
2 = B
2-2.5 = C
3-4 = D
4 = DD
5 = E
6 = EE
6-6.5 = F
6.5-6.75 = FF
6.75-7 = G
7-7.25 = GG
7.25-7.50 = H
7.50-7.75 = HH
7.75-8 = I
8-8.50 = II
8.50-9 = J
9=9.50 = JJ
9.5-10 = K
10-10.5 = KK
10 = HH-J
11 = I-K
12 = II-L
13 = J-M
14 = JJ-N
15 = K-N
Each bra package contained an informational sheet on the benefits of the bra and how to use it correctly. I have copied it and will include it in your order.
♥♥Check out our other shops for more vintage treasures!
http://www.etsy.com/shop/ChellesJewels
http://www.etsy.com/shop/WagnersTreasures
http://www.etsy.com/shop/ChellesKitchen
♥♥
We are happy to combine shipping from all of our stores.
If you love vintage jewelry, hats, scarves, gloves, purses, belts come on over and browse
http://www.etsy.com/shop/ChellesJewels
Learn more about the shop and process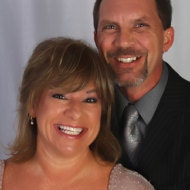 Chelle and Robert Wagner
Vintage Bra 32 F Pennyrich Tan Lace Bombshell Bullet Bra
---