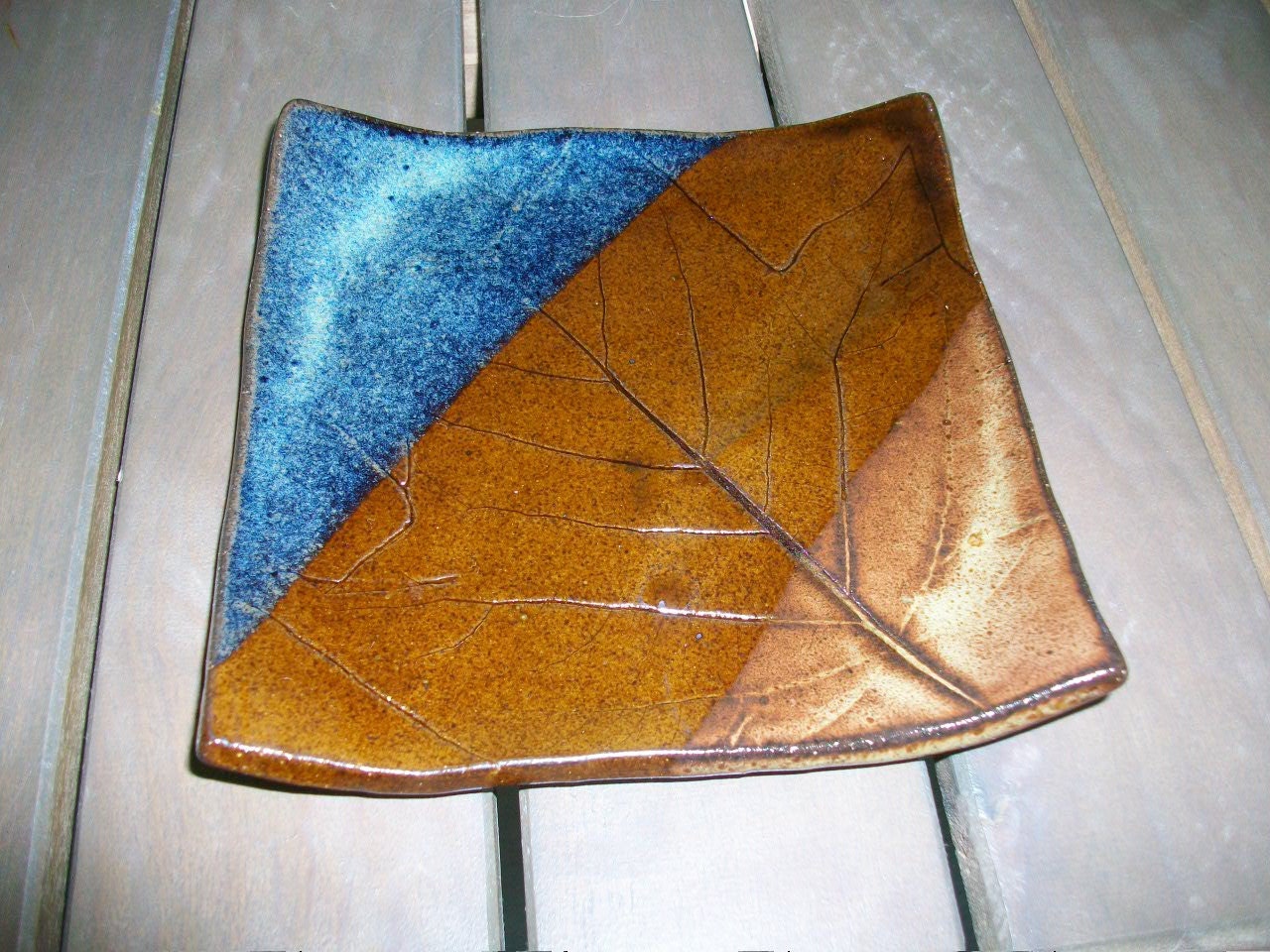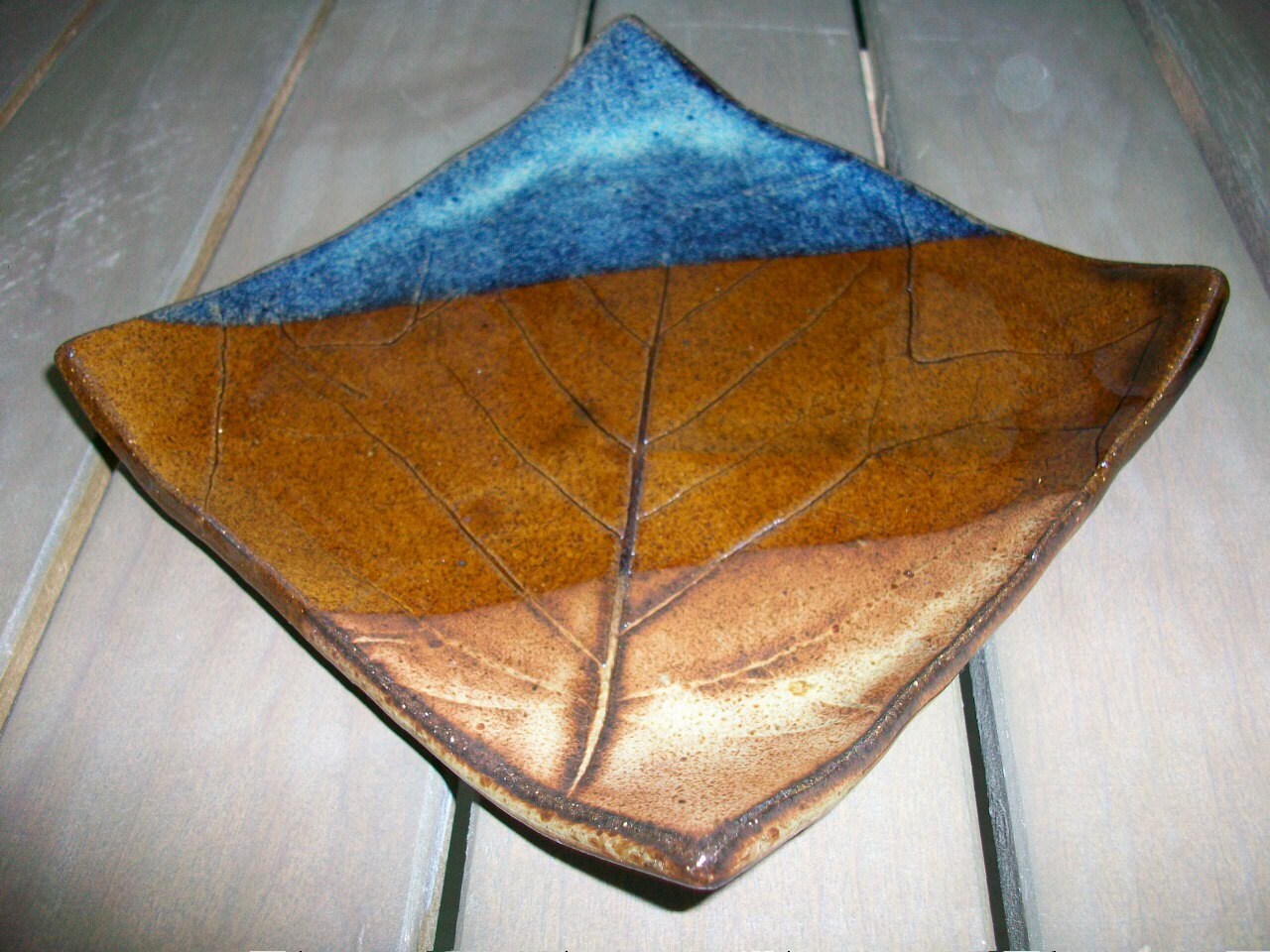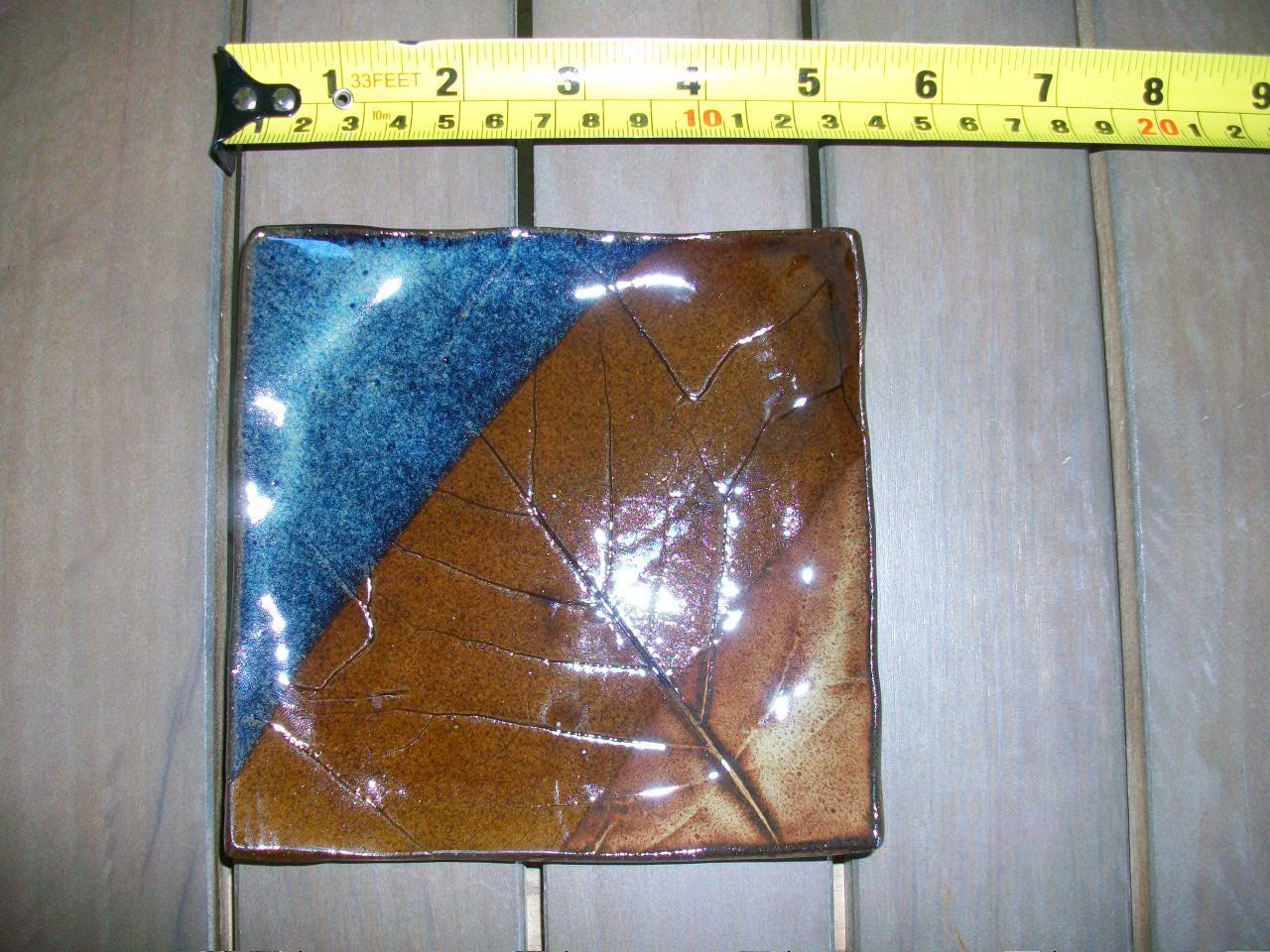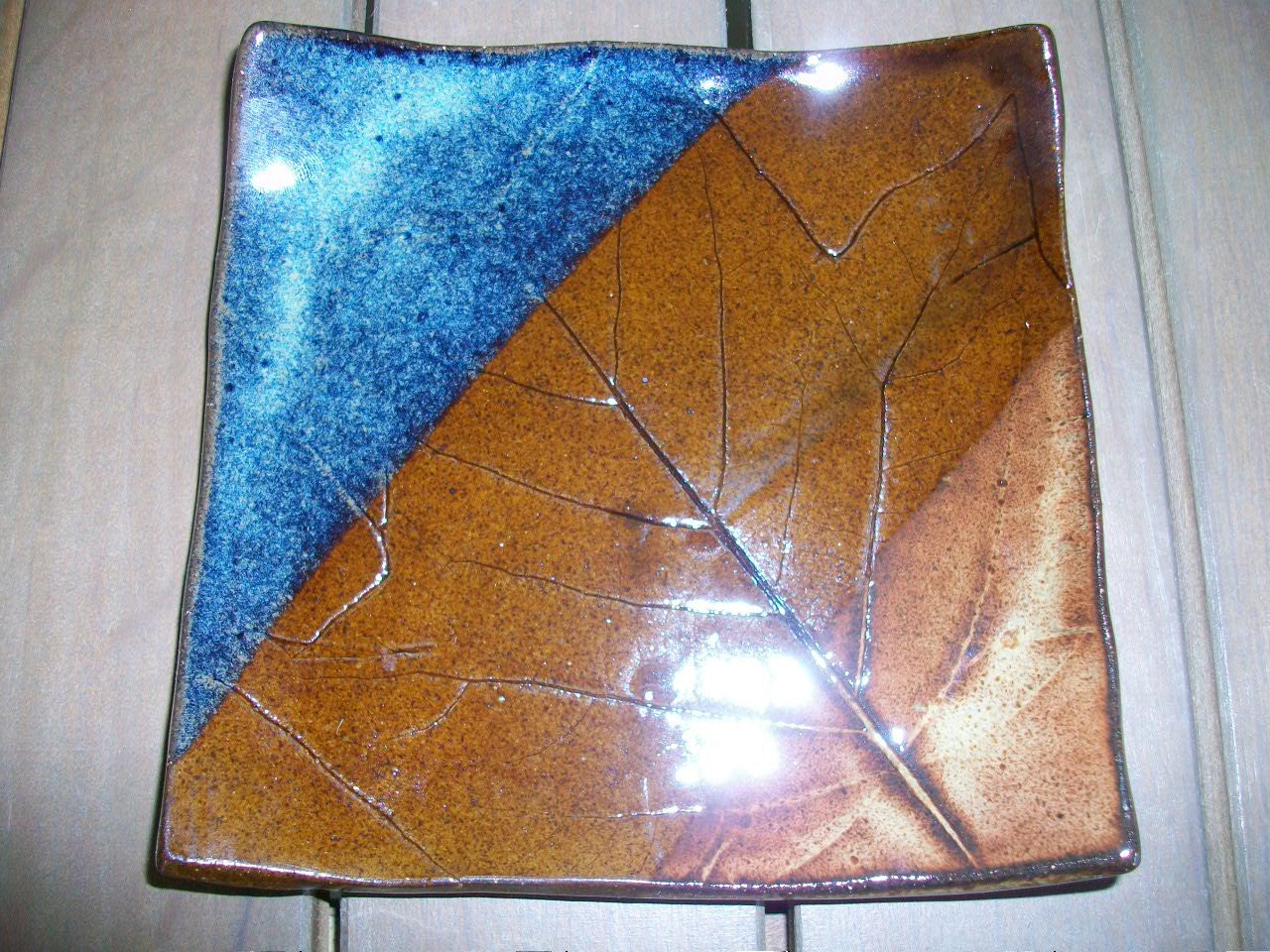 This beautiful candle holder is one of my most popular pieces. Like a lot of my work this piece has a leaf impression in the clay. I included a close up picture so you can easily see the detail of the leaf. The blue glaze on the corner adds a splash of vibrant color to the earthy tones on the rest of the piece. It is a great size for a 3" round candle.

The glaze is food and diswaher safe.

As always, I hope you enjoy this piece as much as I enjoyed making it.

Thank you.