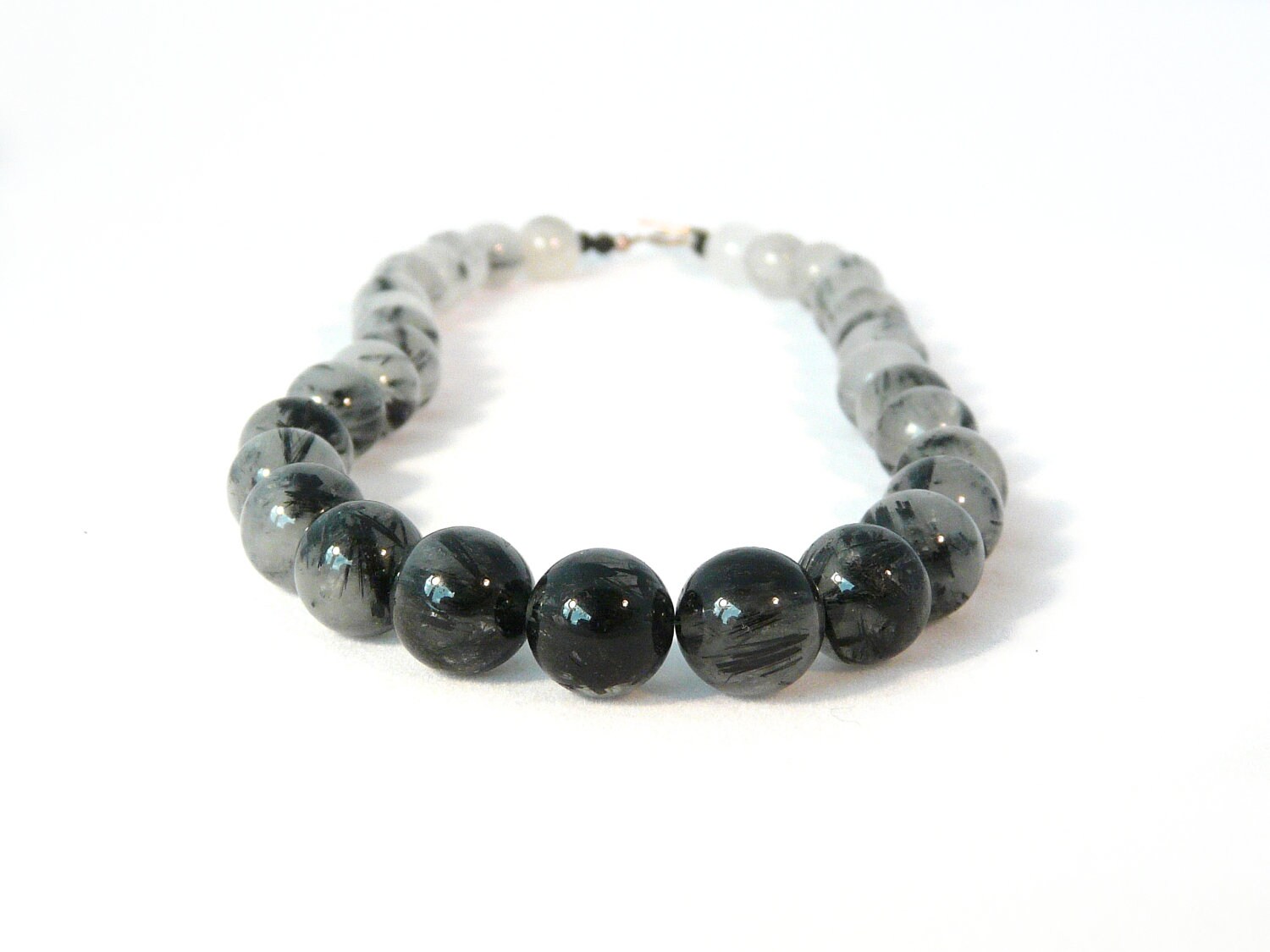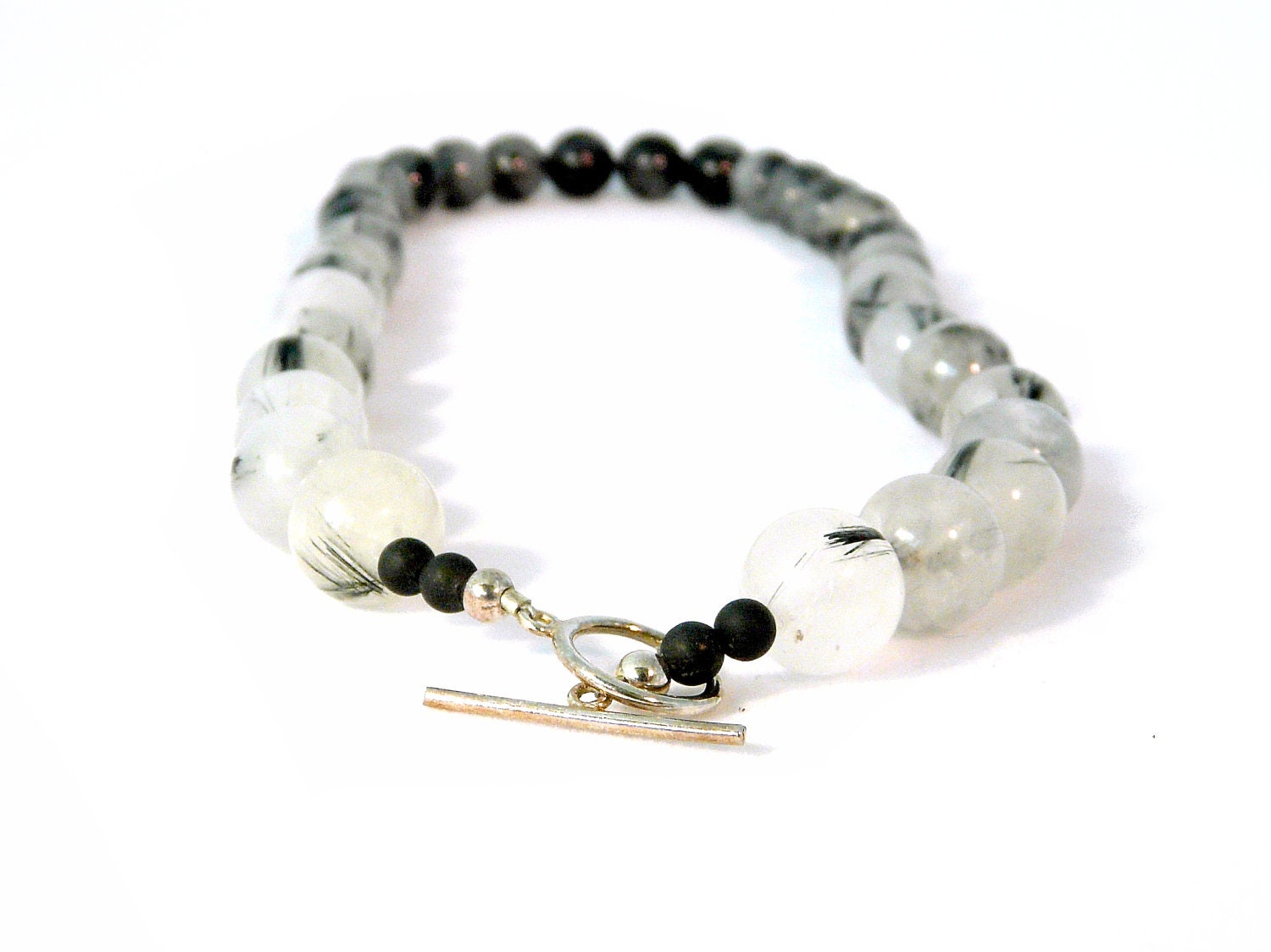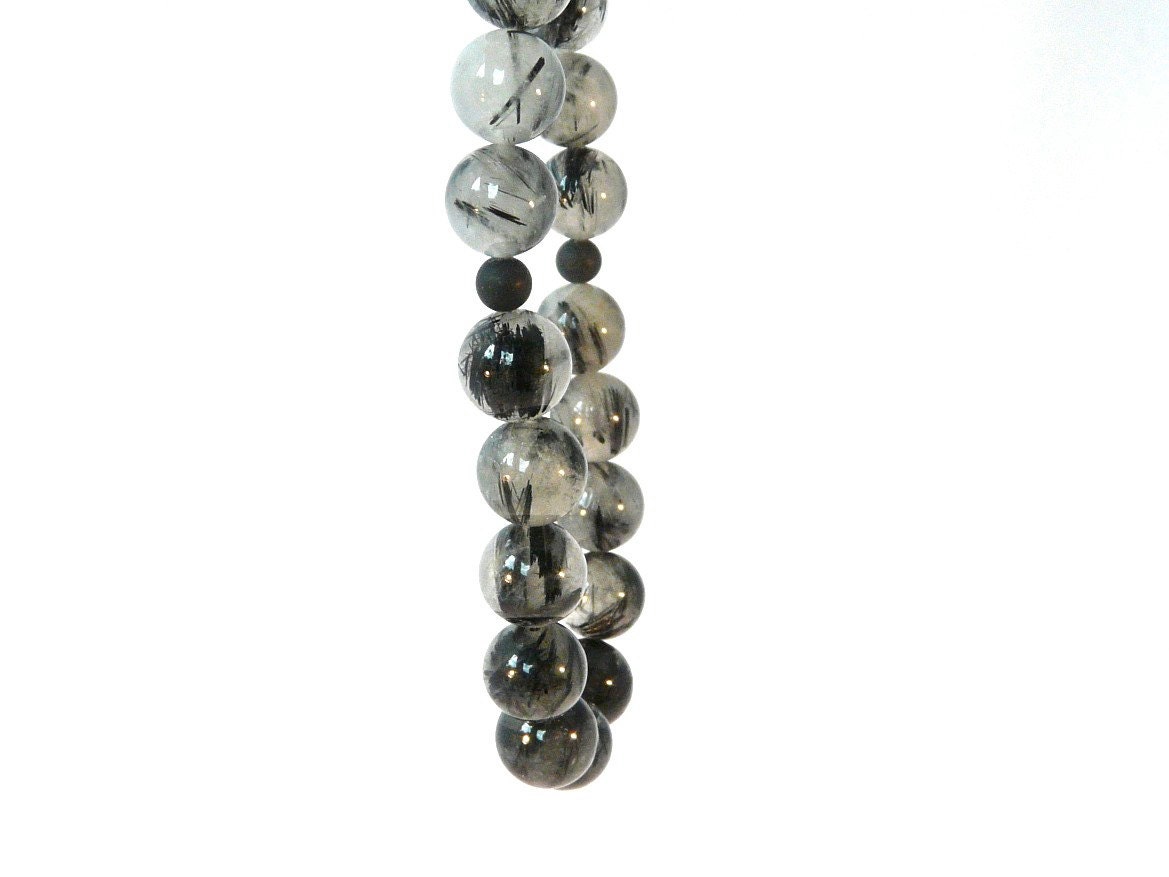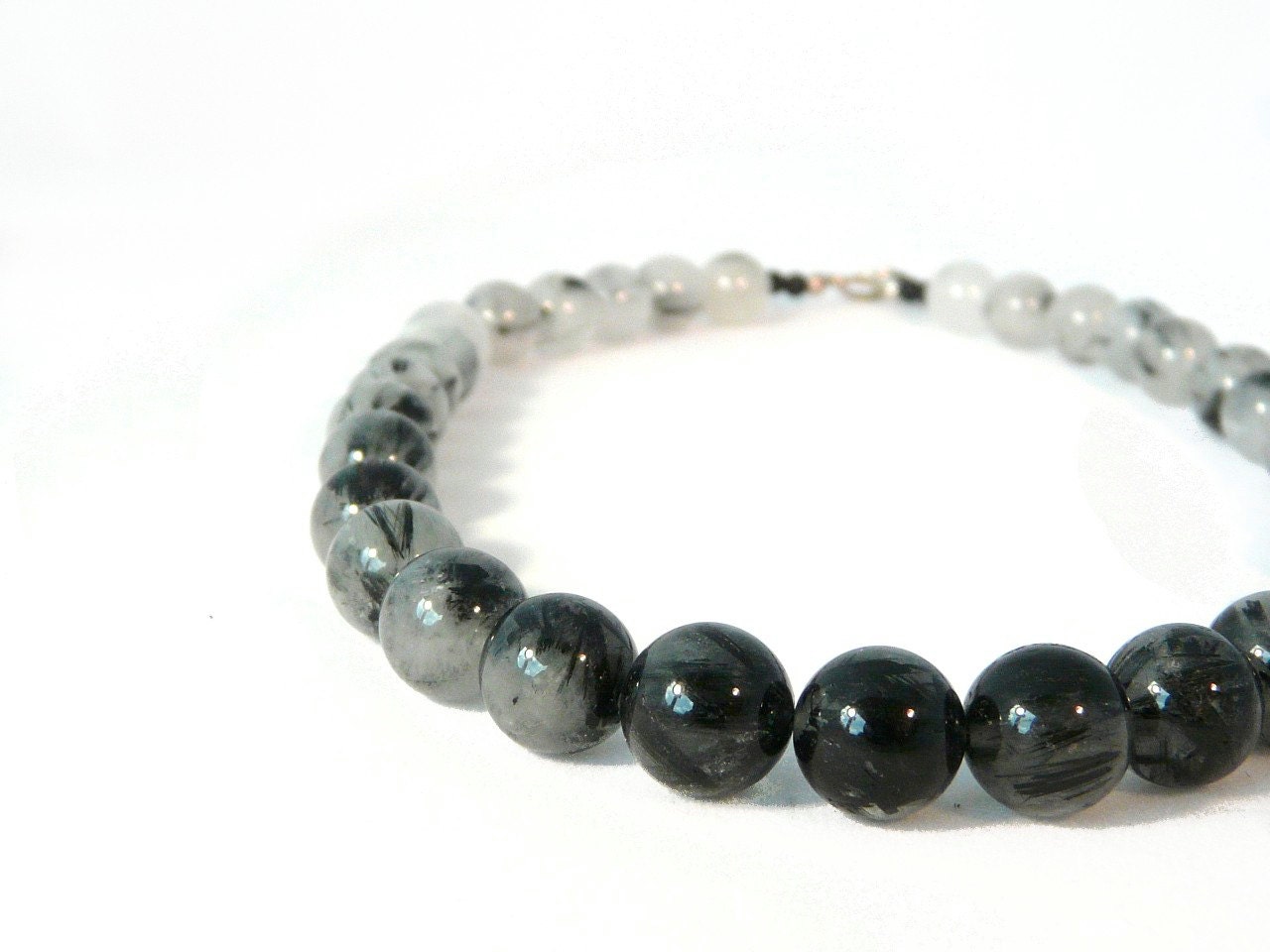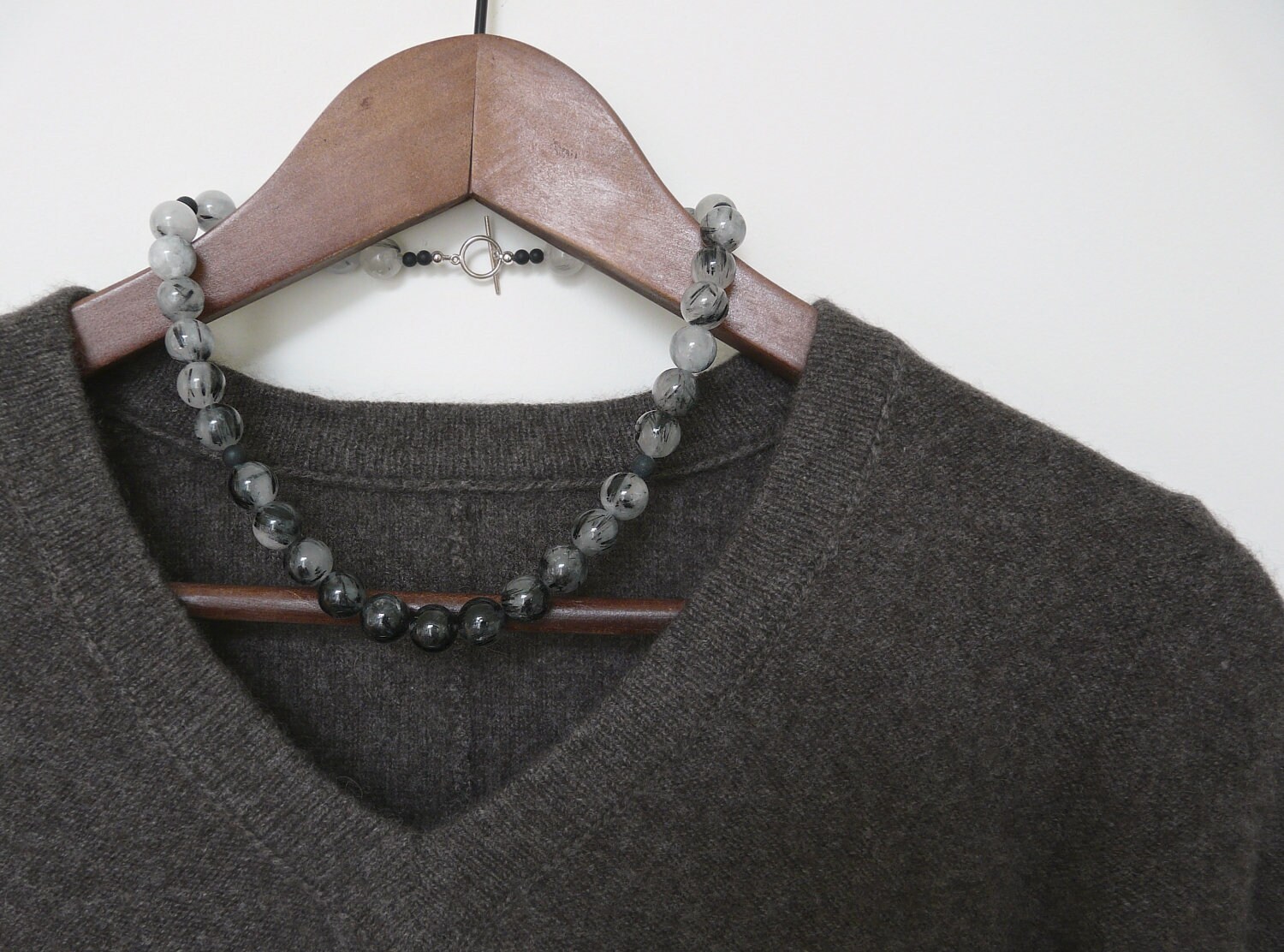 "When I despair, I remember that all through history the way of truth and love have always won." -- Mahatma Gandhi
VAPOR.
When clear Quartz contains inclusions of Tourmaline, we get the wonderful tourmalinated quartz pieces of this necklace. I have arranged these lovely stones in an ombre setting, with the densest tourmaline in the center, and the clearest quartz to the outside. This kind of clear Quartz has slivers of black tourmaline slicing through it. These 10mm stones are perfectly round, and I've added two 4mm pieces of matte agate (my pick for the best stone of the season) part way down. The clasp is a substantial and simple sterling silver toggle. Goes with everything.
Length: 17.5
Properties: This stone is a treasure, for it combines the qualities of quartz and tourmaline. Black tourmaline purifies and cleanses your energies and acts as a protective barrier against negativity. Anyone dealing with difficult people or subject material benefit from this property. Clear quartz is an absorbing, amplifying and balancing stone, and as such is extremely beneficial for healing and harmonizing. It can help concentration and open channels of creativity.
Your handcrafted piece is ready to ship, and will come carefully wrapped in an eco-friendly gift box with tags like one of these: http://tiny.cc/r409j
Please see my section on Policies for care of gemstone jewelry. I recommend that you store this necklace flat without any kinks in the wire.
www.etsy.com/shop/stonesartisanjewelry/policy
Back to my store here!
www.etsy.com/shop/stonesartisanjewelry
VAPOR. black tourmaline quartz ombre necklace with matte agate and sterling silver
---