Spirit Medicine Essences
Red Road Spirit Medicine
Essences for Healing Body, Mind, & Spirit
- Vision Quest - Hanblecheyapi
Crying for a vision
What is your purpose on this Earth?
My Ancestors and all Natives across the North knew of a sacred ceremony that now is little practiced in our busy lives today. This ceremony now seems outrageous and unhealthy, yet some of us brother and sisters still practice it today. What it requires is a Commitment with Spirit. A commitment and Self Discipline to go beyond your limits. Traditionally it is a 4 day Quest in Nature with our Mother Earth. It is 4 days fasting from all food and water in nature, all alone. It is a time to connect with Spirit, with our brother and sister Animals, and our Earth Mother & Father Sky. Ultimately it is a time to connect with oneself to understand and go within to seek visions.
I created this flower essence with the intention of not replacing the sacred ceremony with a simple essence that does not require discipline or commitment, it is simply a way to help wake up yourself up to what you need to do is this lifetime. It is a medicine to wake up your Spirit. It will help remind you what your mission is and your Earthwalk.
------------
Vision Quest Spirit Essence
Supports: Reclamation of Soul Purpose - Why are you here? What is your purpose on this Earth? What is your medicine to share?
Hawk Medicine
Hawk medicine teaches you to be observant and look at your surroundings. Observe the obvious in everything that you do. Life is sending you signals. Life is the initiation. Hawk magic can imbue you with the power to overcome difficult situations in life. The test is your ability to observe the nuances of power lurking nearby. Pay attention! You are only as powerful as your capacity to perceive, receive, and use your abilities. What is called here is an intuitive ability to dicern the message carried within the cry of hawk. The shrillness of Hawk's call pierces the state of unawareness, and asks you to seek the truth. The ancients recognized this magnificent bird of prey as a messenger bringing tidings to our Earth walks, the Good Red Road, from the world of the grandfathers and grandmothers.
Clary Sage Flower Essence
Supports: Spiritual Wisdom
Help you find the purpose for your life and help you move onto a new phase of your life. Assists clearly envisioning what you want for your life, the next step or a project. Being in a state of groundedness. Feeling the power of the earth in one's solar plexus. Clarity and knowing-ness about who one is.
Princess Flower Essence
Supports: Memory of Soul Purpose
It opens the path to healing especially if healing is believed to be impossible. Remember your sacred origins and your purpose on Earth. Creates the desire to manifest harmony and goodwill. As well allows us to be more able to express our royal natures to work in harmony.
Turquoise Crystal Essence
Turquoise symbolizes our source (spirit/sky) and spiritual love for healing and helping. It is known as the stone which connects heaven and earth. Turquoise is known as a stone of protection and communication on every level. Use turquoise at the Throat Chakra, to encouraging communication between heart and mind as well as expressing your desires and dreams. Used in the attunement of the physical plane and connects one with the Spirit World.
Opal Crystal Essence
Known as the stone of happy dreams and changes. The happy dreams rise from the understanding of personal higher potential coupled with the glad acceptance o ones inherent perfection. Happy changes emanate from those events and situations which allow ones aspirations to surface. This mineral is ued to awaken both the psychic and the mystical qualities. It helps one to understand the higher powers of intuition and mysticism and to utilize these powers to enhance personal understanding and personal experiences in the realms of the sacred and avantgarde aspects of being.Used to invoke visions and used commonly during the Native American Vision Quest. As well used in ceremonies of the dreamtime.
Quartz Crystal Essence
Quartz can both draw and send energy therefore it is effective for sending/receiving guidance. Quartz is used for transformation in healing and in all levels of change (mentally/emotionally, physically and spiritually). Quartz is considered the "stone of power". A dedicated healer. Pure white light passes through it easily, leaving all the colors of the spectrum unaltered and giving substance to the argument that Clear Quartz crystals can help balance all the elements needed to make us whole and fulfilled.
Petalite Crystal Essence
Petalite is known as the Stone of Angels. It helps further ones connection with angelic connections, ones connection with the ancient civilizations, and ones alliance with Spiritual Guides and Totem Animals. It is used is Medicine Wheel Ceremonies to provide a safe environment for Spiritual Contact to enhance communication, and to bring peace. As well it is carried during a Vision Quest to bring calm, protection, alertness, and prompt success.
Made from Hawk Medicine, Princess Flower and Clary Sage Flower Essences, Petalite, Turquoise, Opal, and Quartz Crystal Essences
+ Full Moonlight in Fiery Aries, Sunlight, Crystal Medicine Wheel, Shasta Spring Water, Brandy, Amarretto, full moon pipe ceremony, and love.
These Spirit essences were created on the evening of the Full Moon and charged that night with the full moonlight of Aries. I created the Crystal Medicine Wheel just as a Partial Lunar Eclipse appeared in the sky. Around midnight took place an Obsidian Moon Pipe Ceremony, where all the flowers, crystals, and animal spirits were evoked in my traditions. With the Sun rise the essences soaked in half a day of Grandfather Sun's energy.
Crystal Medicine Wheel
Represented the four directions and all its Nahuales on the Medicine Wheel
Direction - Color - Teaching - Element - Plant - Animal - Crystals
East - Red - Spirit - Fire - Tobacco - Eagle and Hawk - Red Jasper
South - Yellow - Growth - Air - Copal - Coyote and Turtle - Citrine
West - Black - Death & Rebirth - Water - Cedar - Bear and Owl - Obsidian
North - White - Ancetors - Mind - Earth - Sage - Buffalo and Raven - Quartz
All Flower Essences were made directly in spring water and infused in Sunlight and Moonlight for 24 hours. Each flower is from my garden and i was guided to use them in my creation of Red Road Spirit Essences. My Crystal essences were also made the same night in the Crystal Medicine Wheel on the Full moon and most of them were made indirectly in spring water (due to the different minerals in crystals). Four of the Animal guides were joined in this Medicine Wheel on this night and later there was another Nahual Medicine Wheel on the Full Moon in Scorpio that was done to infuse the essence and spirit of the 4 Legged and Winged Ones into the medicine.
These Bottles of Spirit Essences are a 2 oz bottle with dropper.
It is made from the Mother essence (Shasta Spring Water & Brandy)
Bottled to a stock essence. (Spring Water & Amaretto) 50% to 50% ratio
Usage: Take from 1 to 13 drops DAILY of your essence. Using less over an extended period of time is the way it works.
Combined Shipping -
Buy up to 4 Essences at a time and get the Standard Rate of Shipping for One Essence (USA). Please contact me thro a Convo to make this change in shipping if interested.
Find all my 13 Red Road Spirit Medicine Essences in my shop Spirit Medicines
https://www.etsy.com/shop/SpiritMedicines?section_id=13510816
Comes in Pretty Mesh Bag and with an Info Description Card of Essence and Quartz Crystals.
Made with Healing Hands of Tijax
Matiox Chawe
To all my Relations
Made with Love
Xochi
---- Shipping ----
USA - USPS Priority Mail with Tracking Number
Your purchase will be gift wrapped & sent in a flat rate priority box
Estimate Arrival 2-4 days within USA
Shipping charges include shipping, handling, Packaging, Etsy fees, and Paypal fees.
International - USPS First Class Mail
Your purchase will be gift wrapped & sent in a recycled box
Estimate Arrival 2-6 weeks
Shipping charges include shipping, handling, packaging, Etsy fees, and Paypal fees.
Learn more about the shop and process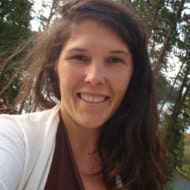 Ellie Stahl
Vision Quest - What's your purpose? - 2oz Red Road Spirit Medicine Essences
---
Overview
Handmade item
Materials:

princess flower essence, clary sage essence, hawk totem, quartz crystal essence, petalite crystal essence, opal crystal essence, turquoise crystal essence, full moonlight, sunlight, spring water, brandy, amaretto, prayer

Ships worldwide from

United States

Feedback: 399 reviews
Favorited by: 57 people
Listed on Jan 14, 2017
553 views