ø¤º°`°º SAVE MORE ø¤º°`°º
ø Shipping Cost is USD$0.10 EACH for the Additional Items.
_.__.__.___.___._____.______._______._________.
Over 400 varieties to fill your garden, feel free to visit
https://www.etsy.com/shop/seedsshop
_.__.__.___.___._____.______._______._________.
Name: Rapeseed Oil (yellow flowers)
Quantity: 900 Bulk Seeds/per bag OR 100 grams(approx. 26000 Seeds)
Description: Rapeseed, also known as rape oilseed, is a flowering annual related to the mustard family that is cultivated for seeds that are used in a wide variety of applications. Rape plants bloom yellow blossoms in the summer, and seed pods are harvested in the fall. Rape seeds are used for human and animal food supplies, biodiesel and mechanical lubricants. One varietal is more widely used to produce canola oil for cooking. Rape is also grown as a cover crop in the winter to protect and enrich the soil. Rape seed is typically grown and harvested in vast commercial quantities.
How to grow:
1. Sow rape seeds in March or April in a ratio of 2 to 3 lb. of seed per 1/2 acre. Bury the seeds at a depth of 1 1/2 inch in moist, but not wet, soil. Sow the seeds by hand, or use an electric seeder.
2. Water rape plants three to five times in the growing season after the initial planting irrigation. If there is greater-than-normal rain fall during the season, cut back on watering; if there is less rain, add irrigation. The goal is to keep the soil moist at lower depths, but not consistently wet.
3. Fertilize rape plants only as needed to correct known soil deficiencies either before planting and/or in late spring.
4. Harvest the seed pods from the rape plants in late August or September, as they swell and then turn brown. Remove the seeds from their pods and process them in keeping with their ultimate use.
Learn more about the shop and process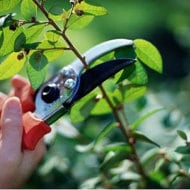 Ka Man Leung
900 Organic Heirloom Seeds Rape Oilseed Brassicacapestris Dwarf Essex Rapeseed Oil Vegetable Garden B0012
---
Listed on Apr 1, 2017
2195 views