Pinterest 101 "Creating Interest In Your Pinterest" - A Guide for Efficient, Effective Communication on the Pinterest Social Media Platform

This guide is more than 20 pages in length, and is filled with information about Pinterest. We go beyond the "How To's" included on the Pinterest site with suggestions which will aid you in developing the most productive Pinterest profile, boards and networks you can.

Then we go well beyond what any other marketing agency is currently providing on "the unseen" within Pinterest - something that can only be understood through actually working the site and gaining experience hands-on. This includes insights, techniques, tips and tricks which will show you Pinterest is FAR from an innocuous bulletin board of pretty pictures. Pinterest actually does have the potential to become the LINCHIN in your marketing program, when used as directed within our guide. Hang on to your hats - have some patience, for the guide in mostly text - and give yourself the time to digest the information and know that you will have some work - fun work - to do ahead of you.

In the meanwhile - why not Follow us on Facebook and Twitter, and Pinterest? When we get a new insight or come across interesting news, we share it there.

~~~~~~~~~~~~~~~~~~~~~~~~~~~~~~~~~~~~~~~~~~~~~~~~~~~~~~~

In March 2012, Pinterest became the third most popular Social Media platform in the United States, following Facebook and Twitter - Everybody is interested in Pinterest!

As an Etsy seller, we may wonder how we can use Pinterest to engage our current clients and reach out to others in our target market. Pinterest seems so simple that, inside, we KNOW there has to be more than meets the eye to navigating the platform.

There is! Navigating Pinterest effectively is certainly more complex than Twitter, and though the developers have included much of the information needed to begin Pinning, many subtle points are difficult to know intuitively.

Build Your Own Business can help you get started on the right track, with our guide "Pinterest 101- A Guide for Efficient, Effective Communication on the Pinterest Social Media Platform"

Our guide covers the following topics and more:

- Completing Your Profile - Why it is important to fill out your profile, and a synopsis of the information you will include
- Sourcing/Crediting Images - Whether you are uploading your own images, Pinning from the web, or Repinning within Pinterest, there are considerations you should be aware of when considering "To Pin or Not to Pin."
- Quality Descriptions - You've Pinned a beautiful Image, but that's only the begimning of a beautiful Pin!
- Cover Images - Creating an intriguing page by selective use of Cover Images for your boards
- HashTag and Ampersand Use - As with the Twitter platform, these often-overlooked tools will help your pins be found
- Pinterest Ettiquette - Tips for being well-received on Pinterest and interacting with other Pinners
- Developing Your Network - "Build it, and they will come." Not so with social media. Developing a viable and quality network takes a concerted effort. We'll provide suggestions and information on how to seek out quality contacts and deal with low-quality providers such as spam artists
- More!

You will receive the guide in PDF format delivered to your Paypal email address. You will need an updated version of Acrobat Reader (a free program you can download from the web) installed on your computer to read the file. Guides are usually emailed within 24 hours.

Of course, Build Your Own Small Business is active on Pinterest. Visit our profile at Pinterest.com/BYOSmallBiz to see how we utilize the site


Thanks for your time in considering our business tools. We look forward to working with you!
Learn more about the shop and process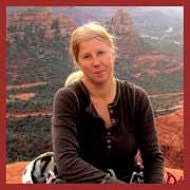 Terrie Marcoe
Pinterest Guide - Tips, Tricks and Insights for Effective Communication on the Social Media Platform
Listed on Aug 18, 2016
1600 views