This is a fabulous single BUTTON issued by Canada and preserved as the tiny work of art which it is.
It is a depiction of the lovely Queen Elizabeth on the occasion of her wedding
this is a 1" sized BUTTON
As a BUTTON it is perfect for your hat, coat, messenger bag, purse, notebook cover, wherever a small statement or bit of art is needed. Spruce up your cloth recycling bags to make them your own! Use them to decorate packages or tuck into gifts.
this button can also be made up as a MAGNET
http://www.etsy.com/listing/89789562/add-a-magnet-and-transform-your-button
If you choose the MAGNET feature they would be great to jazz up a fridge, filing cabinet, locker or any other place, which needs a little brightening.
Please excuse any glare from the camera. The buttons themselves are free from any glare spots.
"John Cabot (known in Italian as Giovanni Caboto; c. 1450 – c. 1499) was an Italian navigator and explorer whose 1497 discovery of parts of North America is commonly held to have been the first European encounter with the continent of North America since the Norse Vikings in the eleventh century. The official position of the Canadian and United Kingdom governments is that he landed on the island of Newfoundland."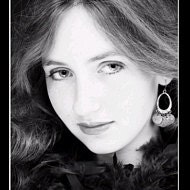 Maddie
Canada John Cabot Ship 1inch Button Vintage Postage Stamp 1949
---
Shop similar items from sellers around the world