Robot with heart? Could this be?

Yes, it be truth! Robot can see soul with eye made of heart, more now than ever before. Righteous gear engage in forward time motion with full heart intact.

The set includes 1 x Eye Heart Robot Magnet (approx. 5.5 Inch) and 1 x 1 Inch heart button featuring original art by swiggins.

Eye Heart Robot is printed on durable vinyl, applied to magnet paper and meticulously cut out by hand.

Packaged in red, white, black and sealed neatly in a clear resealable plastic bag.

Friend of you and me!

Copyright © 2012 Sincerely Swiggins. All rights reserved.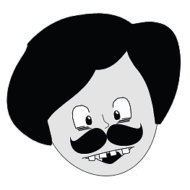 swiggins
Listed on Nov 12, 2016
181 views