"... a stupid mistake of four hundred and ten lire.... And nobody realized, only I know about it, and you're the first person I've told: keep it to yourself and don't forget!
Over all these years, you know what that mistake ... has become? Billions! Billions! Half the city is built on these mistakes! Half the country!"
From La Notte dei Numeri (Numbers in the Dark) by Italo Calvino in which a boy looking around a huge office building meets an old accountant who now works with computers but reveals to him an undiscovered arithmetic error made back in one of the company's early paper ledgers with startling consequences.
Other inspiration comes from a vintage miniature accounting notebook (La Capitalisation) purchased from lovely Etsy shop
http://www.etsy.com/shop/petitbrocante
I have scanned the notebook's cover and some of the pages inside to create this little notebook.
I have used paper found in my own office, in old boxes, forgotten and unused, often yellowed by the years.
This notebook is made to order so paper and designs may vary (cover and general theme remain the same)!
Notebook is 5.5" x 3.5" approx. (14 x 8.5 cm).
There are 32 sides to scribble on!
Pages are stitched together with green thread.
Cover paper: 200 g, light yellow, acid-free, chlorine-free, FSC-certified
Learn more about the shop and process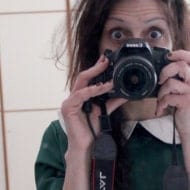 Fabiola
Vintage Inspired Notebook - The Accountant's Mistake
Listed on Sep 14, 2014
2145 views