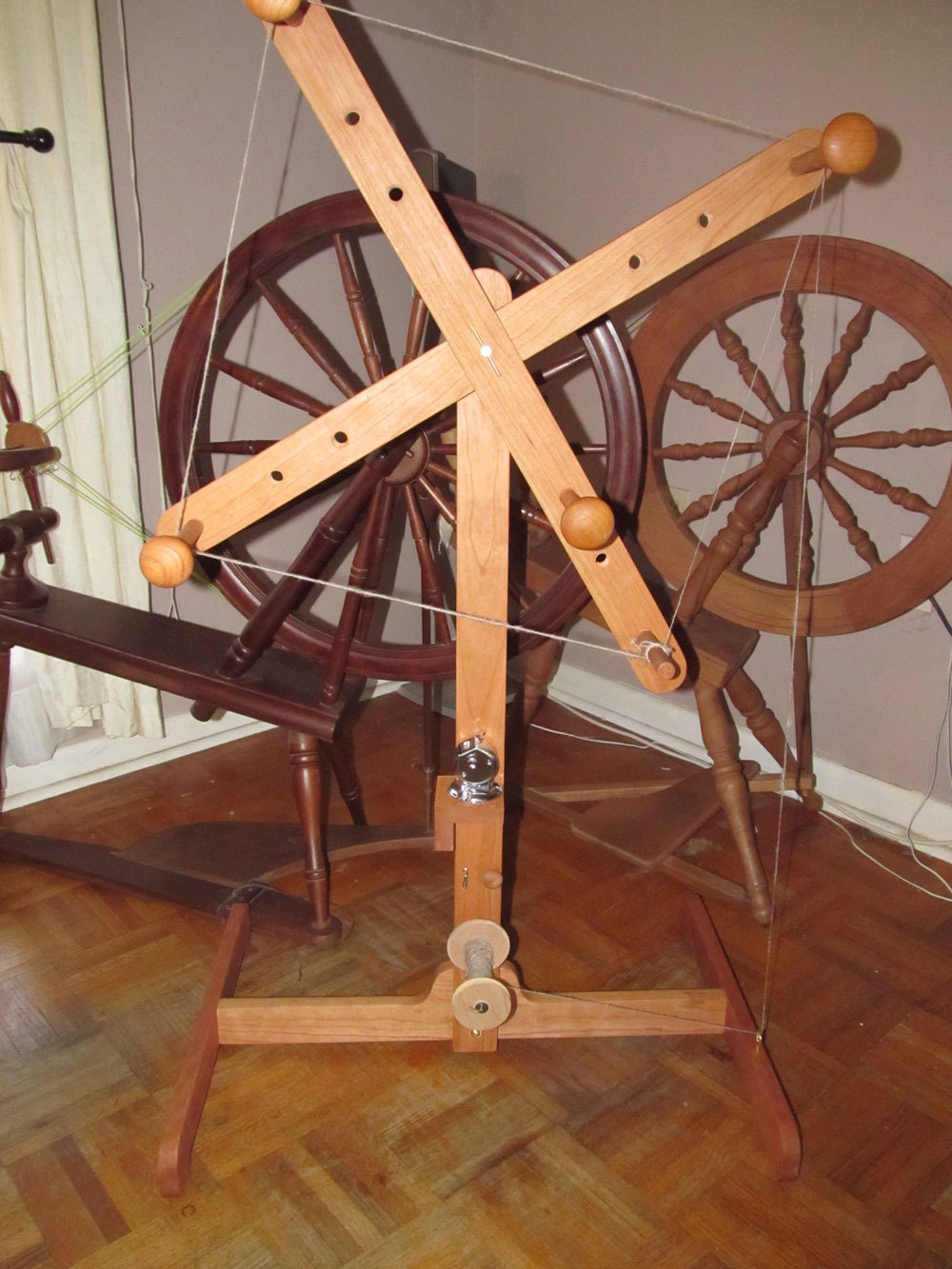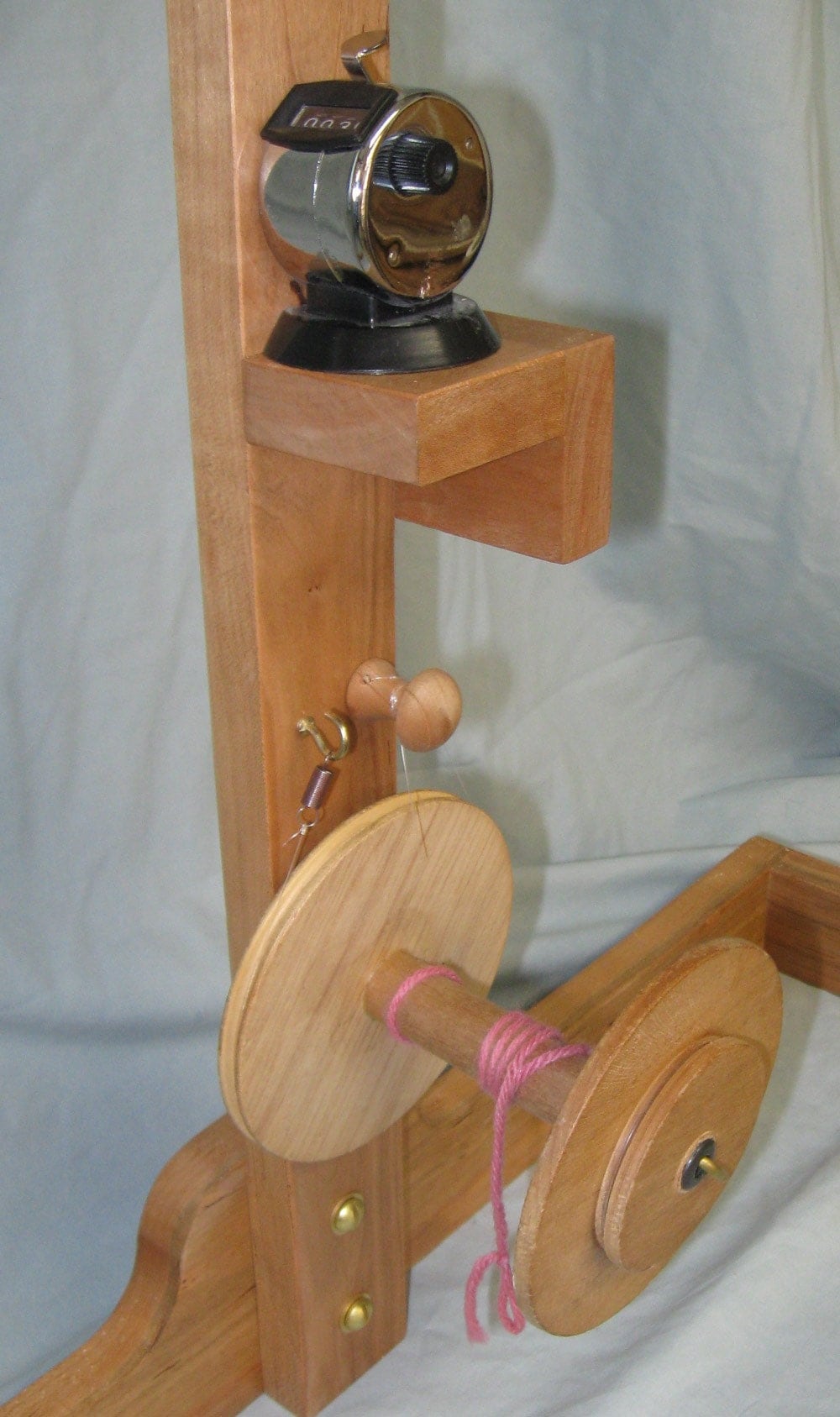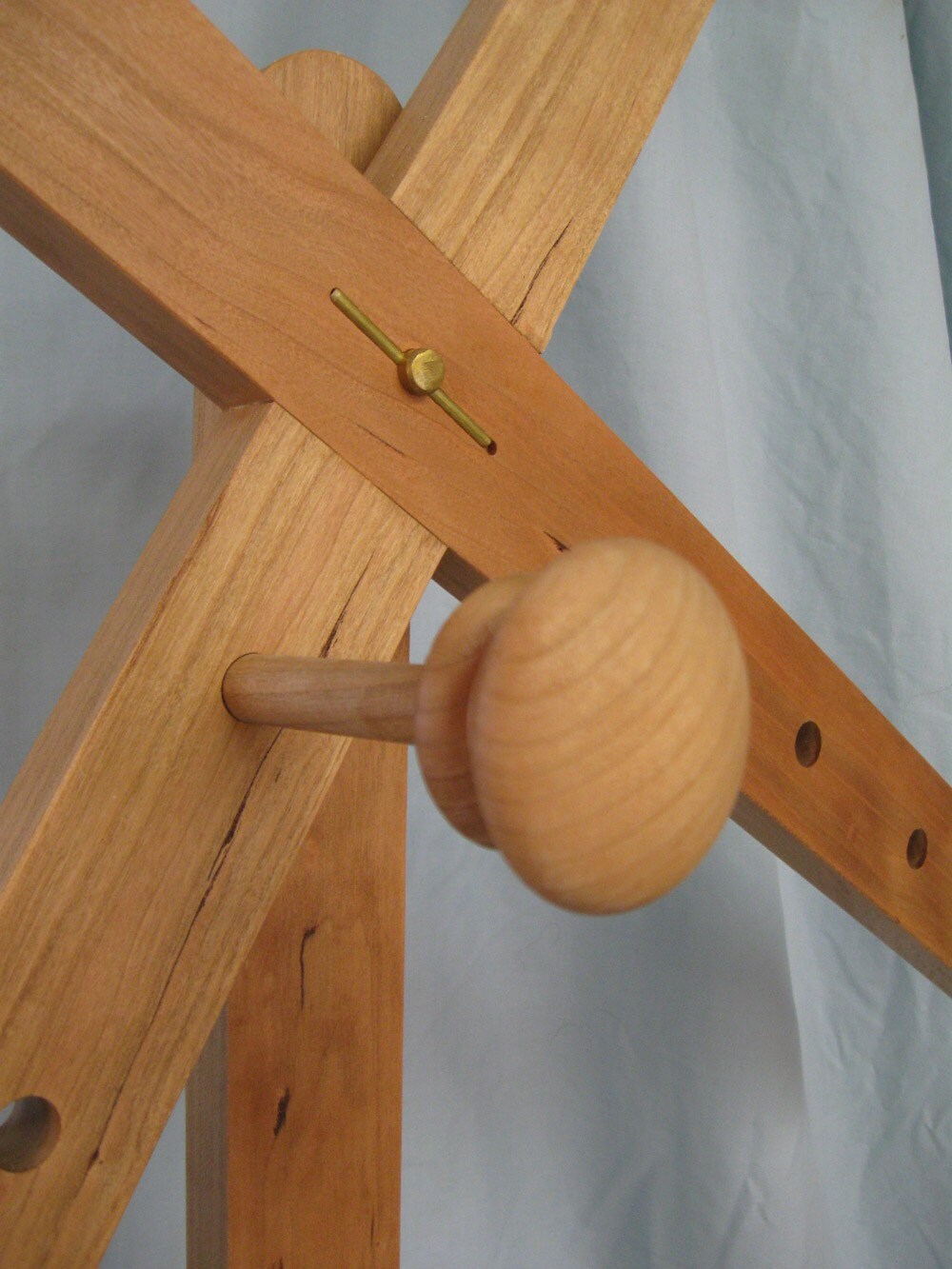 Each piece of wood for these wonderful winders is hand-picked, shaped, and carefully fitted together to make sure they have long useful lives. This is the most beautiful piece of wood we could find. Finished in Tung Oil to bring out its beauty, it has been described as furniture quality. The length of the skeins is adjustable at preset sizes of 1, 1.5, and 2 yards. Tensioned bobbin holder specially made to make winding your yarn easier and more even. Brass is used to enhance the beauty of the winder. Stand is 34 inches tall, feet 28 inches wide to give good balance to the unit. The elegance of this wood has to be appreciated in person!

The pegs screw into the winder to ensure they do not fall out during operation. The footings are are designed to have four contact points with the floor for more stability. One peg has no knob to allow for easy removal of your skeins! Beauty and ease all in one package!

The counter counts each rotation to the winder, allowing you to easily count the number of yards on the winder. The counter is mounted on a hinged holder to allow it to moved out of the way if you want to rotate the winder in the opposite direction. The counter – made with an all metal interior – should last for at least 5 million counts.

It is suggested that you apply a nice paste wax to the threads to make them easier to use. The whole unit only needs an occasional rubdown with Tung Oil to maintain the beauty of the wood.

Of note, we will SHIP ONLY BY UPS, so we will need your deliver address please.
Cherry Wood Yarn Skein Winder
---