ø¤º°`°º SAVE MORE ø¤º°`°º
<Shipping Cost is USD$0.10 EACH for the Additional Items.>
_.__.__.___.___._____.______._______._________.
Over 450 varieties to fill your garden, feel free to visit
https://www.etsy.com/shop/seedsshop
_.__.__.___.___._____.______._______._________.
Name: Dahlia (Mixed)
Quantity: 300 Bulk Seeds/per bag OR 100 grams(approx. 12500 Seeds)
Height: 12 to 60 inches (30 to 180 cm).
Growing Region: Zones 3 to 10.
Flowers: Summer to first frost.
Flower Details: Purple, violet, yellow, red, pink, white. May have large flowers. Often have double flower heads.
Foliage: Blue-green. Ovate. Serrated.
Sow Outdoors: Seed: Cover seeds. Two weeks before last frost. Spacing: small species: 12 inches (30 cm); larger species 20 to 36 inches (50 to 90cm).
Sow Indoors: Pots. Germination time: one to three weeks. Temperature 68°F (20°C), ten weeks in advance. Transplant outdoors in mid spring, well after any chance of frost.
Requirements: Full sunlight. Soil pH 6 to 7.5. Deep soil. Humus rich. Add bone meal. Low nitrogen. Provide support. Occasional feed with bone meal. Pinch tips. Deadhead. Bring tubers indoors for the winter in areas of frost. Propagate: dividing in autumn.
How to grow:
Dahlia can be grown from either seed or tubers. the seeds of Dahlia should be lightly covered once sown (before the last frost of spring). Ideally Dahlia should be planted into an area of the garden that is sunny; spacing depends on variety, small (30cm), medium (45cm) large (65cm). They like a soil that is of pH6 to 7.5, and is enhanced by the addition of bone meal and humus, and low in nitrogen.
Seedlings of Dahlia can first be grown indoors for later transplanting. They should be started about 10 weeks before they are due to be put outside in the middle of spring. It normally takes from one to three weeks to germinate in individual pots at about 18C.
Learn more about the shop and process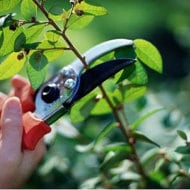 Ka Man Leung
Heirloom 300 Seeds Dahlia Dinnerplate Dinner Plate Lilac Time Red Violet Mixed Colors Flower Garden B2051
Listed on Oct 25, 2016
11642 views