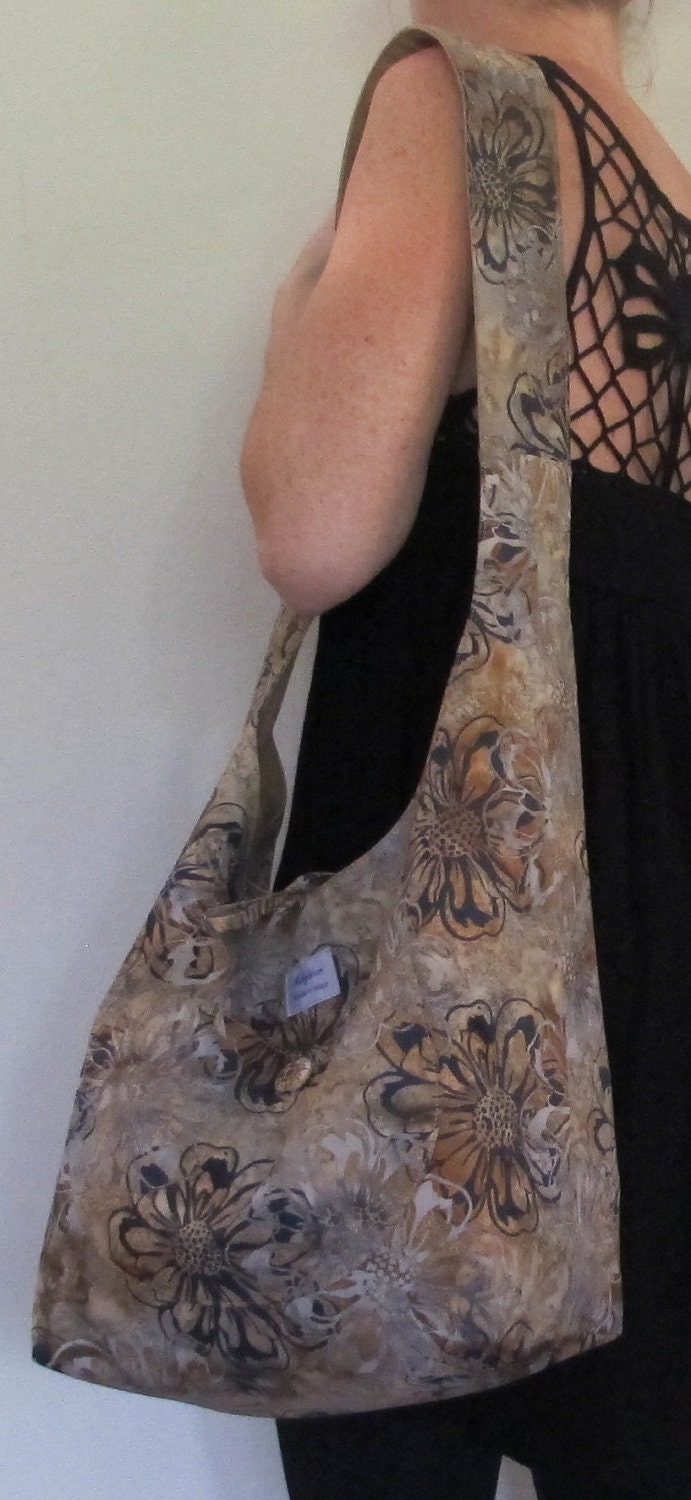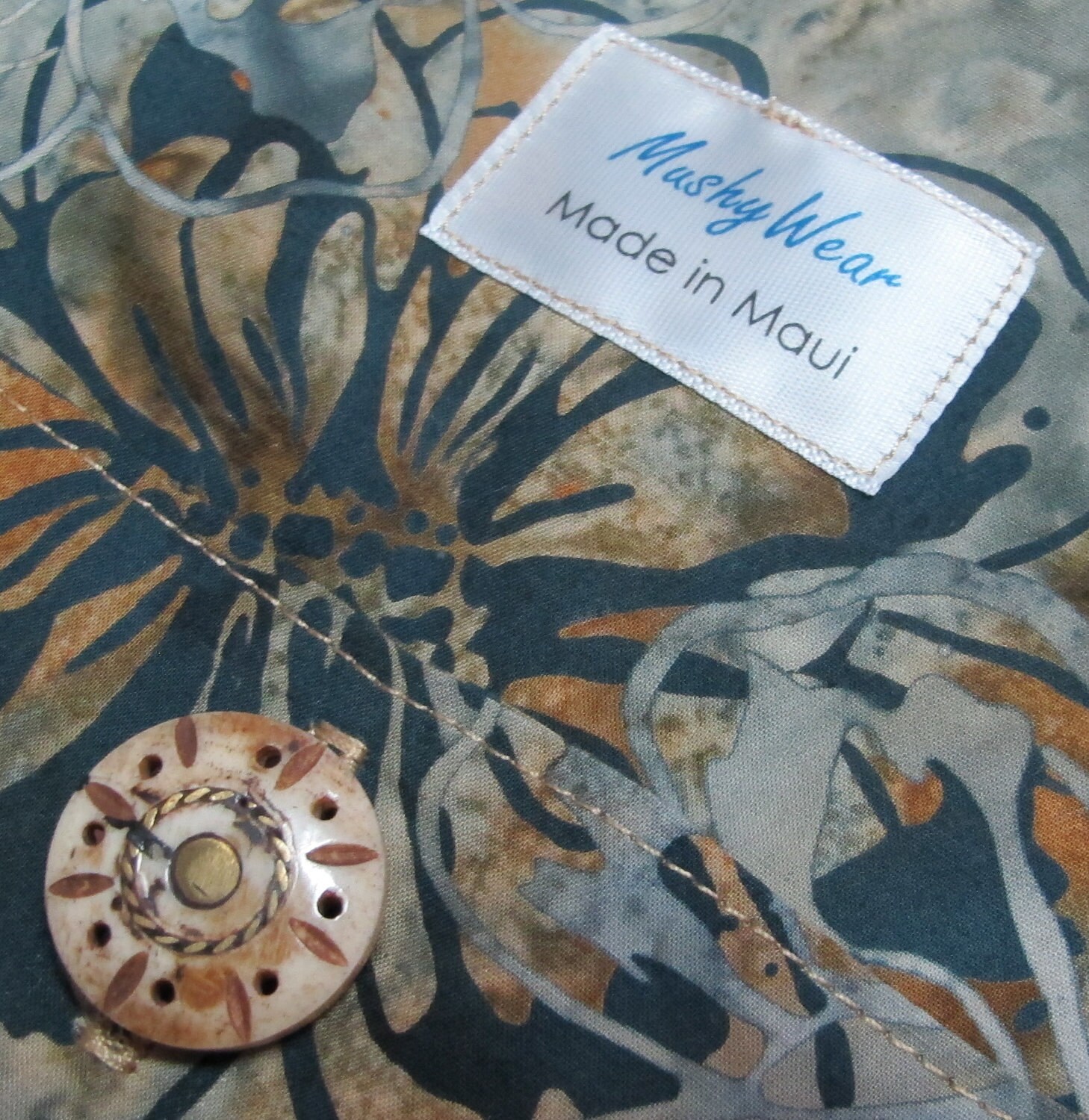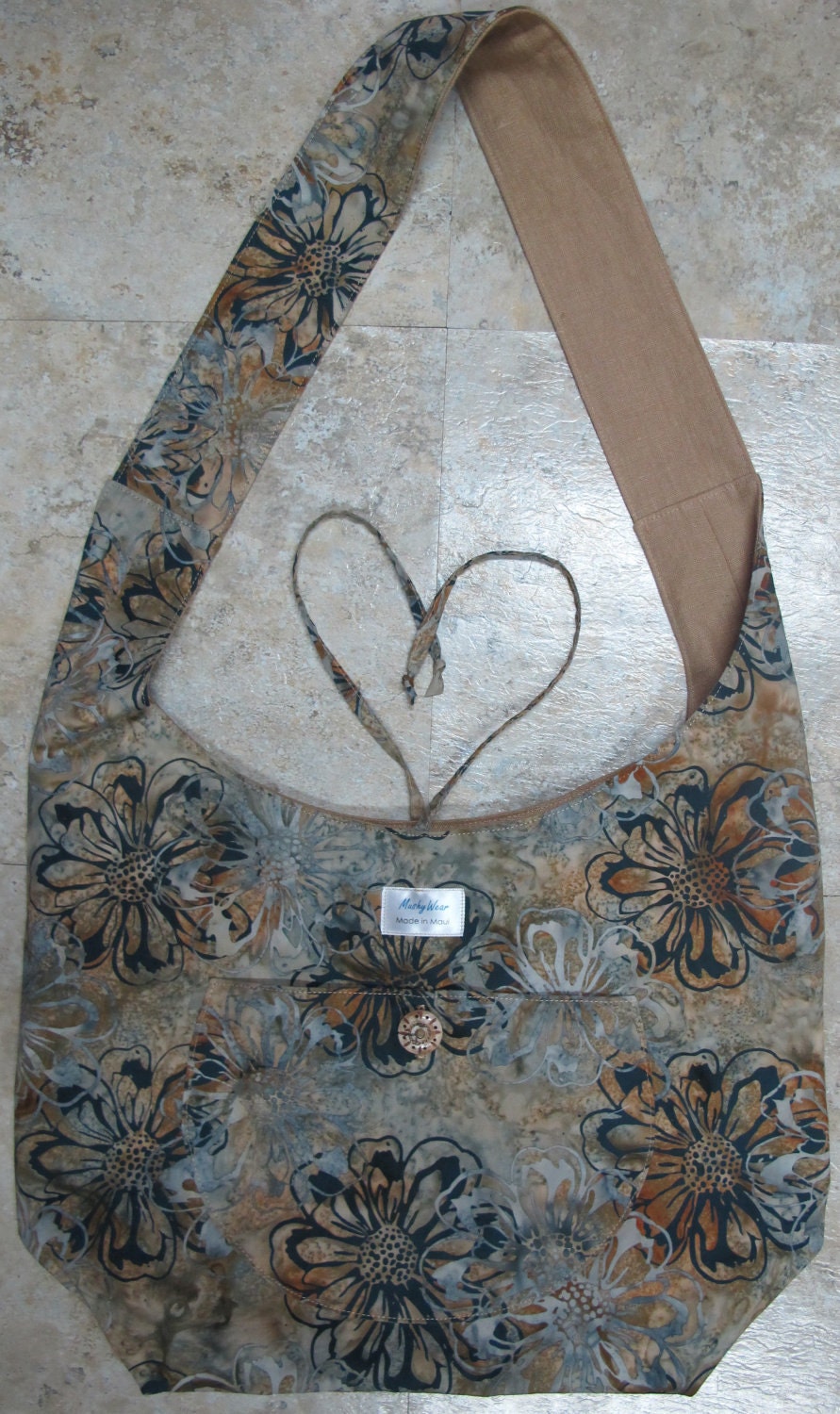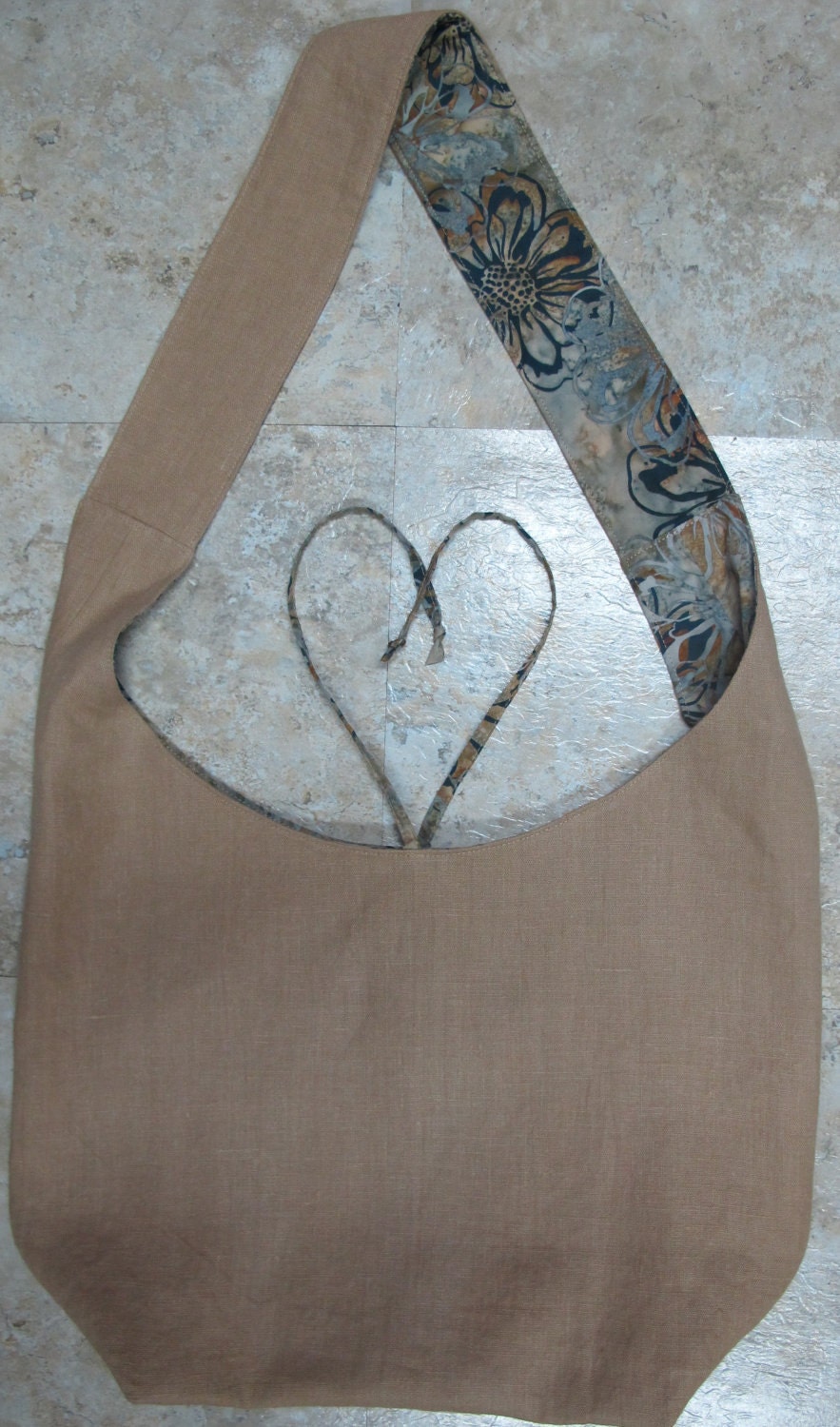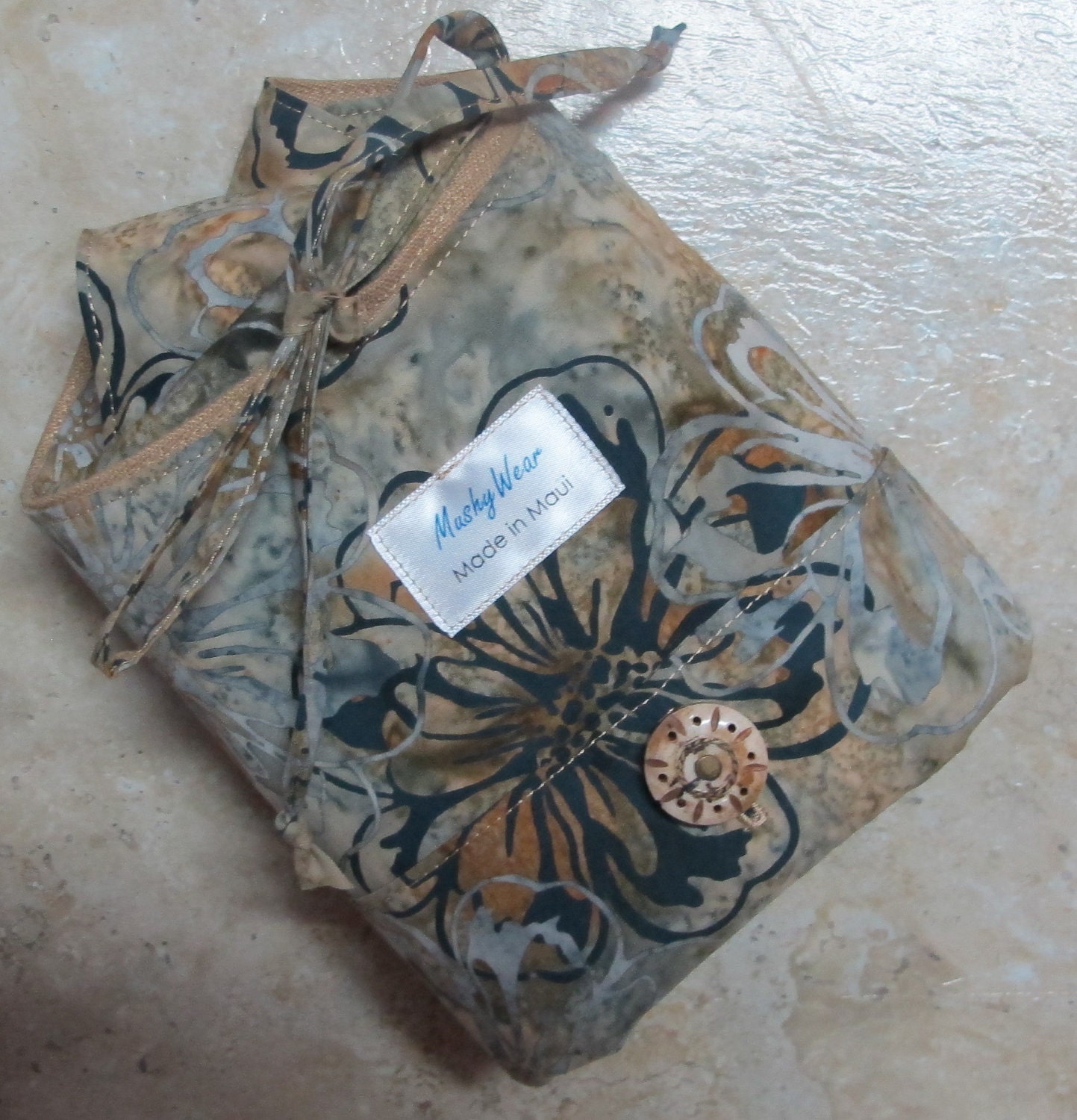 Two Bags in One! Completely reversible with no exposed seams!

What a spectacular bag! It has a very interesting, yet subtle combination of golds, jade-like blues, and greys in the floral batik print. Be sure to check out the close-up picture which shows a more accurate representation of the colors in the print. How about using this bag to visit the local farmer's market, to carry all your little one's essentials, or to make a quick trip to the beach or park for some R&R?

One side of the bag is made from a mid-weight 100% linen in tan and the other side is a 100% cotton batik with a floral print throughout. There is one pocket on the batik side with a functional button. This bag has also been interlined with an additional layer of fabric to give it more weight and body. The bag is reversible with a tie closure. The handle has a thin layer of cotton quilt batting about 8 inches long, located where it wraps over your shoulder, making it more comfortable when carrying a heavy load. The fabrics have been pre-washed, so the bag can be machine washed and dried without fear of shrinkage.

The approximate dimensions of the bag, not including the handle: 12-14 inches high, 12 inches wide, and 6 inches deep. The handle is approximately 15 inches tall, 30 inches from end to end, and 2.75 inches wide.
Reversible Crossbody Bag Desert Bloom
---