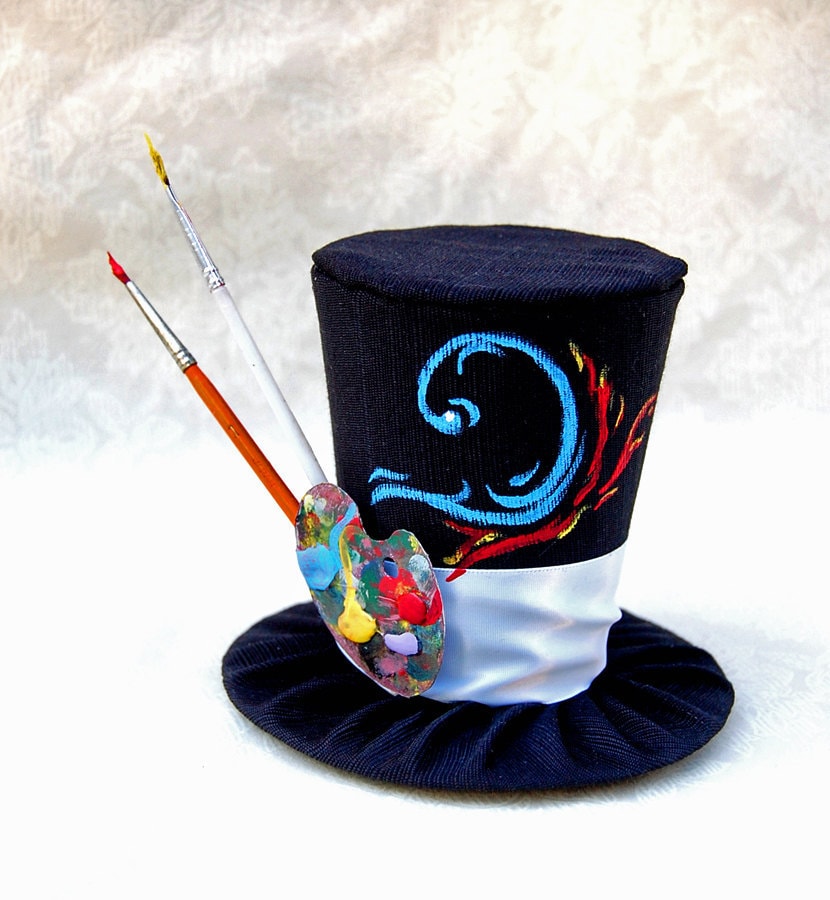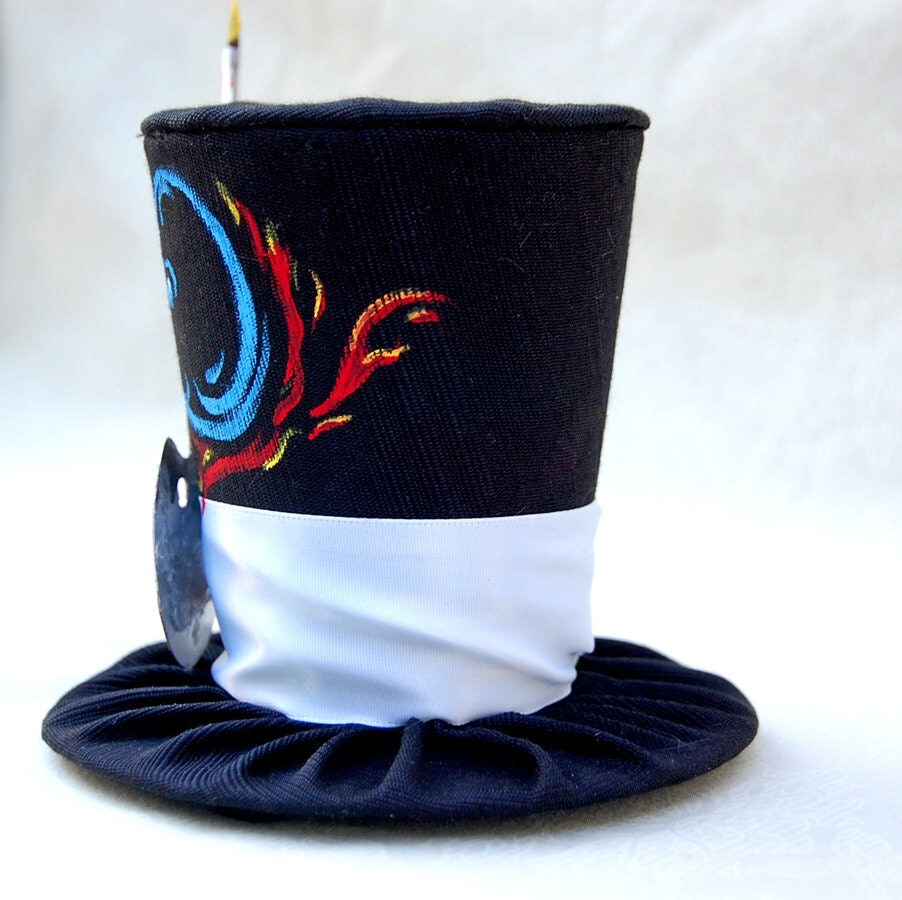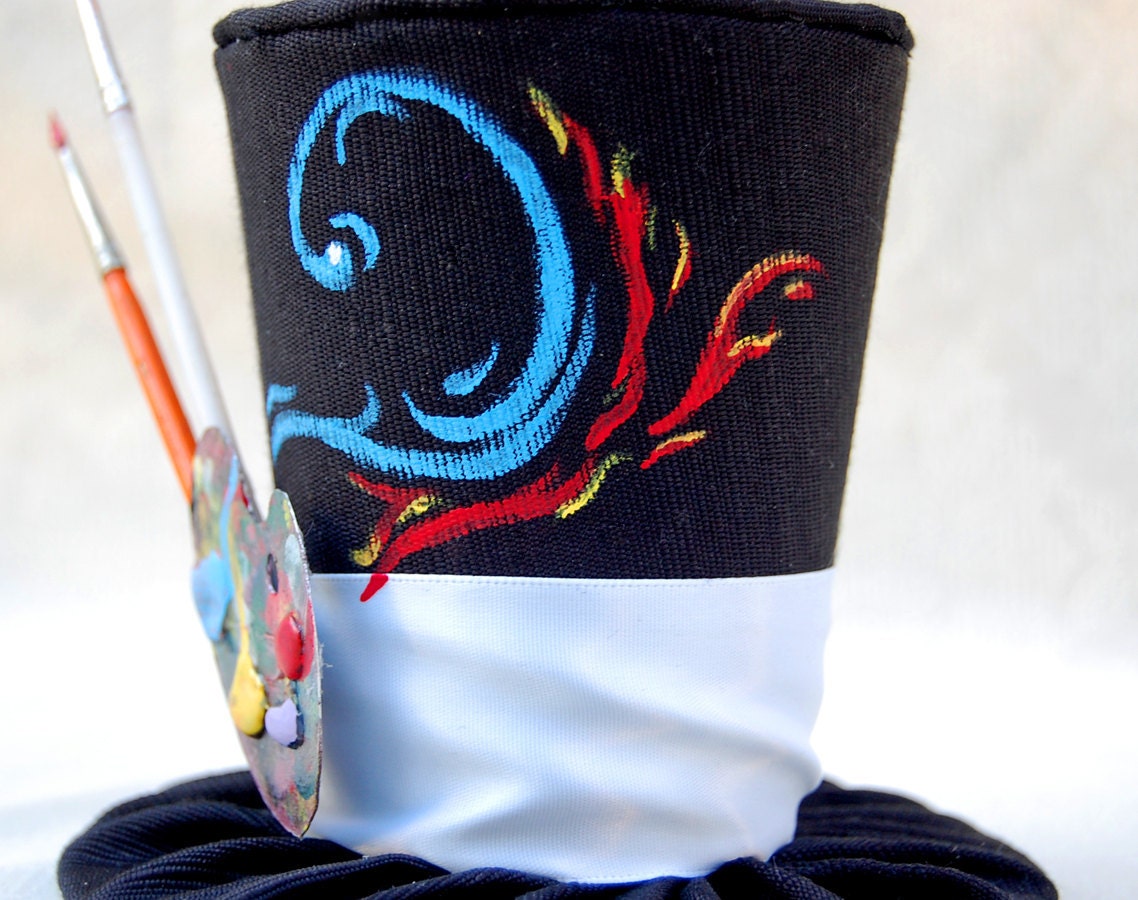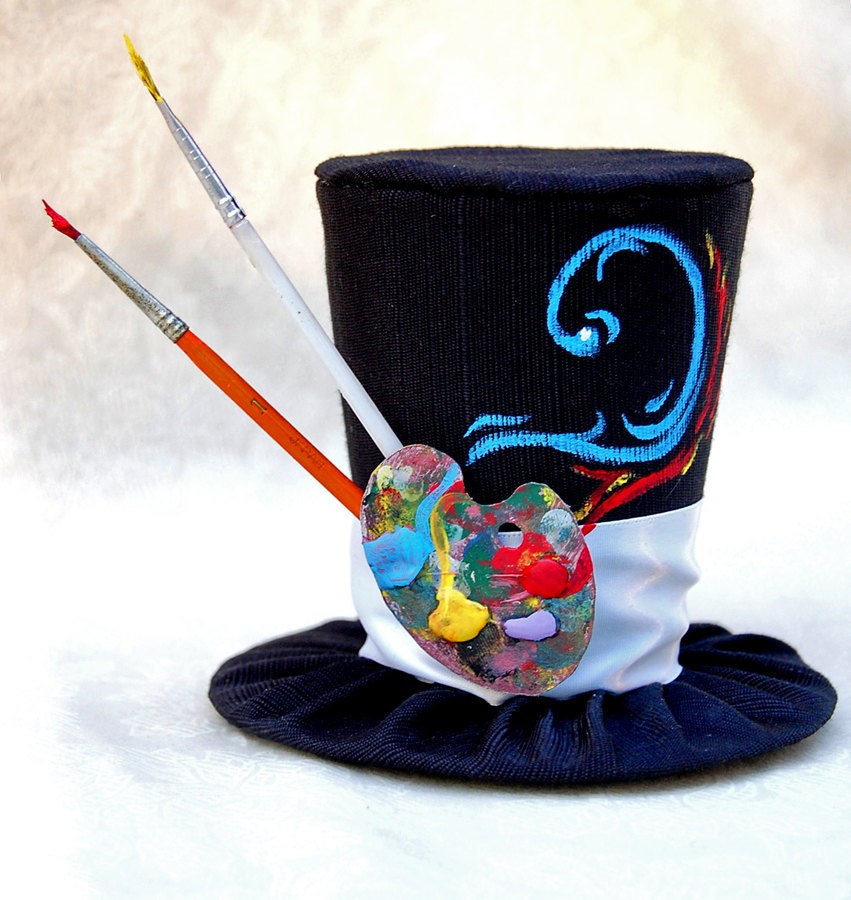 *********** CHECK OUT THE ALL THE HATS WE HAVE FOR SALE IN OUR SHOP:
http://www.etsy.com/shop/littlecasaroo
***********
This Artist Tiny Top Hat is a unique and beautiful way to show your love for art in the form of an interesting little hat!
It has a black elastic headband and a removable clip (for extra stability) attached to the bottom enabling you to wear it on your head.
Here at Tiny Top Hats, we're all about bringing art to life, and so that's what we wanted to symbolize by this hat. This is for all the artists who bring their art to life every day :)
**Please note, the paintings on the front will vary slightly as we paint every hat by hand, and the paint brushes will have different colored handles. This just means your hat will be one of a kind :) ALSO we use a slightly different black fabric now than the one pictured. It's still beautiful though, just a slightly different pattern :)**
This hat and all of our hats are made completely from scratch by me and my crew, and we take a lot of pride in what we do! We use a lot of upcycled materials, and try make hats as unique as the people that wear them :)
****
How to wear our hats: We intend for you to wear the elastic headband *BEHIND* your head (under your hair if you have long hair), not under your chin. It will be tight under your chin so we do not recommend wearing it that way!!!!
****
Shipping: I try to ship our hats immediately when you purchase them. They will usually arrive within 2-4 business days within the USA.
I am more than happy to ship our hats worldwide, and do so on a regular basis. However, if you do not live in the USA, please note our shop policies before purchasing, as there are important things about worldwide shipping that I want to make sure you know :)
--
Altering the method of wearing the hat: We can put *certain* hats on two alligator clips or a ribbon for an additional fee, just send me a message if you have any questions or would prefer a different method other than an elastic headband.
--
Custom hats: We love making custom hats! Please contact us to help spice up your cosplay, make a fashion statement, or complete the look you've been dreaming of for your wedding! You're one of a kind, so shouldn't your Tiny Top Hat be too? :)
Tiny Top Hat: The Artist - Red Blue water Fire Paint paintbrushes brush artistic palete unique beautiful hand painted handpainted party
---
Shop similar items from sellers around the world