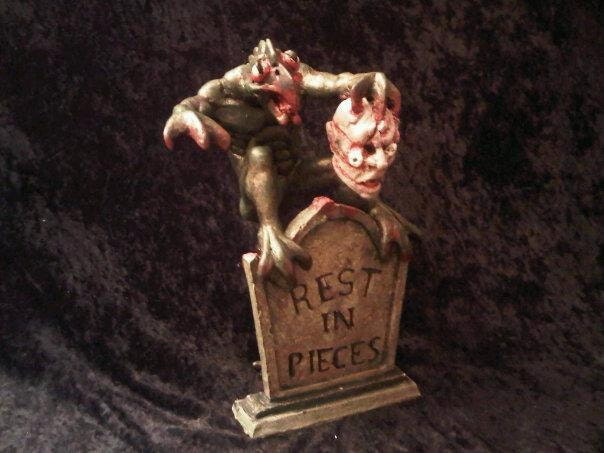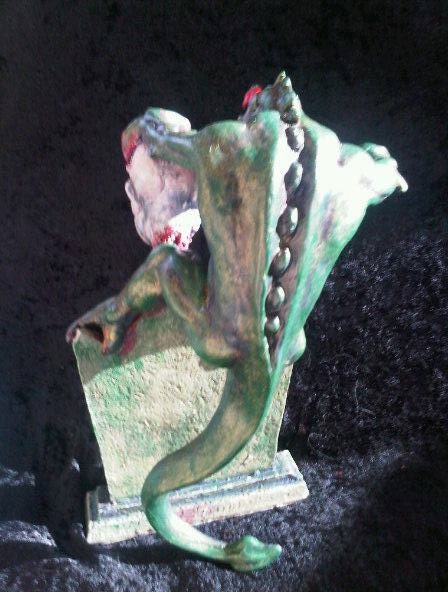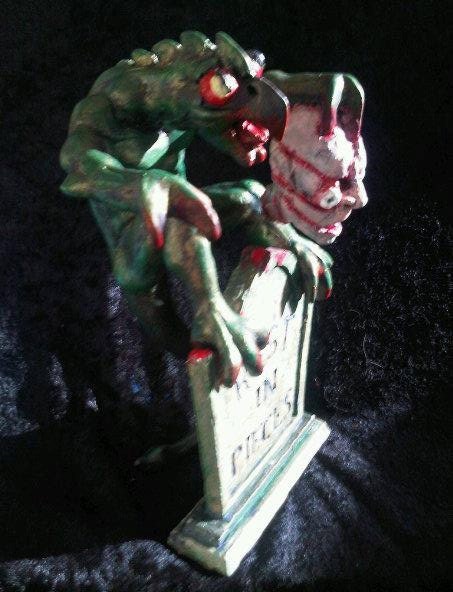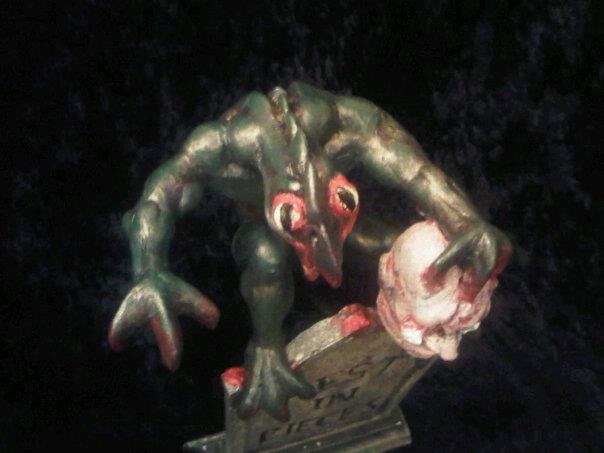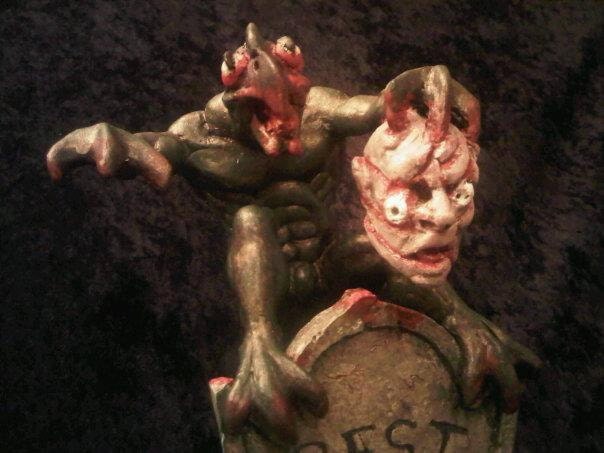 One Of A Kind custom order Gargoyles-Each Gargoyle is 8"-12" high and 3"-6" wide. Order yours in any Shape, Color, Setting, and Attitude. All Gargoyles are based on traditional types seen on Cathedrals and Monuments across the Globe. Western or Eastern, Infernal, or Comical.
Made of Polymer Clay over a wire and foil armature and painted with Acrylic paint. Each piece can stand on it's own, perch on, or hang from an object. Garg, The Gargoyle (Picture) is a perfect example. Perched on a Gravestone provided by the customer, he holds a trophy suggested by the Gravestones witty caption: "Rest In Pieces". (From a Private Collection.)
Basic Gargoyle-$300
Add Wings for $50. Consultations at each step of the process allow the customer to see the progress of their sculpture. Gargoyle Portraiture available from your photograph at no extra cost.
Shipped via USPS and insured against loss or breakage.