********************MONKEY PITTS MADE THE NEWS************************************
http://dnfreetime.com/2012/07/28/top-3-sizzling-home-products-of-the-summer/
DID YOU KNOW REAL AROMATHERAPY CAN ONLY COME FROM THERAPEUTIC GRADE ESSENTIAL OILS ?? Dont be mistaken !!
SCENT DESCRIPTIONS ARE WRITTEN BELOW ALL THE SCENTS AVAILABLE...IF SOLD OUT OR UNAVAILABLE IT WILL BE LISTED NEXT TO SCENT !!!
A FEW THINGS OUR CUSTOMERS ARE SAYING .........
My family has been using Monkey Pitts for a few weeks now and we love it! We will definitely purchase again! Additionally, the customer service is the best I have encountered on Etsy. Unmatched! Thank you so much!
WONDERFUL as Always. I Love this Stuff!! And the Candy Fluff Fragrance is Amazing!
This product is a miracle!
Truly An AMAZING Product. I've never found anything that works 100%...until now! . I am So pleased and will never buy from anyone else! Thank you So much. I am truly pleased and thankful. I Highly recommend this Seller without a doubt!
Love this!! After Mowing the lawn and playing badminton and more, I Still smell wonderful! My husband Loves it as well, So I am giving him mine and ordering this for me haha.
A sample of this came in my order, and I couldn't wait to order some! Wow, great service and great product!
But, this one is really really really AWESOME!!!!EXCELLENT!!!! Thank you so much!
I don't know how can I thank you for the deo you've made! again Thanks a lot!!!! I will stick to this forever! Please, oh please don't stop making this, okay?! Kind Regards!
this stuff is GREAT! i am an ER nurse so I need good deodorant on my hard days. This stuff (my scent in arabian spice) smells so great and it lasts all day!! I totally support this product and suggest you buy some!
i want to buy some. you sent me a sample with my order and it is the arabian spice one. i freaking LOVE IT and i want more!OMG! i get paid tonight at midnight and i am ordering some. i am wearing it right now and i cant stop smelling myself......
a BIG thumbs up for Monkey Pitts in the midwest....10 hours later and the scent still lingered...it worked hard but managed to keep the perspiration under control....truly amazing!!
I worked in a building that fluctuated from 93-97 degrees. This was for 11 hours.At the end of my shift I was sweating. A lot. BUT...my pits smelled like the deodorant had just been applied. Not even a hint of BO. I was amazed.
I am hooked for life and preparing to order some for family and friends right away. THANK YOU!! Thank you so much; I couldn't be happier with this (: Also thank you for the incredibly fast shipping - less than 2 days on a holiday week
Thank you so much. The Tihitian Vanilla smells so good. EXCELLENT product! If anyone is reading this and wondering whether to get it or not..get it...you WON'T be disappointed!!!
Got my package today. The Monkey Pitts smells awesome!!
A mini update - past the 24 hr mark - pits smell fabulous! The tahitian vanilla + patchouli + lemongrass will be my next full size Monkey Pits order!
2 years ago, I had to undergo radiation for breast cancer. So I was wondering if you've ever thought about marketing this for breast cancer patients. .. Seriously, if I had been able to use this stuff during my treatment, I wouldn't have been stinky for 6 weeks!! Just a thought and I'd certainly give you a great recommendaton i
I can't stop sniffing the Tahitian Vanilla with Patchouli + Lemongrass! The texture of the monkey pits is very smooth. Love the texture - soft + dry - rubs on and melts perfectly
She bought me some deodorant from tubbilicious and I gotta say, it works great! I put it on in the morning before work and it lasts all day, unlike my usual stick.
Now, the best part- the deodorant worked AMAZINGLY. I'm a tough critic, and I'm not ashamed to admit I can get a bit funky, and not a lot of natural deodorants can keep me smelling fresh past 5 hours without reapplying. However this guy kept me fresh
*******************************************************************************************************
When you finally get fed up with kicking through your store bought deodorant , come see us! Even 95 degree hot and humid East Coast weather has nothing on our Monkey Pitts! We dont mean to sound cocky, we are just convinced! We offer money back gaurentee, no questions asked! OUR MONKEY PITTS, we believe is the BEST deodorant you can buy !! Made with all ORGANIC INGREDIENTS !! We dont monkey around when it comes to MONKEY PITTS !! Just let me know what scent you want your "pitt paste" and you will be set ! Lasts longer then any store bought stick,a little dab will do ya!! Trust me , you will love this !! Apply on dry pits !! A little bit is all you need ! This jar will last months !! 3 oz or more .
******** PLEASE READ !!!!!! VERY IMPORTANT !!!!!!!!! **********
* IF YOU HAVE SENSITIVE PITS PLZ DO NOT ORDER CERTAIN SCENTS AS THE OILS WILL IRRITATE SKIN,INCLUDING ..LEMON, GRAPEFRUIT,LIME, CINNAMON, CLOVE,GINGER,PEPPERMINT,LEMONGRASS....AND WHATEVER i MISSED THAT MAY BE DRYING OR TINGLING TO THE SKIN!! EOS ARE VERY POTENT !!! YOU KNOW YOUR BODY THE BEST! I CAN HELP AS MUCH AS POSSIBLE FINDING A KIND THAT'S RIGHT FOR YOU!! *
* Do NOT be alarmed if you see a brown or black spot in deodorant mixture!! This is normal, its part of the organic ingredients & makeup of this product !! It will dissolve when applied under arms clear !!
no scent
BABY (NEW)
Drakkar Noir (NEW)
PILLOW TOP VANILLA (NEW)
EGYPTIAN MUSK (NEW)
candy fluff ( vanilla bean plantfolia fruit extract and ylang ylang with cotton candy)
Clove,ginger,rosemary,cinnamon
lavender mint
vanilla lavender chamomile
"Still Sexy"(frankincense & Myrrh)
"dragons Blood"(patchouli,,orange and frankincense w dragons blood)*********** BACK IN STOCK
"arabian Spice"(myrrh, orange,cinnamon,ginger,clove and vanilla with Arabian spice)
"Carmma"(patchouli, orange,lavender and cinnamon with Karma)
"Hawaiian Punch" lemon,lime,grapefruit & pineapple
"Coconut cooler" lemon and orange essential oils with pineapple & coconut
lavender,ylang ylang
lemongrass, eucalyptus. lavender
"Honey I washed the kids" ( bergamot , honey powder and cocoa shell powder) smells like Lushs brand
"citrus Shock"(lemon, lime, lemongrass, grapefruit)
"Power Mint" (peppermint ) super reviving and refreshing! Cools the body , Great for summer!
"Freshly Squeezed" (orange, orange 10x, bergamot and tangerine)
coconut
Tuscan herb type MEN
"Downpour"(peir 1 type), Men Or women
"Dragons Blood" MEN or wOMEN (patchouli,orange and frankincense)
, "Fairy Nectar
", "Flower-bomb (Victor&Rolf type),
"Green Irish Tweed" (creed type) MEN or WOMEN
"Honey" (LoCictaine type)
"Aloe & Juniper"
"Mediterranean Garden Spa" MEN OR WOMEN
," Moonlight Path"
, "Phenoix"(type) MEN
"Satara Sandalwood",(sandalwood & vanilla)
,"Secret Garden",
"Sensual Secrets"
,"Sweet & Sexy"
"Sensual Secrets"
, "Tihitain vanilla", ...*********************BACK IN STOCK
" Tuscan Herb"(peir 1 type) MEN Or WOMEN
,"Whispers Of Love"
""Lilac"
"Rose"
"Lemon Sugar"
, "Milk & Honey",
, "lavender
"Oatmeal Cookie"
"Honey The Kids Are Washed"
Hawaiian Punch (smells like Orange sherbet)
orange
orange & cream
coconut Lime
lemon lime
grapefruit
HONEY PATCHOULI
"Pick your own Blend" ...use custom order option
"....converse me for your favorite !❤ if you prefer to create your own blend with essential oils let me know !! I will do my best!!
We decided to put up a description page of our fragrance oils..
REMEMBER..WE USE ESSENTIAL OILS IN ALMOST ALL OUR PRODUCTS!! THE SCENT YOU RECEIVE IS ALMOST ALWAYS AMPLIFIED BY THE ACTUAL "PLANT,LEAVE,ROOT,BARK,& GRASS ORIGINAL ORGANIC ESSENTIAL OIL LIKE NATURE INTENDED !! WE WANT YOU TO HAVE THE BEST AROMATHERAPY AND SCENT EXPERIENCE AT TUBBILICIOUS!! This is why you get such a nose seeking thrill with our products !! This is why the linger and last !! So join the rest who love the BEST !! Try us today !!!
( our prices are kept at lowest prices possible, we use over 40 VERY COSTLY organic essential oils, )
we do have all these scents in samplers and roll on tubes under section scents 4 all
http://www.etsy.com/shop/tubbilicious?section_id=11519677
use scent list under product for name, this is just what goes into some of our products...we make MANY BLENDS !!!! any questions please ask !!
PILLOW TOP VANILLA .... vanilla with a feminine twist !! GREAT !!
NEW BABY ... what does our Baby smell like ???
When you need a hug,use Our BABY, when you feel alone, use Our BABY, when you need courage, Use our BABY, when you feel powerless, Use Our BABY, when you just dont feel like you, Use Our BABY, When you need a sense of self, Use our BABY.BABY gives you a scene of being in touch with that inner child, reminding you that your in control and can make it through anything !! Once you stop using BABY, you may feel like you forgot something very important ant...Its Our BABY !!! smells like fresh baby skin with a female twist !!
NEW EGYPTIAN MUSK (sexxxy)... UNISEX Egyptian Musk is the perfect "your skin but better" scent. It is clean and fresh, but without smelling like laundry detergent. It is slightly green, slightly sweet, and is the perfect thing to wear when you need to give your poor nose a break, or when you are not sure you should be wearing perfume at all. Like many musks, it can quickly bring on a kind of olfactory fatigue if you keep trying to smell it directly; you might think it is completely gone, but trust me, a couple of drops will last for hours....LOADS of compliments
NEW DRAKKAR NOIR for men..... Still popular by MEN , LOVED by women!!...sharp, spicy, lavender amber fragrance. Drakkar Noir has hints of bergamot, lemon, rosemary, basil, amber and patchouli. base of the fragrance is: cedarwood, leather and sandalwood.
H.I.W.T.K.....Honey I washed The Kids * made famous by Lush *
It's so gentle, buttery and scrumptious you'll have a hard time keeping it to yourself. The honey water and aloe are so softening and moisturizing, you can use our toffee-scented sensation on the whole family or keep it for yourself !!
flower bomb *victor & Rolph *
A floral symphony of jasmine, freesia, orchid, rose, tea, patchouli, woody musk and vanilla. When you smell this you're going to say, "floral explosion???". The florals are in there, but the woody musk and patchouli dominates this oil. A mysterious and alluring scent. You're going to love it even if you're not a floral fan.
Green Irish Tweed *Creed Type* Fragrance
Who couldn't adore this light, but masculine fragrance type from Creed? It was originally created for the sophisticated Cary Grant and later worn by celebs such as Richard Gere and Robert Redford. A fruity top note of lemon verbena, middle notes of iris & violets & at the base is sandalwood & amber. You will not be disappointed with this refined, gentleman's scent. *Creed Type*
Honey *L'Occitane Type* Fragrance
Inspired by the Provence honey bees, we've had the most delectable, sweet honey nectar formulated to tantalize your senses. Kissed with touches of star anise, star jasmine, sweet orange & blushing violet, this is the yummiest honey ever & you will want to drink it straight from the bottle (but please don't). *L'Occitane Type*
Hyacinth
Absolutely THE best, most true hyacinth flower fragrance! Lovely notes include lavandin, jasmine, lavender, rose, myrrh, sage & sheer musk
Juniper Aloe
Sparkling, fresh fragrance features fruity apple, peaches and clean melons. The heart of this fragrance is pure herb and woods with juniper, aloe and night blooming jasmine, with a slight dry down of soft heliotrope and musk.
You'll find this fragrance is a must-have from the moment you test it. This is a scent that should have been snagged by one of the "biggies". It is clean, fresh, strong and it lingers!!!!
Kai type Fragrance
Kai is a light, intoxicating scent sold at exclusive boutiques and spas all over the world, with devotees varying from "everyday people" to celebrities such as Julia Roberts, Reese Witherspoon, Jennifer Garner, Sharon Stone and more. Kai is the perfect blend of tropical gardenia and white exotic flowers
Fairy Nectar Fragrance
Zesty citrus top notes over a delectable base of creamy cocoa, vanilla and butterscotch will leave your senses craving for more. Swirling fresh orange & chocolate... yum!
Apple Cobbler Delight Fragrance
Hot Apple Cobbler pulled right from the oven! Smell the delicious scent of hot apples, vanilla, pie crust, cinnamon, cloves, nutmeg and just a splash of something special to make it uniquely different and a cut above the rest. You'll never want another apple cobbler after you smell this one!
Autumn Harvest Fragrance
Crisp apples, vanilla, nutmeg, sweet pumpkin and cinnamon make this a perfect Autumn blend!
Balsam & Citrus
Christmas in paradise! Beautiful balsam fir surrounded by sparkling notes of orange, grapefruit and crushed cranberries with a background of sandalwood, clove & cinnamon
Blue Lilac Fragrance
Enjoy the gorgeous, delicate scent of lilac blooms year-round w/this incredible fragrance.
Coco-Beach Baby
Uplifting blend of juicy ripe peaches and fresh coconut with hints of sweet milk... absolutely incredible summer scent that everyone seems to love!
Downpour *Pier 1 Type* Fragrance
A delicate spray of ozone gently infused with a floral blend of lily of the valley, white jasmine & geranium mixed with citrus blends of orange and lemon kissed by hints of musk. Our "Downpour" is the essence of refreshing, clean & relaxing. ~Pier 1 Type~
Dragon's Blood
Sangre De Grado, meaning "blood of the dragon", is a tree that grows in the Amazon Rain-forest. When the trunk of the tree is cut or wounded, a dark red, sappy resin oozes out as if the tree is bleeding, earning this local name.
Often used in rituals for energy, power and strength, this highly complex oil has hints of frankincense and red sandalwood.
Mediterranean Garden Spa
Crisp bergamot and clean fresh air blends with green foliages of euphorbias, Russian olive, rosemary and Artemisia with gentle hints of wild violets, salvia, lavendula augustifolia, and pink verbena. All of this on a rich, earthy base of green oaks, acacia, palms and aloe. Truly a "high end" spa fragrance.
Monkey Farts Fragrance
Fruity, tropical medley of fresh bananas (of course!), tangerine, mixed berries, pineapple, kiwi, mango & papaya with a dash of vanilla. Easy on the banana with a perfect blend of sweetness. The name may not be appealing, but the fragrance is incredible!
Moonlight Path *B&BW Type*
An all time favorite type of Bath & Body Works! Absolutely fabulous blend of Bergamot, Lavender, Mandarin, Coriander with middle notes of Rose, Jasmine, Violet, Tuberose, Ylang, Lily of the Valley and base notes of Sandalwood, Vetyver, Oakmoss, Vanilla, Amber, Musk.
Oatmeal, Milk & Honey Fragrance
Oatmeal, Milk and Honey fragrance oil is a warm, inviting blend of creamy milk, sweetened with a touch of honey & topped with soothing oatmeal.
Patchouli Honey Fragrance
Don't like Patchouli? Think again! All of our testers gave it a 2 thumbs up, so this is a MUST TRY! Sweet essence of honeycomb wrapped around patchouli twigs. Light notes of candied fruit & lemon peel.
Phoenix *Axe Type* Fragrance
Masculine, aquatic floral blend of lavender leaf and green mandarin top-notes, combined with middle-notes of Jasmine, basil, sage, warm-violet and earthy geranium, & perfectly completed with a vetiver, sandalwood and leathery-amber musk.
Pineapple Ginger Fragrance
Juicy fresh pineapple kissed by ginger. Incredibly YUMMY!
Rocky Mountain Christmas
Reminiscent of quality family time traveling to the tree lot to choose your fresh cut Christmas Tree. True Pine Scent! Intoxicating aromas of Blue Spruce, Northern Pine and Douglas Fir blended with a warm woody base.
Satara Sandalwood Fragrance
Our Satara Sandalwood is the fragrance oil match for the exotic and seductive Sandalwood essential oil. It's warm, mild, woodsy scent is the perfect scent substitute for the endangered species of tree. For four thousand years Sandalwood has been used as a perfume material. Historically it has been used in ritual to rid bad spirits, to calm people and as an aphrodisiac.
Secret Garden
This enchanting garden path includes the essences of water lilies, tulips and lotus blossoms with hints of apricot, peach & geranium. Makes beautiful CP soap and strong in candles and body products. A very unique fragrance that will open your senses to a new realm. This also makes a beautiful Bridal Bouquet!
Sensual Secrets Fragrance
Intriguing fusion of sensual sandalwood and creamy vanilla. Heighten the senses and allow romance to blossom & fill the air with this amorous blend. Contains pure sandalwood essential oil.
Sweet & Sexy Fragrance
Out of the shower fresh with a citrus-sweet touch, gently sprinkled with powdery rose and geranium then whispered by sultry jasmine and sexy musk. Oh so sweet but sexy scent!
Tahitian Vanilla Spice Fragrance
Wonderfully warm blend of buttery vanilla and whispers of spices!
Carmma * karma made famous by Lush *
A blend of patchouli, orange,lavender and cinnamon , truly a sweet, sexy spicy scent for men & women
Tuscan Herb *Pier 1 type* Fragrance
Intoxicating aromas of fresh-picked tomatoes, red currants, leafy greens and Italian basil, with underlying tones of earth and sandalwood complete this perfect scent. ~Pier 1 type~
Whispers of Love Fragrance
Sweet, exotic, precious wood scent blended with ozone and rosewood, then gently infused with musky sandalwood, teakwood and vanilla.
Yuzu & Bergamot Fragrance
Delightful fresh Japanese Grapefruit with an overtone of brilliant Mandarin orange and brgamot, this is as summery as it gets! A very crisp scent, almost seems to bubble in the bottle!
Candy fluff
Light, sugar-syrup scent that will take you back to those child-hood carnivals.
Frankincense and Myrrh:
Frankincense and Myrrh is warm and sensual. Perfect all year round, it cures to a wonderful exotic scent when used alone or adds a soft musk and woodsy bottom note when used in blends
we do have all these scents in samplers and roll on tubes under section scents 4 all
http://www.etsy.com/shop/tubbilicious?section_id=11519677
Learn more about the shop and process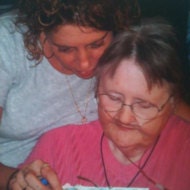 Tubbi
MONKEY PITTS , Made The News , DEODORANT, organic and natural safe for radiation patients,best seller
---