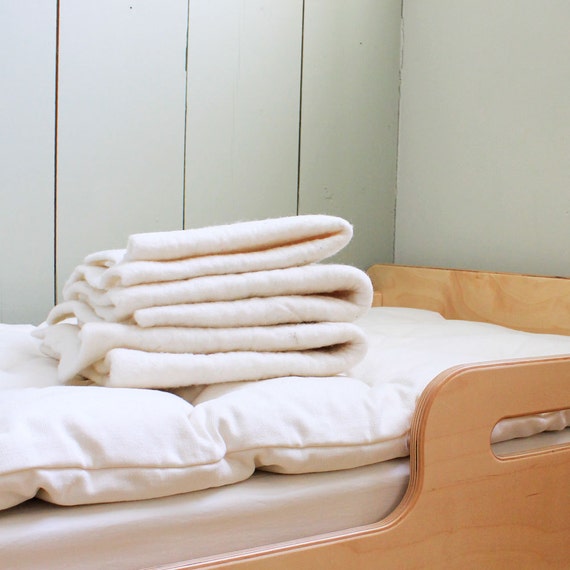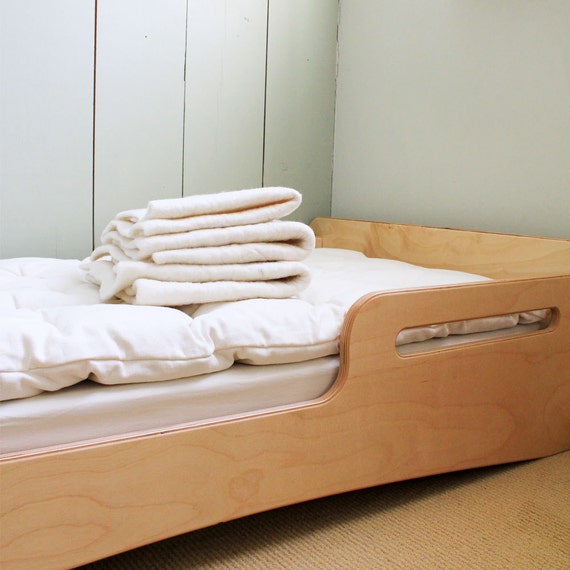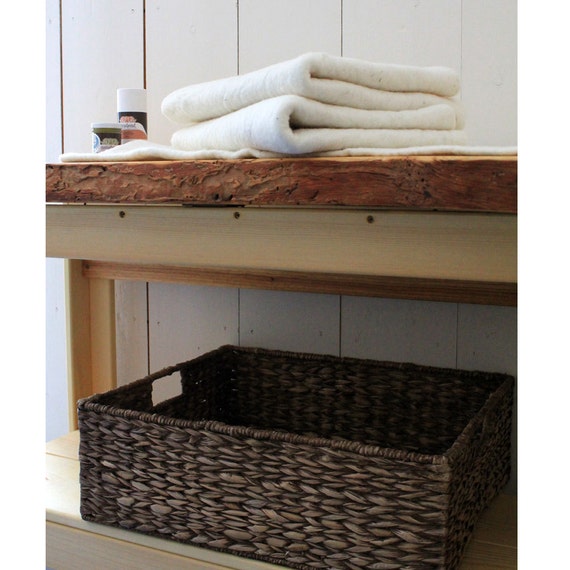 Our 100% pure felted wool puddle pads are naturally absorbent and free of chemicals and bleaches.
Dimensions: 20" x 30" x 3/8" thick. Dimensions are approximate and the shape of your puddle pad may vary due to their handmade nature.
Perfect for co-sleeping families and ECers, our thick and thirsty wool pads are perfectly suited to protecting your mattress. Wool is inherently antibacterial and can absorb up to 30% of its weight in moisture before beginning to feel wet. A natural alternative to plastic or vinyl pads - makes a great change pad!

Felted the old fashioned way using a hand press, the wool is gently washed, rinsed, carded and felted. Minimal processing means you will notice bits of hay or grass in your pad. You simply won't find pads of this quality anywhere else! Made in Canada of Canadian wool.

* Natural, undyed, untreated, unprocessed wool provides warm, natural protection for your baby.
* Wool is naturally anti-bacterial and anti-fungal.
* Wool naturally deters dust mites.
* Wool is breathable, natural, renewable, and can absorb up to 30% of its own weight in moisture before becoming damp.
* Wool is naturally water resistant.
* Wool does not easily retain odours, allowing you the convenience of washing your wool pad every 2-3 weeks, unless soiled.
* The breathability of wool helps maintain normal body temperature, keeping you warmer in the winter and cooler in the summer.
* Provides a barrier between your baby and conventional vinyl crib mattresses.