Handmade funny cozy for your coffee mug or tea cup in mint green acrylic with 'keep your vagina on!' in black cotton.
Okay! Okay! Keep your vagina on! I'm hurrying as fast as I can. Poor planning on your part doesn't constitute an emergency on mine!
You're always rushing me. Don't you understand that perfection like this takes time? Haste makes waste. And patience is a virtue. So just sit back. Relax. And I assure you the end justifies the means. Take one for the team and walk it off.
You may be asking yourself why I would make this cozy. Stop talking to yourself. I'm the only one who can answer that. Well I thought the old 'keep your pants on' saying wasn't strong enough. Some of us don't even wear pants. So telling us to keep them on is really not getting one's point across. Yes, I know not all of us have vaginas. But I think we all can appreciate the importance of everyone who does have a vagina, keeping said vagina on.
If you would like to customize this cozy in any way I would be happy to do so. I can change the colors (minty green works though to keep all vaginas minty fresh) the embroidery- whatever you want I can do (but I will take my sweet ass time). I can even make it a bottle or travel mug cozy for only $2.00 more. Just send me a message so we can create your own unique design.
Note, cozy will be made to order so please expect some slight variation. All my cozies are as unique as your vagina.
Please visit the rest of my shop to see more freaking awesome stuff:
✪✪✪✪✪✪✪✪✪✪✪✪✪✪✪✪✪✪✪
http://knotworkshop.etsy.com
✪✪✪✪✪✪✪✪✪✪✪✪✪✪✪✪✪✪✪
Learn more about the shop and process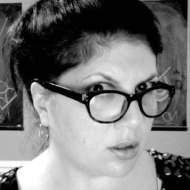 Smith (pronounced Diane)
Funny Coffee Cozy Tea Cup Mug mint green black white crochet handmade cover
Listed on Sep 19, 2016
5534 views