Details
Oh! The Places You'll Go Graduation Invitation
{This listing is for the digital 5x7 invitation with your party information}

Please copy, paste, and fill out the following details in the message to seller area:

Graduate's name:
Date:
Time:
Location:
RSVP:
Email where you would like file sent to:
pdf or jpeg?

I will then email you a digital proof for your review. Once approved, I will email you the hi-res file.

You will receive a DIGITAL jpeg or pdf file for printing as many copies as you need.
HERE'S HOW IT WORKS!

1. Add this design to your cart, check out, and make payment.

2. Provide invite details (date, time, name, address, age, RSVP contact info, ect... ) in "note to seller" after adding the invite to your cart or email me - meghilys [!at] gmail.com

3. I will send a digital proof via e-mail within 24-36 hours.

4. Once approved, the final file is emailed to you in the file format chosen (5x7 single jpg or 2-5x7s on an 8.5x11 page pdf)

5. Print as many copies as you need.

If you have any questions, please convo me and I'll be happy to answer them for you!


------------------------------------------------------------------
PLEASE NOTE: This file is for personal use only. You may not forward, share, sell or distribute the file. It is for non-commercial use only.
------------------------------------------------------------------

Thanks for visiting my shop!

For more party ideas, visit my blog at: meghilys.blogspot.com or www.facebook.com/meghilys
Oh! The Places You'll Go Graduation Invitation
{This listing is for the digital 5x7 invitation with your party information}

Please copy, paste, and fill out the following details in the message to seller area:

Graduate's name:
Date:
Time:
Location:
RSVP:
Email where you would like file sent to:
pdf or jpeg?

I will then email you a digital proof for your review. Once approved, I will email you the hi-res file.

You will receive a DIGITAL jpeg or pdf file for printing as many copies as you need.
HERE'S HOW IT WORKS!

1. Add this design to your cart, check out, and make payment.

2. Provide invite details (date, time, name, address, age, RSVP contact info, ect... ) in "note to seller" after adding the invite to your cart or email me - meghilys [!at] gmail.com

3. I will send a digital proof via e-mail within 24-36 hours.

4. Once approved, the final file is emailed to you in the file format chosen (5x7 single jpg or 2-5x7s on an 8.5x11 page pdf)

5. Print as many copies as you need.

If you have any questions, please convo me and I'll be happy to answer them for you!


------------------------------------------------------------------
PLEASE NOTE: This file is for personal use only. You may not forward, share, sell or distribute the file. It is for non-commercial use only.
------------------------------------------------------------------

Thanks for visiting my shop!

For more party ideas, visit my blog at: meghilys.blogspot.com or www.facebook.com/meghilys
Shipping
Shipping from United States
Processing time
Please contact me to find out when this item will be ready to ship
NO SHIPPING CHARGE. All purchased jpeg or pdf files will be e-mailed to your etsy e-mail UNLESS otherwise noted --normally the same day purchased depending on the time the order was placed. I am closed on weekends, so any order placed over the weekend will be emailed on Monday.
Payments
Secure options
Accepts Etsy Gift Cards and Etsy Credits
Etsy keeps your payment information secure. Etsy shops never receive your credit card information.
I accept PayPal, Credit and Debit Cards for all transactions.
Returns & exchanges
No returns on digital products. However, I will work with you to get the design the way you want.

I will update your invite at no charge if there happens to be a date change.
Additional policies
PRINTING:
I print all my party printables and pdf invites from home on an inkjet printer using photo paper, ultra premium presentation paper (epson or hp) or bright white cardstock. For invites with a photo, I normally upload to a photo center, such as walgreens, walmart, snapfish.com.

ALL printers will print different variations of the colors you see on the monitor. If your colors are way off, You will need to adjust the printers brightness/intensity.
Always print a test sheet first. If printing at a print shop, they colors may be off (darker), you can have them print a test sheet and adjust the brightness/intensity.

PDF invite files have two (2) 5x7 invites on a single 8.5x11 page.
JPEG invite files are a single 5x7.

PERSONAL USE ONLY
PLEASE NOTE: These files are for PERSONAL use only. You may not forward, copy, share, sell or distribute the file. It is for NON-COMMERCIAL use only. Meghily's retains all rights.

DO NOT COPY any card design layout from Meghily's. It takes me many hours and sometimes days to create invites. If you copy a Meghily's Printables design, I will ask your design to be removed. If your design is not removed in 48 hours, I will report your shop to Etsy. Please be creative in your own design layout.
---------------------------------------------------------------------

--PLEASE READ BELOW FOR FREQUENTLY ASKED QUESTIONS--

--FOR INVITE ORDERS--
I send a low resolution proof for you to review. Once the proof is approved, I will email the final high resolution file, in either jpg or pdf format for you to print.

Sometimes my email will go into your spam/junk folder--please check there.
Your order will go to the e-mail listed on your etsy account, unless otherwise noted.

I don't work on the weekends. If you placed your order on a Saturday or Sunday -- Your proof will be sent on Monday.

--FOR INSTANT DOWNLOADS--
You will see a button after purchasing on the etsy page, you can download your files immediately, also etsy will directly send a link to your files in your email. No proofs sent for instant downloads - all files are ready to print.

--SMARTPHONE & TABLET ISSUES--
Please keep in mind that cell phone and tablet providers tend to condense/reduce attachments/files sizes. This may cause issues when trying to upload the invite from your phone to an online printing vendor as the file may no longer be the original 300DPI file size required by online printing vendors.

Download the file to your computer and then upload to the vendor/store to eliminate this issue.

--PRINTING--
If printing from home - (INKJET) I recommend using Epson Ultra/Premium Presentation Paper or Matte photo paper if you want the colors to be vibrant. The presentation paper is like cardstock, but your invite will be more colorful compared to white cardstock.
I print all my invites/party packages on the presentation paper and photo paper.

If printing at a big box office store, you will need the pdf file (Two 5x7 invites on an 8.5x11 page). Print on white cardstock - will need to trim to size. Some places will charge extra for that, ask to borrow their paper cutter at the counter and trim the invites while you are at the store. I prefer Office Depot or Office Max for printing.

If uploading online - you need the 5x7 jpg image.
Walgreens/Walmart and other stores offer the flat 5x7 photo invite (NOT enlargements) - if printing on photo paper, it will be done in 1 hour, they have other options (stationary stock) you will receive those within 5 to 7 days - it is a nice smooth heavy paper - thicker than cardstock. THEY COME WITH ENVELOPES.

Below are the links for walmart and walgreens- the 5x7 flat template is hard to find...

Walmart.com - Copy and paste the link below in your browser.
https://photos3.walmart.com/category/230-cards#972-5x7-greeting-card-matte|wmcards-WMT.themepack:wmt_custom_5x7.card|standard.custom

Walgreens.com - Copy and paste the link below in your browser.
http://photo.walgreens.com/store/cardspdp?category=StoreCat_24921&dg=cb422c71d90e47cfb6c3c1b346a58285&sku=CommerceProduct_15554&d=9275bfb9fb1e4c3a8b263bf0a7bbc346&designName=Thank%20You%20+%20Full%20Photo&qty=undefined&ptype=cards&dgCatId=full_photo_cards_9419_1465853196_walgreens_us&tr.from=bspquickview&sCat=full_photo_cards_9419_1465853196_walgreens_us&pCat=thank_you_stationery_2873_1454545425_walgreens_us&withSku=N&qv=N#!/dgview?sku=CommerceProduct_15554&d=9275bfb9fb1e4c3a8b263bf0a7bbc346&qty=20

Costco is another source - their 5x7 enlargements are inexpensive. There are numerous options to print - if you have any questions, please contact me.

--ENVELOPES--
You can purchase true 5x7 envelopes at any Michaels/Hobby Lobby/AC Moore.
They are found near the scrapbook section.

--COLOR VARIATIONS--
Colors may vary from one computer monitor to another, quality of printer used as well as the many different types or brands of paper and ink you're printing with. All stores will print different variations of the colors, have a test print done first.

Thanks so much, and have a blessed day!
Tammy, Meghily's Printables

PRINTING:
I print all my party printables and pdf invites from home on an inkjet printer using photo paper, ultra premium presentation paper (epson or hp) or bright white cardstock. For invites with a photo, I normally upload to a photo center, such as walgreens, walmart, snapfish.com.

ALL printers will print different variations of the colors you see on the monitor. If your colors are way off, You will need to adjust the printers brightness/intensity.
Always print a test sheet first. If printing at a print shop, they colors may be off (darker), you can have them print a test sheet and adjust the brightness/intensity.

PDF invite files have two (2) 5x7 invites on a single 8.5x11 page.
JPEG invite files are a single 5x7.

PERSONAL USE ONLY
PLEASE NOTE: These files are for PERSONAL use only. You may not forward, copy, share, sell or distribute the file. It is for NON-COMMERCIAL use only. Meghily's retains all rights.

DO NOT COPY any card design layout from Meghily's. It takes me many hours and sometimes days to create invites. If you copy a Meghily's Printables design, I will ask your design to be removed. If your design is not removed in 48 hours, I will report your shop to Etsy. Please be creative in your own design layout.
---------------------------------------------------------------------

--PLEASE READ BELOW FOR FREQUENTLY ASKED QUESTIONS--

--FOR INVITE ORDERS--
I send a low resolution proof for you to review. Once the proof is approved, I will email the final high resolution file, in either jpg or pdf format for you to print.

Sometimes my email will go into your spam/junk folder--please check there.
Your order will go to the e-mail listed on your etsy account, unless otherwise noted.

I don't work on the weekends. If you placed your order on a Saturday or Sunday -- Your proof will be sent on Monday.

--FOR INSTANT DOWNLOADS--
You will see a button after purchasing on the etsy page, you can download your files immediately, also etsy will directly send a link to your files in your email. No proofs sent for instant downloads - all files are ready to print.

--SMARTPHONE & TABLET ISSUES--
Please keep in mind that cell phone and tablet providers tend to condense/reduce attachments/files sizes. This may cause issues when trying to upload the invite from your phone to an online printing vendor as the file may no longer be the original 300DPI file size required by online printing vendors.

Download the file to your computer and then upload to the vendor/store to eliminate this issue.

--PRINTING--
If printing from home - (INKJET) I recommend using Epson Ultra/Premium Presentation Paper or Matte photo paper if you want the colors to be vibrant. The presentation paper is like cardstock, but your invite will be more colorful compared to white cardstock.
I print all my invites/party packages on the presentation paper and photo paper.

If printing at a big box office store, you will need the pdf file (Two 5x7 invites on an 8.5x11 page). Print on white cardstock - will need to trim to size. Some places will charge extra for that, ask to borrow their paper cutter at the counter and trim the invites while you are at the store. I prefer Office Depot or Office Max for printing.

If uploading online - you need the 5x7 jpg image.
Walgreens/Walmart and other stores offer the flat 5x7 photo invite (NOT enlargements) - if printing on photo paper, it will be done in 1 hour, they have other options (stationary stock) you will receive those within 5 to 7 days - it is a nice smooth heavy paper - thicker than cardstock. THEY COME WITH ENVELOPES.

Below are the links for walmart and walgreens- the 5x7 flat template is hard to find...

Walmart.com - Copy and paste the link below in your browser.
https://photos3.walmart.com/category/230-cards#972-5x7-greeting-card-matte|wmcards-WMT.themepack:wmt_custom_5x7.card|standard.custom

Walgreens.com - Copy and paste the link below in your browser.
http://photo.walgreens.com/store/cardspdp?category=StoreCat_24921&dg=cb422c71d90e47cfb6c3c1b346a58285&sku=CommerceProduct_15554&d=9275bfb9fb1e4c3a8b263bf0a7bbc346&designName=Thank%20You%20+%20Full%20Photo&qty=undefined&ptype=cards&dgCatId=full_photo_cards_9419_1465853196_walgreens_us&tr.from=bspquickview&sCat=full_photo_cards_9419_1465853196_walgreens_us&pCat=thank_you_stationery_2873_1454545425_walgreens_us&withSku=N&qv=N#!/dgview?sku=CommerceProduct_15554&d=9275bfb9fb1e4c3a8b263bf0a7bbc346&qty=20

Costco is another source - their 5x7 enlargements are inexpensive. There are numerous options to print - if you have any questions, please contact me.

--ENVELOPES--
You can purchase true 5x7 envelopes at any Michaels/Hobby Lobby/AC Moore.
They are found near the scrapbook section.

--COLOR VARIATIONS--
Colors may vary from one computer monitor to another, quality of printer used as well as the many different types or brands of paper and ink you're printing with. All stores will print different variations of the colors, have a test print done first.

Thanks so much, and have a blessed day!
Tammy, Meghily's Printables

Meet
the

owner

of

Meghilys Learn more about the shop and process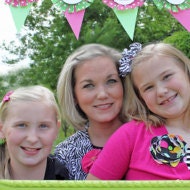 Tammy Mutter
Oh, The Places You'll Go - graduation invitation
---