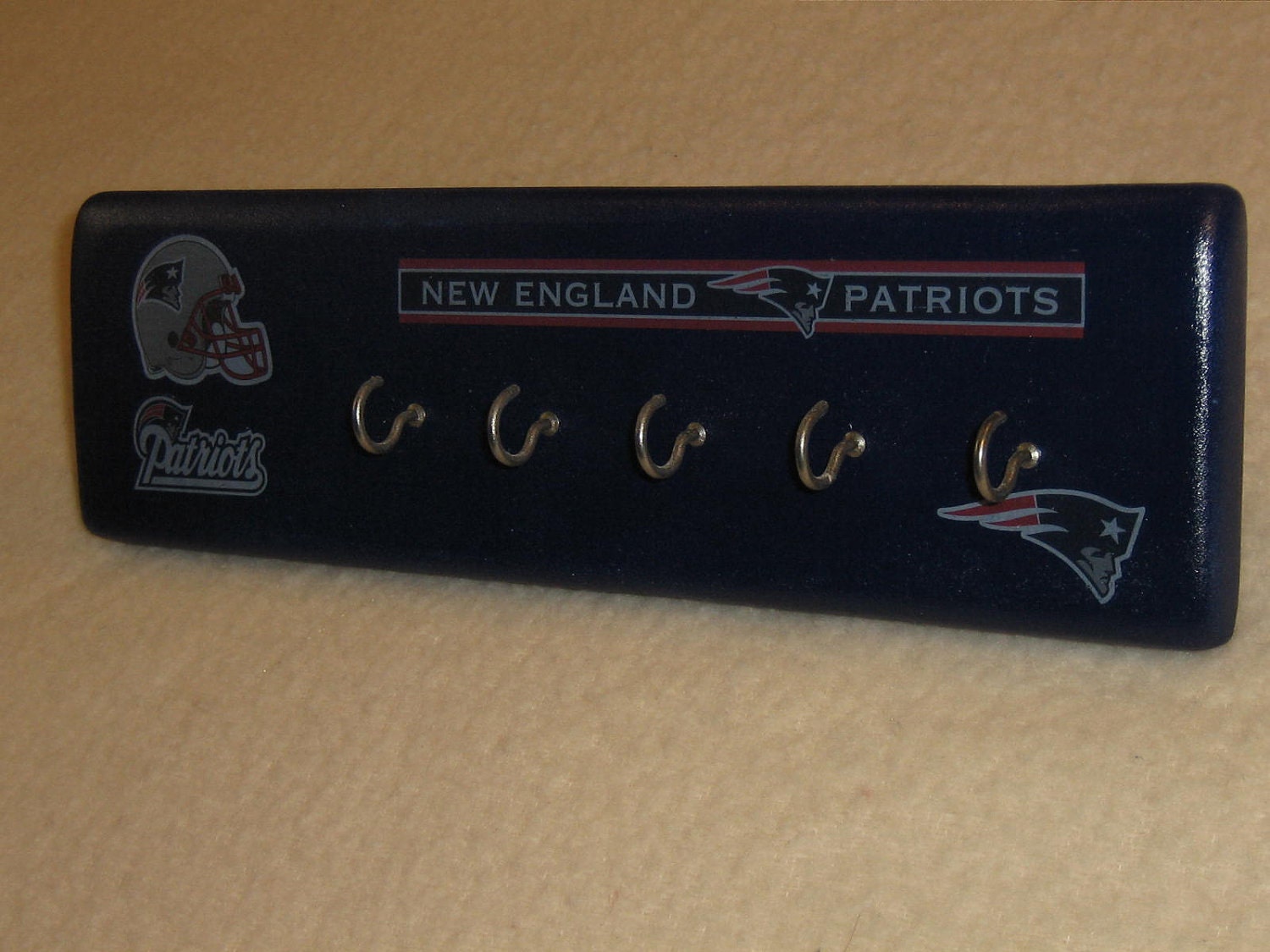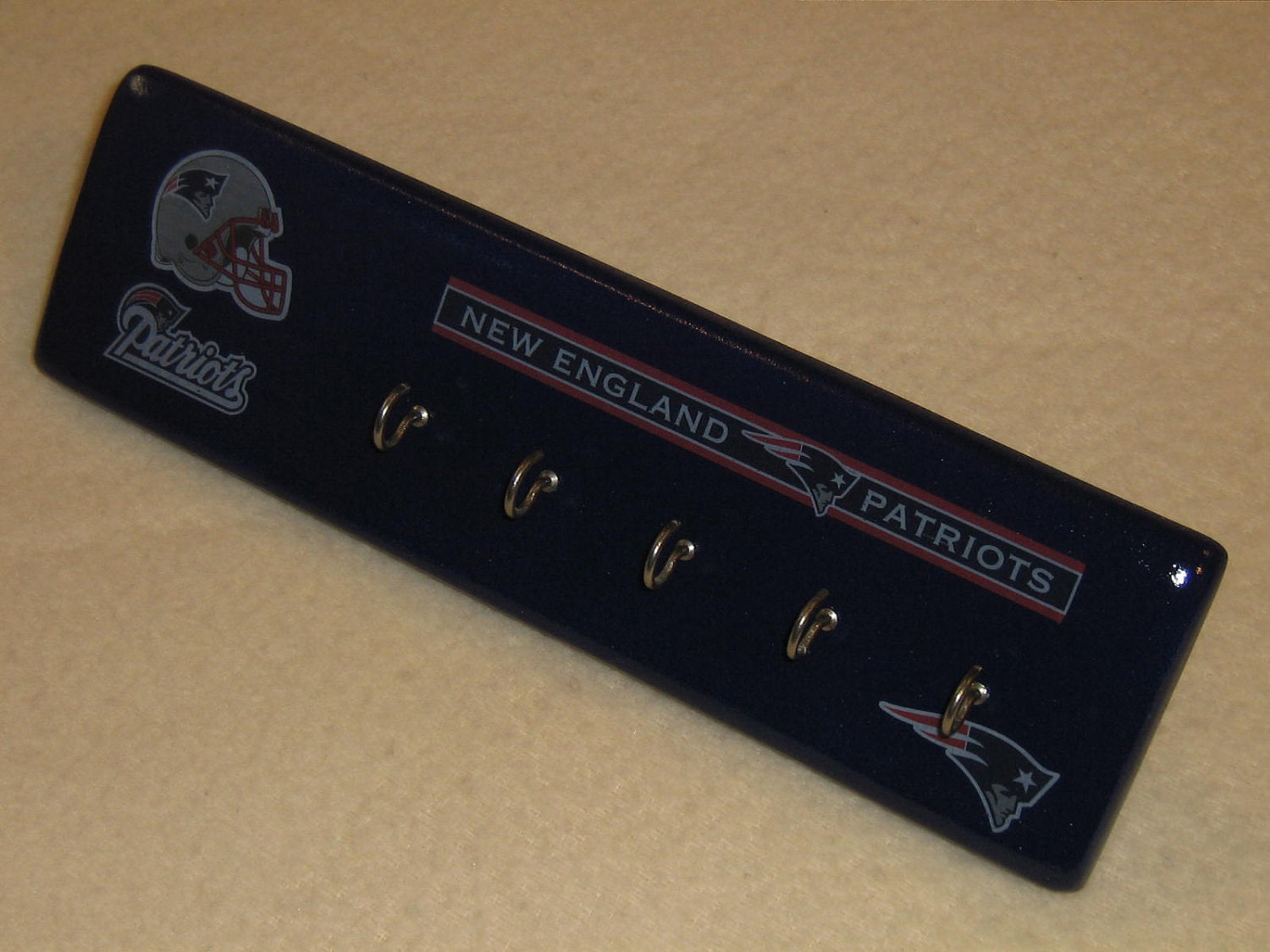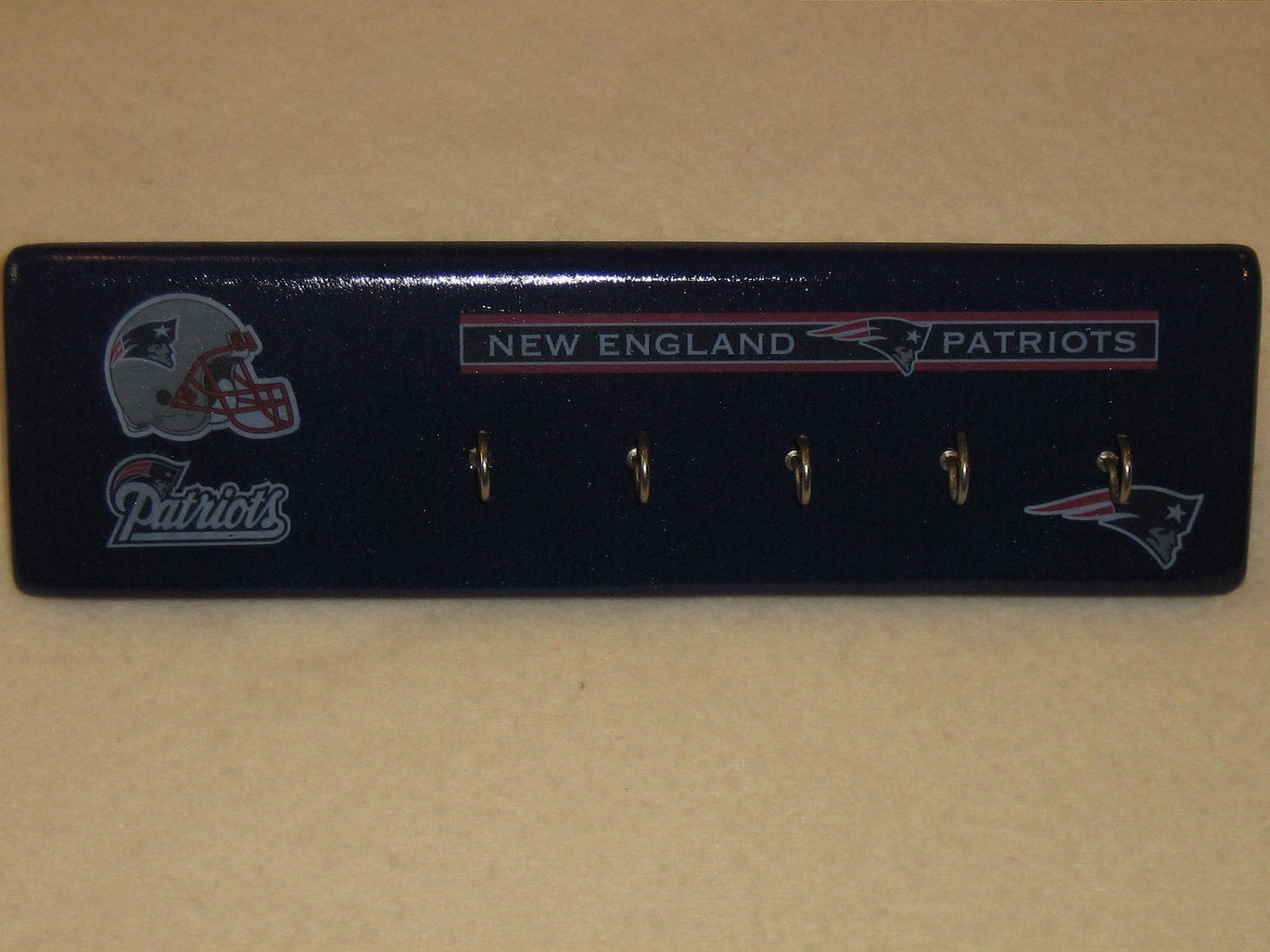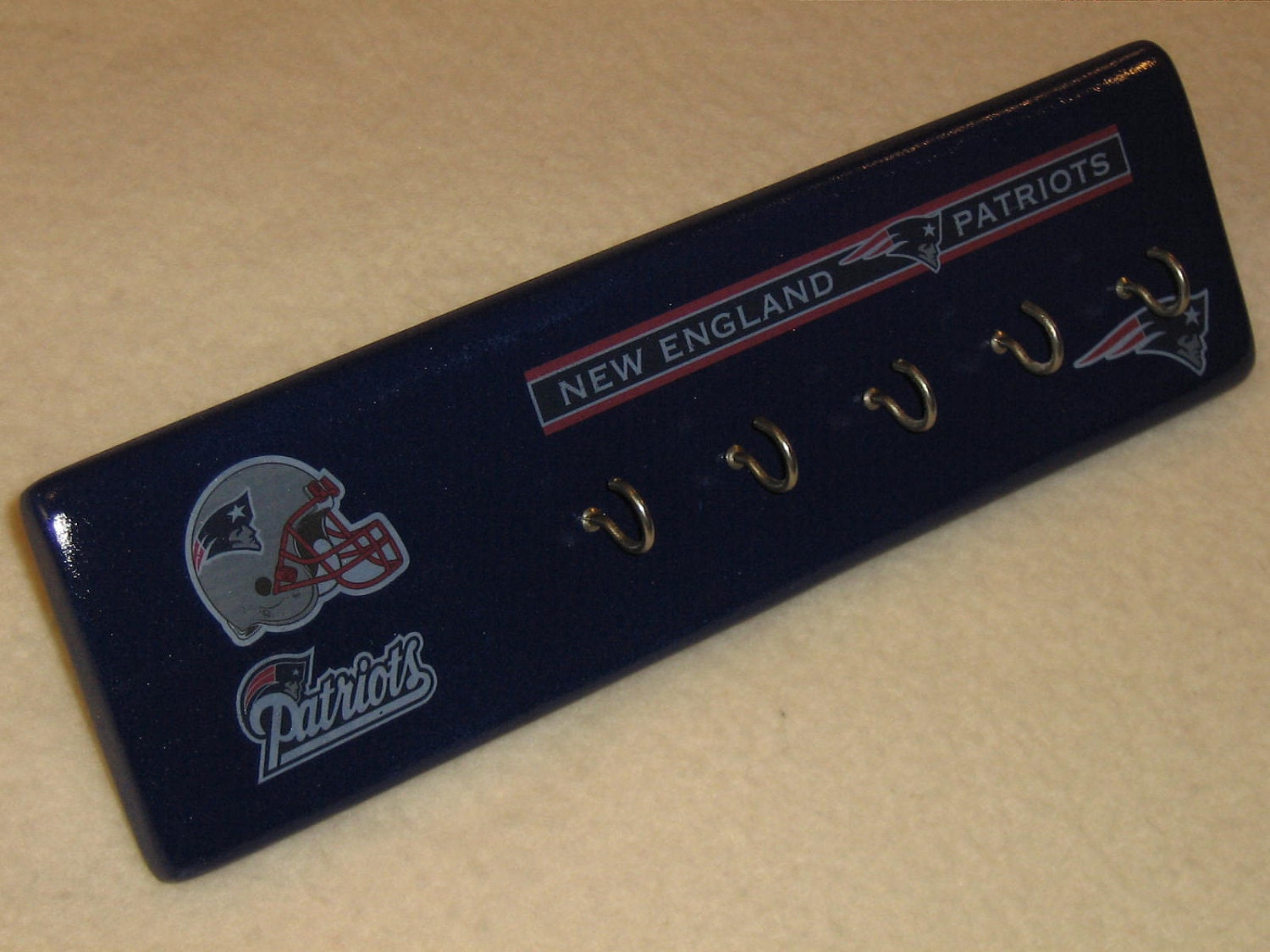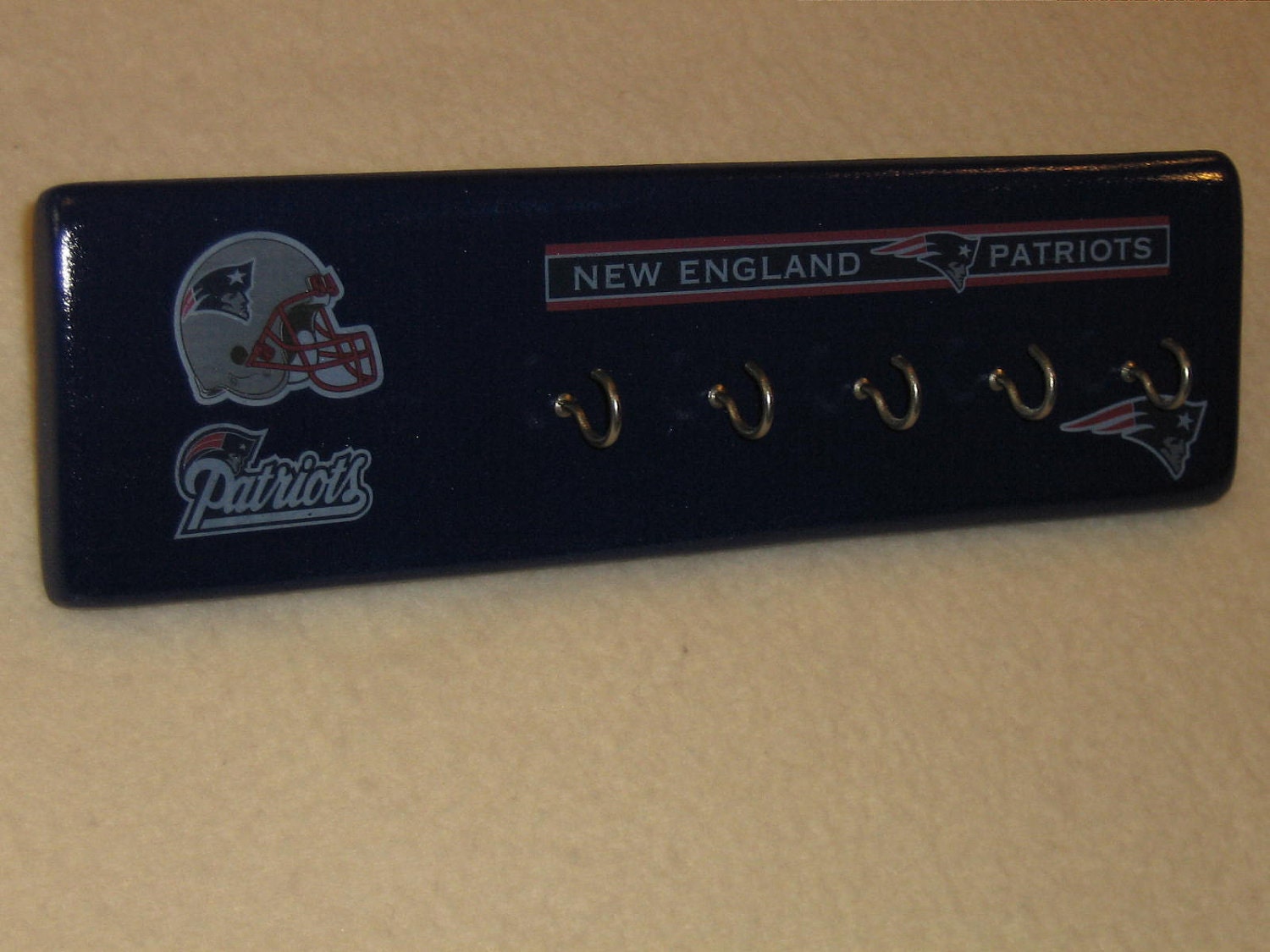 If you are a New England Patriot's fan, then you have to have this one of a kind key "hangup".

Each key "hangup" is painted in beautiful team colors. Each key "hangup" is 3/4 x 3 1/2 x 12 inches long. Each one is cut to length, sanded, primer painted and resanded, then given 3 coats of it's finished color. The decals and the key hooks are then added, and if I am satisfied with how it looks, it then gets three coats of clear lacquer to give it a lasting, protective finish.

Two keyholes are routered into the back and screws and plastic anchors are included for easy hanging.
New England Patriot's key rack
---