This item sold on June 23, 2016.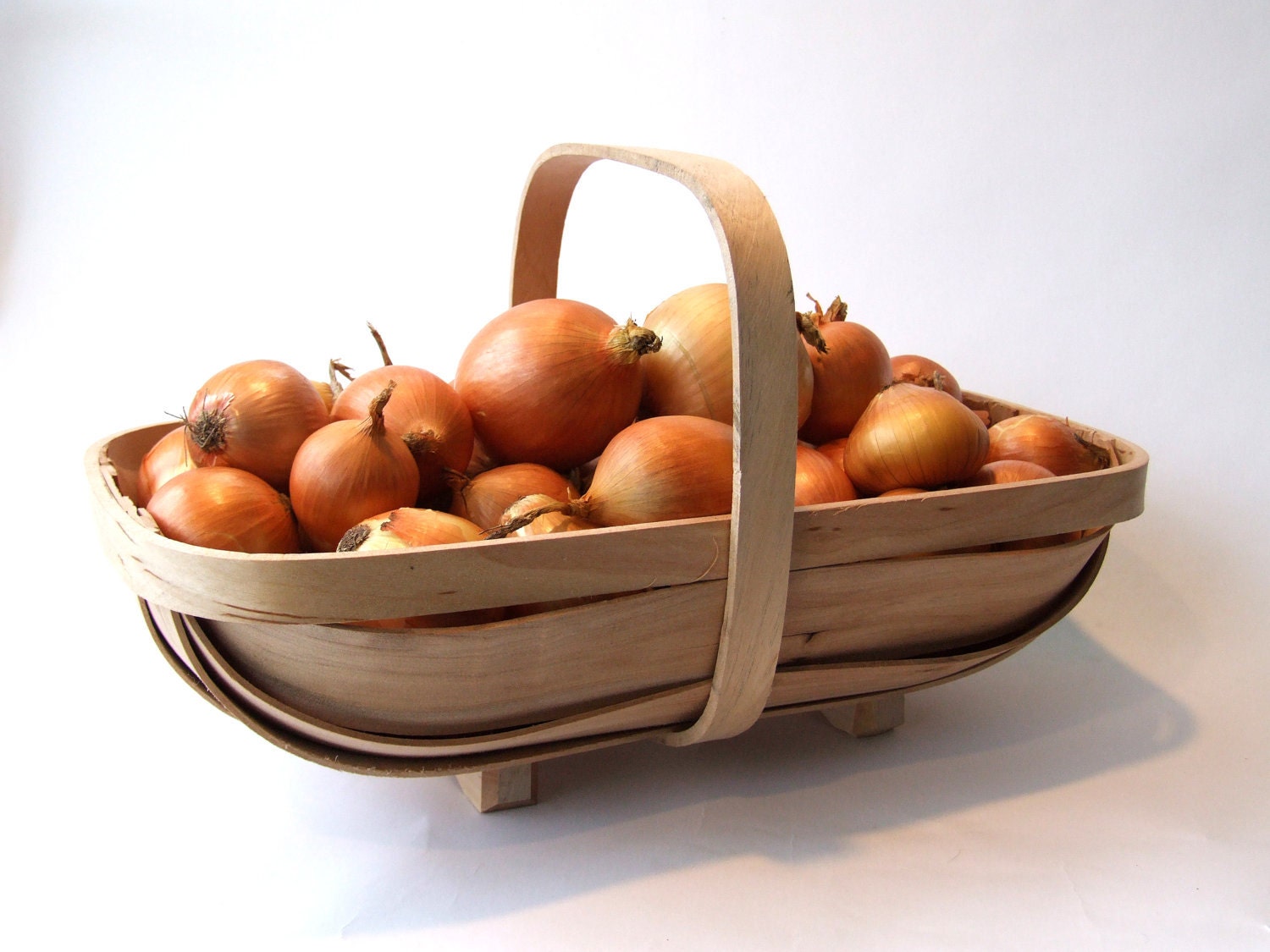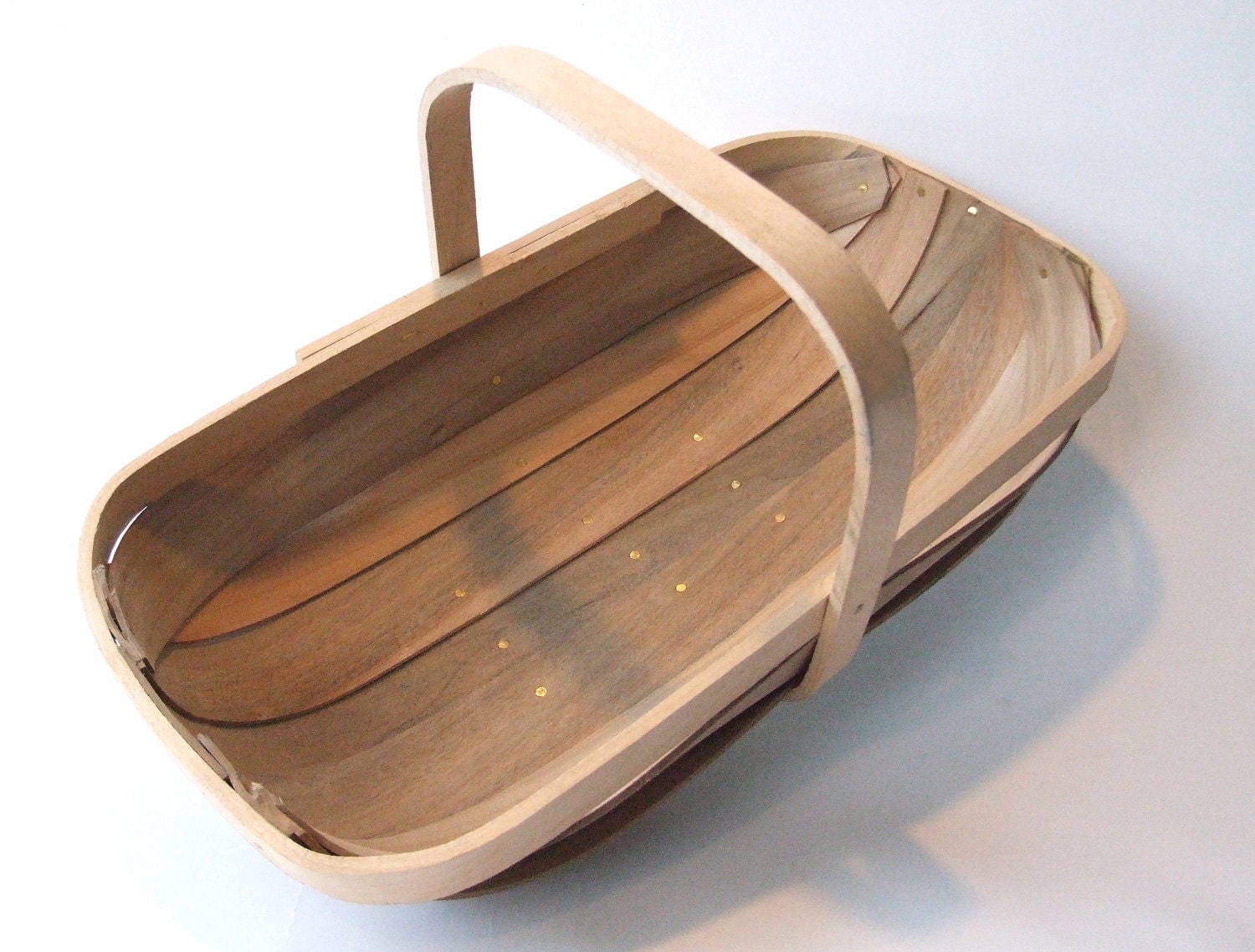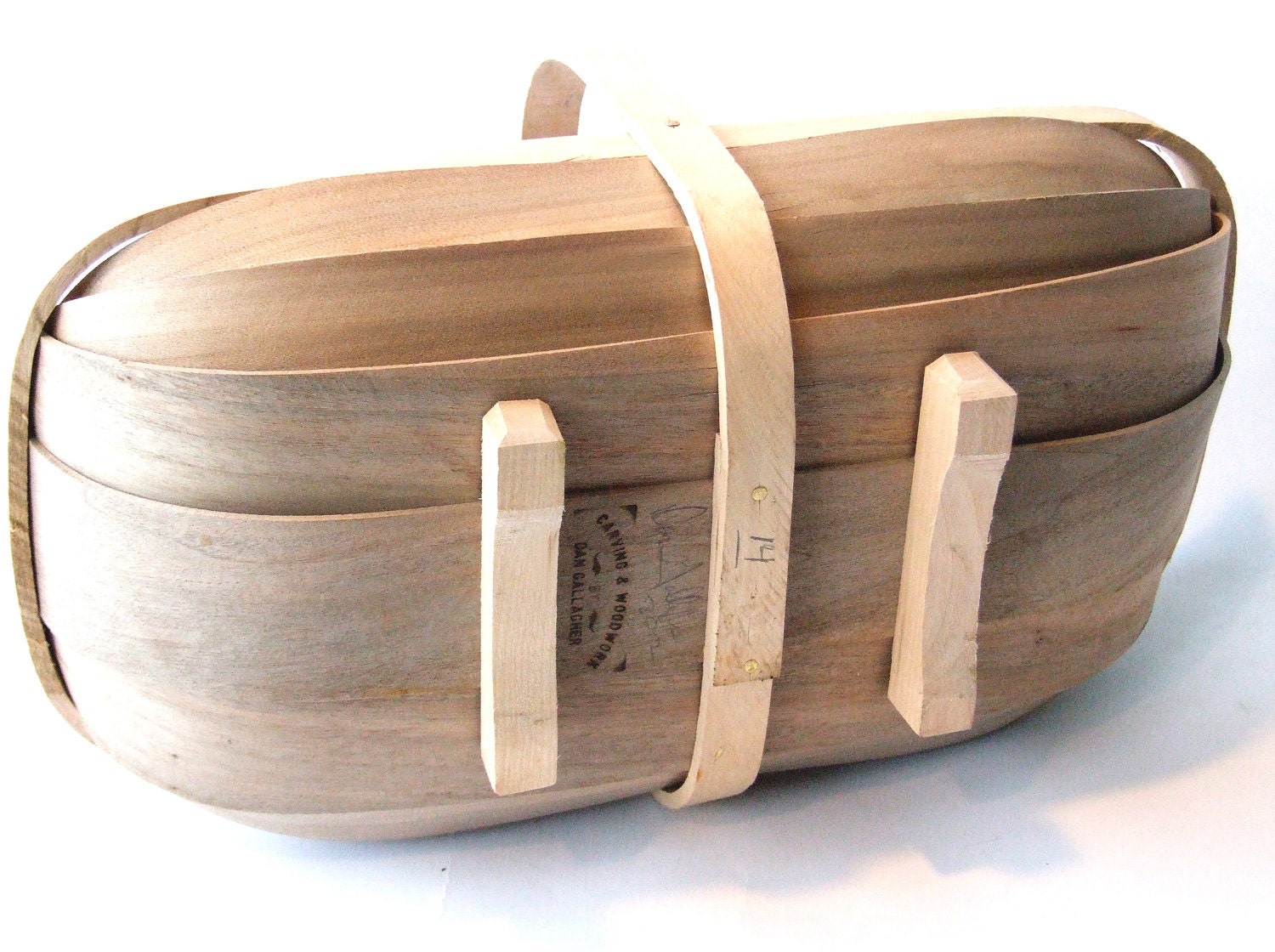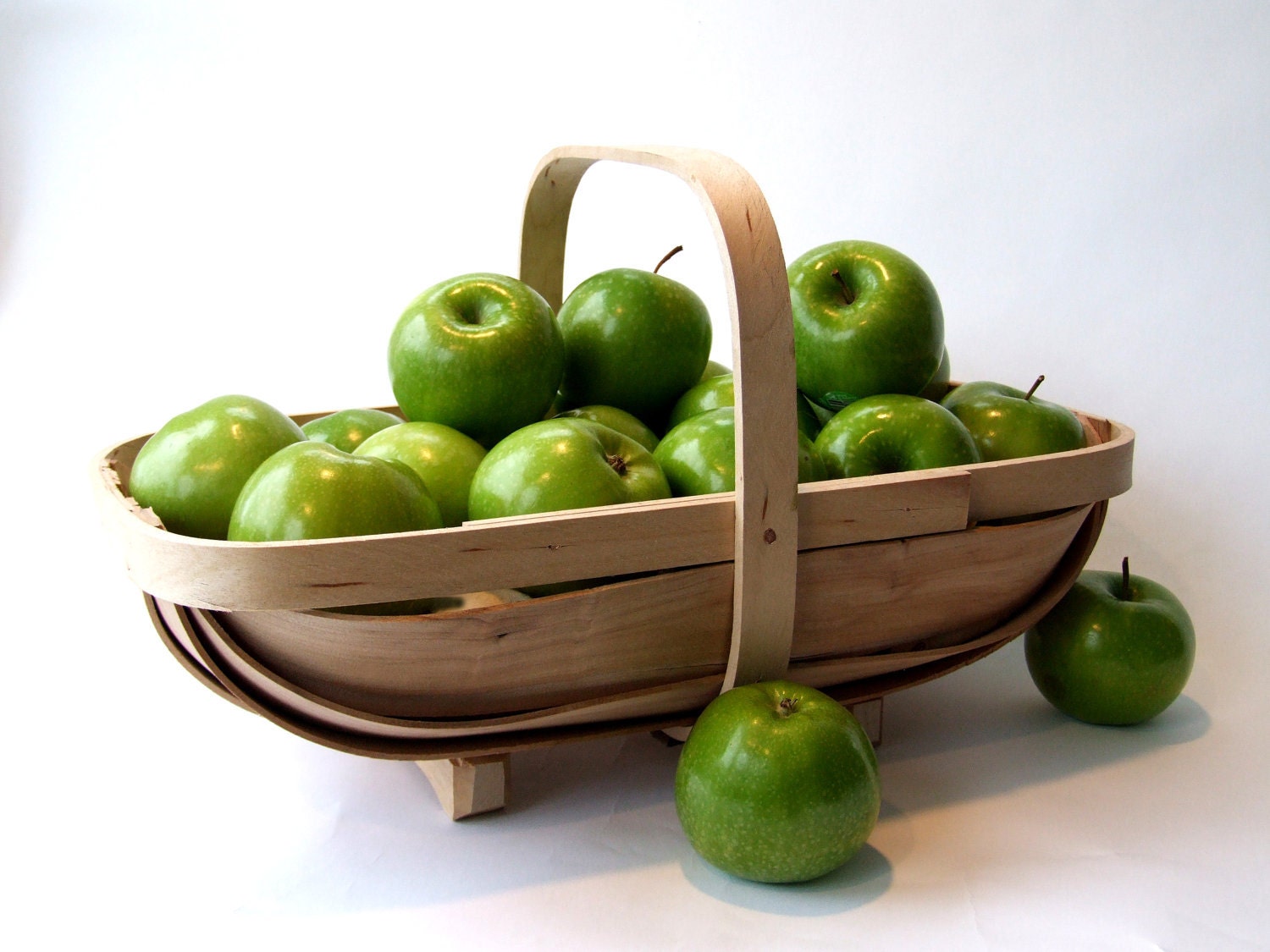 This is a handmade bent wood garden trug. At 16'x9"x9" it is the perfect size for carrying your tools to the garden and your harvest back home. The frame and handle are steambent around forms then each of the slats are hand shaped then steamed and individually fitted into the frame. Each piece is held together with solid copper or brass cut nails to help your trug last a lifetime.

Constructed from a combination of woods, the colour will vary from trug to trug. The trug shown has a birch handle with black willow slats. Birch on Birch will be slighty lighter in colour The current inventory has White oak handles with Black willow slats.
Garden Trug, traditional bent wood sussex trug
---