Designed for rituals aiming to return to sender the malefic shadows of a psychic attack, banish the influence of enemies, unbind a binding spell cast against you or a loved one, initiate a binding spell, remove obstacles, conjure up the upright forces of karmic retribution, and deal death to hexes, curses and jinxes, Lori's ultra powerful original blend MARS WAR WATER is charged under the power of the Full Dark Moon during the planetary hour of Mars. MARS WAR WATER from WITCHCRAFTS ARTISAN ALCHEMY® packs a powerful punch with a host of Mars associated herbs and curios including (but not limited to): coffin nail, iron filings, blood stone gemstone nugget, black snake root, thorns, asafoetida devil's dung, high john root, whole chili pepper, dragon's blood, blackthorn bark, masterwort, coriander seed and much more.
This listing is for 3.4 ounces (100ml) MARS WAR WATER in a lovely glass round-style potion bottle with silver screw cap, adorned with a silver pewter Skull and Crossbones charm hung on sheer black organdy and red satiny ribbons.
Do not ingest.
MARS WAR WATER contains iron rust and may stain fabrics.
~~~~~~~~~~~~~~~~~~~~~~~~~~~
WITCHCRAFTS ARTISAN ALCHEMY® shall not be held responsible for any injuries, damages, or losses resulting from the use or misuse of products purchased from my shoppe. Purchasing my products signifies your acceptance of this statement and releases me from all liability.
https://www.etsy.com/shop/ArtisanWitchcrafts/policy
All potions by WITCHCRAFTS ARTISAN ALCHEMY® are for external use only and are not for ingestion or internal use of any kind.
WITCHCRAFTS ARTISAN ALCHEMY® does not guarantee the outcome of any ritual or spell with the use of my products. My products are intended for use as aids in spiritual and ritual work.
It is the responsibility of the buyer to educate herself or himself regarding herbs and product ingredients. It is the policy of WITCHCRAFTS ARTISAN ALCHEMY® to not offer advice or teach regarding the medical use or natural chemical properties of herbs, herbal compounds, botanicals, oils or any other product ingredient. If you are pregnant, nursing or on medications, please check with your family doctor before using any new product. As with any natural or synthetic ingredient, the possibility of allergic reaction is not eliminated. If you experience any discomfort or abnormal reaction, discontinue use and consult a medical professional.
All content of this shoppe © WITCHCRAFTS ARTISAN ALCHEMY® . No part of the content including product design(s), product image(s), product description(s), product trade name(s), product(s) and unique product concept(s) may be used without prior express written permission. All rights reserved.
Learn more about the shop and process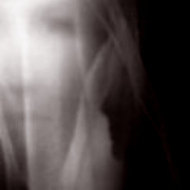 Lori, the Witch of Witchcrafts Artisan Alchemy
Frequently asked questions about ArtisanWitchcrafts
Lori's Ultra MARS WAR WATER Powerful Blend w/ Coffin Nail, Devil's Dung Asafoetida, Sqill, Thorns, Blackthorn, Iron Rust & More
Listed on Oct 4, 2016
3354 views