Shampoo bar - what ! Shampoo in a bar? Yes really. An easy to use and super lathery solid shampoo in a bar. No spill, no nasty chemicals, no plastic bottle to fill your landfill. Look after the environment as you look after your hair with this 100% natural bar.

Made with nourishing oils and butters especially chosen for their lathering and cleansing properties, fragranced and coloured purely with Organic Chamomile Tea. No artificial colours, fragrances or preservatives in this bar - just 100% natural goodness.

How to use - Get your hair very wet and then massage the bar against your hair until you work up a rich lather. Depending on hair length, some may find it easier to rub the bar between your hands to work up some lather, then rub your hands directly on your hair. Work the lather into your scalp and rinse thoroughly. Repeat if you like. Most people will find a conditioner isn't necessary after using a shampoo bar.

Funky hair syndrome ! - You need to give the shampoo bars about a week to rid your hair of the old residues from your commercial shampoo. During this time your hair may be more greasy or more fly-away than usual - but please persevere. Once the bar has done its work you will love the way your hair feels without being weighed down by chemicals and conditioners.

Note - if you have hard water, you will probably need to use a little conditioner after shampooing, or a spritz of leave in conditioner.
Learn more about the shop and process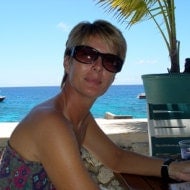 Deby
100% natural Shampoo Bar - CHAMOMILE TEA
---