The butterflies come to us through US based bug brokers, who in turn get them from farms, mostly in South America. Have you ever been to one of the butterfly houses in the US where a real butterfly might sit on you? These places do not have their own breeding programs, but rather contract this out to farms in the Amazon jungles and such. That's where these butterflies come from. Did you know that the average lifespan of a butterfly is only about twenty days? The butterflies used in our jewelry are "end of life" butterflies - those that have completed their natural life cycle.

In this piece we present a pair of gorgeous monarch wings. These guys are farm raised on farms that are very involved in conservation efforts. The average lifespan of a butterfly is less than 21 days. We are very happy that we have found a way to preserve these little miracles of nature for much longer than that, and now you can enjoy them as well!

First, I excised only the wings, so there are no body parts present. Then, using our proprietary process, I applied multiple coats of resin to both sides. You will note from the photos that the butterfly is reversible - because of the way they camouflage themselves in nature, they look different from the other side (when they close their wings on landing). The second photo shows one front side and one back side of the pair of wings - one side is more blue, while the other is more green. It's very hard to photograph!

The sterling silver wires (with a ball on the end of the wire) allow for easy reversal of the wing so you can wear it both ways.

Why wear fake jewelry?

Ships ready for gift giving, in a small chiffon drawstring bag, with a small card including rubber ear nuts for securing the earwires in your ear, and a card with a little write-up about the butterfly, and explaining how to reverse the wire on the other side.
Learn more about the shop and process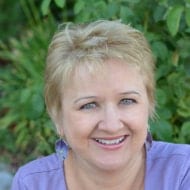 Simona
Real Monarch Butterfly (Danaus plexippus) (bottom/hind wings) earrings
---
Listed on Dec 6, 2016
518 views