MICE Sinker-Baby Pattern ... comes with instructions for all 5 of the mice pictured!!! This is a Digital PDF Pattern ... you will be directed in downloading the file when you are finished purchasing!!!

These are super simple to make. You can make them with sinkers - these give them "realistic
weight" and makes them so much fun! But if you don't want to purchase sinkers, you can
fill with very small steel shot or polyfil stuffing. If you're not using a sinker ... glue a penny to the
bottom of them as seen in the Penny Mouse photo ... to make sure they stand properly! The pattern will include directions for the sinkers AND for stuffing. The Pixie Petal Mouse is just for hanging, the others stand.

Simple materials and glues are used. Some sewing and gluing are required. These little cuties range in height from 1.75" to 3.25".

So fun to come up with your own little mouse varieties ... more designs and critters are on the way! THEY TAKE ONLY 30-60 MINUTES EACH!!!

THESE ARE NOT TOYS - BUT ARE FOR DISPLAY ONLY!!! Great For Doll Houses!

Sinker sizes listed below for these particular mice:
All of these mice use the 1/4 oz. Ultra Steel Bullet Weights except for Miss Pixie Petals (the hanging, flower mouse). She requires a 1/8 oz. Ultra Steel Egg Sinker. I have listings for these sinkers in my shop if you don't want to hunt down your own!!! Note - you can tell me which 12 or 24 sinkers you want as I have a variety of 3 different kinds.

PAYMENT OPTIONS: PayPal, Credit Card and Money Order
NO REFUNDS Given on Any Digital Purchase!

************************************************************
*Please Follow Copyright Laws! All of my digital products and any and all images and written content are NOT FOR RESALE IN ANY MANNER and are NOT TO BE GIVEN AWAY to any other person, and are NOT TO BE POSTED ON THE INTERNET (that is giving my work away for free and this is how I make a liivng).
*I don't mind if you sell items made from my crochet patterns, but please attach my name and Etsy shop link to them - giving me credit for the design and pattern - thank you!
* Hard work and much time are put into these projects and I appreciate you respecting that! THANK YOU!!!
***********************************************************

THANKS FOR LOOKING!!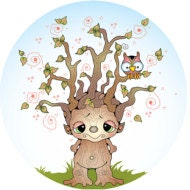 Peggy H. Reed
EASY Digital PDF Pattern for 5 Different Felt Mouse Patterns Rats Figures Doll House Miniatures Collectible Halloween Pixie
---