This item sold on December 14, 2012.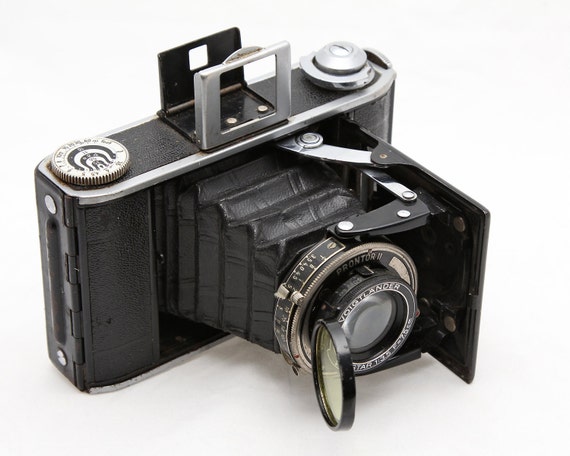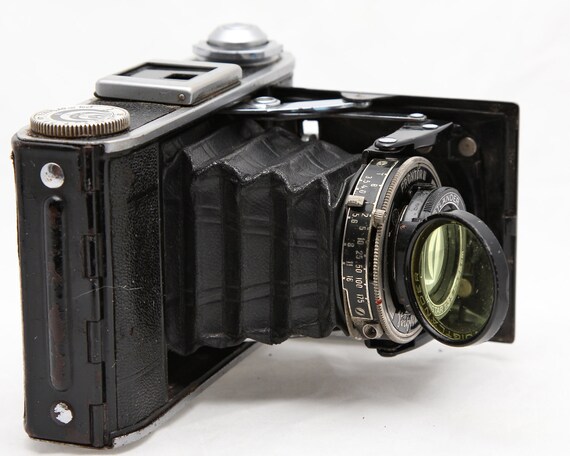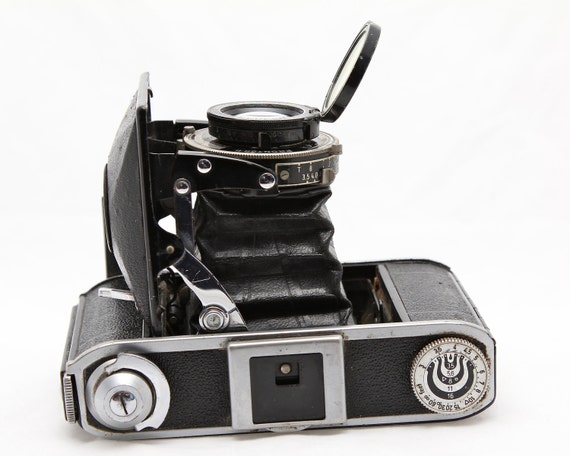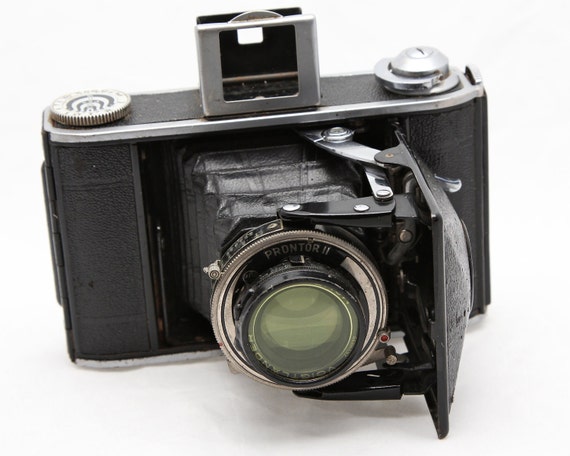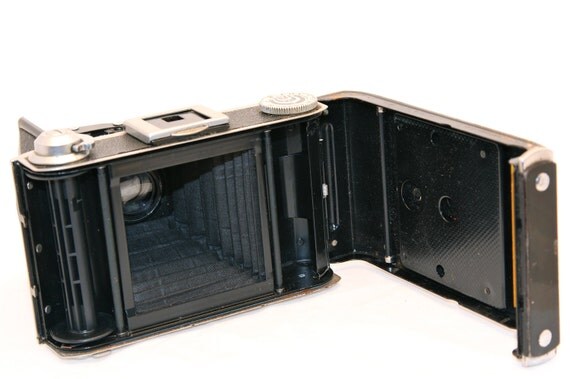 This is a super cool Voigtländer Bessa 66 w/ simple frame finder. Made in Germany in 1938. This one has the original Hinged Voigtländer Moment yellow filter to add more contrast to black and white images.

This one is Just amazing! Very well taken care of. It has a nice solid feel, and everything seems to function smoothly. It has an awesome look to it too, even if you are just parking it on your shelf!

Condition:

Cosmetics - Very good. Clean, no dents, some wear and small areas of cosmetic decay.
Lens - Looks clean and fairly dust-free and scratch-free.
Shutter - Fires well, sounds accurate.
Bellows - seem light tight and supple
Mechanics - Pops open, folds up easily.

Specs:
Shutter speeds from T, B 1s -1/175s
Lens - Voigtar 75mm f3.5 - 16



Where did this camera come from? I purchased this one and many others at auction from a collection from a photography store. They seemed to have been cleaned professionally at one point, but they have been sitting around for some time. I only clean the outside, leatherette and big grungy bits very gently. I do not wipe lenses, I simply dust them a bit with a soft brush. I never use compressed air to clean my cameras as that may damage them and just blows the dust around. I do not test any camera with film, but I do test their mechanics. Any small or significant issues are always disclosed.