5100 Sales
|
On Etsy since 2011

"Happiness depends upon ourselves."
~ Aristotle
100% Organic/Unsprayed/Wildcrafted
The virgin unrefined organic coconut oil sourced for this hair butter (the same as that for our popular hair food) is made on Mt. Banahaw and surrounding areas from organic coconuts grown on small family farms in Quezon Province, the coconut capital of the Philippines. The volcanic soil of Mt. Banahaw makes these organic coconuts some of the most nutritionally rich coconuts in the world! The coconut trees and family producers are certified organic according to strict USDA standards. The coconuts are used fresh (within 24-48 hours of harvest). Only the highest quality coconuts are hand-picked from each harvest.
Coconut oil (Cocos nucifera) has medium chain fatty acids that are essential to the body. Your scalp is also a skin. It will be nourished by the rich elements in the coconut oil that assist and support the natural chemical balance of skin. Coconut oil, in comparison to other oils, is a triglyceride of lauric acid (principal fatty acid), and has a high affinity for hair proteins making it more able to penetrate inside the hair shaft. Using this product provides a good environment for hair care and maintenance.
The unrefined raw shea butter is made by traditional methods in Upper New Guinea, Africa. It is full of all kinds of botanical benefits like allantoin (found in aloe and comfrey), and circuminoids (anti-cancer compounds found in cumin) and catechins. It is very moisturizing and takes its time soaking into skin, scalp etc. Shea possesses properties that make it soothing to skin, capable of calming scalps, and providing beneficial oils to dry scalps that help to clear dandruff (dry flaking skin). Shea is a heavy nut oil but it does not clog pores. It provides moisture from the roots down to the ends of hair. Dry, frizzie hair, especially, benefits from its regular use.
The essential oils in this hair butter are all beneficial for the scalp and improve hair maintenance. We've added hair scentsational essential oils of Rosemary (Rosmarinus officinalis ct verbenone) and infused Brahmi (Bacopa monniera), a natural herbal hair rejuvenator; Cedarwood Atlas (Cedrus atlantica), organic Ayurvedic Neem (Azadirachta indica) and fragrant Lavender (Lavandula augustifolia).
Blended together, virgin coconut oil and unrefined, raw shea nut butter, which can each stand on their own for hair and skin care, become a dynamic duo!
To use: Daily, or when needed, to assist your scalp and improve the condition of your hair. Apply small amounts to your scalp, massage in, and leave it. Your scalp will absorb it. You can also apply the hair butter to dry frizzie hair. Just a little will go a long way.
The aroma of this blend has been described as "mesmerizing" and "divine."
Customer comments:
"It's lite and moisturizes well."
"I absolutely love this product. I only wish it came in a bigger size." (Note: It does: 8 oz)
"I just love this plus it helps my itchy scalp and my hair is very moisturizing!! great after a wash to seal too! : )"
"Makes my scalp and hair feel great! I always have dry skin and this seems to have cured my flakes :)"
"Great butter for my dry hair!"
"I have use this product for 2 days I love it. I work graveyard so my hair gets very fizzy and dry. But I love the smell and moisture it gives my hair."
"love it so far, hair stays moisturized and shiny for days!!"
"my hair seems to like it. i am buying again"
"Really like the product. I put it in my hair for my dandruff and it seems to be helping my dry scalp."
"Very satisfied with this product, Its been a great moisturizer for my thick and coarse 4c hair. I will definitely be making future purchases."
"So basically I love the smell and texture of the product. My skin is so soft and feet too. I aim to buy products that can be of full body use and this is. My daughter had natural, thick, thirsty hair nothing keeps it moisturized or soft but this does a great job."
"It really does work well for my hair!"
"Really great product! It melts right into my scalp and keeps it really moisturized. I suffer from dry scalp especially in the winter months and this has really been giving me great results."
"I LOVE this stuff. Feels great and gives my hair wonderful shine."
"This stuff smells amazing!"
"Helps keep my frizzy hair down, and it seems to be making my hair grow faster. It only takes a small amount on your scalp, thought it might make my hair oily/greasy since my hair tends to get oily sort of quickly (I wash my hair about every other day, trying to make it every two days), but as long as you use a pea size amount it'll be totally soaked up. Great for healthy hair and people with scalp problems."
"Perfection at its best! Indeed."
"I absolutely ♥ this product. The scent was amazing and my hair felt so soft and moisturized after using with water as a sealant."
"I got this tonight and tried it out and can't believe how great it's making my hair look already. My curls look better than they ever have and my hair feels so soft."
"Bought this to try to help my daughter with her thick, course, frizzy hair. It has worked wonders and has made her hair smooth, shiny and manageable again. Thank you!"
"I love this product; smells heavenly."
"OMG I could smell this all day long, Its just beautiful. And my hair is so soft and shiny. I will def be buying this over and over again!!"
"Thank you so much for making this wonderful product. It is great and works beautifully on my hair. I will recommend it to friends."
"I love this Virgin Organic Coconut & Shea Hair Butter this a great product."
"I absolutely love this butter! This is a must have for you hair and scalp. Thank you!"
"I received this order really quickly, so I was immediately impressed. This shea hair butter smells absolutely wonderful! A little goes a long way and it's very moisturizing. Feels very nice on my hair."
"I'm in LOVE with this product :) nothing works better for me & my daughter's hair! It feels good smells good and is SOOO good for us and the health of our natural hair!"
The four (4) ounce size arrives in a clear PET jar with a silver plated lid and will last through many uses. Also, available in a larger 8 ounce size. Please see:
https://www.etsy.com/listing/106739117/virgin-organic-coconut-shea-hair-butter?ref=shop_home_active_2&ga_search_query=hair%2Bbutter
This item will semi liquefy at temperatures higher than 76 degrees due to its equal content of coconut oil and shea butter. Melting does not effect the quality of the product. If you want it to remain solid, please keep in a cool location.
All Jamilah Aromatherapy products are hand poured and blended upon order and shipped fast for quality and freshness. Please keep out of the reach of children. Not for internal use. Please use within one year of purchase for best benefits.
Note: It is not recommended that any of the cedarwood oils be used by anyone that is pregnant.
** We take pride in our carefully crafted products. We do not use synthetic or harmful ingredients, instead we are determined to nourish and care for skin, hair and beyond with optimum wellness as our utmost concern. Our products are eco-friendly and cruelty-free. No SLS, parabens, alcohols, glycols or artificial colorants. We are vegan using organic, wildcrafted, nutrient rich and cold pressed oils. We know and trust the integrity of our essential oil suppliers that the oils are unadulterated and free of exposure to pesticides with superior handling at the source. All essential oils used in the shop are GC/MS tested for quality and component viability.
We trust nature.
Disclaimer: Statements contained herein have not been evaluated by the Food and Drug Administration. These products are not intended to diagnose, treat and cure or prevent disease or substitute care by a medical practitioner. All recommendations are believed to be effective, but since actual use of this product is beyond our control and can vary from individual to individual, no guarantee as to the effects of their use can be given nor liability taken.
Please visit or wellness blog at: http://jamilaharomatherapy.wordpress.com
Learn more about the shop and process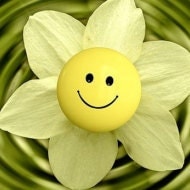 Khay
BEST SELLER - Virgin Organic Coconut Shea Hair Butter, Super Moisturizing, All Hair Types, Lavender Rosemary, Ayurvedic Oils, Aromatic, 4oz.
---
Overview
Handmade item
Materials:

virgin organic coconut oil, fair trade unrefined raw shea butter, organic rosemary essential oil, unsprayed cedarwood atlas essential oil, organic infused brahmi oil, organic neem oil, organic rosemary anti oxidant oil, organic lavender essential oil

Ships worldwide from

United States

Feedback: 2037 reviews
Favorited by: 1252 people
Shop similar items from sellers around the world